What's the best rapper funko pops? We've compiled a funko pop rapper list of the best rappers and hip-hop artists worth adding to your collection.  
Funko.Inc has many musicians in its pop lines, but you might have missed out on some of the best musician lines, the funko pop hip hop line! 
Musicians like Notorious B.I.G., Public Enemy, Tupac Shakur, Run-D.M.C., Prince, and Michael Jackson are just a few examples. 
Why Are Rapper Funko Pop So Expensive?
Rapper pops can be expensive because they have a massive fan base looking to get their hands on everything related to the artists. Additionally, some of the artists within the hip-hop community are legends making them vaulted and rare.  
So, the price of some of them will generally be higher than what standard Funkos.
If you're a fan of these artists and don't know much about Funko Pops, these are Funko rapper bobbleheads you'll want to keep an eye out for when shopping.  
Let's dive in: 
10 Best Rapper Funko Pops Worth Dying For
1. Ice Cube Funko Pop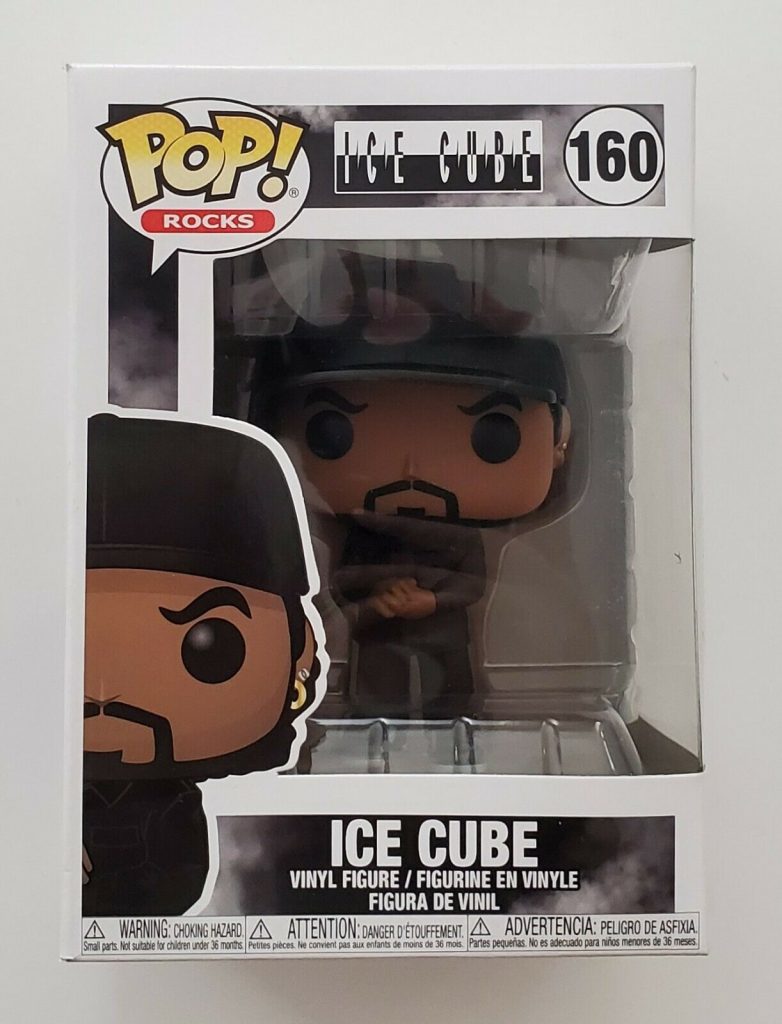 He started his career as a group member of the C.I.A. Afterward became a member of the revolutionizing gangsta rap group N.W.A. After quitting N.W.A. in December 1989, he went on to have a long prosperous music career. Ice Cube is known as a skilled writer and storyteller, as well as a bluntly honest rapper. His songs are frequently political and aggressive, and he is known as one of the pioneers of gangsta rap. In the United States, he has sold over 40 million records. In addition, he is one of the best rappers of all time.
2. Chuck D Funko Pop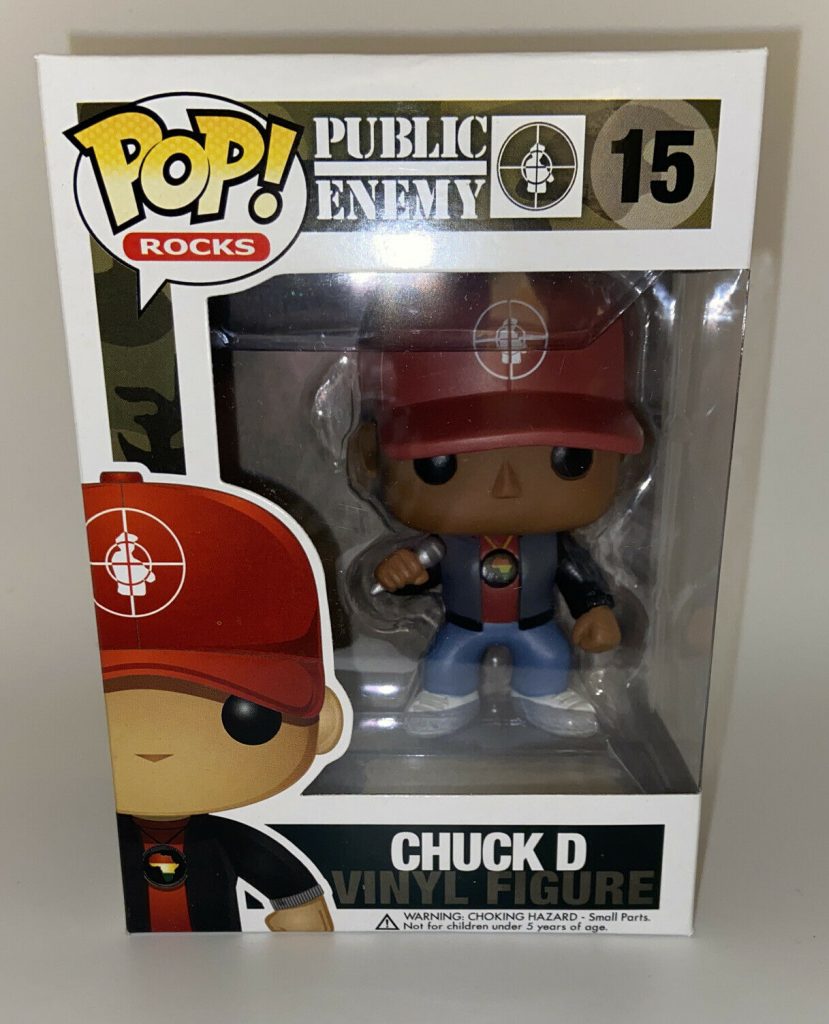 Chuck D's booming rapping voice is one of the most unique and stunning hip hops. As the group Public Enemy leader and creator in the mid-to-late 1980s, he established socially and politically oriented hip hop music. 
Their politically sensitive songs and themes sparked debate, but Ridenhour cemented himself as one of the most knowledgeable and outspoken African-American spokespeople. He continues to give talks and to travel with Public Enemy.
3. Lil Wayne Funko Pop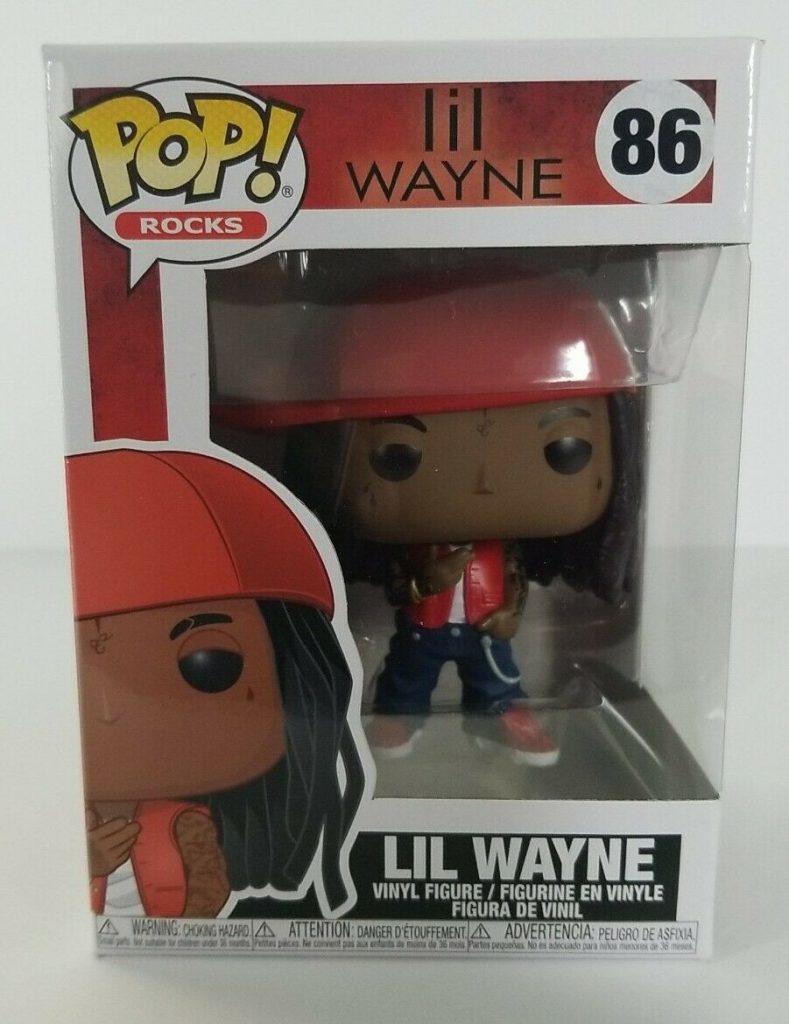 Several of his peers rate him as among the most impactful hip-hop musicians of his age, and he is one of the best rappers of all time. 
His career started in 1995, at the age of 12, when hired by rapper Birdman and became the label's youngest member. Wayne remained Cash Money Records' flagship artist until June 2018, when he parted ways with the label.
4. The Notorious BIG Funko P.O.P.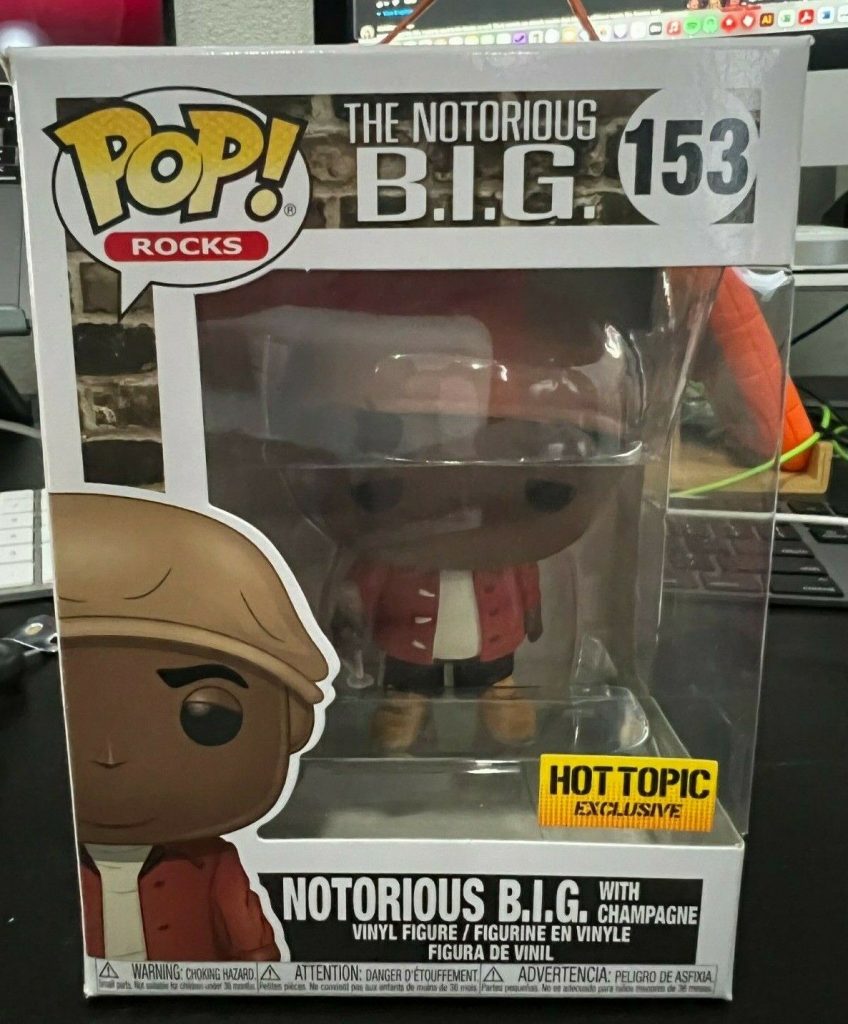 Notorious BIG released his debut album, and it was an instant hit. Rising quickly to his fame, he wasn't shy of helping his friends. However, like 2Pac, he got involved in the west vs. east hip hop rivalry. 
West coast hip hop was in the mainstream, but East coast hip hop was rising at unprecedented rates, which grew hate among the two. Then, in a drive-by shooting in Los Angeles, the Notorious BIG lost his life on March 9, 1997.
5. Migos Funko Pop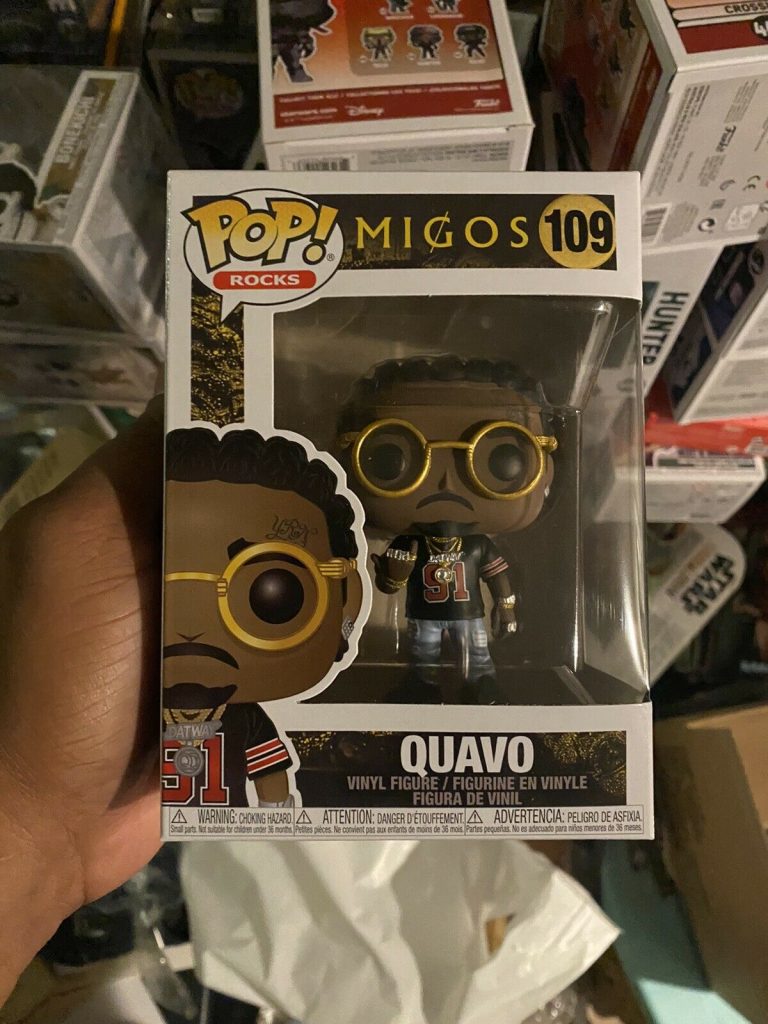 Migos is a group of three rappers, Quavo, Offset, and Takeoff, and these three are more into hip hop style and one of the most artists on this list. 
The Migos group originated in 2011. The group started to gain traction in 2013, but the significant hits were in and after 2016, where they got international attention.
6. TuPac Shakur FYE Funko Pop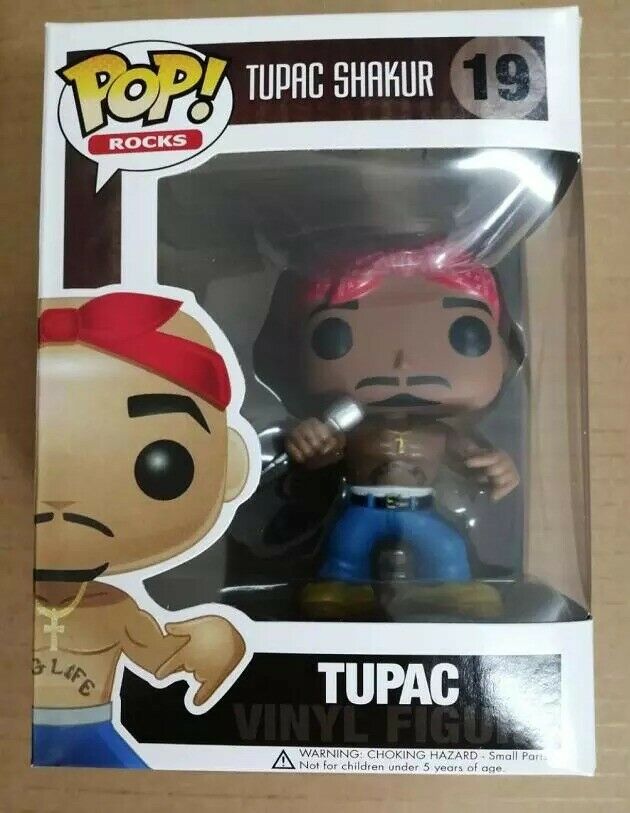 2Pac is perhaps one of the most notable gangsta-style rappers which everyone loved. 
One of the best attractiveness he had was he didn't fear to bring up social issues and voice against problems people faced. Some even declared him a hero. Sadly, Shakur was shot multiple times in a drive-by shooting, which resulted in his death. However, his story lives on!
7. Eazy-E Funko Pop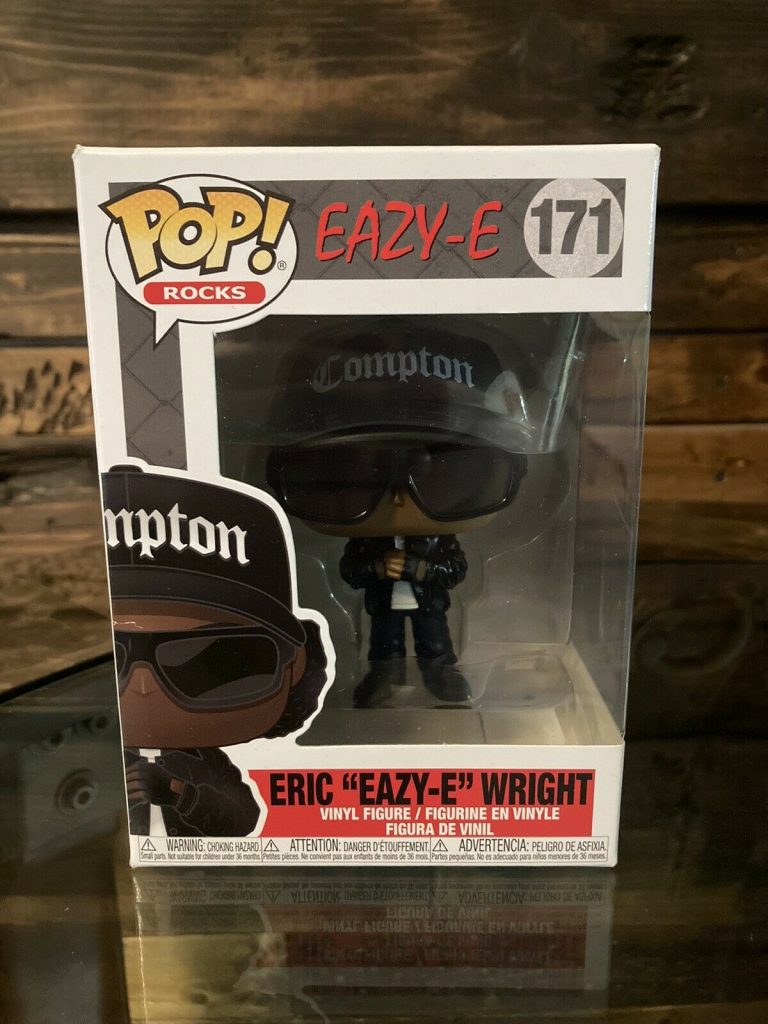 Eric Lynn Wright was born on September 7, 1963, in Compton, California, a Los Angeles neighborhood known for gangs and violence. Wright largely sustained himself by peddling narcotics after being exposed to the trade by a relative. Wright allegedly sold marijuana and gained up to the U.S. $250,000 from drug dealing by 1986. 
However, after his cousin was murdered and died, he felt he could earn a better life in the burgeoning Los Angeles hip-hop scene. So, in the mid-1980s, he began recording music in his parents' garage.
Eazy-E invested his money into Ruthless Records in 1986 and became a rapper which made him successful. However, his life was not so streamlined yet as he started having difficulties with his members like Dr. Dre. On February 24, 1995, Eazy-E went to a hospital due to asthma and was diagnosed with AIDS. After ten days, he passed away.
8. Logic Funko Pop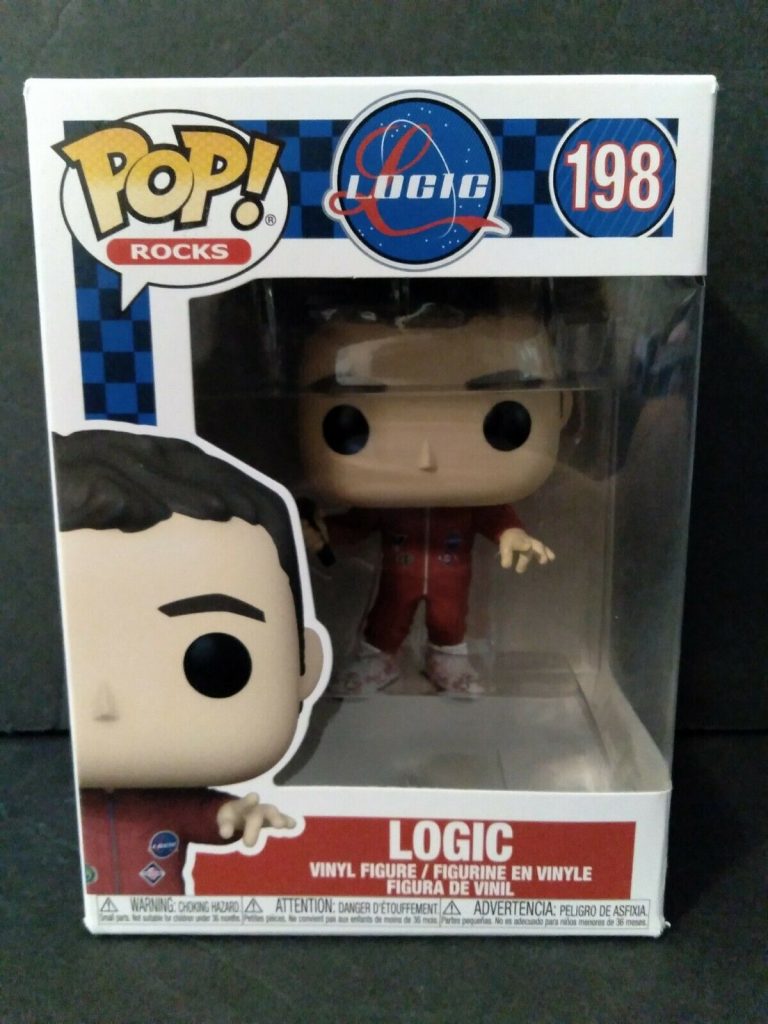 Logic started his musical journey in 2010 with the mixtape Young, Broke & Infamous release. Next, Logic rose to prominence with his Young Sinatra mixtape series. 
In reaction to its third installment, Young Sinatra: Welcome to Forever (2013), Logic obtained a recording contract with Def Jam Recordings. 
The first two studio albums of Logic, Under Pressure (2014) and The Incredible True Story (2015), charted in the top five on the U.S. Billboard 200 and were certified gold.
"If you don't wake up and have your own thing, whether it's writing or reading or traveling or acting or dancing or singing or being a mother or a father, something that drives you, then it's all worth nothing. One of the key elements in happiness is purpose." – Logic.
9. Post Malone Funko Pop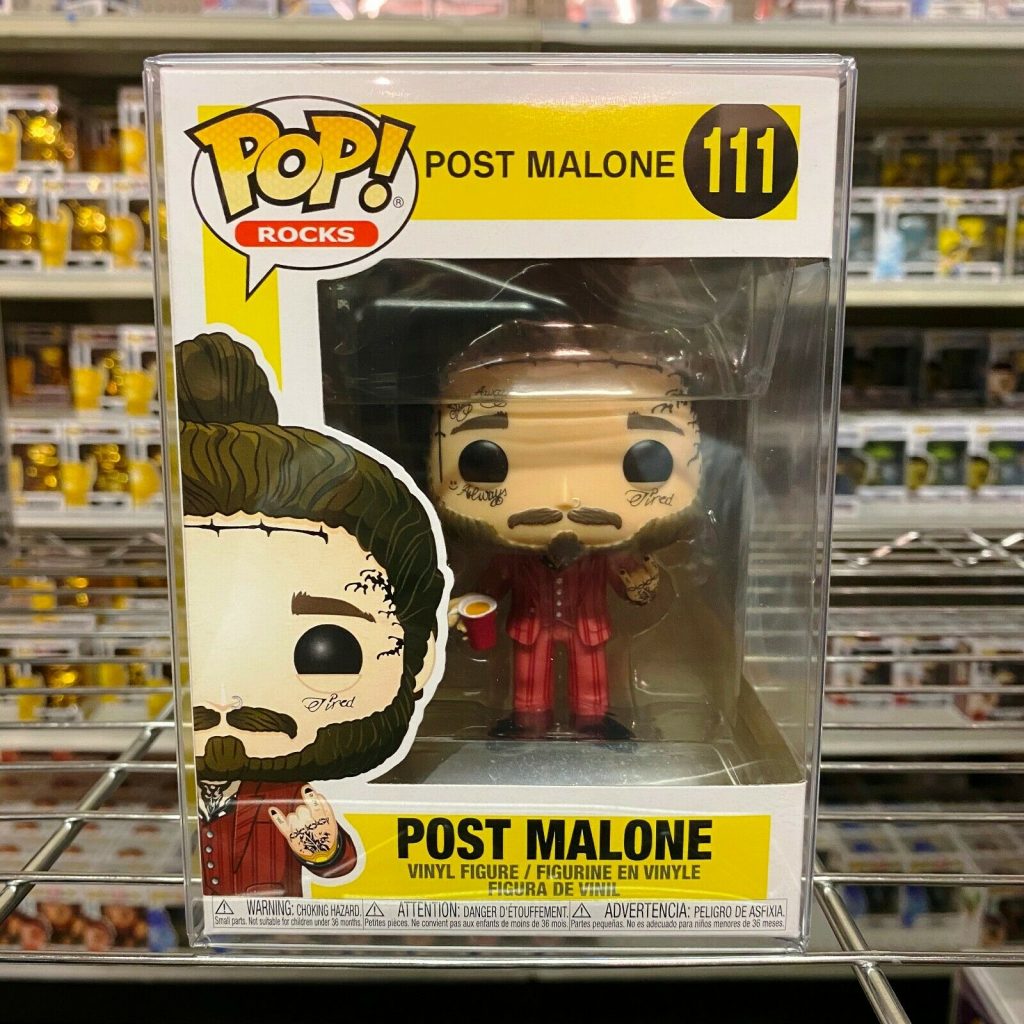 Post Malone, the famous artist, is praised worldwide, but people rarely know much about himself. His real name is Austin Richard Post. He is a rapper, songwriter, singer, actor, and record producer from the United States. 
Malone has received praise for fusing genres like R&B, hip hop, pop, rap-rock, trap, and cloud rap. In addition, Malone's music has deep composition and diverse voice styles.
10. 8-mile B-Rabbit Funko Pop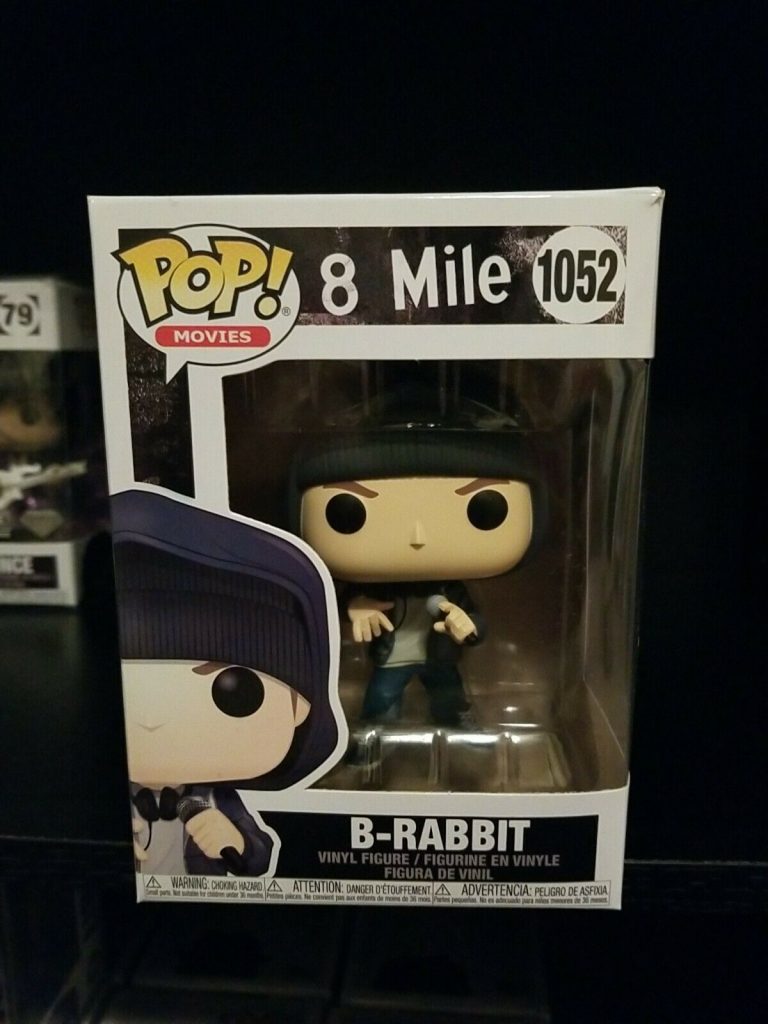 In the movie, 8-mile Eminem plays the main protagonist, B-Rabbit. His life is in turmoil, where everything goes from bad to worse. Working hard isn't enough, and he has to live with his mother in a trailer. His passion is to make a name in the rapping game, but luck is not with him.
However, even after extreme hardships and getting bullied by famous rappers, B-Rabbit never gave up. So much so that in the rap battles, they ridiculed B-Rabbit's life. Finally, in the last rap battle, B-Rabbit acknowledges all his flaws so that Papa Doc, his competitor, cannot use them against him.
The twist here comes when B-Rabbit starts disclosing the life of Papa Doc and makes the crowd chant in support of him. Papa Doc is left speechless and forfeits without saying any line. One of his most memorable diss was when he said this to Papa Doc, "This guy's a gangsta; his real name is Clarence."
Rapper Funko Pops Have A Deeper Meaning 
These rappers and hip-hop stars are legendary. Additionally, it's been a while since they released musician funko pops, and since then, these pops have become vaulted. 
Which rapper funko do you like most? Of course, we couldn't have a rapper list without mentioning Lil Wayne and Tupac in the same sentence. 
We hope you enjoyed the rapper funko pop list we put together. It's a popular series among collectors, and the latest wave looks great.
If you've enjoyed reading this article, you may also like these:
Lastly, sign up for our bi-weekly funko pop newsletter to gain inspiration on learning about funko pops, display and collect.