If you're a collector of Funko Pop figurines, you may have noticed that the world of Funko can be confusing. With so many different terms and phrases floating around, it can take time to keep track of what everything means. That's where this comprehensive guide comes in.
What are Essential Funko Pop Terms? 
This article will break down the essential Funko Pop terminology that every collector should know.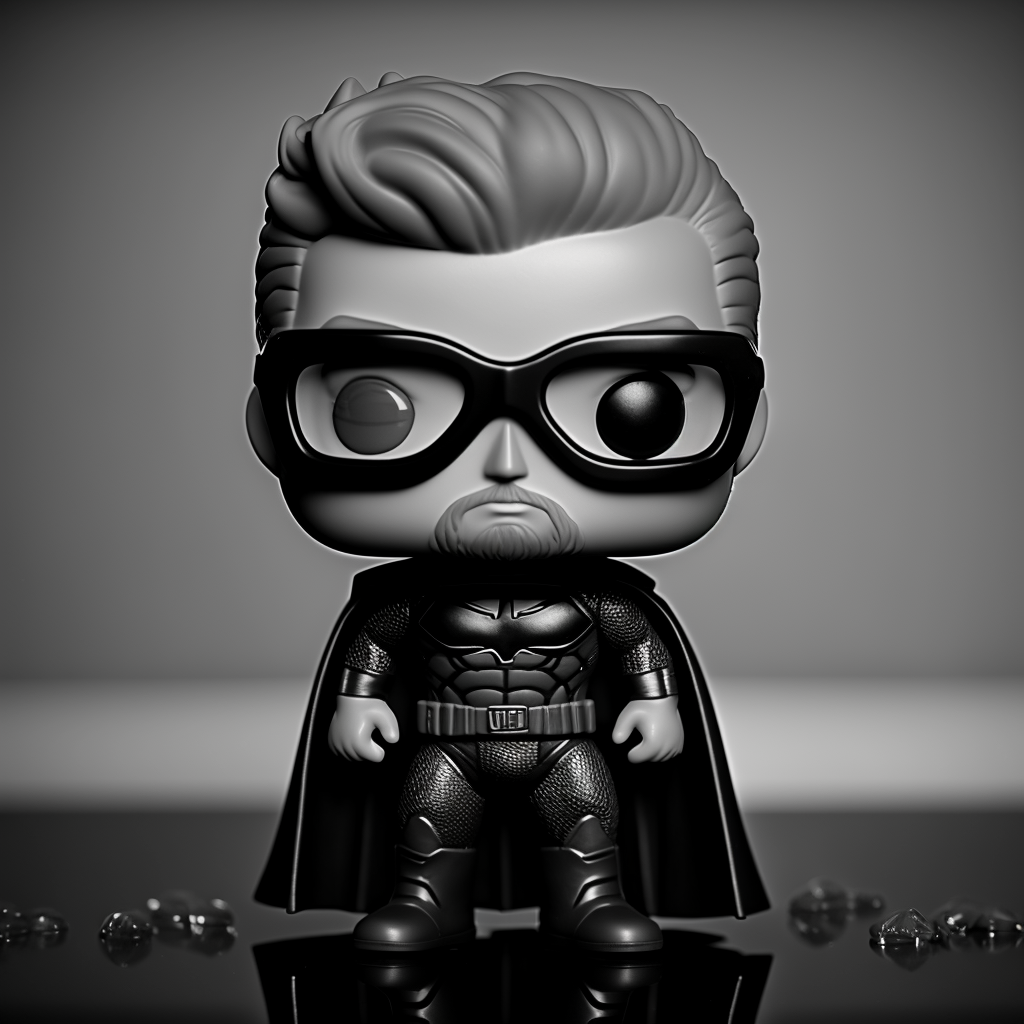 From box condition to exclusives, we'll cover it all. You'll learn about the different types of Funko Pop figures, including standard, chase, and limited editions. We'll also discuss the importance of box condition and what it means for the value of your collection.
But that's not all. We'll also dive into some of the more niche Funko Pop terminology, such as "Flocked," "GITD," and "PX Previews." You'll learn these terms and why they're essential to collectors.
In addition to terminology, we'll also cover some of the most sought-after Funko Pop exclusives and where to find them. So whether you're looking for convention or retailer exclusives, we'll help you navigate the world of Funko Pop collecting.
But why stop there? We'll also provide tips and tricks for displaying and organizing your collection. From Pop stacks to Pop protectors, we'll help keep your collection in pristine condition.
If you're a severe Funko Pop collector or just starting, this article is a must-read. With expert knowledge and comprehensive coverage, you'll be well-equipped to navigate the world of Funko Pop collecting. So let's dive into Funko Pop terminology and take your collection to the next level.
What Are Popular Funko Pop Terms Collectors Must Know 
Collectors and fans of these figures use some specific terminology that can be challenging to understand for beginners. Here is a guide to the Funko language, including some special terms and acronyms collectors use.
Funko Basics: Sizes and Categories
Funko Pop! types of vinyl come in four sizes: 4″ Big-In Box, 6″ Super, 10″ Jumbo, and 19″ Mega. 
These little collectibles are Ad Icons, Animation, Classic, Disney, Games, Marvel, Muppets, Pets, Rides, TV, WWE, and many others.
Our Practical Funko Pop Dictionary for Collectors 
Collectors use several unique terms when it comes. Some of the terms include:
Chase: 

a particular funko pop variation including a specific sticker that's one of a kind. It is in limited quantities with a chase sticker on the box. There's only 1 out of 6 per case. The odds of getting a chase funko pop are low and require buying multiple cases with good luck. 

Freddy Funko:

 the company mascot remains a high-value icon and keeps its value for the longest. Any funko pops of Freddy Funko have long-term benefits and are worth holding to maximize your return on investment. 

Holy Grail: 

a rare Pop! Such as a prototype or one of a kind. These funko pops can have sentimental value and bring nostalgia or high emotional benefits from being in your collection. It's unique to you and has a high value, as it was expensive but worth it. 

Variant: 

the exact character vinyl figure with a minor change, such as different costumes.
Our helpful Funko Pop Acronym Guide for Collectors 
Collectors use a few initials while discussing pop types of vinyl, such as:
1. 
GITD: glow in the dark.
Some exclusive funko pops have a sticker with the letters GITD, meaning they can glow in the dark—often using a blacklight or charging the funko pop with a flashlight. 
2. 
HTF: hard to find.
They can be challenging when hunting for a specific funko at retailers, local comic shops, or conventions. However, collectors will often use the abridged version of HTF when talking in Facebook groups. 
3. 
MIB: a mint condition in the box. 
Funko pops condition increases their worth and overall value. In addition, PSA now grades Funko pops based on conditions similar to other trading cards. As a result, collectors will look for opportunities to find funko pops with a mint condition box as they are worth the most. 
4. 
P

PG: a product price guide.
It helps you see the cost and value of the Pop. For example, Pop Price Guide has direct access to eBay sales data which gives you the values of your collectibles. 
5. 
WTB: want to buy. 
When posting in Facebook communities or on Instagram, comments can use the acronym WTB to suggest they want to buy the funko pop you are displaying. 
6. 
HM: how much?
Collectors online will offer via comments or direct messages and use the letters h and m to ask for the price. 
7. 
WTT: want to trade.
Pop collectors will ask to trade specific funko pops when it makes sense, so they use want to trade to make it clear they are willing to trade. 
8. 
ISO: in search of.
 If you are looking for a pop you can't find locally, you can ask other collectors online to see if they have one in their collection; they are willing to sell or trade. 
9. 
OOB: Out of Box.
Some collectors debate whether to take their funko pops out of the box or keep them in it. Deciding on the type of collector you are out of the box can determine what your collection is worth in the long run. Also, this can suggest a funko pop is out of its original packaging. 
10. 
OOS: Out of stock.
The availability of a funko pop goes quickly, and you can find pop in your cart out of stock without hesitation. Always keep your credit card close when funko pops drop, as that can lock in your order fastest. 
Variant Types
Funko Pop Terms for Different Variants 
Several funko pop variant types are available, including chase, flocked, diamond/glittered, glow-in-the-dark, metallic, chrome, and black light.
Each retailer can have a variant with a different sticker on the box. For example, Funimation 2022 exclusive funko pops have a white sticker in a square box shape with sharp corners, whereas Galaxy Toys exclusive has a white sticker with round corners.
Here are a few more examples: 
FUNimation has a 25th Anniversary sticker.

Hot Topic has its sticker.

Box Lunch has its sticker. 

AAA Exclusive has anime-related funko pops with a red sticker. 

Target Exclusives have their stickers, 'Only at Target.' 
Funko Pop Numbers 
Each figure has a serial number, usually on the bottom of the foot or behind the back of the head. This number is also on the box, so compare them.
See how they work: Funko Numbering System Ultimate Guide For Collectors
A licensing mark should also be present. No serial number, licensing mark, or poorly made figure likely means it's not a genuine product. We go in-depth on serial numbers and how to make sense of them effectively. 
Why Funko Pop Terminology Is Essential for Collectors to Know 
With this guide, you can learn the language, understand the sizing and categories, and identify the available types and variants. If you're interested in starting a collection, research and learn more about the figures you like, and remember to check for authenticity. 
Knowing the terminology of Funko Pops can help collectors navigate the world of Funko Pop collecting. 
To get better deals.

Add to your collection new grails. 

Ease into the new community smoothly.
If you enjoyed reading this article, you might also like these: