PSA introduced grading funko pops based on how mint and authentic the pop vinyl is, and now every collector needs to know how to get their funko pop graded. 
Are you a seasoned Funko Pop! collector or a newbie? Either way, we wanted to break down the fundamentals of getting a funko pop graded from PSA and what steps you need to take to get it. 
Our comprehensive 'know it all' guide will let you in on all the details concerning funko pop grading. You will also learn how to get your prized figures graded and the best place to do it. 
Let's dig in.
First, for those who aren't sure what funko pop grading is all about, here's a clear definition: 
What Is Funko Pop Grading?
Funko Pop grading is the process of encapsulating collectibles to preserve an item's value and involves giving a score on a scale of 1-10 to determine its worth. 
It establishes the pop vinyl's overall condition, registration and permanently protects it using a hard case. 
The grading states whether your item's condition is mint, new, or damaged but new. Moreover, the grading system with 1 representing the worst condition while pops graded ten deemed perfect.
Grading pops a new phenomenon, which will grow in the foreseeable future. However, it has existed in other collectibles for several years. 
For example, PSA recently announced that it would offer a new autographed service for Funko Pops. In addition, the company will be offering autograph encapsulation services for Pops. 
The service verifies your autograph and seals them off. As a result, it will display the autograph certification and protect Pop's packaging simultaneously.
Below is a breakdown of how the PSA grading system works:
| Grade | Definition |
| --- | --- |
| GEM-MT 10 | Gem Mint |
| Mint 9 | Mint |
| NM-MT 8 | Near Mint- Mint |
| NM 7 | Near Mint |
| EX-MT 6 | Excellent-Mint |
| EX 5 | Excellent |
| VG-EX 4 | Very Good- Excellent |
| VG 3 | Very Good |
| Good 2 | Good |
| PR-FR 1 | Poor to Fair |
Why get a Funko Pop Graded?
Funko Pop has grown into one of the most prominent players in the collectibles industry. To date, the company has continually released new Pop Vinyl spread across different fandoms, including sports, music, movies, TV shows, and comic book heroes.
Because of the popularity of Funko Pops, there has been an increase in fake pops. As a result, there is a need for Funko Pop authenticators. 
Several companies have stepped up to solve this problem, as you will learn later in this guide.
Like NFTs are a new form of collectibles, funko pops have taken on a new wave of collectors and are becoming even more valuable. 
Pros and Cons of Getting Your Autographed Funko Pop Graded
Pros:
It is an excellent way of preserving your pop's value.

Grading also adds to the pop's overall value because autographed and graded Funko Pops are worth much more than non-autographed pops.

The service is relatively economical.

Encapsulation protects your collectibles' condition for many years.
Cons:
It is not an ideal service for out-of-the-box collectors.

Non-graded items might lose their value when compared to their graded counterparts.
What Is The Best Website For Grading Funko Pops?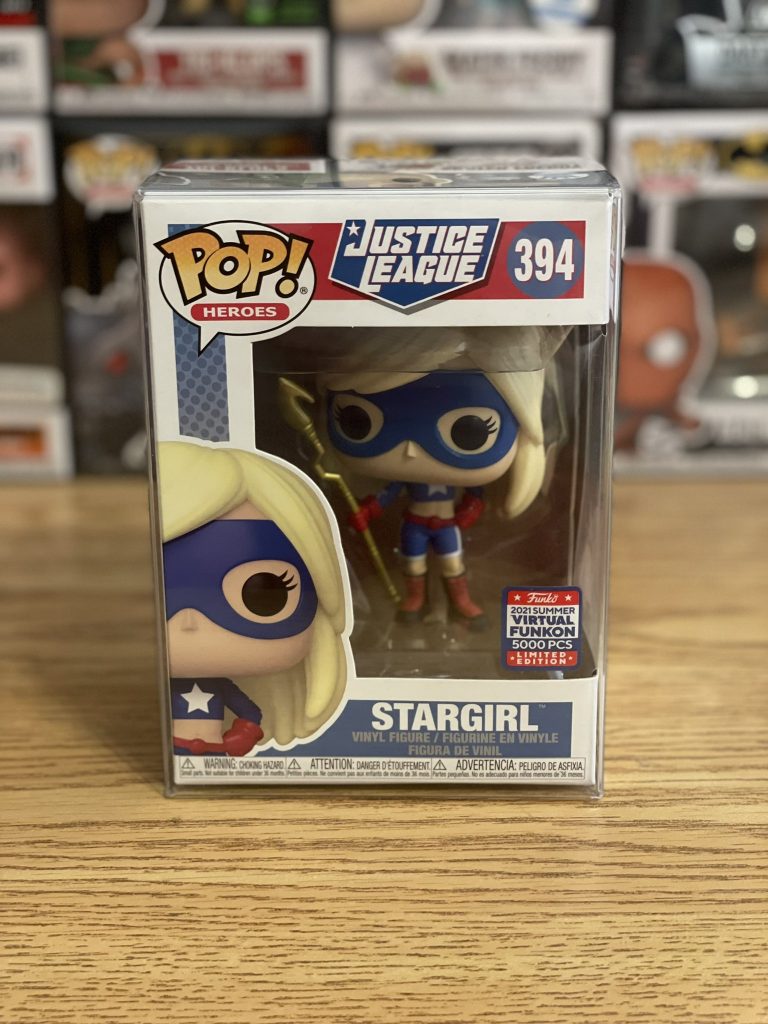 PSA is a professional and official source for grading funko pops. In addition, the company has established itself as a reputable institution when it comes to authenticating and grading autographed collectibles. 
Several websites offer the Funko Pop grading services; however, they do not compare to PSA's credibility in the collectible community. 
Collectors have to fill a P.S.A. Funko Pop Submission Form to provide the required details. The grading services are reasonably priced, as outlined on the submission form. The cost of authentication depends on the number of signatures. 
In this regard, PSA puts all Pops into two main categories: single-signed and multi-signed. The higher the number of signatures, the more authentication you will have to pay.
The benefits of working with PSA include:
The company has established standards acknowledged and esteemed globally.

In addition, it encapsulates your pops in a tamper-evident casing hence protecting your collectibles.

PSA also helps you get the most out of your Funko Pops as it boosts its market value.   
Other Websites That Can Help With Funko Pop Grading
Vinyl Vault Grading System
VVGS claims that it only grades Funko Pops! As a result, it claims that its services are the best because it focuses on one thing. The company grades your vaulted Funko Pops! and puts them in a sealed acrylic case.
Benefits of working with VVGS include:
It uses a copyrighted grading system for authenticity and helps others tell the condition of your Pop!

The acrylic case protects your Pop! condition from deteriorating.

It also uses a QR code to help confirm your Pop's grading details.
UK Graders
UK Graders is a respected grading entity for collectors in the UK. It grades several collectible lines, including Funko Pops. Moreover, it uses the Mint in Sealed Box (MISB) grading. Their service comes as a package that includes the entire casing, grading, and archiving website.
Benefits of working with UK graders:
It offers cleaning services.

The service also comes with a protective clear poly bag for your graded acrylic case.

In addition, you will receive a certificate of authentication.
Step-By-Step Guide On How To Get Your Funko Pop Appraised By PSA.
The process of getting your autographed Funko Pop appraised by PSA is straightforward. Here are the steps:
1. Eligibility For Grading A Funko POp
First, your Funko Pop! should pass the eligibility test. Second, PSA only grades autographed Funko Pop! figures and autographed Funko Pop boxes. Unboxed Funko Pop figures will not qualify for encapsulation.
2. Examination For A Funko POp
Second, the PSA authentication staff evaluates the autograph for authenticity. If deemed genuine, the autograph qualifies to get a grade using the PSA grading system on a scale of 1-10, as explained before. Again, this happens if you choose the grading option.
3. Encapsulation For A Funko POp
After that, PSA will encase the Funko Pop box and include a PSA Lighthouse security label displaying the certification details and a particular PSA certification number.
4. Documentation For Authenticating Funko POps 
PSA will then put a security sticker bearing the same PSA certification number or Letter of Authority (LOA)on the Funko Pop. Additionally, other collectors can verify your certified autograph publicly using PSA's Certification Verification webpage or Mobile App.
It is critical to remember that PSA does not offer a toy grading service. Furthermore, the company does not authenticate or grade your Funko Pop's packaging. It also requires that your figure is in their box when you submit them as it does not accept out-of-the-box Pops.
Grading Funko Pops Are Here to Stay 
As mentioned earlier, grading collectibles is not a new phenomenon. However, it is new for Funko Pops. So, if you are a collector, you might want to consider grading your Funko Pops. But, if your budget does not allow you can start with the most expensive pieces in your collection.
Remember that any funko pop that gets autographed instantly goes up in value, and we've written about this before.
How to Get Autographed Funko Pops for a Reasonable Price
In addition, the graded funko pops come in hard protective cases, which will prevent the autograph from getting damaged from dust particles. 
The grading process comes with numerous benefits, key among them preserving your Pop's condition and value through encapsulation. 
Moreover, if it is an autographed Funko Pop, you can increase its value by authenticating and preserving the autograph. And as you have discovered, PSA offers the best Funko Pop autograph grading services.
Enough said. Would you please find your preferable Funko Pop grading service provider and start grading your Pops to preserve their value?