NHL Funko pops are growing in popularity and sports fans can't get enough. If you are a hockey fan and love funko pops, then you would love these rare vaulted sports pops list we compiled for you.
Funko pops on this list are bound to increase in value with time if you collect to sell. And even if you are not selling, having this will not only make your shelf stand out, but you will make your friends envious.
Most Iconic NHL Funko Pops For Sport Fans
All sport fans have different ways of celebrating and supporting their teams. It takes a lot to remember all the statistics and history of each player, however, when it's your team it's rather easy. Do you see your favorite team's funko pop in this list? If not, don't worry as there's plenty of NHL funko pops available and still increasing in value.
Take  look at which pops we felt are valued high and will remain that way, as well as could be increasing in value with time as well.
1. Connor McDavid (White Jersey) – Canada –

Oilers

#5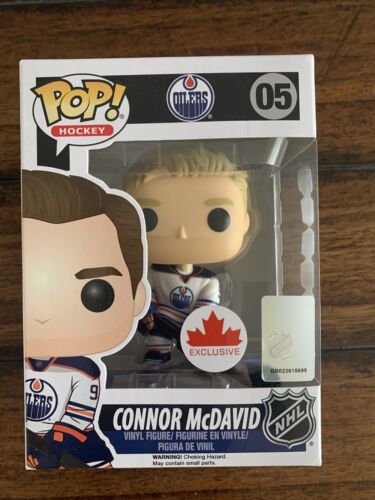 Connor McDavid is a 24-year-old Canadian hockey player who agrees with his peers and the media to be exceptional. His height is 1.85meters with a weight of 88kg. He plays centreman at Edmonton Oilers, and for the Canadian National team, he plays forward.
There are many moments where Connor had shown that he is an exceptional player; however, on the 4th of August 2020, when Connor scored a hattrick, he proved his excellence. He is one player with perfect coordination with his feet, hand, and brain, so much that they can work together without interference.
Collector Tip: Hockey Funko Pops have multiple waves with new players, which includes different positions such as hockey goalies as well.
In addition, Connor is relentless in wanting to be better. It was he who said, "it is not how good you are, it is how good you want to be" need I tell you any further why a Connor McDavid Funko Pop is a must-have?
2. Sidney Crosby –

Pittsburgh – Penguins

#02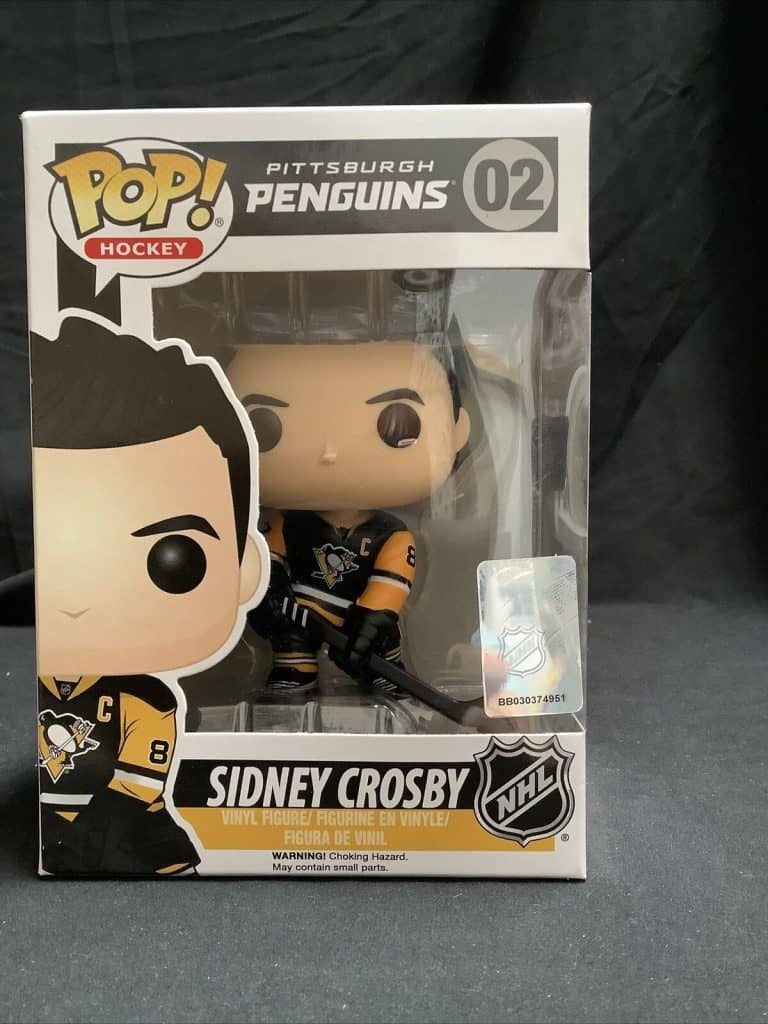 "Dreams are so important that you need to have big goals and expect a lot of yourself. But you have to enjoy the ride too." –Sidney Crosby
Sidney Crosby was not named the next one for no reason. Instead, he earned the title for being a top player in the league, like Wayne Gretzky. 
Moreover, at three years old, Sidney was already skating quite well. 
He is 33 years old, weighs 91kg, and is 180cm in height. He plays the center position. In 2016, Sidney Crosby won the MVP in the hockey world cup. Crosby has scored 100 points both personally and assists in one single season, a feat that is hard for many players to achieve. Having a Sidney Crosby's Pop will be a reminder of greatness. 
3. Jeff Carter

 – Los Angeles – LA Kings #15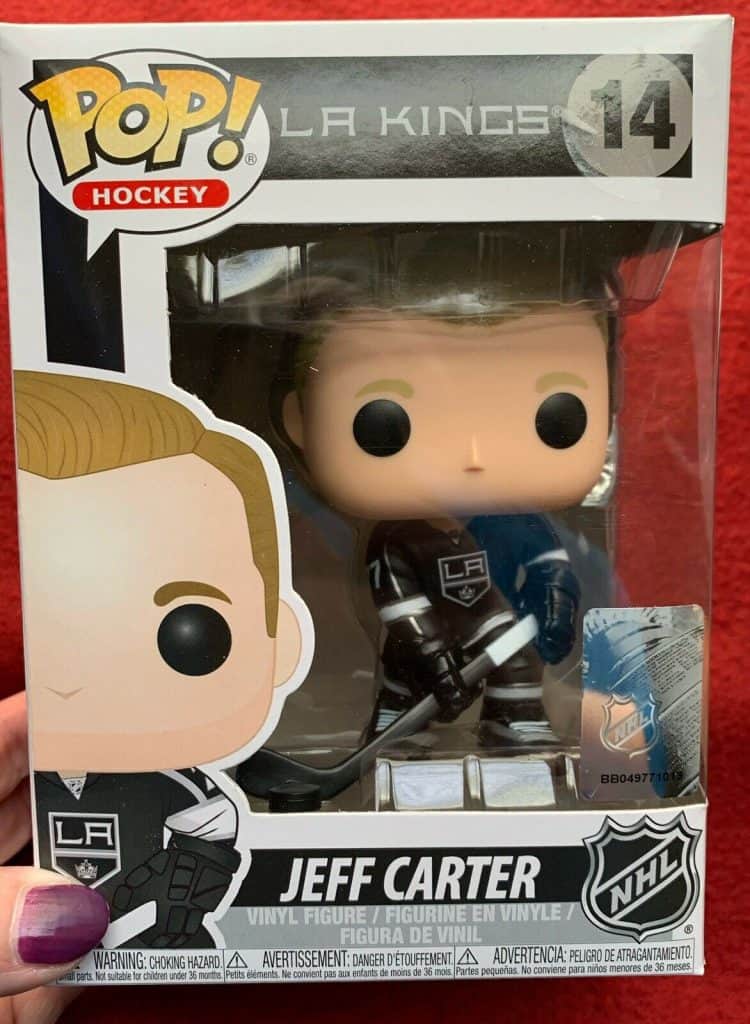 Jeff Carter is a fierce scorer and a well-respected player in the game. The six-four-foot man weighing 250 pounds is 36 years old. He was born in London, Canada. He plays for the Canadian national team as a forward winger. 
Jeff Carter is so good that he was said to have scored three goals in three different ways in one game. He is a focused and dedicated player. Jeff has spent fourteen and a half years in the game and has won a gold medal for the Canadian national team. He has also played 1,000 games. Jeff Carter is a phenomenal player and a worthy pop figure to have on your shelf.
4. Mats Zuccarello – New York – Rangers #37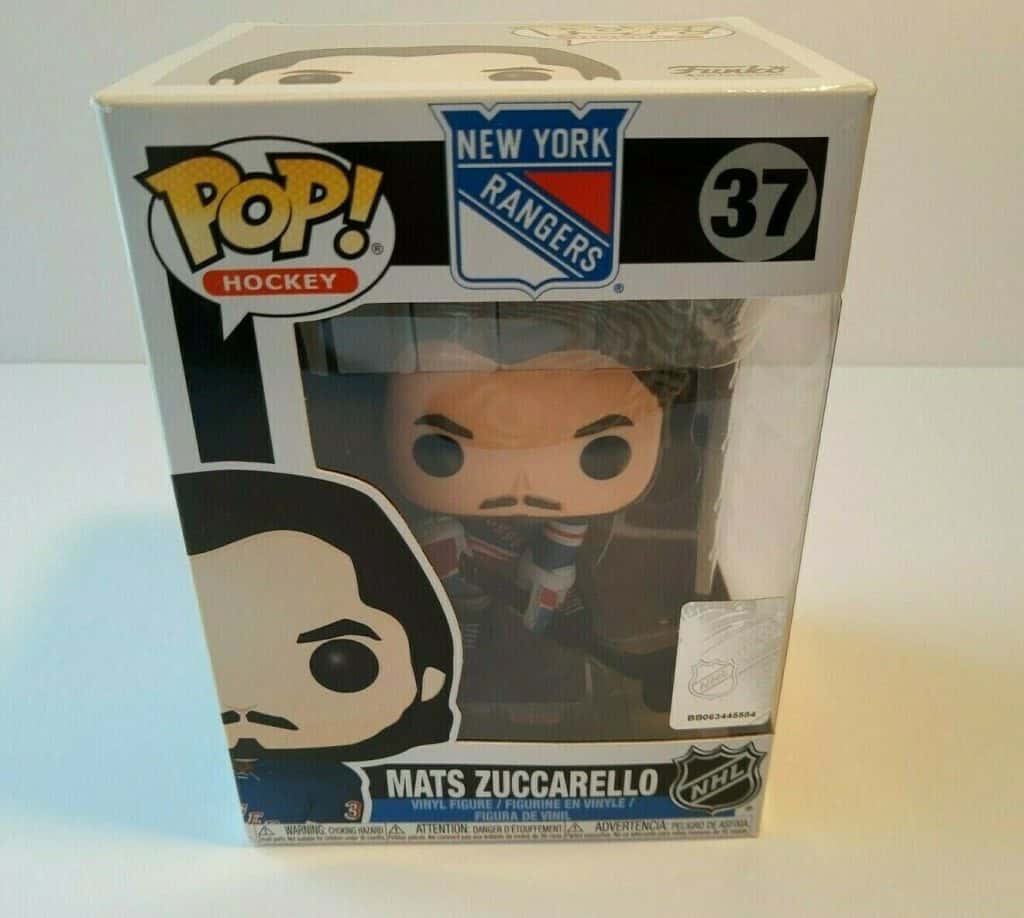 Although Mats didn't get drafted into the NHL, he is one of the most successful Norwegian players. He is 33 years old, weighs 81kg, and has a height of 173cm. He plays the right-wing position. 
The NHL Hockey vinyl is a must-have as it is rare and a collector's delight.
 5. Pekka Rinne –

Nashville –

Predators

#39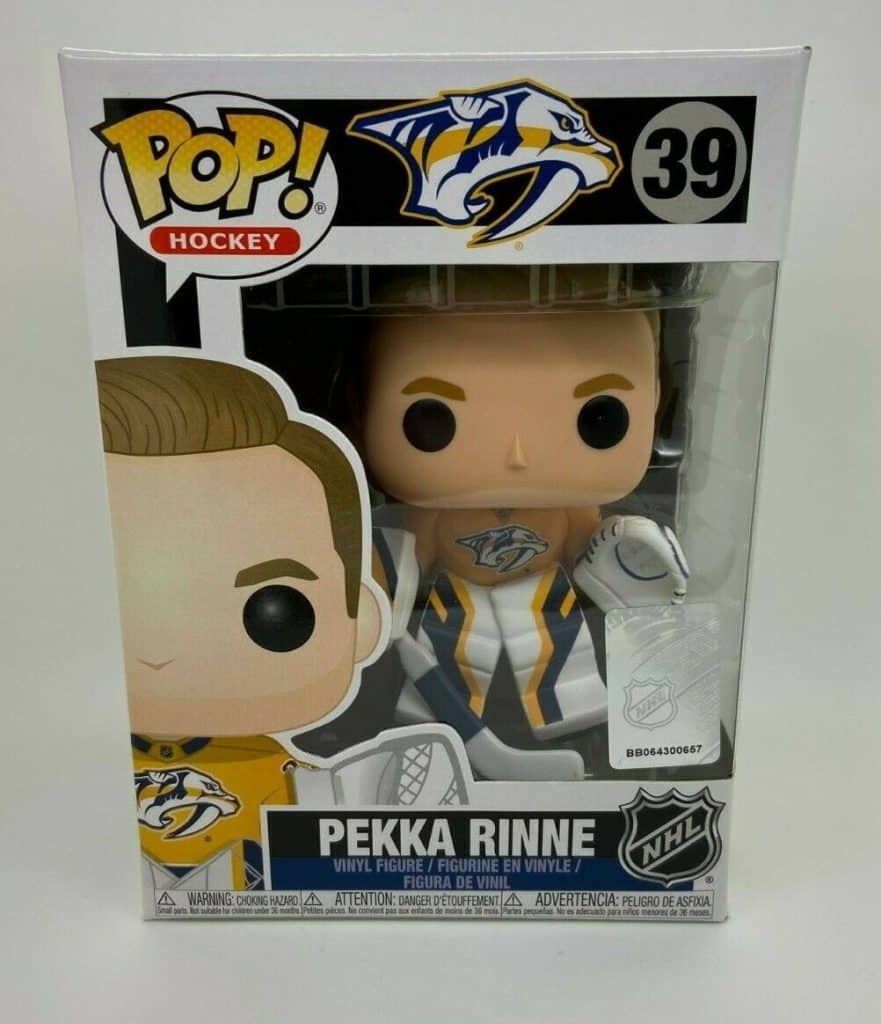 Pekka is a Hockey goaltender who plays for Finland. He is one of the NHL's best goaltenders, age 38 years old and has played in eight straight games.
In the year 2016, he won the league's best goalie of the league. Goalie Pekka Rinne is the goalie that has set a record in the International Hockey Federation as one that did not allow a goal for minutes of a game played. Having his funko pop will be priceless.
6. Wayne Simmonds – Philadelphia –

Flyers #18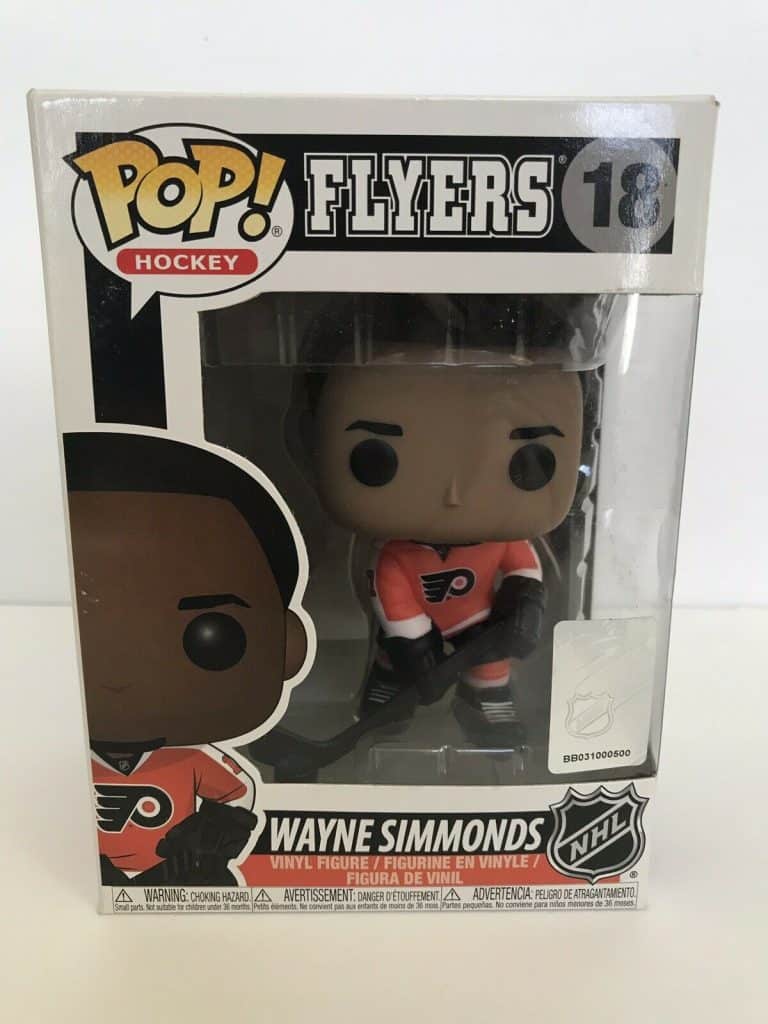 Weighing 84kg with a height of 1.88m, the 32 years old black Wayne Simmonds is a Canadian-born Hockey player who is exceptionally good at what he does. He plays the right-wing position for Toronto Maple Leaf.
He is a versatile player and has established himself in both the Hockey and the black community. It would help if you got the Wayne Simmonds funko pop.
7. Devan Dubnyk –

Minnesota – Wild

#19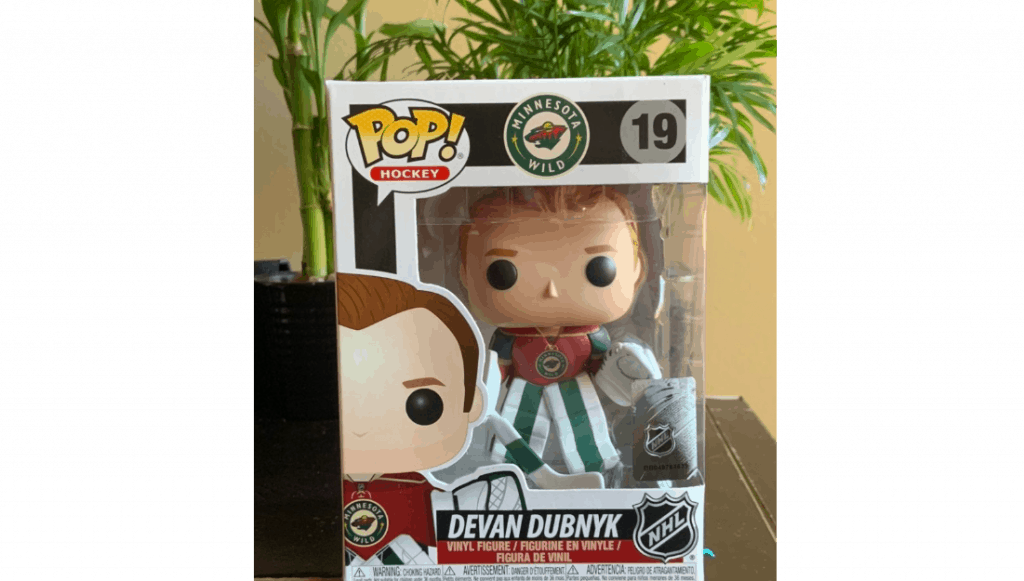 "They said I could be anything, so I became a wall." – Devan Dubnyk 
Devan does not joke with his position, as he puts his heart into every game. 
The 35-year-old goaltender is said to be Hockey's best goaltender. With his 95kg weight and height of 1.98m, he has been consistent in every game, even with his celebrity status. Therefore, a Devan Dubnyk Pop figure is a valuable one to have.
8. Alex Ovechkin – Canada – Capitals #10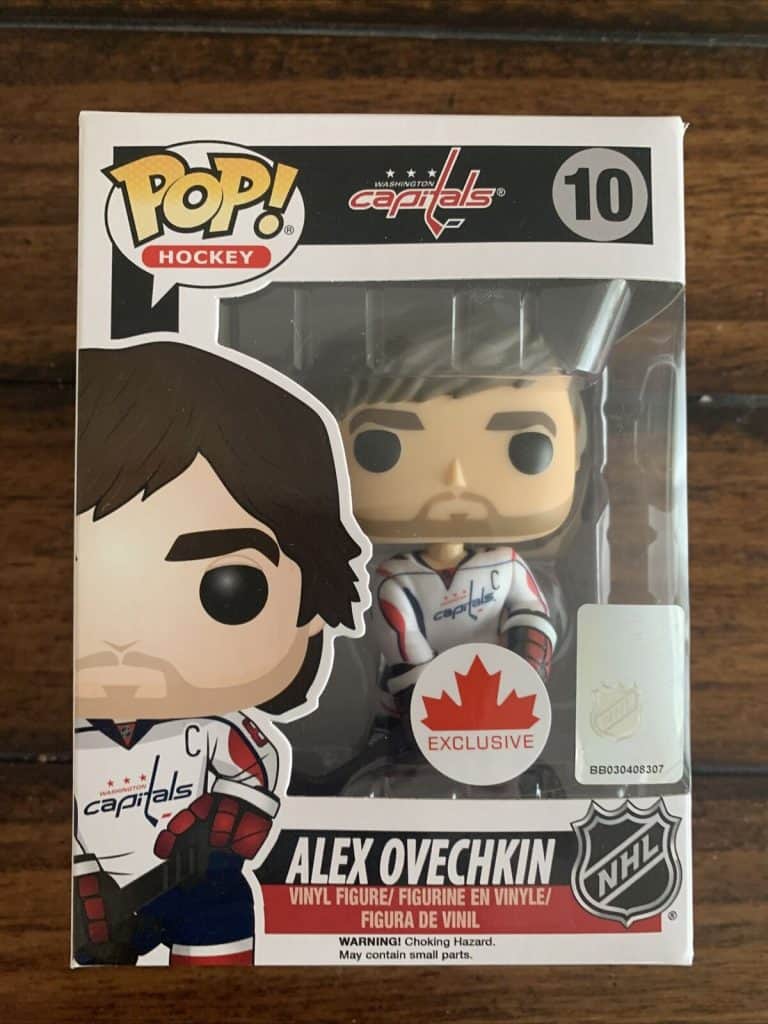 This 35-year-old Russian player is said to be the greatest goal scorer of the 21st century. He is one of the greatest hockey players. He has 178 goals to his name and plays the left-wing position. 
For a player who has put in twenty years of his life in the game, consistency and not fears are what has kept him going, for he has once said, "When you play hockey, you don't have any fear."
If not for anything, if you need a reminder of why you shouldn't be afraid of anything, and Alex funko pop should do that for you.
9. Andrei Vasilevskiy –

Lighting – 

Tampa Bay #56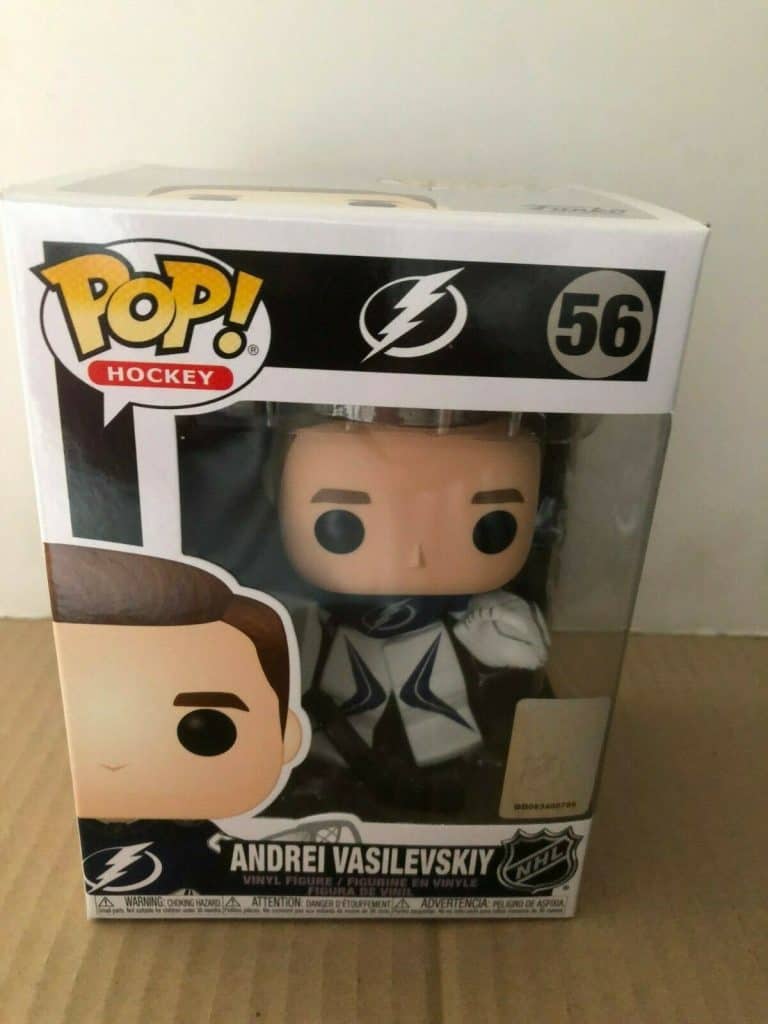 Twenty-six years old Andrei Vasilevskiy weighs 102kg. He is a Russian hockey goaltender and has been playing Hockey professionally for nine years. 
He plays for Tampa Bay Lightning and is the first Lightning goaltender to win the Vezina trophy. 
The young lad who said his father and brother were his most significant influence has had many memorable moments in the hockey game. He's a goaltender you can't ignore in the sport. 
10. MARC-ANDRÉ FLEURY –

Golden Knights –

Vegas

#36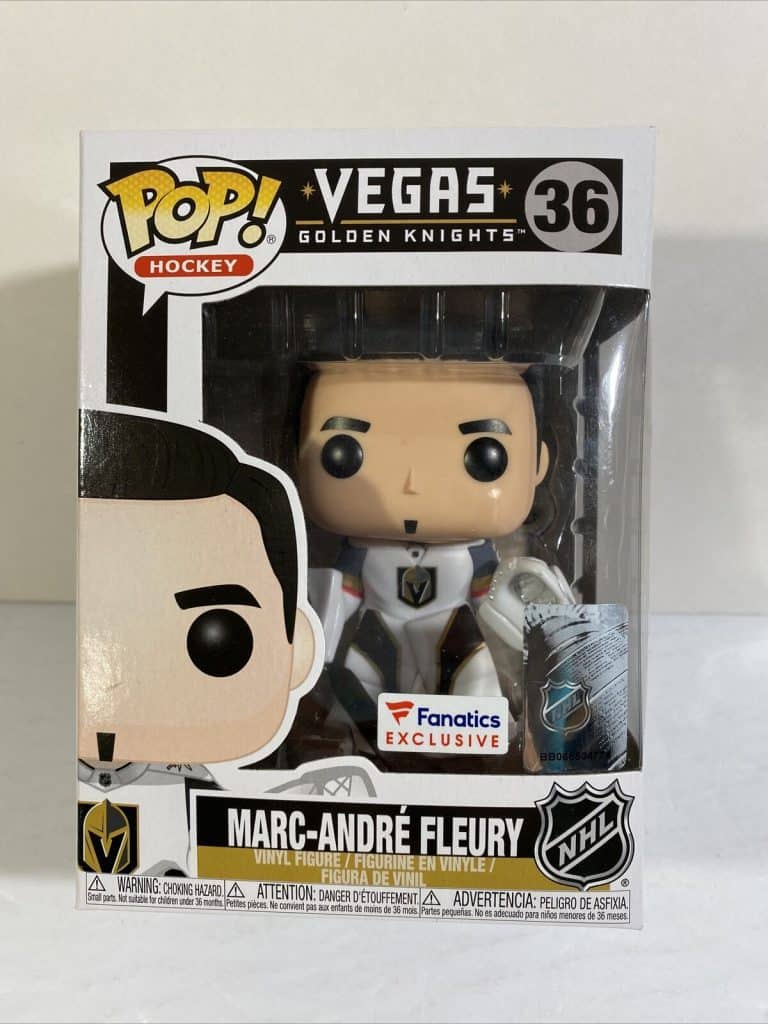 "I just want to go play, go win. What's going to happen is what's going to happen. So I am not worried too much about it."  –Marc-André Fleury.
 He is a 36 years old goaltender. He weighs 82kg with a 188cm height. Fleury has been a professional goaltender since the year 2003.  
In the years that he has served as a goaltender, Fleury has made many good saves that have helped the Vegas Golden Knights to victory.
If you want to enjoy whatever you do and not worry about it, a Marc-Andre Fleury funko pop will help you remember. 
Sports and Funko Pops go nicely together
After looking at our NHL funko pops list in more detail, what did you think?
We enjoy compiling this NHL Funko Pops list for you, and we have also compiled this list as well:
 7 Best Pokemon Flocked Funko Pop Every Collector Needs