What's the best hot topic exclusive funko pop? We put together a comprehensive pop figure checklist, explaining which are popular and the average price you'll find them.  
For new collectors who haven't bought from Hot Topic before, we share the shopping experience and what you can expect to see both online and in-store on the shelves. 
Let's start with the basics: 
Hot Topics produces a lot of entirely new designs and characters, whereas only a handful of other retailers get a slight variation of current pop. 
Can you Pre-order Funko Pops at Hot Topic?
Yes, Funko Pop allows everyone to pre-order their Funko Pops. It's an effective way to buy funko pops cheap before they increase in popularity and value, saving you money in the long run and making you money when you sell them in the future. 
We share the funko pops you can expect to see at Hot Topic. 
Best Hot Topic Exclusive Funko Pops
When shopping at Hot Topic, you'll find the following types of funko pops:
Marvel Hot Topic Funkos

Disney Hot Topic Funkos
Television Hot Topic Funkos
Anime Hot Topic Funkos
Horror Hot Topic Funkos
Here's a list of the most popular:
1.
Scarlet Witch Hot Topic Exclusive Funko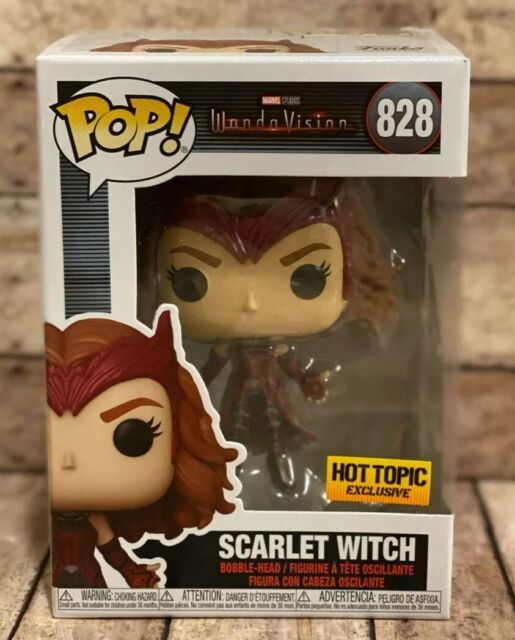 Wanda Vision Pop number 828 is one of the most demanded Hot Topic Exclusive, which is out of stock most of the time. However, Hot Topic dies a great job of restocking this Funko.
This Funko stands out as one of the better Pops with an actual likeness to the original characters and pose. With Scarlet Witch, Funko nailed it, and you can not go wrong with this Pop.
2. Moon Knight Hot Topic Exclusive Funko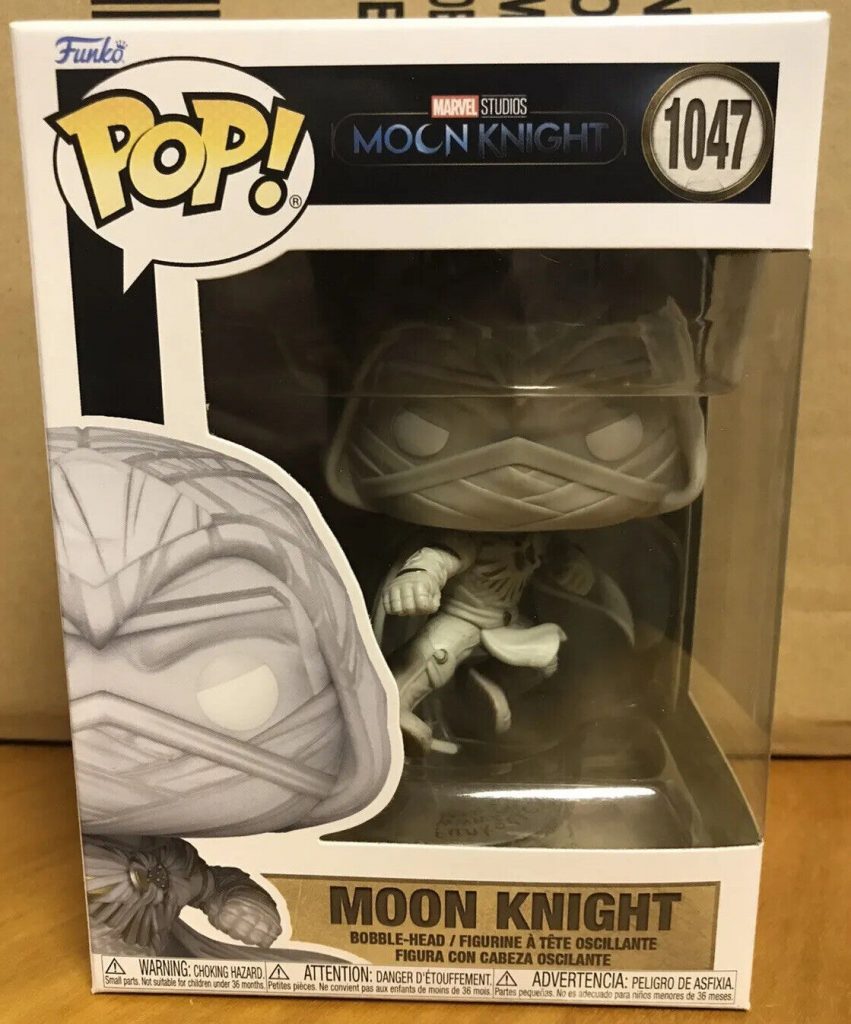 The latest Moon Knight Pop features the formidable Marvel hero wearing a costume like a mummy rather than the traditional dazzling white outfit we are used to seeing him wear.
It's one of the most unique Pops you can have because there aren't many Moon Knight Pops, incredibly exclusive ones. Also, this Glows in the Dark!
3.
Ariel Hot Topic Exclusive Funko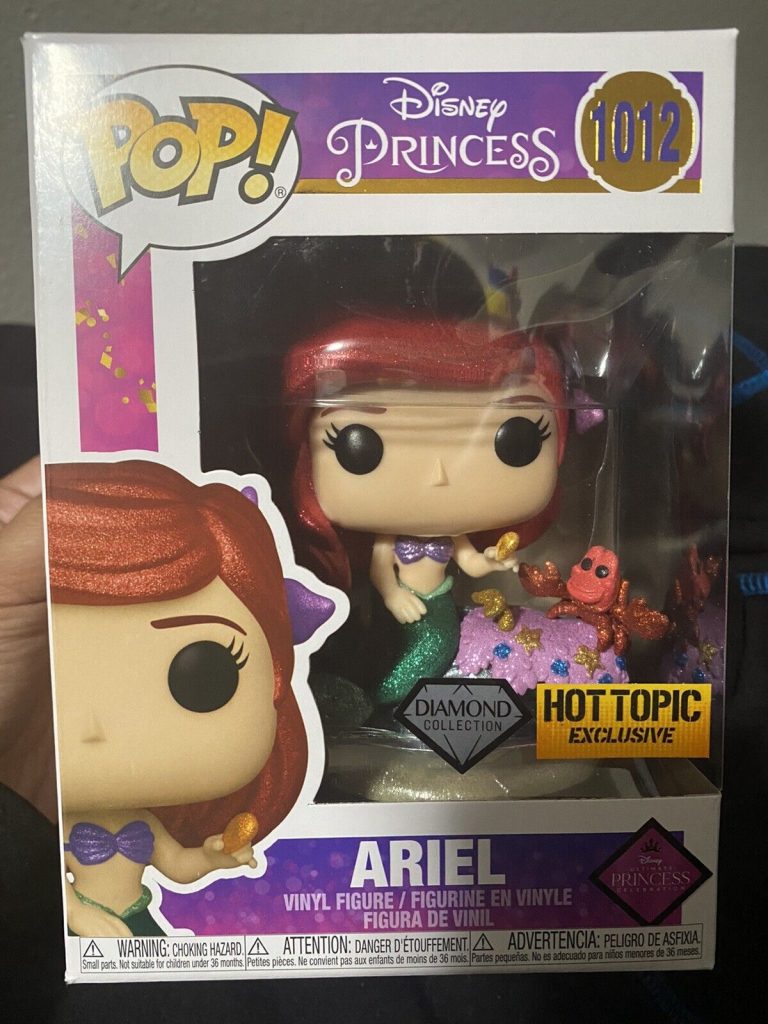 Ariel Hot Topic Exclusive launched in the Disney Princess event! You will see her being out of stock in most places, but Hot Topic restocks regularly. 
So get your hands on this Funko Pop! showing Ariel and Sebastian in a seated position.
It is important to note that there are two Ariel Hot Topic exclusives you can buy right now. One is simple, and the other has glitter.
As a glittery vinyl figure from the Diamond Collection, she is all set to add a touch of enchantment to your collection.
4. Tinkerbell Hot Topic Exclusive Funko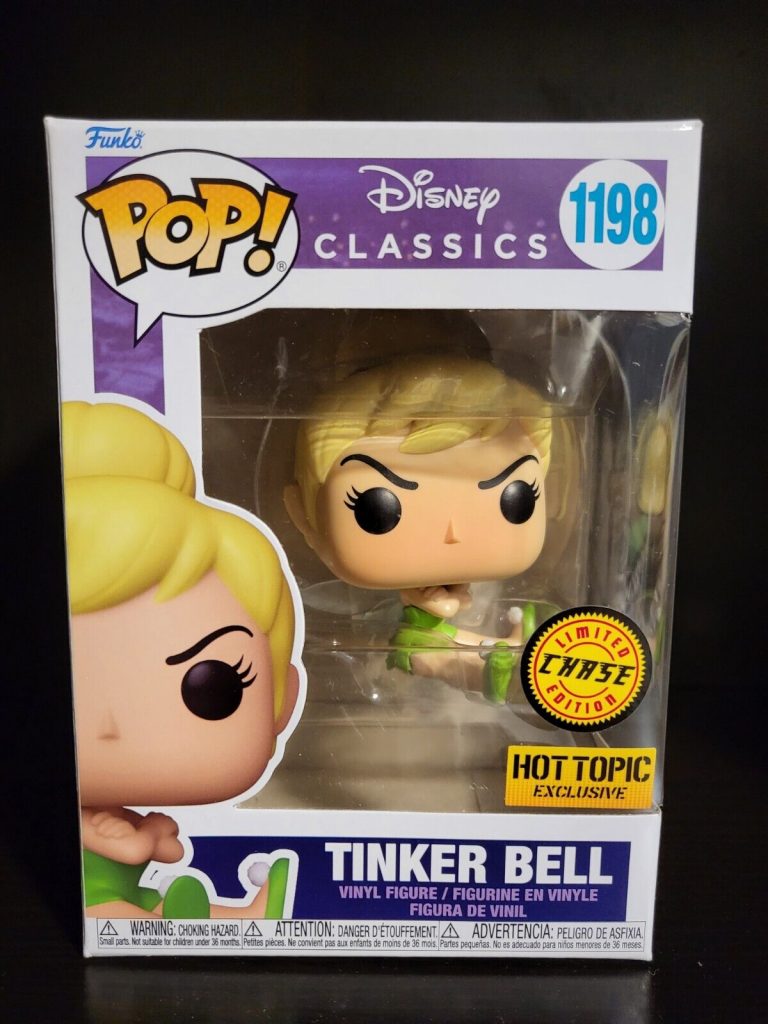 The latest Tinker Bell Exclusive is in a bad mood; you better be careful. 
This Disney Funko Pop! portrays a seated Tinker Bell who has a displeased expression on her face. However, there is a chance that you may get a Chase variant of Tinker Bell that has a crimson face showing her anger/displeasure if you are fortunate.

5. Nightmare Before Christmas Hot Topic Exclusive Funko
Hot Topic has tons of Nightmare Before Christmas Funko Pops, but a few stand out from all of the Pops, like the Mayor Blacklight and Jack Blacklight.
If you also go for Funko Sodas, you should check out Jack Snake Blacklight. It is a marvel and one of the best Funko Pop products!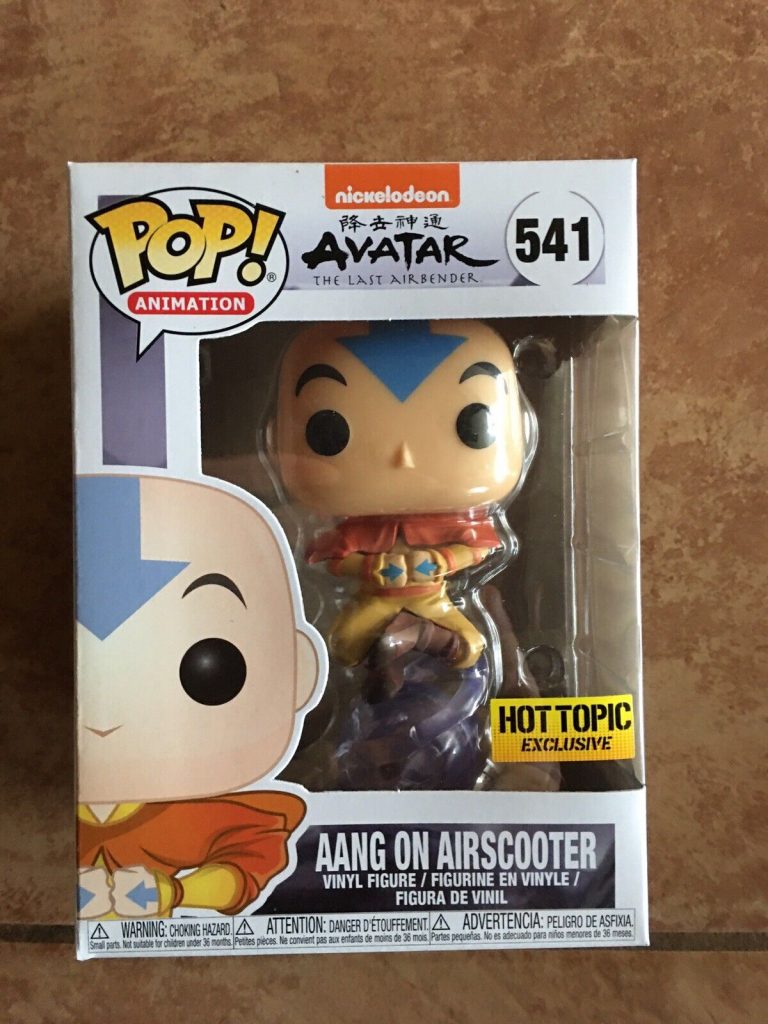 6. Aang on Airscooter Hot Topic Exclusive Funko
If you are a fan of Avatar, then we have good news for you. Aang, The Last Airbender, is now available as a Pop! Vinyl figure and the Hot Topic Exclusive are riding an air scooter. 
The glow-in-the-dark details on the chase variant are awesomely fit for the character, given his abilities.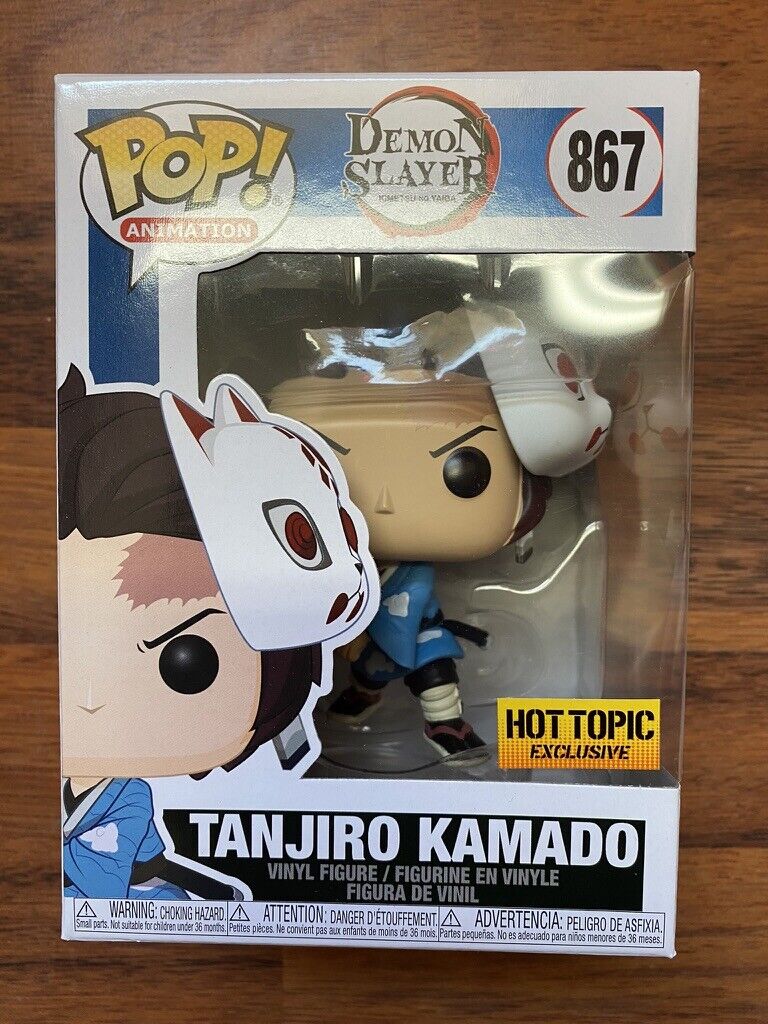 7. Tanjiro Kamado Funko Pop Hot Topic
Tanjiro Kamado is prepared for Final Selection with his fox mask now that he has completed his training on Mt. Sagiri. This vinyl figure from the series Demon Slayer: Kimetsu no Yaiba is now available and ready to be added to your collection.
8. Bakugo Funko Pop Hot Topic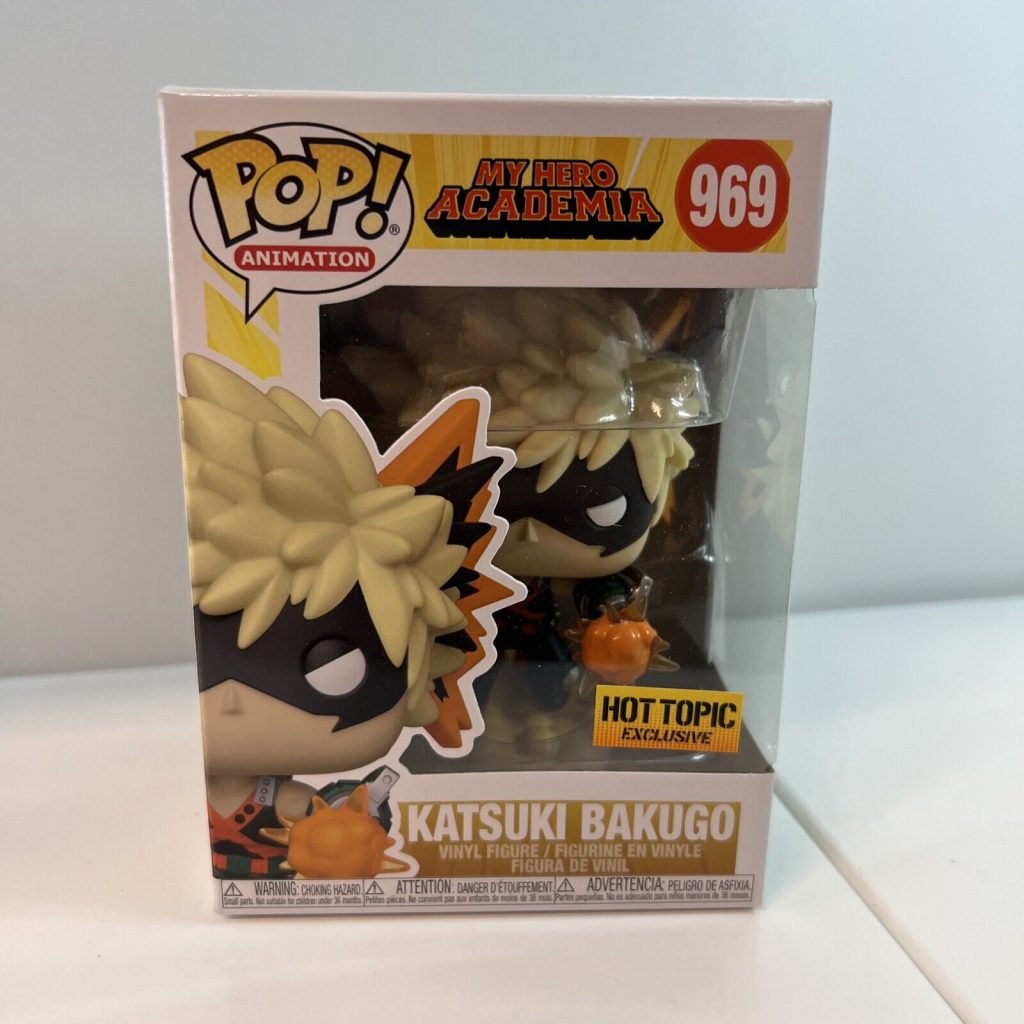 Katsuki Bakugo is energized and eager to engage in combat! Your favorite hero from My Hero Academia, posing with his Explosion power emanating from his whole body. This Pop will add energy to your collection!
9.
Sam Hot Topic Exclusive Funko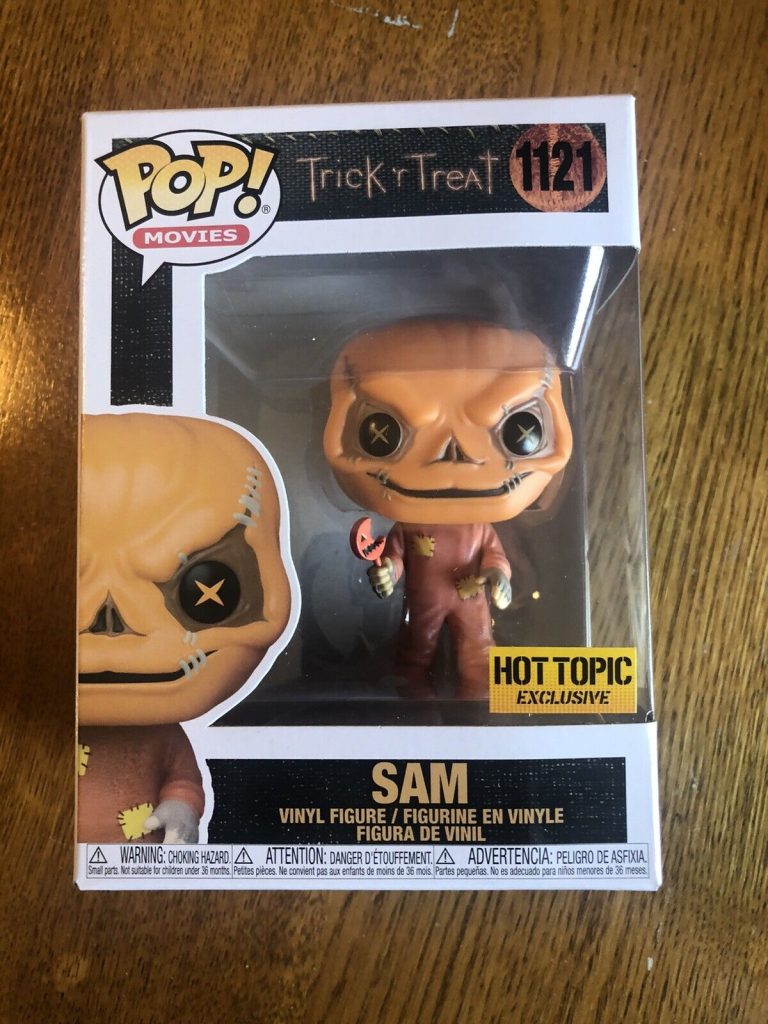 You can go for two Sam Hot Topic Exclusive Funko Pops; one is masked, and the other is unmasked.
If you want to go for mystery, you can choose the masked one. However, the unmasked is extremely scary and gives many the creeps.
10. Hex Girls Hot Topic Exclusive Funko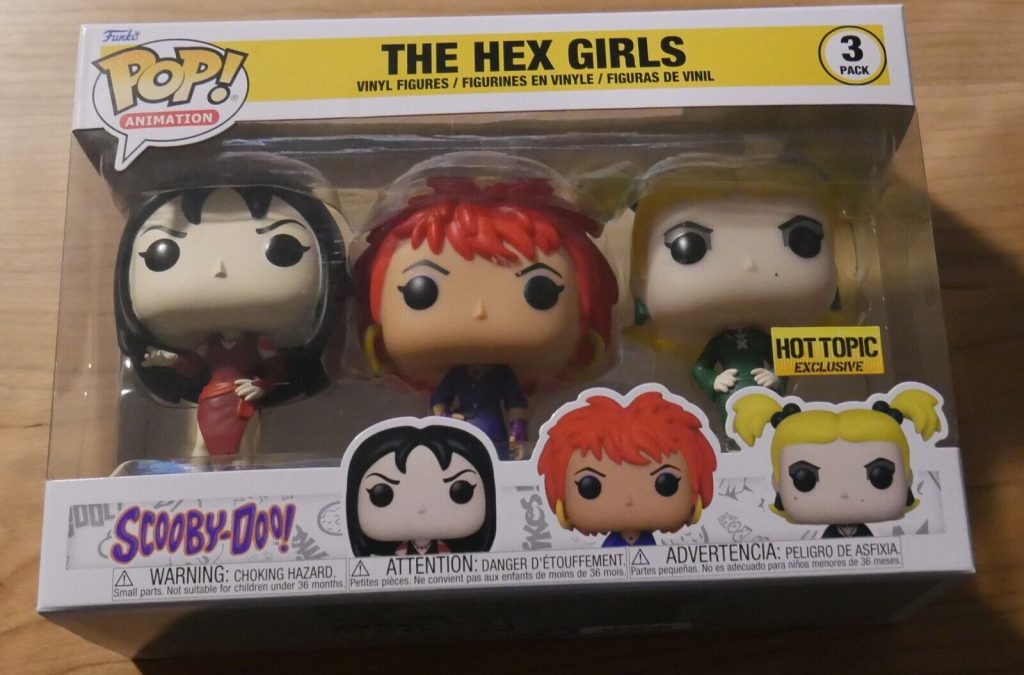 The Mystery Gang from Scooby-Doo requires some assistance to crack their latest case successfully, and the Hex Girls are here to provide that assistance. 
The Scooby-Doo characters Thorn, Dusk, and Luna are now available as stylized vinyl figurines from Funko Pop! and are prepared to become a part of your growing Scooby-Doo collection.
This funko is exclusive, so you don't want to miss a chance to get your hands on them.
Hot Topic Vs. Other Retailers Pricing
Hot Topic has a lot of Funkos, especially exclusive ones, and comparing Hot Topic's price with any other retailer is easy. We compared Hot Topic exclusives and average Funko Pop prices with other retailers, and there was a clear winner.
Exclusives Funko Pops Pricing:
On the exclusives, Hot Topic is a clear winner as all others are buying from Hot Topic and selling for some margin which means that it will always be higher than Hot topic's price.
Common Funko Pops
Pricing
:
For non-exclusive Funko Pops, Hot Topic still stands as one of the best sources. You can test this by going to Hot Topic, finding a few non-exclusive Funko Pops, and confirming that mostly Hot Topic will be the only one offering the best price.
What To Expect From Hot Topic Pricing
We analyzed the hot topic exclusive funko pop lists on their official website and found majority of funko pops remain between the price of $10 and $20. 85% of Funko Pop lists on Hot Topic are between the price $10 to $20, where as only 7% are $10 and under
| | | | |
| --- | --- | --- | --- |
| $10 And Under | $10 – $20 | $20 – $30 | $30 – $40 |
| 7% | 85% | 4% | 3% |
1. Clearance Sales
Often Hot topic will have a sale on hundreds of Funko because of clearance. 
It gives Funko Pop collectors a chance to buy their beloved Pops at huge discounts without any limitations. The average clearance sale on Hot Topic for Funko Pops is about 50% which is massive.
Also, you can combine the clearance sale with coupons to get extra off of Funko Pops. It means you can get the Funko Pops for less than 50%!
2. Large Discounts 
Hot topic almost has a sale on Funko Pops all the time, and most of the Funko Pops you will find there will have discounts on them. 
It is a massive bonus for collectors as there is no excellent or best time to buy from Hot Topic, and any time you go there, it is a great time to buy.
If you've enjoyed reading about the best hot topic exclusive funko pops, you may also like: