You want to know how to glow in the dark Funko Pops work, so you can make yours shine brighter and better. We get it. Our articles goes in-depth on how to activate glow in the dark funko pop, what glow-in-the-dark funko pops are and the science behind how to make a funko pop glow. 
Whether you're a collector with some glow in the dark Funko Pops or an avid fan who will collect nothing else but glow in the dark Funko Pops; we've got answers for you.
Glow in the Dark Funko Pops absorb the light around the pop vinyl figure and re-emits visible light or a 'glow' when in the dark. The material used allows for Photoluminescence (abbreviated as PL), which is light emission from any form of matter after photons' absorption (electromagnetic radiation).
There are different types of glow-in-the-dark paint or material. 
One type can be charged during the day and can glow for hours in the dark at night. And depending on the type of light you use to charge it, it can result in a brighter shine. If you're new to collecting 'glow-in-the-dark' (GITD) funkos, we put together a list of 10 Best Glow In The Dark Chase Funko Pops (Vaulted) you must consider adding to your collection. 
Buckle up, and let's dive into what makes a glow in the dark funko pop work, how to make your Funko Pop shine as bright as a star, and why these pops are rare in the first place. 
Why are Glow in the Dark Funko Pops Rare?
Pop collectors get excited about Glow in the dark pops, also known as 'GITD' because franchises only release these pops in small doses. Demand for these is high, and supply is low.
For example, during Funko Fair (at the beginning of each year, Funko offers pre-orders they plan to release for the entire year), they had 20 GITD pops. They announced over 100 different pop variants, and those announcements lasted for two weeks, sharing new pops every few hours.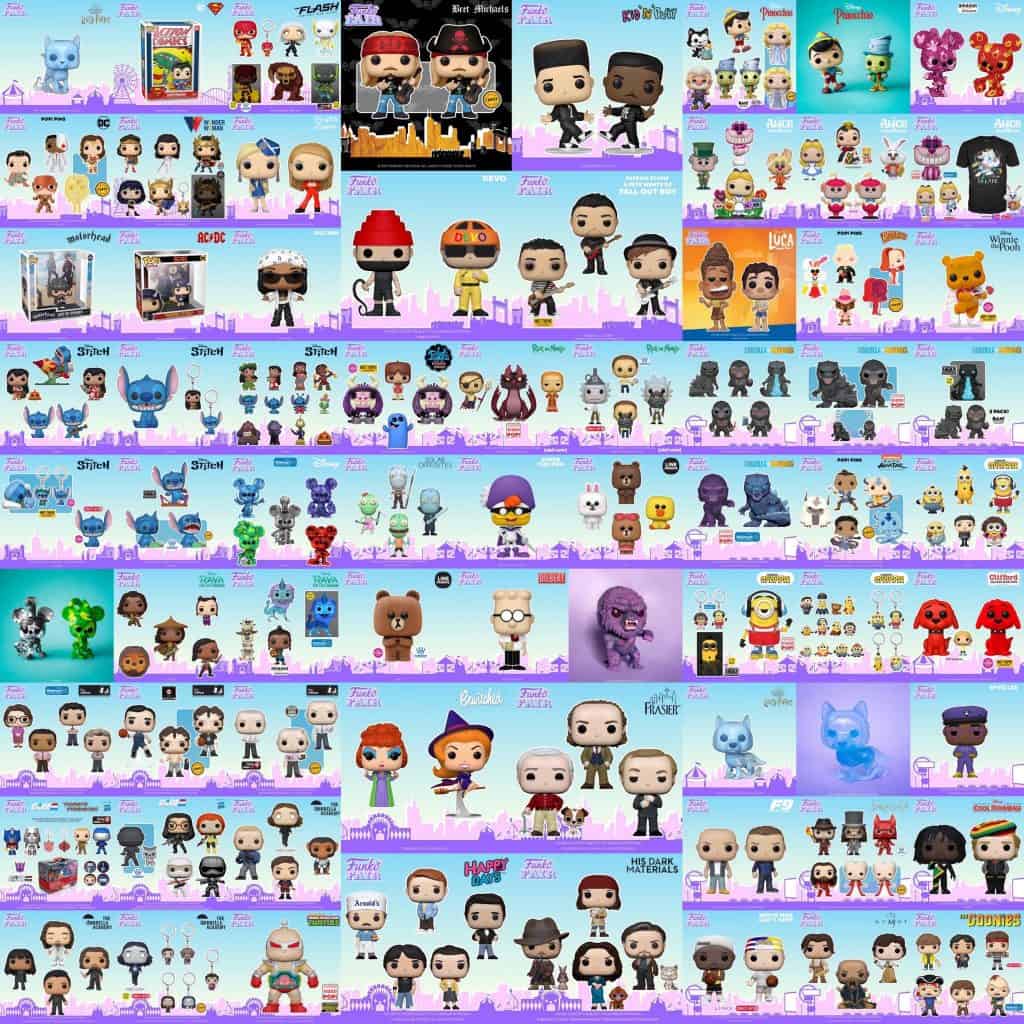 As you could imagine, getting a glow in the dark funko pop is rare because you would have to know when those specific pops announced. Some pop pre-orders can sell out quicker than others, it could be minutes, and they are all gone.
Additionally, if rumor has it that the specific funko pop glows a lot, it's likely to sell out even faster. Pop collectors love funko pops that have a bright glow.
Let's make your Funko Pop shine as bright as a star. First, though, we must understand how Glow in the Dark material works.
How Glow In The Dark (GITD) Funko POP'S Function
The Glow Company goes into great depth about how to glow in the dark works.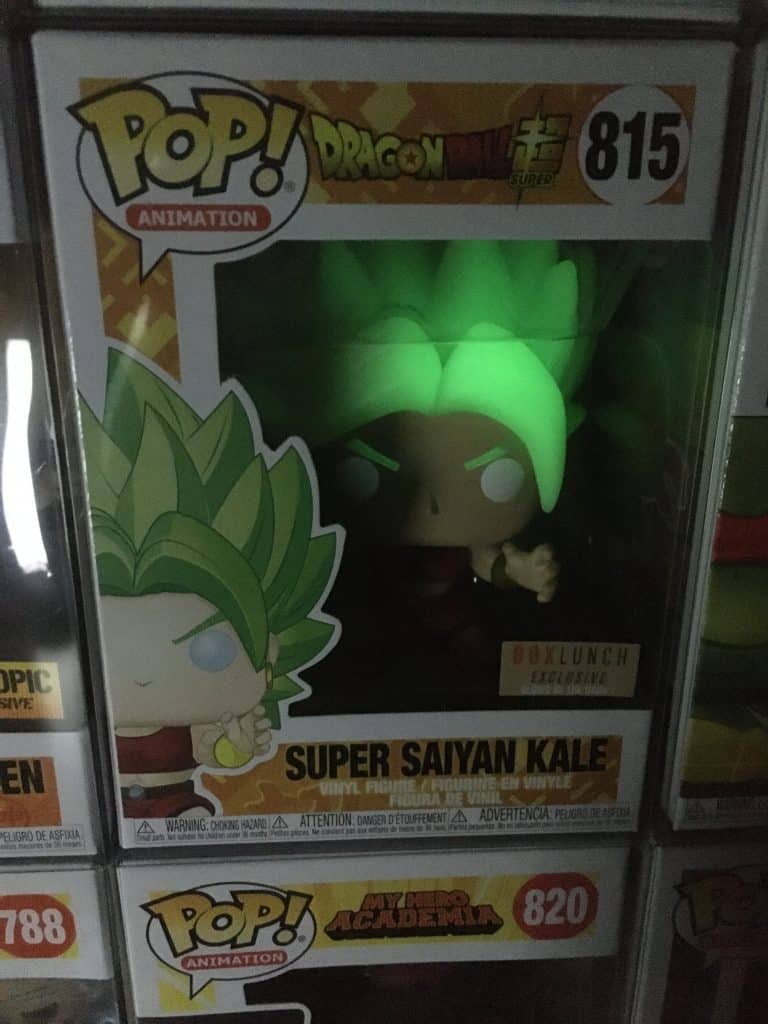 According to them:
Glow in the dark or photoluminescent materials carry inorganic phosphors that absorb light in the visible and ultraviolet wavelengths and then re-emit visible light or a "glow.
That's right — it's all in the material. Your Funko Pop absorbs light during the day, and at night re-emits that light. 
With that knowledge, we imagine you're already thinking of ways to make your Pop glow brighter at night. In truth, most of the methods you're thinking of will work. Let's explore some now. 
How To Make Your Funko Pop Glow in the Dark Brighter 
Learning how to charge your glow in the dark funko pops is simple. There are two options to make your Funko Pops Glow in the Dark: 
1. Find A Sunny Place To Display Them
Do you have any windows around or does the room you have get good natural light? That may be all you need. These glow in the dark (GITD) Funko Pops can charge all day and stay lite all night, as long as it's near a bright light source. 
2. Shine a Smartphone or UV Flashlight on Them
Surprisingly enough your phone's light will do the trick. You can position the phone on the box pointing at the figure and it can charge the funko pop for you. Additionally, the funko pop only needs 5 minutes or more and it will have a lasting glow. 
Ray over at Ray's Geek World used a UV light to make his Backlight Funko Pops glow more prominently. Check it out below:
One UV flashlight user says:
I just bought a UV flashlight off of Amazon for about $9, and after holding it to my girlfriend's Leia pop for maybe 45 seconds, she glowed all night long. and it was beautiful. If you're trying to do many of them at once and have a glow in the dark section, definitely consider a UV bar. The flashlight is useful if you have them spread out and you want to look at them, purely aesthetic.
We love, love, love the idea of using a UV bar! 
The FAISHILAIN 2 Pack UV Blacklight Bar is reasonably cheap.
| Pros | Cons |
| --- | --- |
| Strong backlight (24w UV lights) | No remote control |
| 50,000 hours battery life | Can flicker |
| No wiring needed (Plug and play) | |
It will work wonders if you have multiple GITD Funko Pops. Just line them up in front of the bar for 45 seconds before bed, and you'll be good to go!
However, you might now be wondering, what makes a Glow in the Dark Pop Funko so special? Let's take a look!
Why Glow in the Dark Funko Pops Are Better Than Normal Funko Pops
There are several reasons one might consider GITD Funko Pops to be better than their less shiny counterpart. Of course, it all comes down to a matter of opinion — but a GITD Funko fan would argue:
They look better.
They are more valuable.
They spend more time designing them

.
While some of these reasons might be true, we think there's a place for a Pop Funko in your collections whether it shines or not. 
Our guide on How To Sell Funko Pops Online and Offline talks about the best methods to make your Funko Pop sell, no matter its material!
As for Glow in the Dark Funko Pops looking better — well, there are ways you can make your non-GITD Funko Pops glow, too.
But it's a secret, so don't tell anyone!
How to Make Non-GITD Funko Pops Glow
You can purchase some excellent custom LED displays for your Funko Pops, which work on both the non-GITD variant and even those GITD ones with a low shine.
Etsy is an excellent place for some custom LED displays! Let's take a look at some of the options. 
These are but a few of our picks in ways to make your Non-GITD Funko Pops glow but be sure to check out Etsy for more!
You can light up your Non-GITD Funko Pops with the 2 Pack UV Backlight Bar we discussed above!
If Etsy's not your cup of tea, we're going to talk about a more DIY method now.
Using an LED Strip to Create Your Lighted Shelf
On Amazon, you can buy a simple LED strip such as the Amazon Basics 288 Indoor Outdoor LED Warm White Strip Light, 18-Foot. It's relatively cheap but lights up magnificently. 
Once it's arrived, all you have to do is follow these easy instructions.
Find a shelf or cabinet suitable for displaying your Pops. 

Unpack your LED strip along the shelf, plugging it in. (Use double-sided tape to stick it in place)

Line your Pops up (

whether boxed or unboxed

)

Let them shine away!
Light Up Your Funko Collection By Picking The Best
Whether you're going for GITD or non-GITD, it's easy to light up your Pop Figures. 
Now, before we head on out, let's take a look at 10 Glow in the Dark Funko Pops!
| GITD Funko Pops | Glow Rating (1-5) | Additional Glow Details |
| --- | --- | --- |
| Funko The My Hero Academia Deku Cowl | 3.5 | 'X' mark on Deku's face glows most with lightning. Half body glow |
| Funko Pop! Avengers Endgame: I Am Iron Man | 4 | Heart and hand glows |
| Funko Pop! Animation Dragonball Vegeta Powering Up Exclusive | 4 | Blue hair glows symbolizing God Super Saiyan |
| Funko Pop! Marvel: Maximum Venom - Dr. Strange, Glow in The Dark, Amazon Exclusive | 3.5 | Middle of chest glows |
| Funko Pop Disney: Aladdin Live Action - Genie, Amazon Exclusive | 2 | Full body glows, light |
| Funko Marvel Iron Man Model 39 Pop Figure, AAA Anime Exclusive) | 3.5 | Eyes and heart glow |
| Funko Guardians of The Galaxy Thanos | 4 | Entire face and fists glow |
| POP! Funko Animation: Dragonball Super - Super Saiyan Kale, Exclusive | 5 | Entire body and hair glows |
| Funko Pop! Coco Pepita 6 Inch Exclusive | 4 | Face glows |
| Funko Pop! Marvel Captain America, Exclusive | 3.5 | Eyes and hand glow |
Add GITD Funko Pops to your collection as they'll increase in value over time.