The answer may seem obvious because it is,  vaulted pops or most funko pops increase in value over time.
Funko pops increase in value when demand exceeds supply, more specifically vaulted pops can increase significantly in price when signed by a famous/celebrity actor or voice character. Prices increases when these become one-of-a-kind. Chase or rare funko pops also increase in value, only when the fandom or market sees fit.
What are vaulted funko pops? They're pop vinyl's no longer available/produced from Funko the company.
When Funko vaults a figure (stop producing it), the price skyrockets. Stores stop stocking the vaulted pop, yet the market's demand continues to increase.
Here's an example of how demand vs. supply works!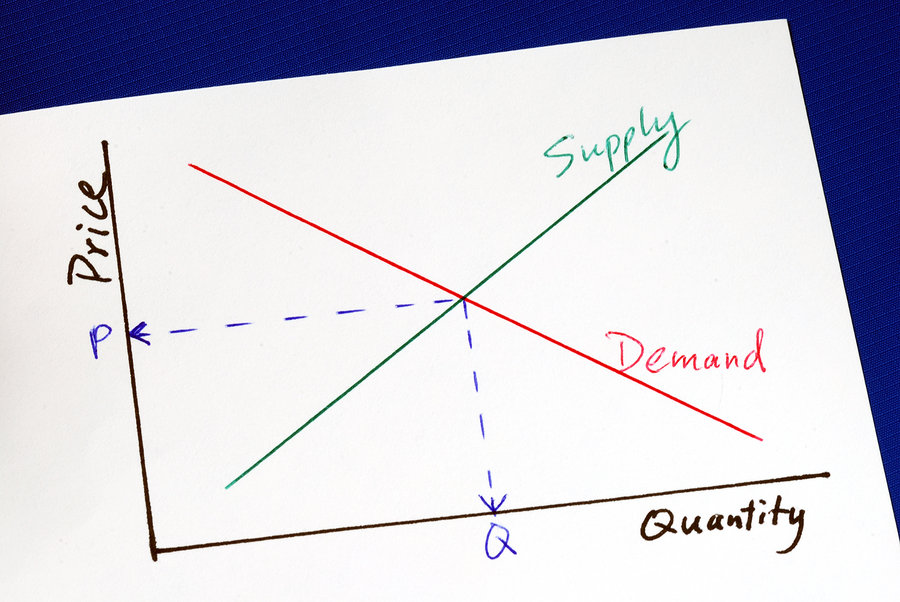 When supply is low, and demand is high, we see a high price. When supply is high and demand is low, we see a low price.  You'll find demand and prices increase, when a celebrity signs a vaulted pop. 
With that, one might wonder if Funko Pop figures are worth collecting. Celebrities don't hang around on every street corner, after all.
Whether you're an aspiring or an avid collector in the galaxy — it's a question everyone's asking.
Today, we're going to explore it further and provide you with a definitive answer.
Let's go!
Are funko pops or vaulted pops worth collecting? 
If you're planning on investing in a product, you must first consider the company behind that product. You don't want to collect figures that the community will forget about in a week. 
Which raises the question: Are Funko getting more sales than ever?
The short answer: They're not.
Not now, anyway. In Funko's second-quarter financial results for 2020, you'll see their net sales decreased by 49% to $98.1 million.
$98.1 million in sales is still impressive.
So, while Funko is on a downward trend of posting this, they're not in any position where they'll be dropping off the radar soon.
Just last month, Funko opened a new online store in Europe. With the recent market that brings, you'll be certain those sales will creep back up.
 Check out the increase in trends these past few months alone: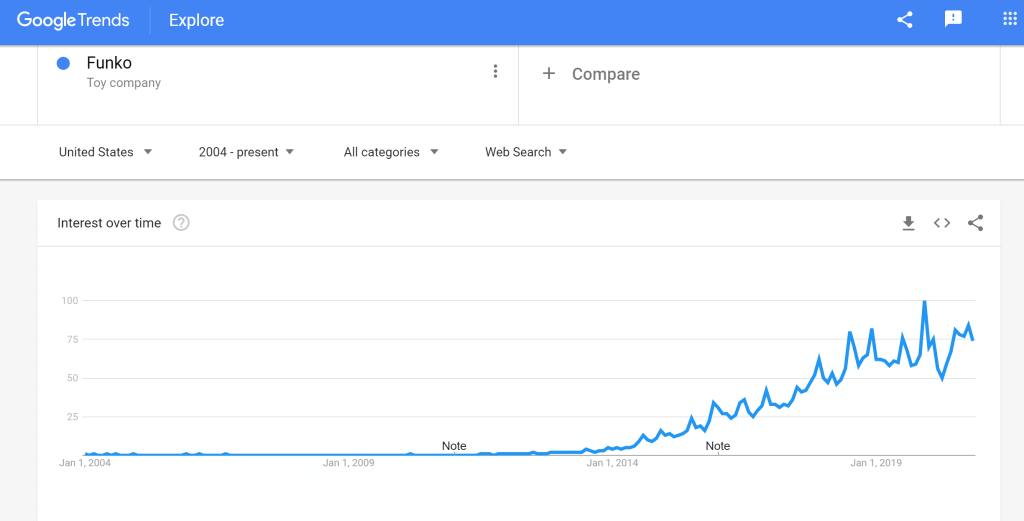 T
he Secret of Collecting long term; find signed pops and create a
Vaulted Funko Pops list
With Funko opening to new markets, now is the time to collect.
So what's the secret to collecting?  It's a simple one: collect the figures you like. It's even better if they are signed pops and vaulted pops. 
That may sound crazy, but hear us out. In collecting, you always face the risk of buying a product with little value. If this happens, having a figure you like will still give it some worth. You matter, so why not make collecting a challenge that will always end with a treat if it falls through?
It's giving yourself a no-risk guarantee.
Also, because you'll be hunting for figures you enjoy, you'll be more liable to purchase an affordable product.
That Darth Vader Funko is mighty cheap and might be attractive.
Who knows how much he'll be worth in five years. We can't predict the future, but we can expect it will look great on your shelf in the meantime!
There's A LOT of potentials for affordable collectibles to increase in value over time.
Let's talk  – Here's an example! 
Agents of S.H.I.E.L.D.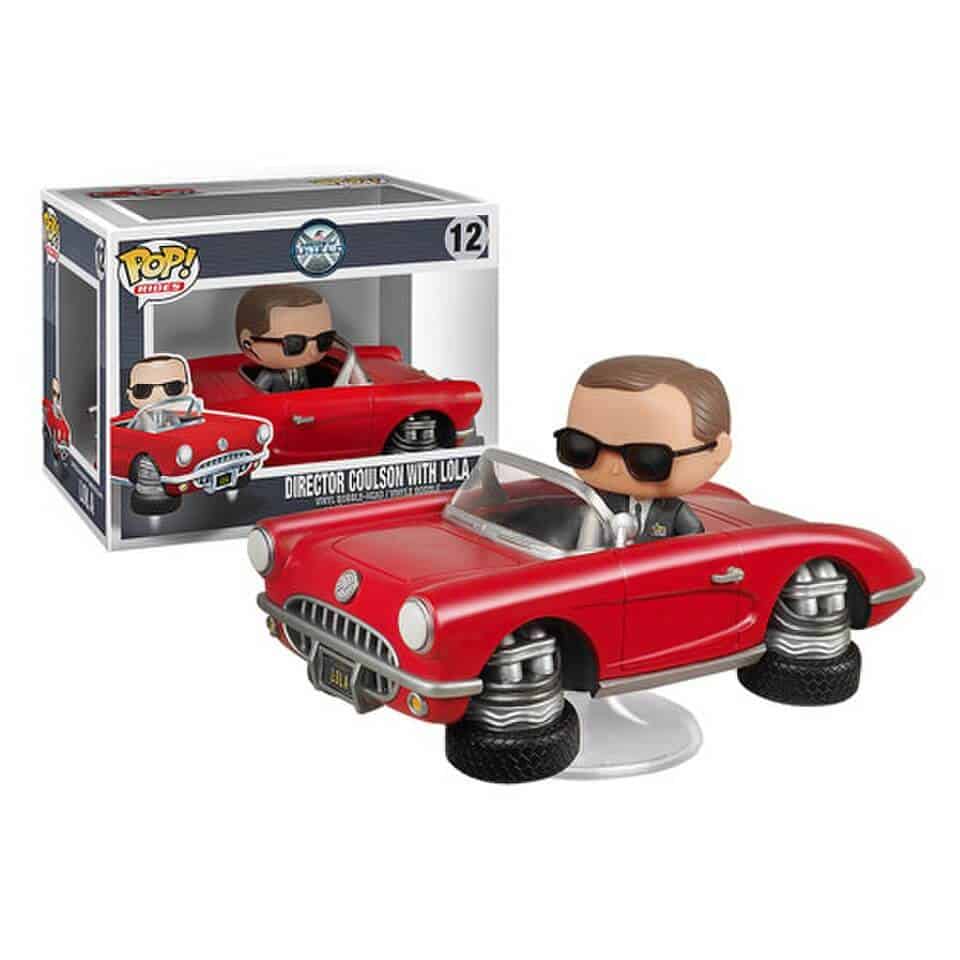 Funko Pop # 12 — Director Coulson with Lola retailed at $30-$40.
Today, you'll struggle to find it for less than $200.
If that isn't an outstanding example of an affordable collectible increasing in value, we don't know what is!
Tips for Collecting; Pre-order ahead of time, you may land vaulted pops in the future
Of course, not every Funko Pop increases in Price. Funko produces more popular figures in the thousands, and that means even if they're vaulted pops, you won't see an increase in value for years to come.
So other than picking figures you like, what more can you do?
Pre-order, Pre-order, Pre-order.
Monitor Funko's release calendar using a site like Pop in a Box and checking the Latest section.
When you pre-order a Funko, you're guaranteed to get it for the Price it's listed at the time of your order.
With that said, look for niche Funkos that are coming out soon. What ones do you think won't be popular in a year? Which do you believe Funko has to pay more to produce?
You can guarantee Clone Wars Darth Maul isn't going anywhere soon, but what about the upcoming Homer watching T.V.?
It'll be popular, sure, but will Funko keep producing it for years to come?
Our second tip, which is quite essential — is a straightforward one.
Take a break every once in a while.
Don't fall into the trap of obsessing over collecting and spending tons and tons on Funkos that may never see a return. Give your bank account a break every so often and give your Funko's a chance to rise in value.
Why?
Because if you don't, you risk burning yourself out, and by doing so — there will be less chance of making riches from running a Funko reselling business.
Everyone experiences an incline in Funko buying, and it's okay. But don't drown in it!
Here's an excellent way to buy figures with high increase potential without spending tons:
Buy Exclusives.
We have an entire article on this year's beat virtual con exclusives. Buying exclusives is a massive, massive way to get quick returns.
If you attend conventions, you can even get those exclusives signed if a relevant guest is present, and that will instantly skyrocket the cost!
Let's look at some examples of signed Pops:
signed funko pops list worth investing in
While these aren't vaulted pops, they still show a huge increase in value once signed. You can find signed pops on sites like eBay and Mercari. Here are 5 uncommon ways funko pop collectors sell funko pops and you'll likely find signed pops through these methods as well.
#518 — Funko Pop Movies: James Bond-Sean Connery Collectible Figure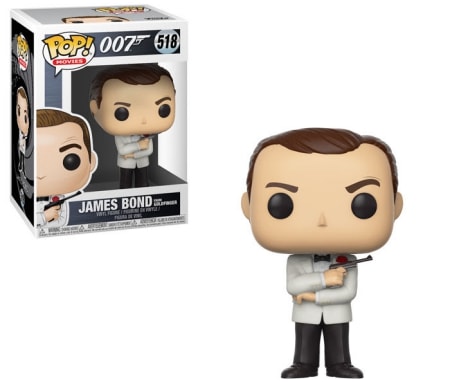 Retail Price: $10.00-$15.00
Current Price (November 2020): $30.00
Signed Price: $218.29
Did you know? Twelve actors across 26 action-packed movies played James Bond! As a 00 agent, he has a license to kill — and he doesn't hesitate to use it!
Seeing the late Sean Connery immortalized in Pop form is a great honor. And though this is one figure you, unfortunately, won't be able to get signed today, if you already have one in your collection — you can be sure it'll fetch a high price. 
#235 — Star Wars — The Last Jedi — Vice Admiral Holdo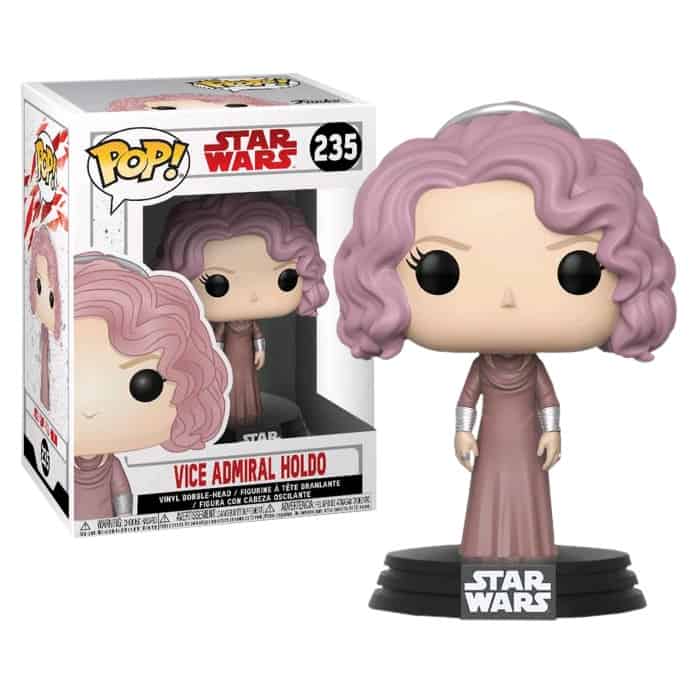 Retail Price: $10.00-$15.00
Current Price (November 2020): $10.00-$15.00
Signed Price: $125.00
Did you know? Vice Admiral Holdo's first appearance in Star Wars canon wasn't in The Last Jedi. Three months before T.L.J.'s release, readers of the Claudia Gray novel Leia, Princess of Alderaan, were introduced to Vice Admiral Holdo and the close friendship she shared with Leia. 
This Pop Figure is like marmite — some people love it, and others hate it. It still fetches a fair price if you can get it signed. 
Keep your eye out for Laura Dern at conventions! 
#59 — Metallica — Kirk HammetRetail Price:
$20.00
Current Price (November 2020): $46.99
Signed Price: $140.00
Did you know? Metallica's lead guitarist, Kirk Hammet, is a collector of vintage toys! With that, we're sure he is an expert in reselling and knows the value toys gain over time. 
We wonder if he signs his own Funko Pops before sticking them on eBay. If he does, he fetches himself an excellent $140.00 pop!
#451 — Avengers Endgame Hulk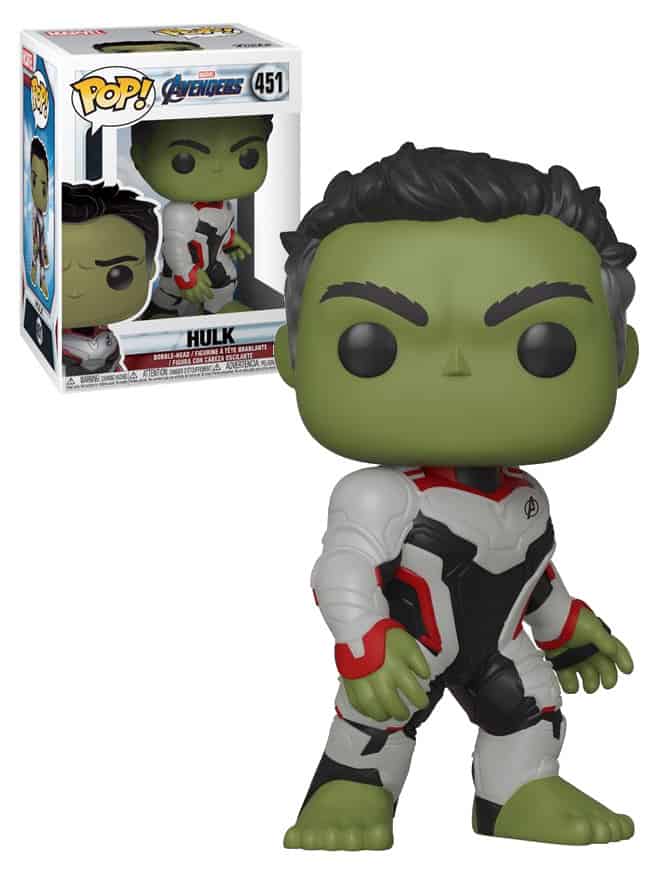 Retail Price: $10.00-$15.00
Current Price (November 2020): $38.99
Signed Price: $165.00
Did you know? In the first issue of Marvel comics featuring the Hulk — Bruce Banner's green monster was, in fact, grey. Though Marvel lore has long since explained this issue away in-universe, the actual reason was Stan Lee's original vision of the rage machine, which soon changed into the familiar form we recognize.
Marvel is insanely popular, and while you'll always see different productions of the Hulk on shelves for years to come, a signed one — whether by Edward Norton of Mark Ruffalo — will always be a worthwhile investment.
#473 — Spider-Man: Far from Home — Mysterio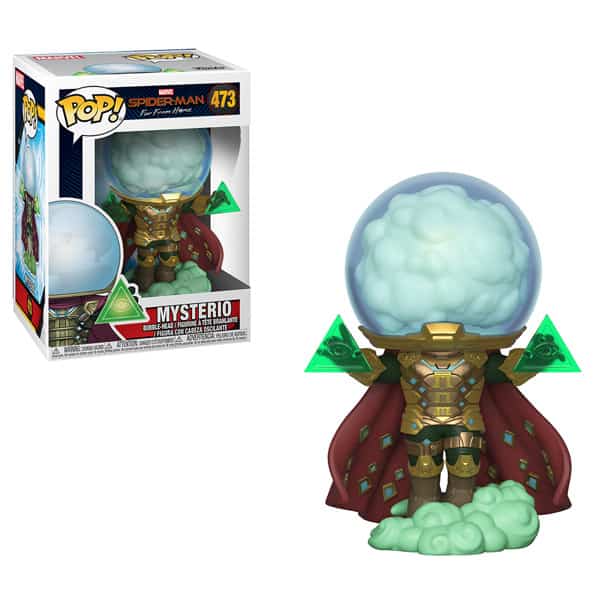 Retail Price: $10.00-$15.00
Current Price (November 2020): $32.98
Signed Price: $179.49
Did you know? Mysterio isn't the evil overlord we've come to expect in comic universes. He is little more than a failed actor with an expensive suit. Though he remains a massive threat to Spider-Man. 
With Far from Home being Mysterio's first MCU appearance, it's quickly apparent why he is such a threat. 
As of writing this, you can still pick up a Mysterio Pop reasonably cheap. They fetch an excellent signed price, so if you can grab Jack Gyllenhaal at a convention — we highly recommend it! 
#458 — Avengers Endgame — War Machine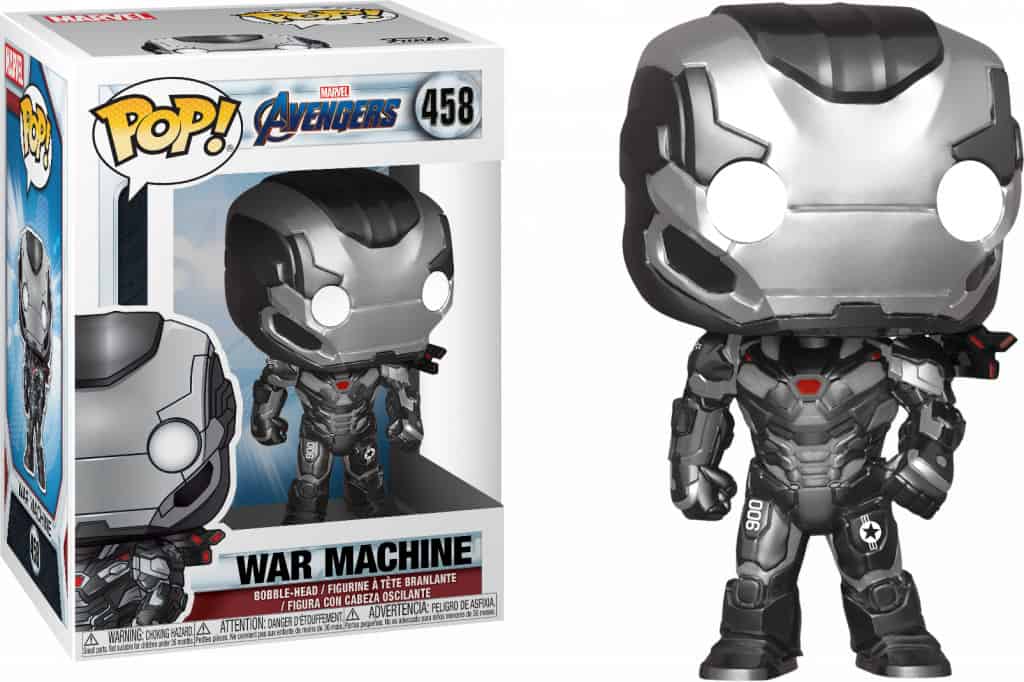 Retail Price: $10.00-$15.00
Current Price (November 2020): $10.00-$15.00
Signed Price: $107.50
Did you know?
War Machine's mysterious absence in 2012's original Avengers film becomes explained, thanks to the comics. 
Rhodey was away — on another mission deep in the heart of Asia! 
War Machine is a popular character played by two actors in the MCU. Though it's Don Cheadle, everyone remembers. While a signed Pop won't earn you as much as Mysterio or the Hulk, you can still grab War Machine at a retail price; so it more than makes up for it. 
#32 — Oilers — Wayne Gretzky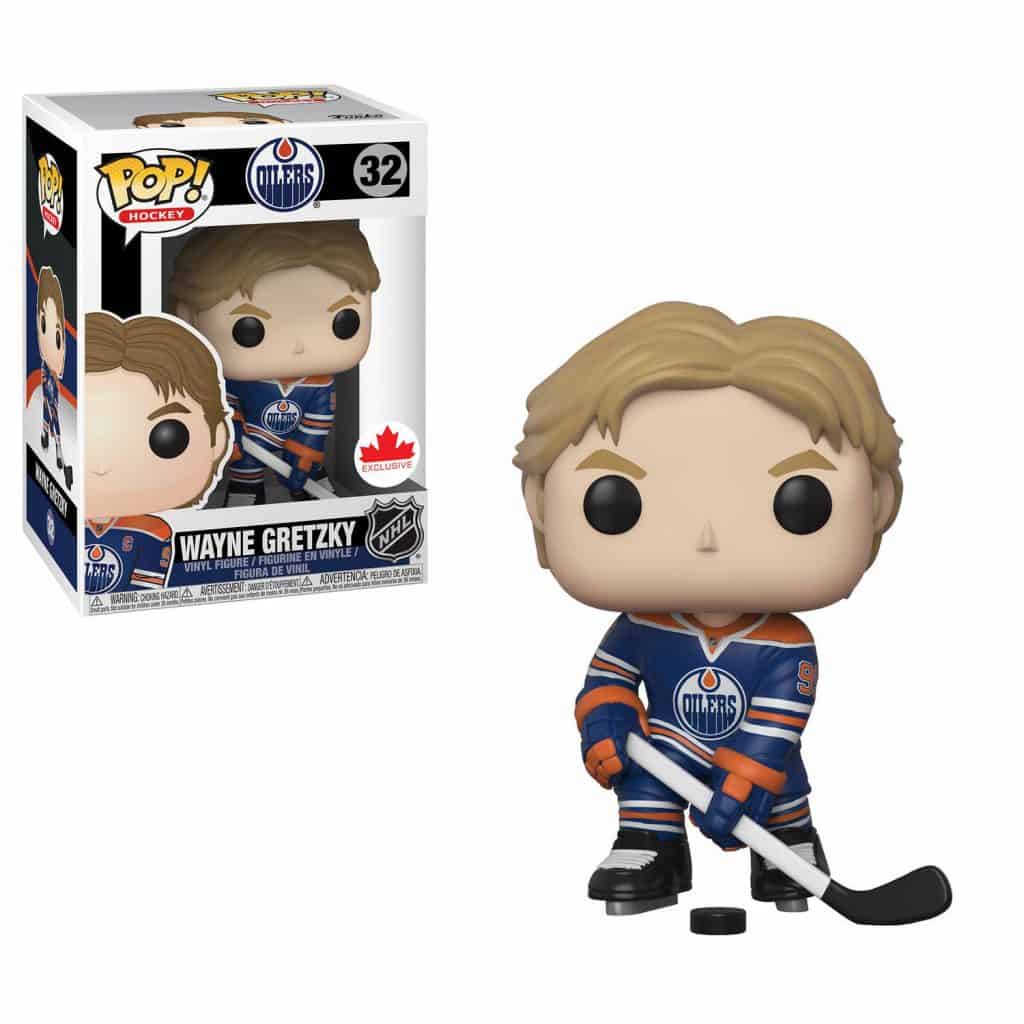 Retail Price: $10-15.00
Current Price (November 2020): $10.00-$15.00
Signed Price: $177.50
Did you know? An incredible sportsman, Wayne Gretzky is the only N.H.L. player to score over 200 points in one season! 
Incredible. It's one of the more niche Pop Funko's. However, as of writing this, it's still available at retail Price! Grab it today because it's one that's likely to vault in the coming years.
#112 — Harry Potter with Invisibility Cloak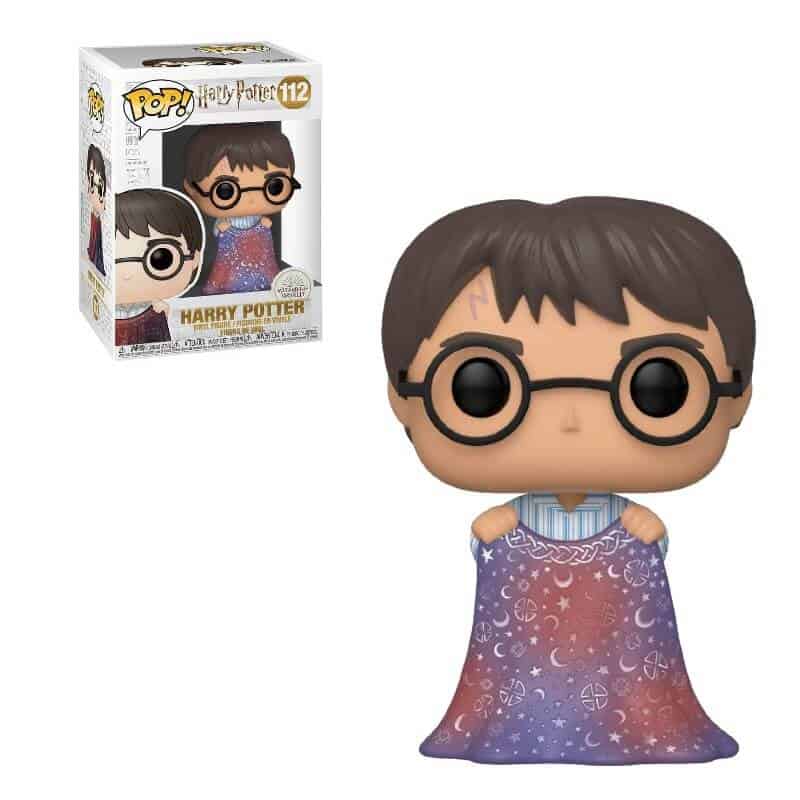 Retail Price: $20.00
Current Price (November 2020): $20.00
Signed Price: $151.00
Did you know? Harry Potter's invisibility cloak is one of the three Deathly Hallows, dating back to medieval times. It was inherited by Harry after being owned by his father, James Potter, and became a vital tool in the fight against Lord Voldermort.
Everyone has heard of Harry Potter, and few regard the film with anything less than love. That's why we know this figure will always be popular. Keep your eye out for Daniel Radcliffe at conventions, and be ready to earn an excellent price for this Harry Potter Vaulted Pop!
Avengers Age of Ultron Iron Man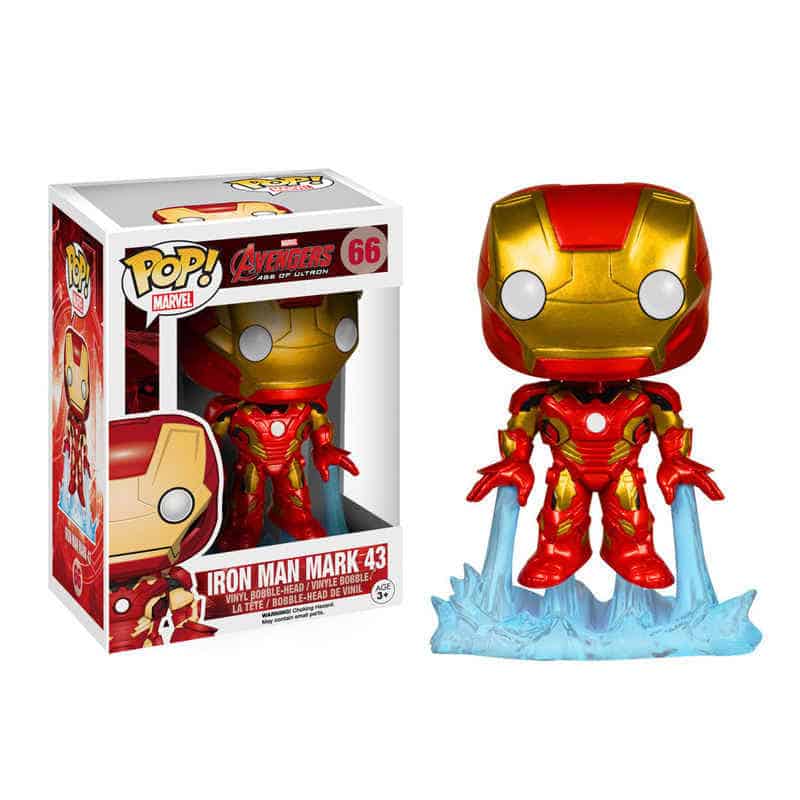 Retail Price: $10.00-$15.00
Current Price (November 2020): $38.95
Signed Price: $155.00
Did you know? Tony Stark — or who we know as Iron Man — was, in fact, based on Howard Hughes. A real-life business magnate and one of Flying Magazine's heroes of aviation.
Imagine leaving the legacy of having one of the most famous characters of all time based on you! We can't think of a more incredible honor! And with Iron Man Funko's still being easy to get hold of, there's a high turn-around potential with these figures. 
While Robert Downey Jr. isn't a regular convention attendee, it's one to keep an eye on! If you get lucky, you can score a pretty sum for your Pop Funko figure!
That's it for our examples! We hope you can see how worthwhile it is to get your Funko signed at conventions. It makes the Funko Pops worth skyrocket!
signed Vaulted pops are gold in the toy community
So are Funko Pops worth collecting? They are, and if you can get them signed — they're even more worthwhile!
Overall, three things show us how much Funko Pops are worth:
They look great on your shelf

They increase in value over time.

If you can get them signed, then you profit instantly.
Remember: If you know a guest will be at a convention, bring your Funko Pop along!
Check out the line-up for conventions like London Film and Comic-Con, or look up your favorite actors on Roster Con.
Plan in advance! You can even buy Pops online cheap with the intent of taking them to get them signed.
Pop figures are always in and out of production. Some exclusives are limited, while others stay on the shelves for years. 
No matter, keep your eye on the T.V. shows and movies that are popular, the characters that are most well known, and those that are liable to disappear from shelves too. A great example are vaulted anime funko pops, which also increase in value quickly. 
Once more, only collect what you like. Collecting is a fun venture, and profiting is a bonus. The best collector doesn't worry if they sell or not, because either way:
The vaulted pops looks excellent on their shelves. If your interested in learning more on why funko pops are so popular, we share some details about the history of funko across our funko blog.