Funko pop conventions are prevalent among collectors, and getting your hands on the exclusive funko pops released during that time makes the experience all so memorable.
With Comic-Con canceled worldwide, it's easy to think Funko Pop Figures are falling from the market. They're not!
Funko Pop figures are still as popular as ever!
With the rise of virtual online conventions in place of real in-person ones, you can now pick up exclusive figures from the comfort of your own home and have them shipped right to your front door.
Here's a quick list of the most talked-about funko virtual cons in 2020.
San Diego Comic-Con (SDDC) 2020
New York Comic-Con (NYCC) 2020
Galaxy Con 2020
Wonder Con 2020
But hang on — if you can get exclusive Funko Pops figures online, doesn't that mean there's lots more to choose from this year?
It does!
But don't let that overwhelm you — we're here to help!
Best Funko Pops for Virtual Convention Goers
Here's a list of funko convention exclusives you should invest in before the end of 2020!
102 – SDCC – Toucan
581- Pokémon – Mewtwo Flocked
100 – Jack Box (in disguise)
120 – Harry Potter (World Cup)
827 – Dragon Ball Super — Super Saiyan God Goku
965 – Back to the Future — Marty Checking Watch
656 SDCC – Iron Man Stan Lee Cameo
1015 – Dwight Schrute (Recyclops with Helmet)
39 – Hello Kitty Kaiju Robot
10 – Ron Burgundy (Jazz Flute)
Which funko convention exclusive should you consider first?  – Let's take a closer look!
102 – SDCC – Toucan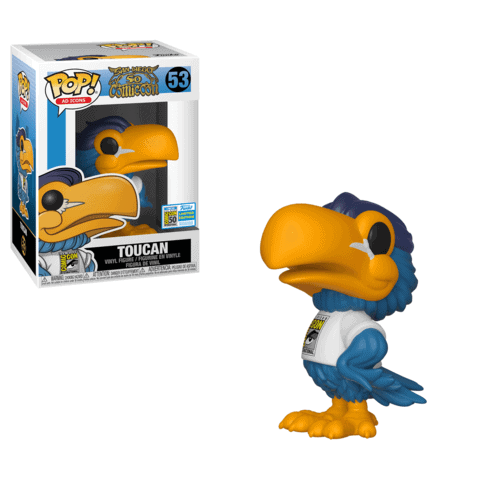 Our first Pop Funko is the official mascot of San Diego Comic Con's blog: Toucan.
Drawn by Rick Geary way back in the early 1980s, Toucan is a memorable figure and a massive part of San Diego Comic Con's 40-year-history.
While Toucan may not be from a popular Television Show or Film, what better exclusive is there than one based on the world's biggest convention?
581- Pokémon – Mewtwo Flocked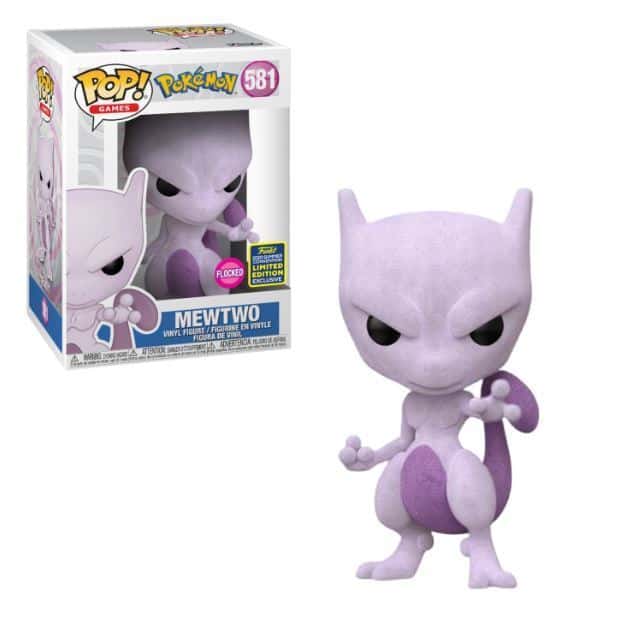 "I see now that the circumstances of one's birth are irrelevant. It is what you do with the gift of life that determines who you are."
The first villainous Pokémon!
Giovanni and Team Rocket created Mewtwo as a weapon, but instead of serving their evil plan, Mewtwo escapes, questioning his existence with revenge on his mind.
Everyone remembers that scene at the end of the first Pokémon film when Ash jumps in front of Mewtwo's attack, and the whole cinema breaks down in tears!
From Funko's 2020 Summer Convention, we had to pick this one for our list!
Not only is it the first time we've seen a flocked Mewtwo, but it's also one of the best flocked Funko Pops on the market!
100 – Jack Box (in disguise)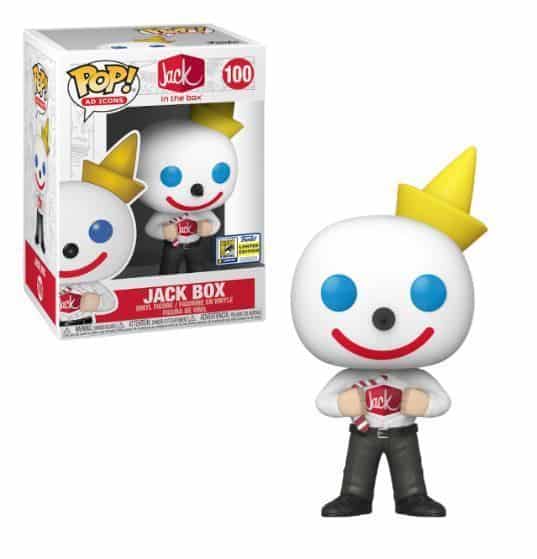 Another mascot who first appeared in the early nineties and most West Coast Americans will recognize this character from Jack in the Box — a popular fast-food restaurant.
If you don't, you'll most definitely recognize the many television commercials Jack Box has appeared in for a short moment!
If you didn't make virtual San Diego, this figure is a rare find, but we had to include it on our list. Why? Not only is it the first time we've seen a Funko Pop based on Jack in the Box, but also — look at that Superman pose! We loved the DC influence, and we know you will, too!
120 – Harry Potter (World Cup)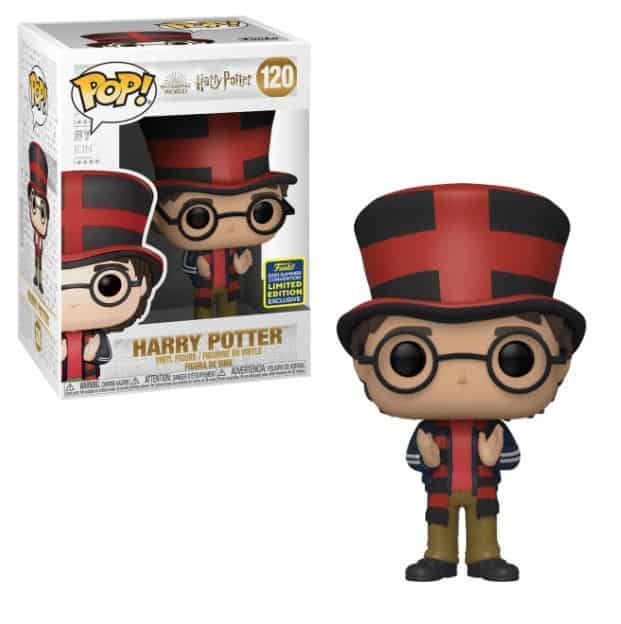 "Time will not slow down when something unpleasant lies ahead."
We all know Harry Potter. The boy who lived from number 4 Privet Drive.
Quidditch's keen lover and a very apt player — only ever having lost two games in his time. He never played the World Cup, but he attended the event in Argentina, where the Death Eaters were waiting to attack!
Speaking of Quidditch, remember when Harry stands on his broom to catch the snitch? Inspirational stuff. A great limited edition from Funko's 2020 summer convention that's worth picking up.
827 – Dragon Ball Super — Super Saiyan God Goku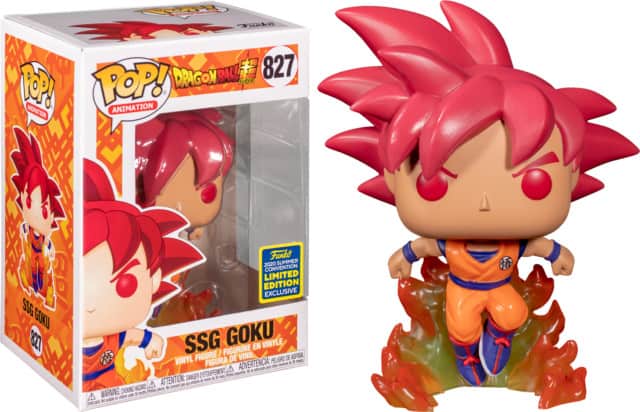 "I'm Goku, a Saiyan who was raised on Earth… or so they tell me."
Another 2020 Summer Convention exclusive — this time for GameStop.
One of the most famous and most robust faces in anime, Goku is a Saiyan from Vegeta.
Tasked with destroying Earth as a child, he instead bonds with its inhabitants and becomes one of the marvelous protectors of all time.
There are too many memorable Goku scenes for us to mention! So, we'll say one that keeps coming up, and that's when he gets a bowl of noodles in front of him!
Have you ever met anyone that eats quite the way (and amount) that Goku does?
It's not the first Goku Pop Funko design, but we have seen none yet like this one. He looks powerful — with fire bursting out behind him; he is ready to take action.
Just a glance at this Funko Pop, and you get the impression he is soaring through the sky. He should fly into your collection next since it's such an excellent funko pop!
965 – Back to the Future — Marty Checking Watch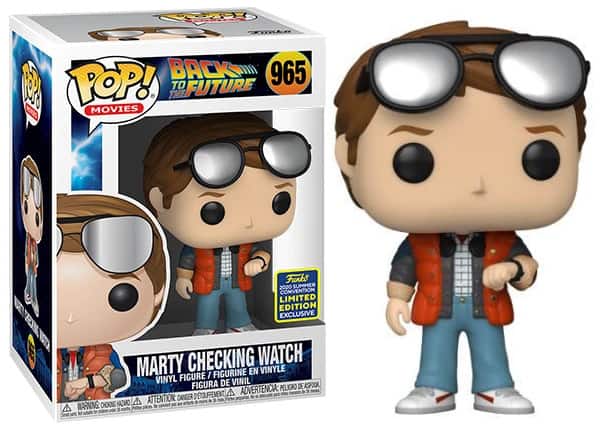 "Wait A Minute, Doc. Are You Telling Me You Built A Time Machine Out of A DeLorean?"
Many people think Marty was the first to travel through time, and while he was the first human, don't forget Doc Brown's dog beat him to it!
In his travels, Marty adopted multiple memorable aliases, such as Calvin Klein and Clint Eastwood.
When we think of Marty McFly, we always remember that scene where he played the Fish Under the Sea Dance and rocked out on the guitar so much that it left the audience in silence!
And remember, go easy on him when he sets fire to the rug!
We had to pick this Funko Pop for our list because the excellent movie trilogy is about time travel, yet we've not yet seen a figure of Marty checking his watch until now!
We didn't realize how much we needed this Funko until we saw it — it's a brilliant design with the entire concept of the film hidden within it.
656 SDCC – Iron Man Stan Lee Cameo
"Excelsior!"
The late legend himself! Born in 1922, Stan Lee spent two decades as the primary creative for Marvel Comics.
His journey is inspirational, and in fact, you can read by checking out Amazing, Fantastic Incredible: A Marvelous Memoir!
Every scene we see of Stan Lee is memorable. His cameos are excellent and always earn a cheer from a cinema crowd!
We had to pick this exclusive for two crucial reasons.
The first: it's Stan Lee!
The second: He's actually in cameo form!
While this isn't the first time we've seen Stan Lee as a Funko Pop cameo — we loved how elegant and dapper he looks here. Another excellent Funko Pop figure that will look great at the forefront of your collection.
1015 – Dwight Schrute (Recyclops with Helmet)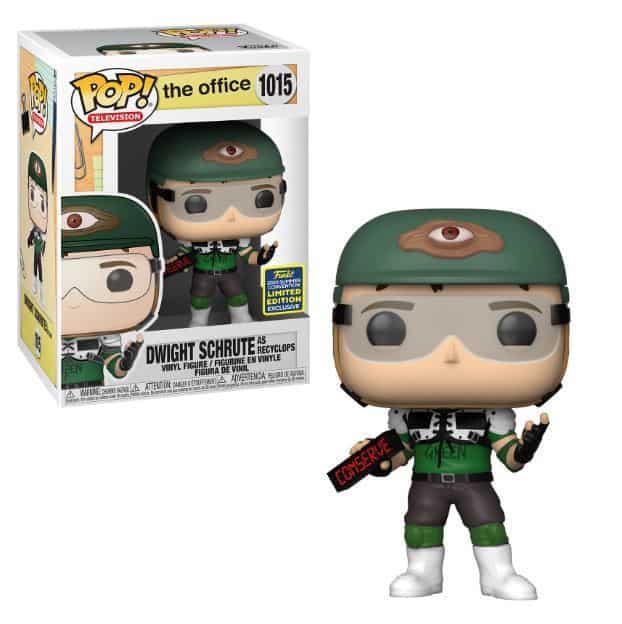 "Would I ever leave this company? Look, I'm all about loyalty. In fact, I feel like part of what I'm being paid for here is my loyalty."
We had to include this memorable face from 'The Office,' Dwight; he's among the highest-ranked sales agents at Dunder Mifflin Paper Company.
Dwight has a keen interest in Karate, Battlestar Galactica, and the art of survival!
Recyclops is one of Dwight's most memorable scenes, where we see him taking up many costumes and fighting a war against recycling from his very office! It's wild!
We loved watching him going off the rails around the other employees while they stared dumbfounded.
Seeing such magnificent scenes immortalized in Funko form is welcome, and thus, Dwight earned a place on this list! Grab this exclusive Funko Pop while you can, and remember, Recyclops will have his revenge on Earth Day.
39 – Hello Kitty Kaiju Robot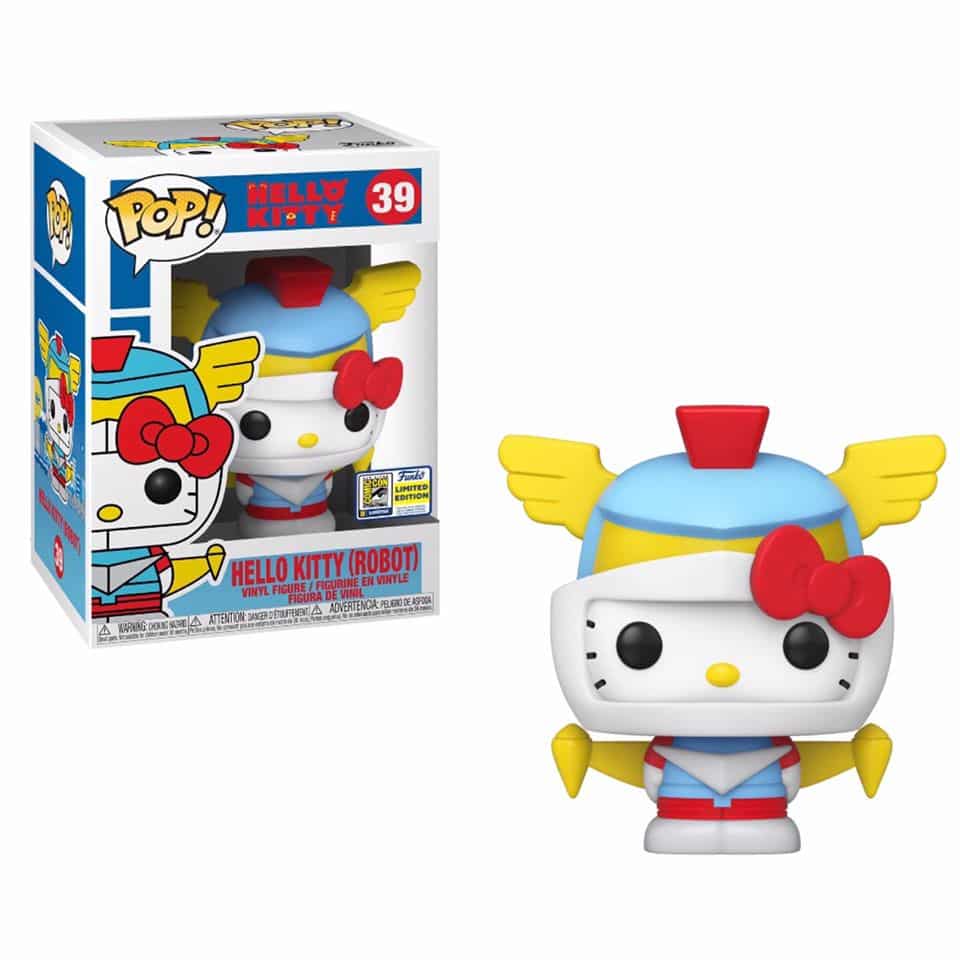 Born on November 1st, Kitty White is one of the most recognizable cartoon drawings in the world.
Did you know she even has her pet, Charmmy Kitty?
This Funko Pop didn't just make our top 10 list; it also found a place in our hearts.
Another summer exclusive sees Kitty White dressed as a robot — and we can only imagine why!
A perfect summer gift that's suitable for Halloween and all year round, too. Don't miss this exclusive!
10 – Ron Burgundy (Jazz Flute)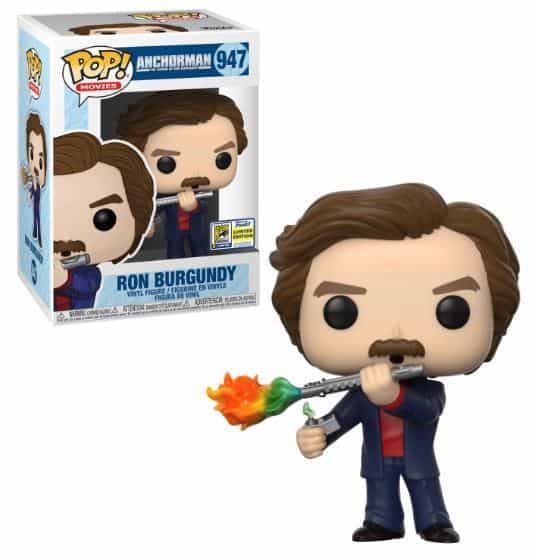 "I look good. I mean, really good. Hey, everyone! Come and see how good I look!"
Ron Burgundy. The legend himself, and the principal character of two hilarious films!
Here's an interesting fact about him: his character is of real-life journalist Mort Crim!
We bet you didn't know that!
We love this SDCC exclusive Funko Pop. Not only does it look great, but it also shows Ron Burgundy is one of his best and funniest scenes.
What starts as a simple music gig goes wild and sees Ron Burgundy playing worldwide — from atop tables to inside toilet cubicles! Pick up this exclusive while you can, and it'll amaze you as your friends and family burst out into laughter at this instantly recognizable moment.
That's it for our top picks, but don't go anywhere yet!
Look at our other recommendations for Virtual Funko Pop Figures!
More virtual con funko convention exclusives worth investing in!
Fortnite – 602 Rippley
Heroes – 344 Black Lightning
Anchorman – 946 Ron with Baxter
Anchorman – 950 Brick Tamland
Scott Pilgrim – 944 Wallace Well
Heroes – 342 Mr. Freeze
Pokémon – 580 Vulpix Flocked
Marvel – 490 Nightcrawler (X-Men)
Heroes – 346 Cyborg Superman
My Hero Academia – 803 Katsuki Bakugo
Anchorman – 948 Ron Burgundy with Cup
Anchorman – 949 Brian Fantana Scented
Marvel Zombies – 665 Zombie the Thing
TMNT – 1019 Michelangelo with Surfboard
Sonic the Hedgehog – Super Tails & Super Silver
The majority of these funko convention exclusives listed above continue to increase in value.
If you have some money to spare and want the best 50-dollar Funko Pop figures, check out: How to Pick the Best Funko Pop Gifts for Collectors. Or you could consider looking at these 10 most expensive funko pops out of curiosity!
If you'd like to see more unboxing and reviews of the funko convention exclusives then view a friend in the funko community @Pop!DatBox
New York Comic-Con (NYCC) 2020Review – Unboxing funko convention exclusives in mint condition
San Diego Comic-Con (SDDC) 2020 Review – Unboxing funko convention exclusives in mint condition
Finally, for more Funko Pop Figure recommendations, be sure to check out our other articles, bookmark our page, and subscribe via email for bi-weekly inspiration!