The holiday season is approaching fast, and when buying for a loved one, friend, or family member, what better gift is there than a Funko Pop? We understand it can be difficult, and so today we're looking at how to pick the best Funko Pop Gifts for collectors
For some, shopping for a new figure is a simple case of going down to the local store and choosing a toy. Others, however, may have a more challenging time. Your partner might be a passionate collector, for example, and already own most of what you see on the shelf. In these situations, what do you buy them?
WHY THE BEST fUNKO POP GIFT ARE EXCLUSIVES, Chases or based on someone's interest
Here are the top 10 best Funko Pop gift ideas for the holidays!
Exclusive Funko Pops have a special way of warming a collector's heart! And the point of giving a good gift is to make others feel important and warm inside, right?
However, before we can find the perfect exclusive Funko Pop for your collector. We first need to identify the collector's interest. If you're not sure, you can ask one of their closest friends. Maybe they'll know if they're in the market for something in particular! You could also talk to the collector (without giving away you're planning to go on holiday shopping, of course).
Funko Pop Gift Ideas For Non-Collectors
Every collector likes specific themes; you just have to find out what theme they like best and get a funko pop related to it. Here are a few funko pop gift ideas to give you a head start:
Horror Funko Pops:

 Do they like being scared or enjoy scary things? Find a horror pop related to their favorite scary movies like IT or Franklin Stein. 

Sports Funko Pops:

 Do they watch a lot of football or hockey, maybe baseball? Find a sports pop related to their favorite sports team or player. 

Television Series Funko Pops:

 Do they enjoy Game of Thrones or other long action-filled tv series on Netflix or HBO? Find a television show they are addicted to watching and get them a funko. 
Once you've done your research, follow these tips to buy a gift they won't forget!
When you go to your local store, you do not see every Funko Pop on the market! Sometimes, Funko sells exclusive figures made for specific stores, conventions, and events. You can recognize these by looking for exclusive stickers on the packaging. These limited run figures can be tough to get a hold of, but they will make the best funko pop gifts for any collector!
Funko.com also offers the ability to filter through popular funko pop options as gift guides. For example, the anime gift guide includes Naruto, Black Clover, Bleach etc. For more information on mystery boxes or gift guides, join our newsletter. 

ELEVEN – STRANGER THINGS POP! Hot Topic Exclusive.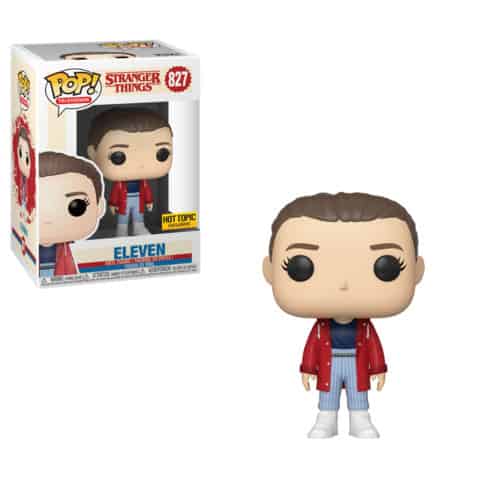 "Friend's don't lie."
The quiet girl found in the woods, surrounded with mystery. She has strange psychokinetic abilities that leave us all on the edge of the seat. Nobody can forget that fantastic scene where she breaks out of Brenner's lab!
As of writing this, Hot Topic sold out of the figure. But keep your eye for new stock toward the holidays — or check out eBay! I found plenty available there.
JON SNOW, BLOODY – GAME OF THRONES POP! Hot Topic Exclusive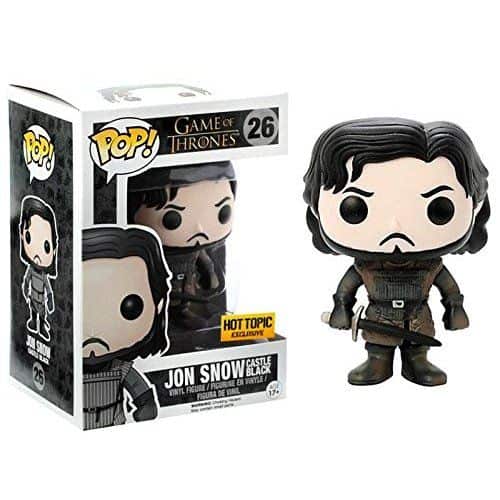 "Sometimes, there is no happy choice, only one less grievous than the others."
The bastard of House Stark takes the black and works his way up to Lord Commander of the Night's Watch. His chemistry with Ygritte in Season 3 is some of his finest moments. Everyone knows the phrase, "You Know Nothing Jon Snow."
Pops are continuously released. Why not look at some upcoming ones that you can pre-order and grab for a collector as soon as they come out?
JIM HALBERT – THE OFFICE POP!

CHASE (September 2020)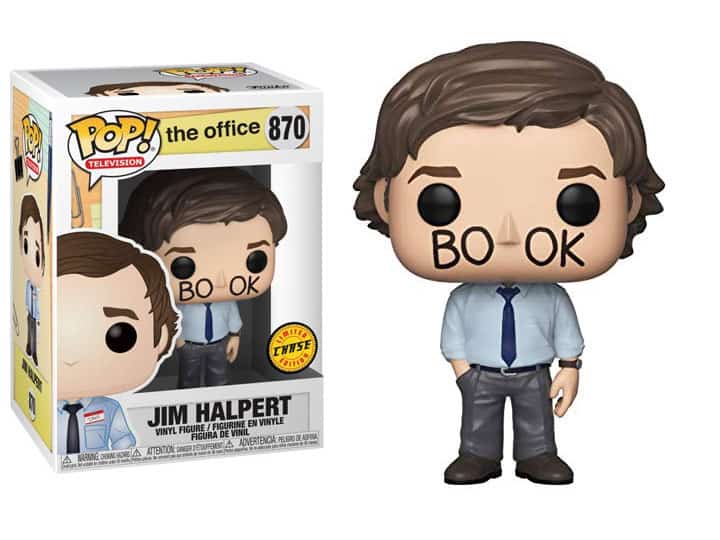 "Everything I have I owe to this job…this stupid, wonderful, boring, amazing job."
Born on October 1st, 1978, and based on Tim Canterbury from the U.K.'s Office, Jim Hapert is a fan favorite! His relationship with Pam Beesly is a matter of constant office speculation – which we find adorable!
Nothing beats the heartfelt moment in season 9 when he gives her a DVD full of their memories!
OBI-WAN KENOBI – STAR WARS THE CLONE WARS POP! (October 2020)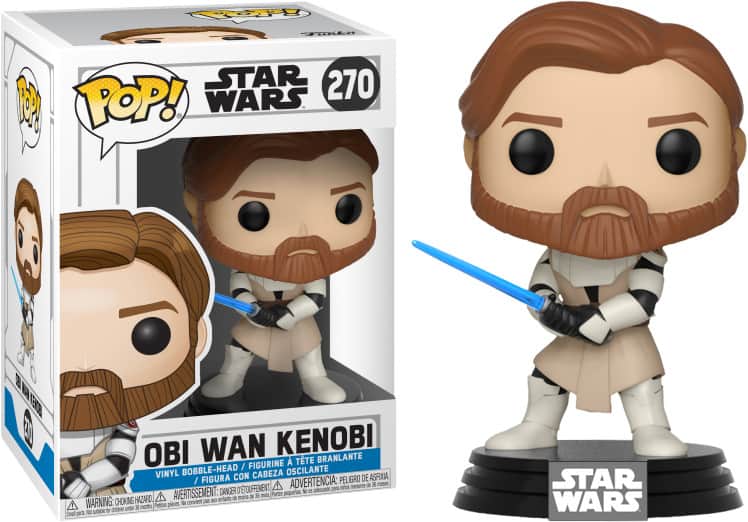 "A great leap forward often requires first taking two steps back."
Anakin's Jedi master was hailing from the planet Stewjon, who trained Luke Skywalker and became cemented as one of the most iconic characters in history. His time in the Clone Wars T.V. show isn't as renowned as the films, but contains some of his best scenes!
Obi-Wan is definitely at the top of the list for one of the best Funko Pop gifts to give to a collector.
I will never forget that brilliant story arc with Obi-Wan on Mandalore. His relationship with Satine is one highlight of the entire series.
DEKU – MY HERO ACADEMIA POP! (September 2020)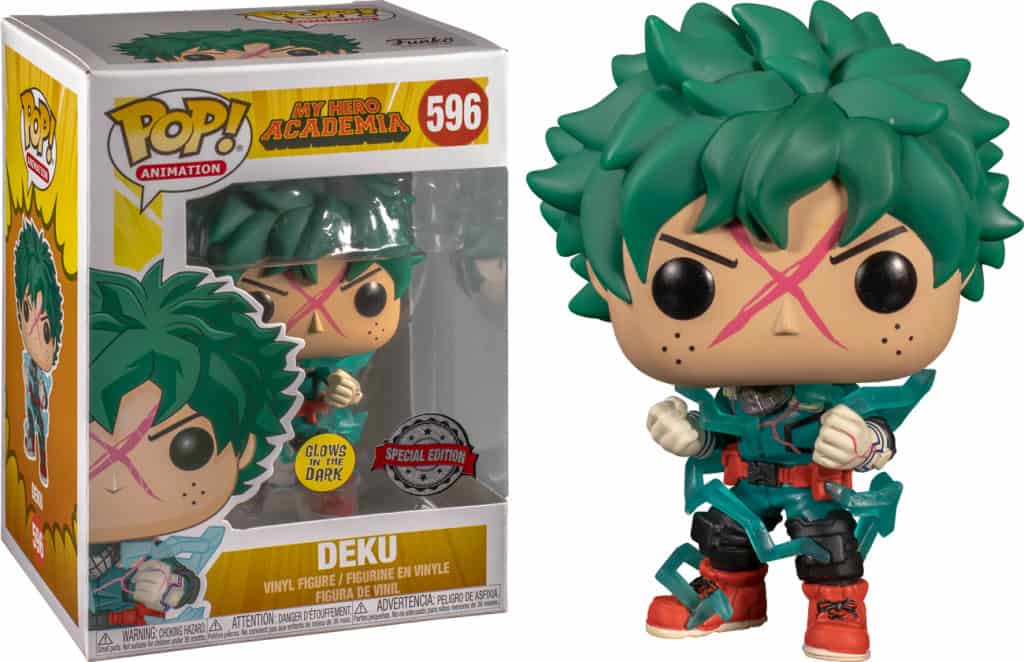 "I know I'm hurt, but if I can still move at all. Then I can't just sit still. I have to reach out and do something."
Also known as Izuku Midoriya. He is a timid boy with a vast knowledge of pro heroes' skills and tactics. After ten months of training, he inherits the One For All quirk. A powerful ability that allows the user to stockpile an incredible amount of power.
The moment he used One For All for the first time has got to go down in history!
EVEE – POKEMON POP! (October 2020)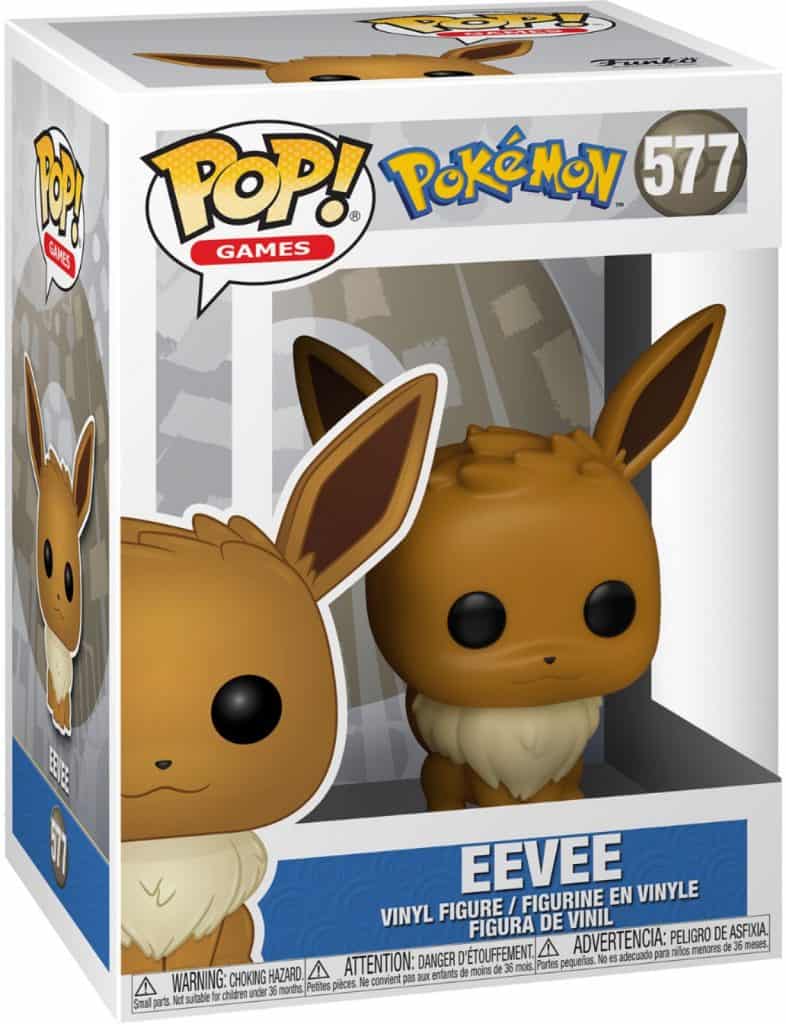 The adorable, standard type, Pokémon with the most evolutions in the entire series! Evee is the only Pokémon who evolves into different kinds using evolution stones! An adorable fan favorite.
Who remembers that cute when Evee nervously approached a group of Pokemon trainers for a petting? Lovable!
HOLIDAY SANTA JOKER – DC COMICS POP! (December 2020)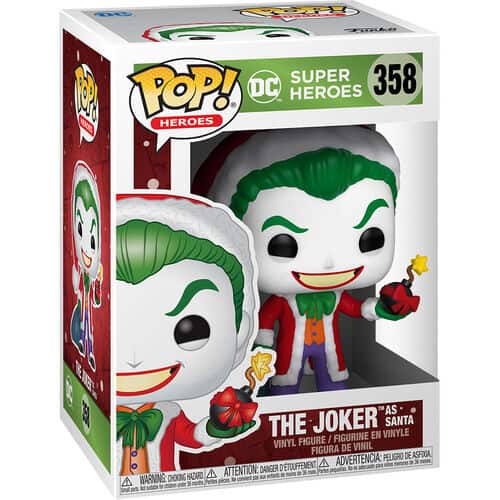 "Haven't you ever heard of the healing power of laughter?"
Bill Finger, Bob Kane, and Jerry Robinson's supervillain that everyone has heard of before. The Joker is a criminal mastermind, always aggravating Batman and Gotham City. Various actors across many D.C. films portray one of the few villains with no superhuman abilities!
As the Joker, Heath Ledger, walking away from the exploding hospital, always sends chills down my spine.
AMERICA WITH BROKEN SHIELD – MARVEL AVENGERS END GAME POP! (October 2020)

"I can do this all day."
Steve Rogers. Rejected multiple times from enlisting into World War II due to his frailness, the young boy met Abraham Erskine and became the guinea pig for his super serum. Then on, he becomes America's most inspirational icon and a vital member of the Avengers Initiative.
His fight with Bucky Barnes on the S.H.I.E.L.D. Helicarrier is a moment of cinematic history!
JACK TORRANCE – THE SHINING POP! (October 2020)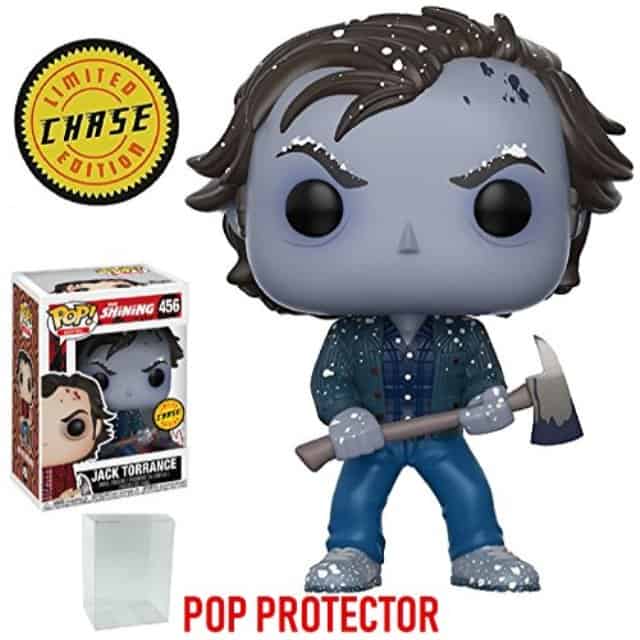 "Here's Johnny!"
A loving father was driven insane by evil spirits! In an instant, he turns on his family with the sole desire to see them all dead. He was portrayed brilliantly by Jack Nicholson in the 1980 film adaption of The Shining.
There's no scene more tense and horrifying than the one where Jack smashes down the bathroom door, with his wife screaming on the other side.
PENNYWISE WITH BOAT – IT POP (September 2020)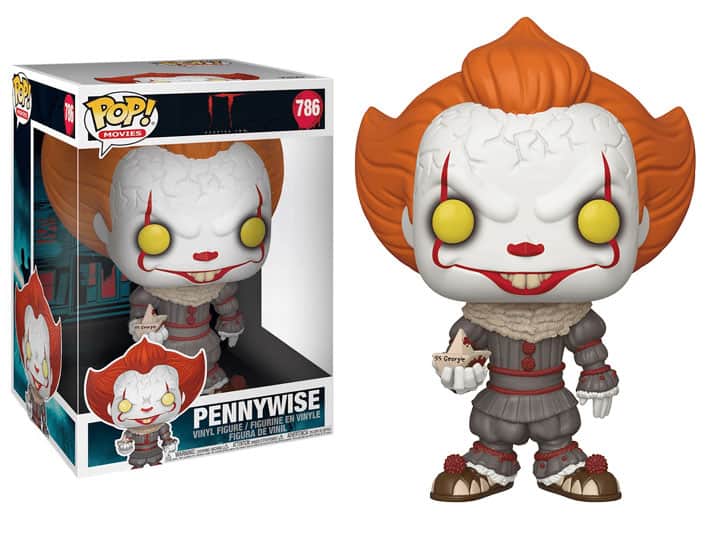 "Tasty, tasty, beautiful fear."
The shape-shifting Glamour creature who often appears as Pennywise the Dancing Clown. A predator that eats its prey, salting them with fear.
I feel tense just thinking of the moment he killed Vicky, after promising to help her.
Last but not least, can't forget to include another great Disneyland Funko Pop for their 65th anniversary apart of this list as well.
HAUNTED MANSION WITH BUTLER – DISNEY PARKS HAUNTED MANSION POP!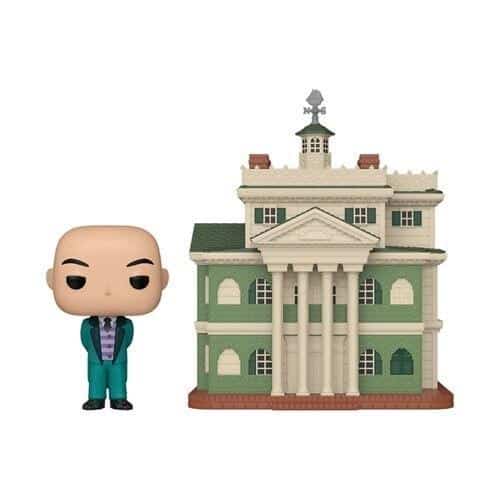 A Walt Disney theme park attraction, with a 2003 film adaption titled the same (grossing $182.3 million in the box office)! The haunted mansion Funko Pop is an impressive addition for any collector.
Once you've figured out which is the best Funko Pop gifts for you'd like to get your friend, also think about the best place to buy them.
Add this funko pop to your collection!
1. Visit Facebook Groups FOR reasonable prices
If you're still struggling with Funko Pop collectors' gifts, consider checking out the many groups that exist on Facebook! The chances are, there will be a group local to your area that sells/trades Funko Pops. You could ask for suggestions there. But also, this is a grand avenue to buy vaulted Pops! These are figures that are no longer on the market.
Always consider what someone likes and then find the perfect funko pop to match their interests. For example, if they enjoy gaming then these 12 best video game Funko Pops might be a good choice to consider.
2. Order Funko Pop Mystery Boxes For more excitement
With these, you don't know what you're going to get! These can be excellent for collectors, as they may find something they don't have and did not expect! They're also fun to open! We'd recommend picking one up for a gift, but remember, there's a chance the collector might open something they already have!
If you've got a hefty wallet and want to spoil your collector, check out some of the most expensive Funko Pops.
The Pop Funko market is booming, and with all that is coming out and multiple exclusives over different storefronts, you can buy a gift that will not only surprise a collector but add to their hobby in a way they won't ever forget!