What's the Best Naruto Funko Pops worth collecting? We dive into which Naruto pops are rare and in high demand, recommending the pops you should look for the next time your shopping. 
Selling over 250 million copies globally, Naruto remains one of the most-watched anime series. This Japanese manga franchise tells the story of a young ninja, Naruto Uzumaki. Out of sheer faith and determination, he rose to become the Hokage- master ninja of his town.
Since then, collectors have scrambled over each other to lay hold on the different characters. But one question has popped up quite often- Why is the sage mode Naruto Funko pop so expensive?
Best Naruto Funko Pops You Must Have (Checklist)
Let's do a quick recap. The Naruto anime series is the 4th best-selling manga series in history. It is Viz Media's best-selling manga series. It has also appeared several times on The New York Times bestseller list and USA Today. Its demand went through the roofs.
Thus, the basic economic principle of demand and supply took over, leading to increased prices. So are you in a dilemma wanting to find which are the Best Naruto Funko Pops to add to your collection? No worries, we've got your back.
1. Naruto #1
2. Naruto – Hot Topic Pre-Release #71
3. Sasuke #72
4. Sasuke – Hot Topic Pre-Release #72
5. Kurama 6″ #73
6. Kurama 6″ – Hot Topic Pre-Release #73
7. Kurama 6″ Flocked – Hot Topic #73
8. Kurama Mode Kurama GITD 6″ – GameStop #97
9. Kaguya Otsutsuki – 2020 NYCC #179
10. Naruto (Rasengan) #181
11. Kakashi #182
12. Sakura #183
13. Tobi #184
14. Naruto (Sage Mode) – GameStop #185
15. Naruto (Six Path) – Hot Topic #186
16. Naruto (Six Path) GITD – Hot Topic #186
17. Sasuke (Curse Mark) – Convention Exclusive #455
18. Kakashi (Lightning Blade) – Hot Topic #548
19. Itachi – Alliance Entertainment #578
20. Madara Reanimation – GameStop #722
Check out these 10 Best Naruto Funko Pops: 
1.
Minato Namikaze Chase GITD – AAA Anime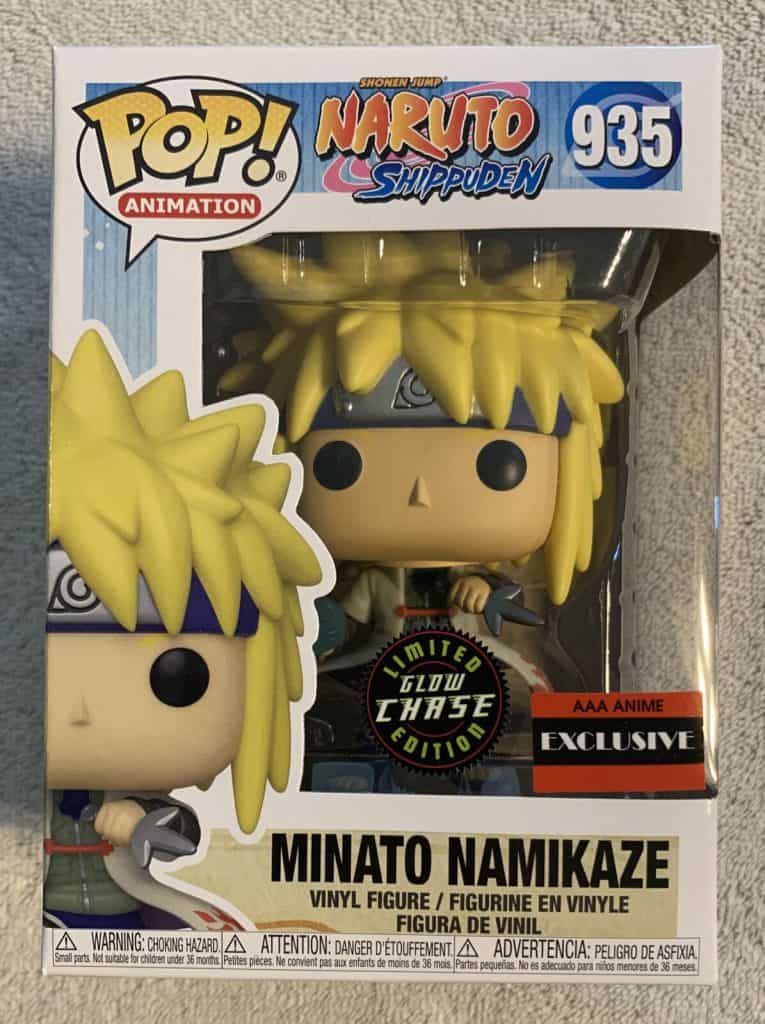 The first Naruto Funko Pop on our list that you must have is the Minato Namikaze Chase GITD – AAA Anime. Naruto Uzumaki's father is best known for perfecting the Tobirama's Flying Thunder God-Jutsu. This hero is now an awesome Pop! vinyl. He stands regal in his Rasengan spiral chakra sphere and his Kunai. It's a new naruto funko pop 2021 that's excited everyone. 
2.
Kakashi Anbu Chase Masked – AAA Anime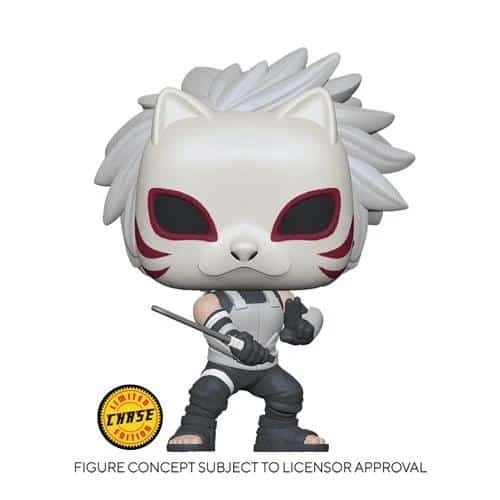 Remember the mystical teacher of Team 7? Yes! That's him! The Shippuden Kakashi ANBU Pop! Vinyl Figure – AAA Anime Exclusive is now a Funko Pop. He's dressed in his ANBU secret agent attire and dog mask. And guess what! His Mangekyo Sharingan eye is displayed as well.
3.
Naruto Pain GITD – Chalice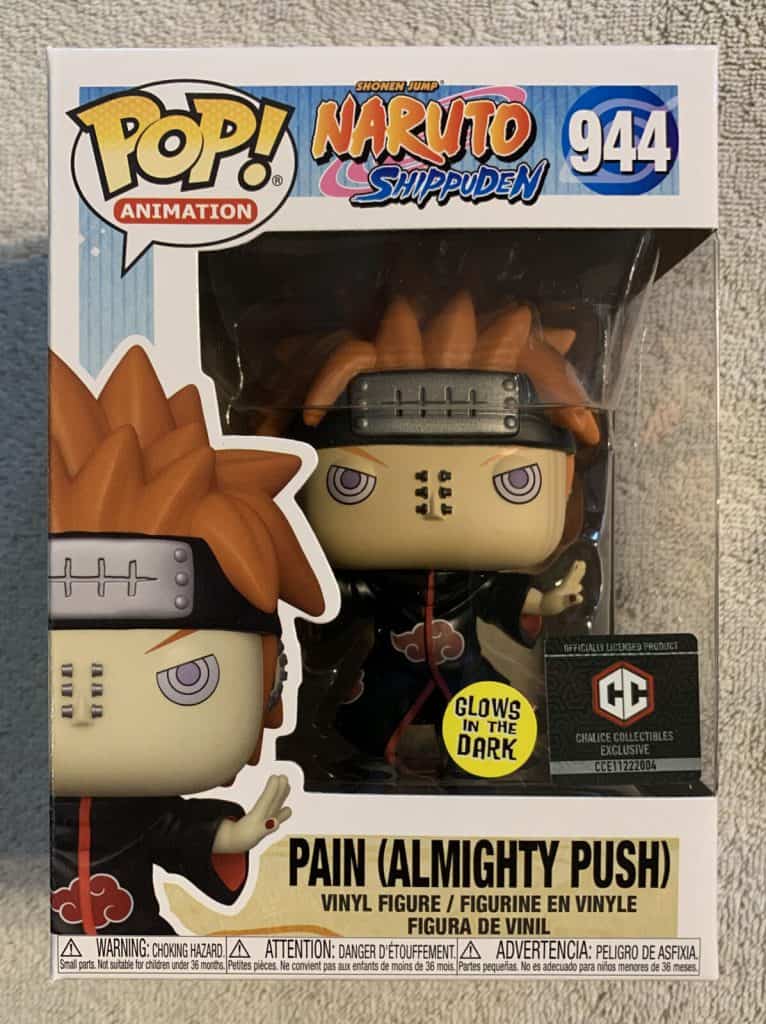 Of the many villains in the Naruto Japanese anime series, Pain stands out quite well. He is the leader of Akatsuki and Amegakur. He holds the mythical powers of Rinnegan and thus believes himself to be a god. Radiant in the Naruto Funko Pop version of himself, he glows beautifully in the dark.
4.
Sixth Path Sage Naruto Shippuden Jump Specialty Series Glow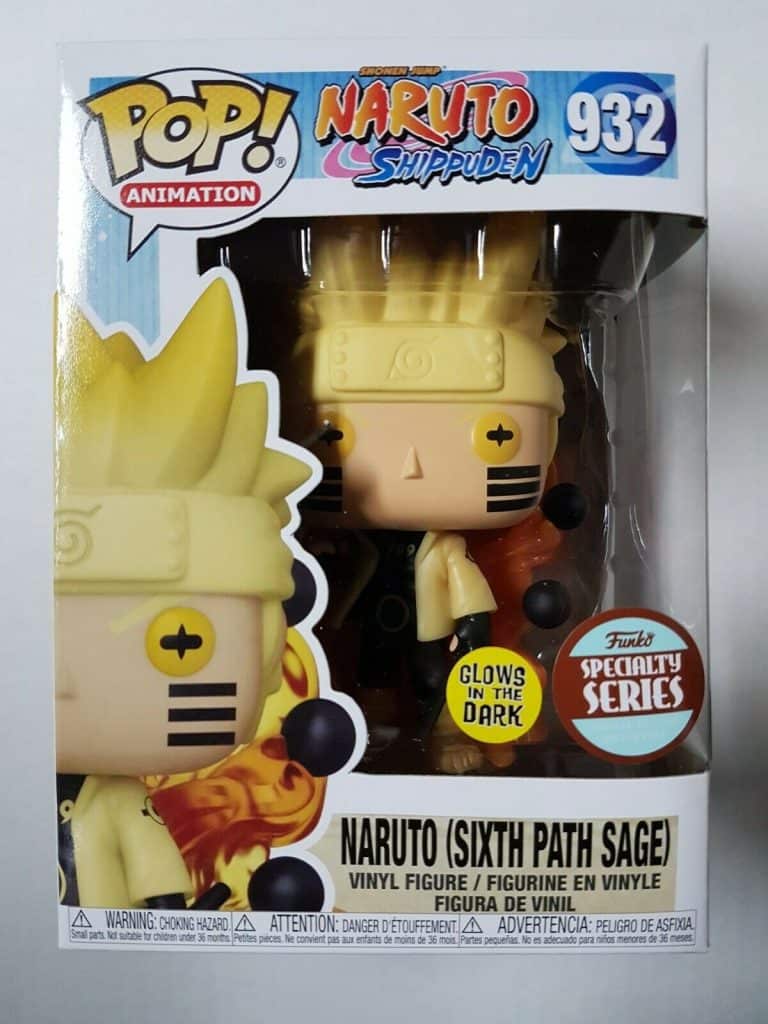 Are you adamant, persistent, and have a strong faith? Then you stand the chance of getting the divine transformation from Hagoromo Ōtsutsuki. The sixth path, sage Naruto Funko Pops, perfectly reflects this mystical power that enhances one's abilities. Thumbs up if you already have this in your collection.
5.
Naruto vs. Sasuke Moment – GameStop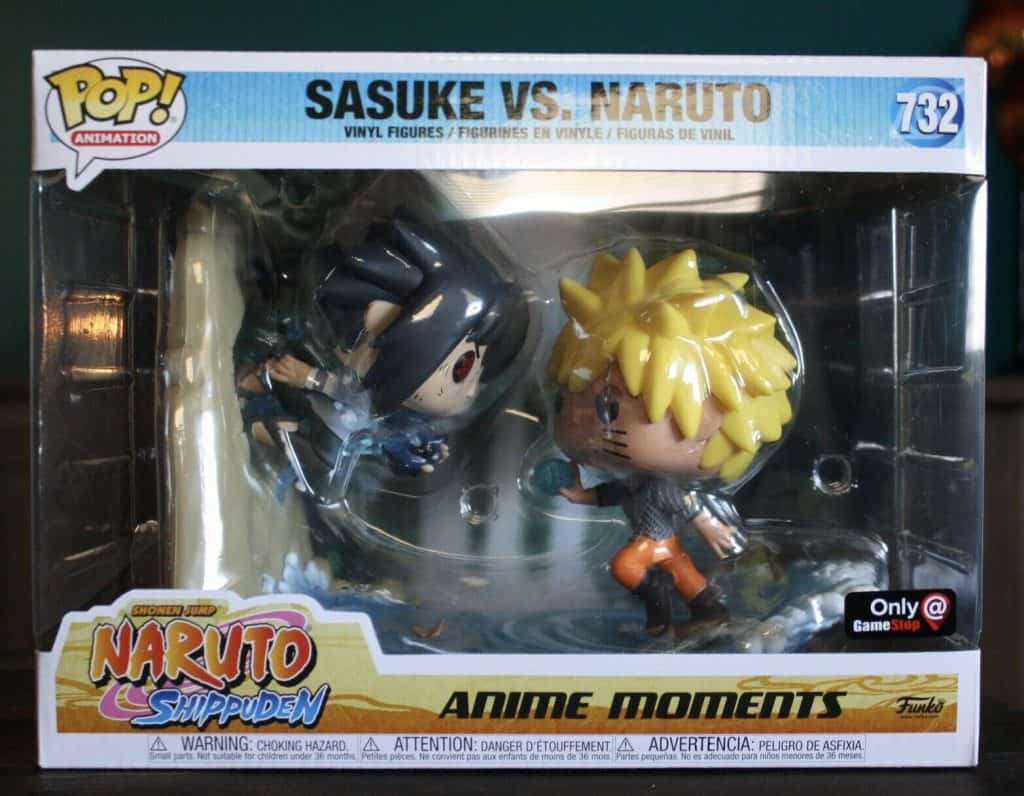 Yet another great Funko Pop worthy of having in your collection is the naruto vs. Sasuke Funko pop. The Naruto vs. Sasuke Moment is a GameStop Exclusive a Pop! Vinyl figure as well. It perfectly displays one of the anime series' most unforgettable moments.
6.
Kurama Mode Kurama GITD 6″ – GameStop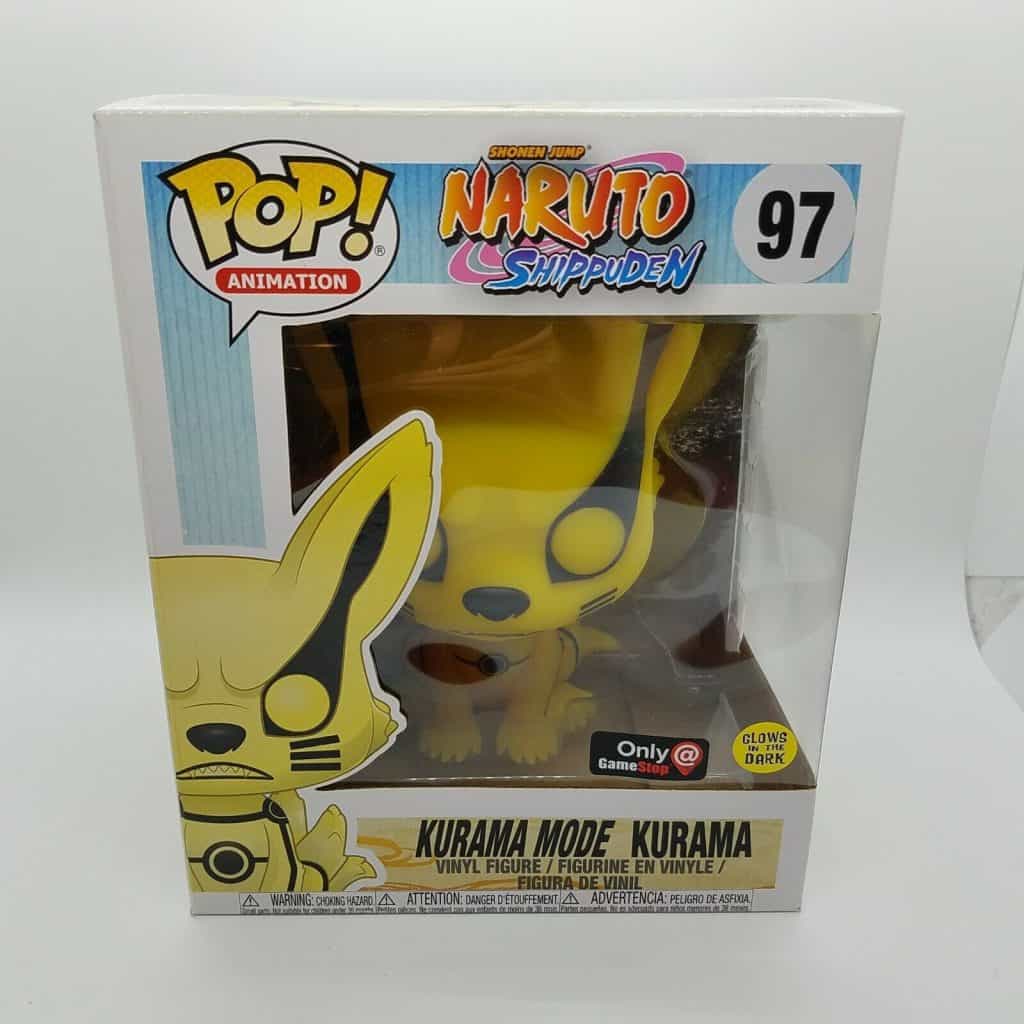 Kurama, the nine-tailed beast, has now been immortalized as a pop! With the help of Naruto, who accorded him respect, he became a villain turned hero. If you thought you loved him in the anime series, wait until you see the Naruto Funko Pops version of him!
7.
Madara Reanimation – GameStop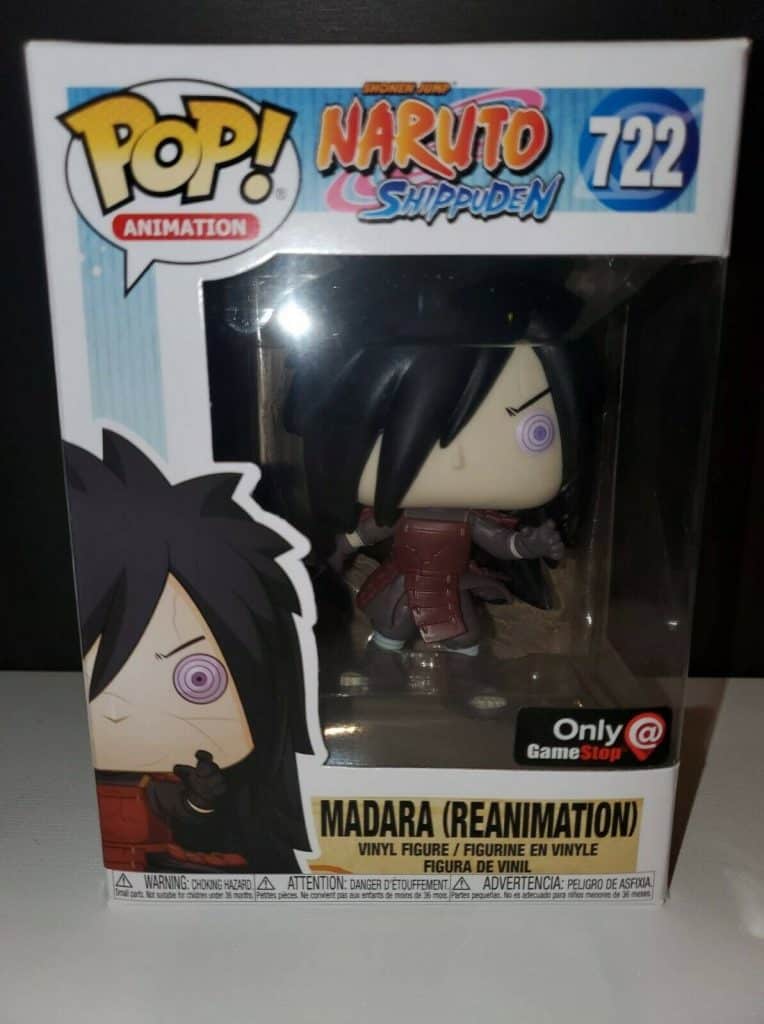 The Madara Uchiha Naruto Funko pops animation is perhaps the favorite villain of the anime series. He was the chief of the Uchiha clan and reincarnated as Indra Ōtsutsuki. Any Naruto Shippuden fan needs this three ¾ inches tall pop! 
8.
Kaguya Otsutsuki – 2020 NYCC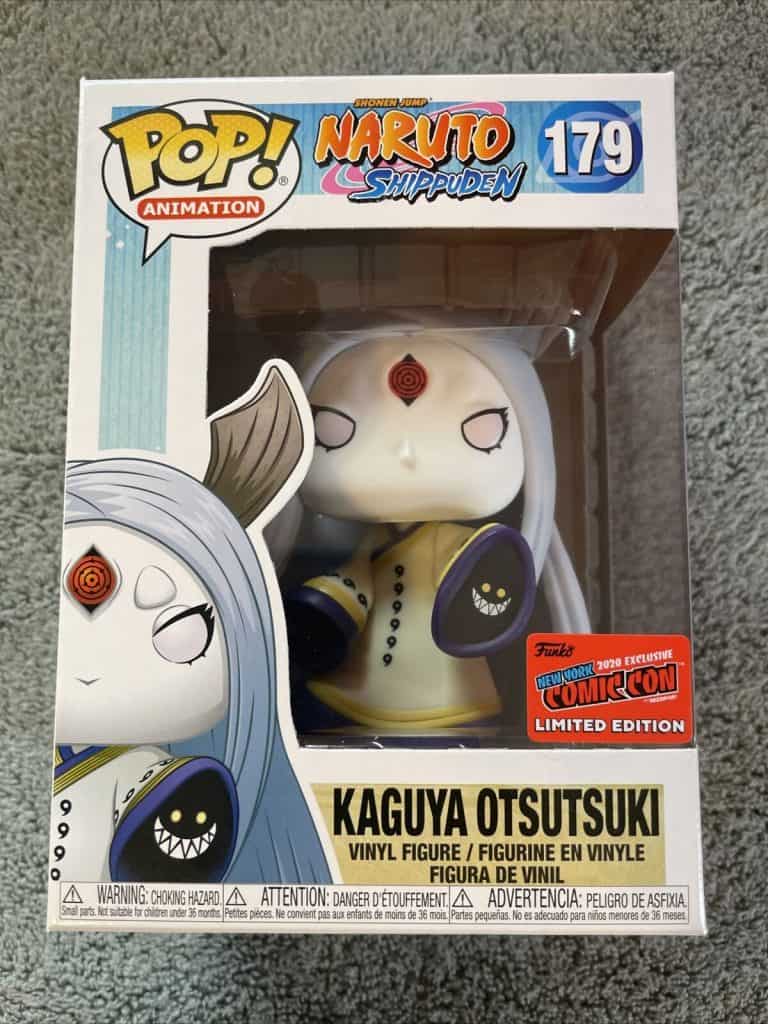 Quite scarce but worth the search, the Kaguya Ōtsutsuki- 2020 NYCC is yet another Naruto Funko Pop you must have. She has a potent blend of the Sharingan and Rinnegan for her use. This New York Comic-Con became an exclusive pop! Vinyl is 2020 and stands 3.75 inches tall.
9.
Naruto (Sage Mode) – GameStop Exclusive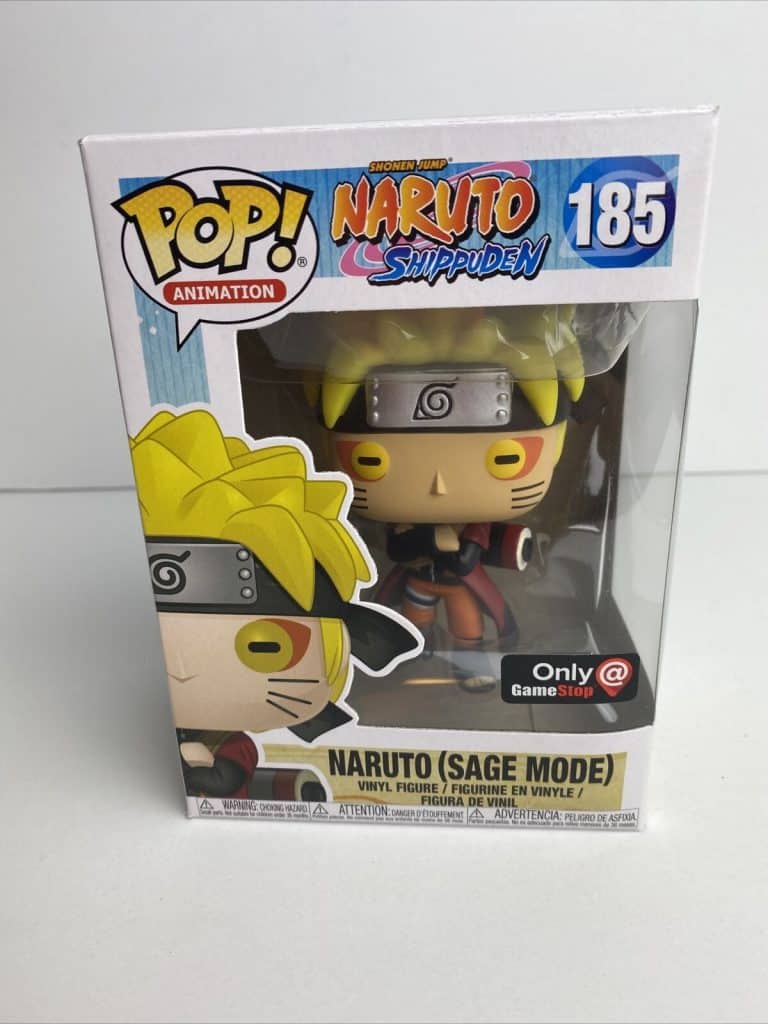 How can you be a Naruto fan without having the naruto sage mode Funko pops in your collection? Naruto Uzumaki is the audacious young ninja who dared to become the Hokage and master ninja of his community. The Pop! Vinyl version of him, of course, did not disappoint.
10.
Itachi – Alliance Entertainment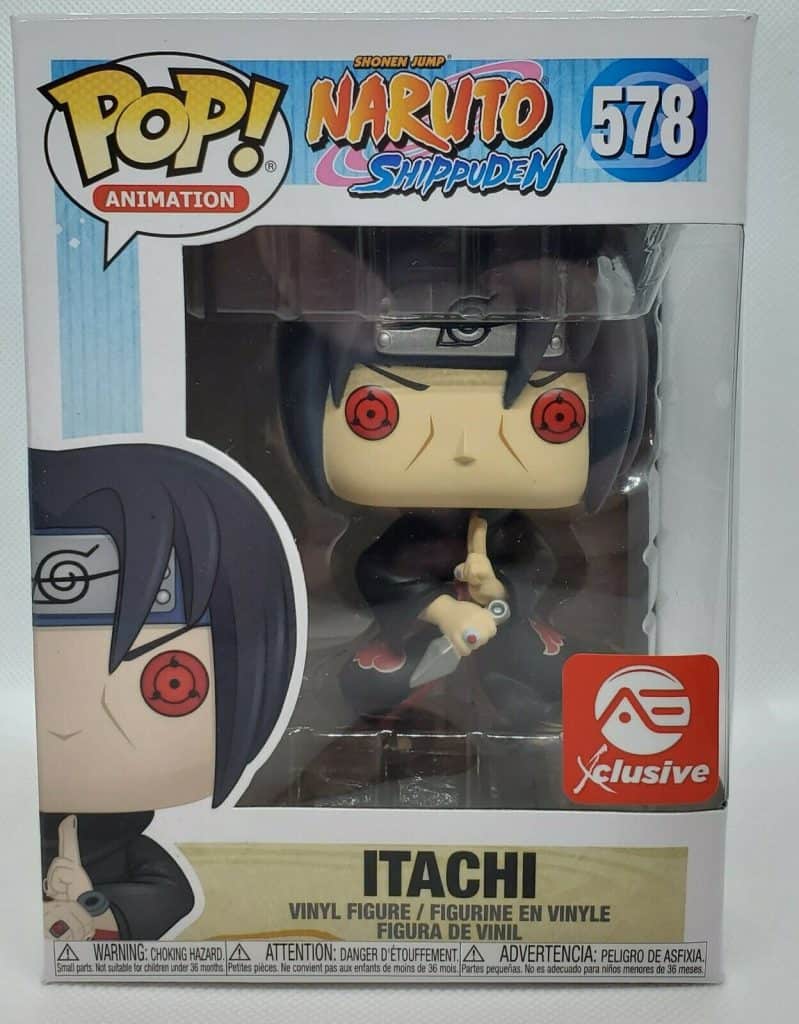 What better way to enrich your Naruto Funko pops collection than to have the explosive hero of the Uchiha clan- Itachi. As an Alliance Entertainment exclusive, Itachi makes an appearance in a deluxe edition form. Don't even bother to challenge him! He is tenaciously holding his Kunai, ready to let loose his Sharingan DA Jutsu.  
List of Best Naruto Funko Pops Money Can Buy You
So are you thinking of adding these collectible figurines to your lot? These ten phenomenal Naruto Funko Pops are a perfect place to start. Have you seen the new might guy funko pop? 
It's safe to say Naruto Funko pops are popular among the Pop! Vinyl community. Funko pops like Naruto sage mode and Naruto vs. Sasuke Funko Pops bear witness to this, as every collector wants them. 
If you enjoyed this list, you might like our Harry Potter Vaulted Funko Pops list, where we share older pops.