When looking for autographed funko pops at a reasonable price, it can be challenging because most voice actors are hard to get in touch with, and the pops are tough to obtain. However, we wanted to outline a list of online/offline retailers to find autographed funko pops. 
Additionally, we wanted to identify places that we feel comfortable buying from and dealing with since that's most important to look for autographed pops as a collector. 
Where to Find Autographed Funko Pops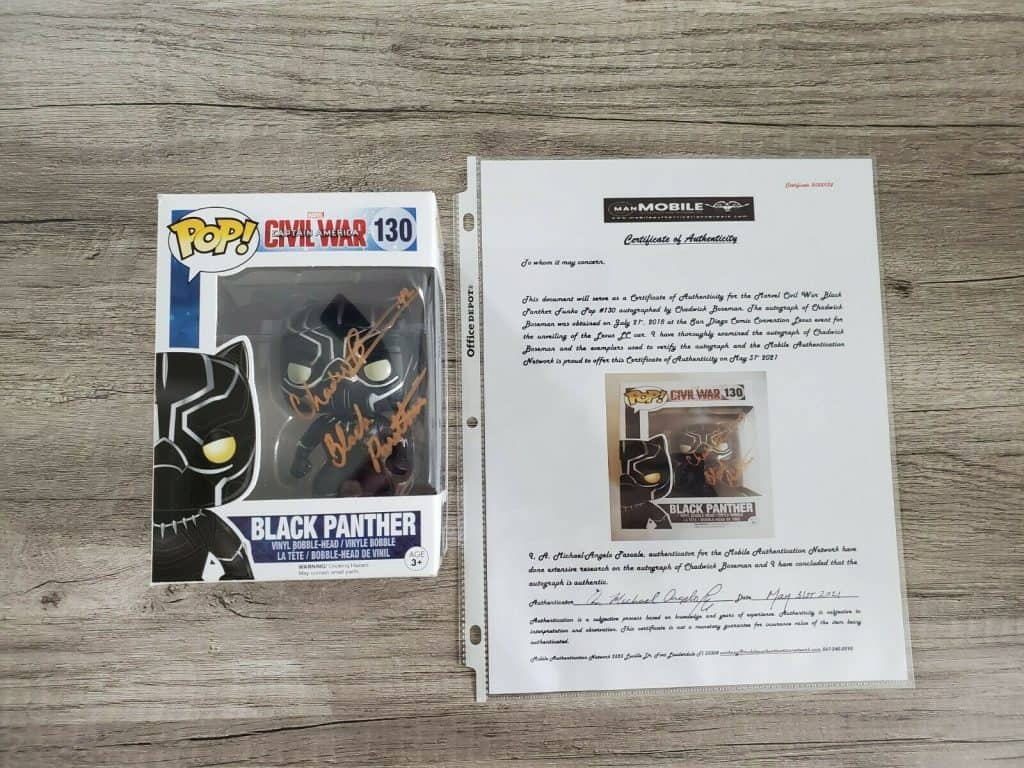 Collecting Funko Pops is a hobby for many people, and for others, it's a profession, and getting signed funko pops can be very profitable. Autographed funko pops increase in value immediately because the celebrity or voice actor's signature makes it one of a kind.  
The company has released thousands of different Funko Pops in the past and will continue to release more. All of the mentioned websites and online stores are where collectors can find exclusive signed collectibles. 
Moreover, other merchandise from your favorite brands like Star Wars, Game of Thrones, Harry Potter, Disney's Pixar movies, Marvel Comics characters, and so much more is also available. Add these sites as one of your favorites today!
List of Online Stores Offering Autographed Funko Pops
Here is a brief list of the websites where you can find Autographed Funko Pops at a reasonable price:
1. Amazon
There are thousands of Signed Funko Pops available on Amazon. The rates on Amazon are a little higher than normal because users here are looking to make a decent profit on them.
2. Zobie
A website solely made to sell autographed items to collectors. You can find signed Funko Pops for as low as 59.99$, and the priciest we could find was Al Pacino's Autographed Funko Pop (Godfather Michale Corleone), going for 699.99$. The average rates of Pops on this website are 120 to 150 dollars. The collection of Autographed Funko on this website is vast, with a huge price range for everyone.
3. GalaxyCon
A decent website for medium price ranges. The average price varies from 100 to 125 dollars. However, the number of signed Funko Pops on this website is relatively small.
4. Sports Authentics USA
A website where most of the autographed pops are pricey. The average price on this website varies from 180 to 200 dollars. In addition, the design and layout of the website are not that great or appealing. However, one of the excellent advantages of using this website is its regular sale and discounts on Funko Pops.
5. CSR Collectibles
CSR Collectibles is a great website that you should browse. There are tons of autographed funko pops that you would love. The average rates of signed Funko Pops on this website are 100 to 120 dollars. So, the website regularly gives discounts on many of its collections which you can take advantage of and get funko pops for cheap.
6. Seven bucks A Pop
One of the most trustworthy websites that display a Beckett sticker on the side window accompanied by a matching certificate of authenticity (COA). It means that they show the authenticity of the autograph on the pop. Moreover, they also display the total number of each signed Funko Pops. Their packaging is one the best ones in the market to ensure safe delivery.
7. Pristine Auction
As the name suggests, the website's sale feature works on an auction system. Different users bid for each item, and the highest bidder wins. Unfortunately, the website does not have a category for funko but using the search bar, you can find many signed Funko Pops.
8. EBay
 A website that functions similarly to Amazon. Here you will find tons of listed signed Funko Pops. Keep an eye out for autographed exclusive Freddy Funko Pops as they are worth $100 to $2,000 in the marketplace. 
9. Undiscovered Realm
Super trustworthy website with hundreds of Funko Pops with and without Autographs. One of the most appealing features of the website is its Autograph Funko Pop Mystery Box (Autographed / Signed) offer. You can give $59.95 (without shipping) and get a chance of grabbing rare autographed Funko Pops.
The cheapest way is to go for websites that regularly offer discounts. You can try your luck on Pristine Auction by bidding low and hoping no one bids higher.
Tips for those who want a signed Funko Pop
Collectors are willing to pay vast sums of money for their favorite icon's signature on Funko Pops. That's why some people try to scam and forge signatures. 
Hence, here are some tips for collectors who want a signed Funko Pop:
1.   Do it yourself.  Go to Comic cons to meet the celebrities and get their autographs. Read more about this below.
2.   When buying from websites like Amazon, be mindful that individuals can sell items there. Hence it is an intelligent choice for you to check their reviews. If there are no reviews or bad reviews, likely, they are not trustworthy.
3.   If you buy from a website like Zobie, it is vital to look at their reviews on third-party websites. A straightforward way is to check if they have any social business accounts and see their reviews. For example, the Zobie website has a rating of 4.9 out of 5 from a total of 237 reviews on Facebook. Other websites like Trustpilot help check the ratings of these websites as well.
Best Place to Get Autographed Funko Pops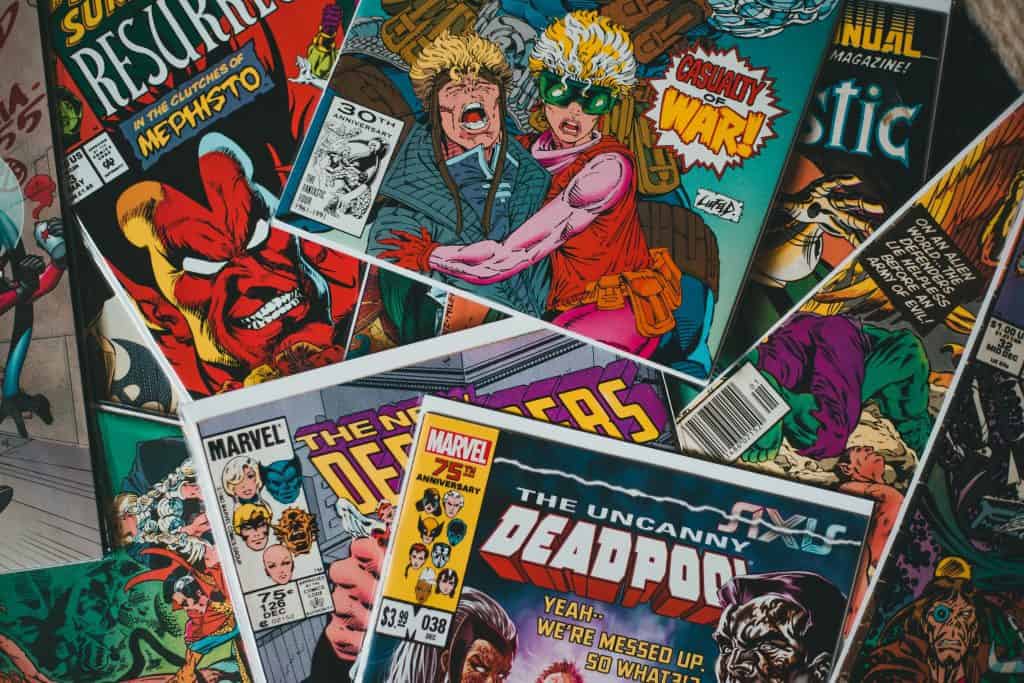 The best place to get autographed Funko Pops is at conventions like Comic-Con. Here you will get a chance to meet popular icons, whom you can get a signature from on your Pops. This way, you will not need any verification if the signature is real or fake.
Just to name a few conventions you can find signed pops at: 
Funko Fair 
Wondercon
Emerald City 
If you live in America, you have a high advantage as multiple cities hold Comic-cons where you can get the chance of grabbing signed pops. However, if it is a sports-related Pop, then you could go to their matches and take your Funko Pop along. There you might get a chance of meeting the character and getting their signature.
We identified all the Top 10 Best Funko Convention Exclusives you can find as well. Getting one of those autographed would turn that funko pop into a grail. 
Pros and Cons of Buying Signed Funko Pops
There are many advantages of buying signed Funko Pops:
1. Signed Funko Pops are worth more than others not only for their price but as a collector's item as well. One of the rarest and valued Pops is the glow-in-the-dark Alex DeLarge Clockwork Orange Funko. Its regular price is $13,000, and if you manage to get it signed by Malcolm McDowell, then its value will skyrocket. 
2. Having a variety of signed Funko Pops increases the value of all the Funko Pops you have.
3. With time, some of Funko Pop's value increases immensely, but some also remain the same. However, a signed Funko Pop's value increases. Hence, it is a good investment as well.
Cons of buying autographed Funko Pops:
1. Autographed Funko Pops are harder to buy and even harder to authenticate when purchasing from an individual on sites like eBay.
2. Standard non-signed Pops have an exact value confirmed on multiple sites. However, the signed Funko Pops value can change. Hence, it is harder to estimate the worth of each autographed Funko Pop.
How to get a signed funko pop authenticated? 
Professional Sports Authenticator (PSA) is a firm for signature authentication and grading for Funko Pop figures and boxes for a specific price. This website not only authenticates Pops but other items as well. 
PSA authentication has four steps:
1.   Eligibility: The item, in this case, a Funko Pop, is inspected to see if it is eligible for authentication. If the Funko Pop is qualified, you submit it for evaluation.
2.   Signature Authentication: Now, PSA verifies the signatures' authenticity and rates the signature out of ten if demanded by the user.
3.   Encapsulation: PSA encapsulates the box with a PSA Lighthouse™ security label. The trademark label has a unique certification number that can verify the authenticity of the label and PSA's certification.
4.   Documentation: A Letter of Authenticity with a safety sticker with the same PSA certification number (LOA) gets issued. You can also verify the picture of your certified autograph through the PSA Certification Verification webpage or mobile application. Before submitting, it is necessary to review PSA's guidelines. Next, download the submission form and fill out the required information.  If accepted, you can now send your Funko Pop for authentication.
FAQ's
How much are signed funko pops worth compared to non-signed funko pops?
A standard Funko Pop ranges from 8.99 to 12.50 dollars. However, the average signed Funko Pop goes for 120-150 dollars.
Is eBay or Mercari safe for buying autographed funko pops?
Yes, eBay or Mercari is safe to buy autographed funko pops, but you need to check the seller's reviews. A lower rating or no reviews about the seller means you have a higher chance of being scammed.
What's a funko pop signature series?
Multiple funko pops are signed or autographed already and are available to buy online. 
What's an autographed funko pop mystery box?
An autographed funko pop mystery box has a fixed medium price tag where you have a chance of getting common or sporadic autographed funko pops.