Most nickelodeon fans love the new avatar funko pops wave, and the pop-line continues to impress. So we wanted to compile an avatar the last Airbender funko pop list sharing the best pops.  
Avatar, the last Airbender funko pops, originally came out years ago, and then Funko decided to introduce another wave recently due to its growing popularity on Netflix. 
Netflix has served as an excellent distribution vehicle for tv series and Funko.Inc pays close attention to which series have a lot of interest around them. So when the show became popular with a new fan base, they moved forward with adding more characters.  
1. Azula Special Edition Exclusive Funko Pop #542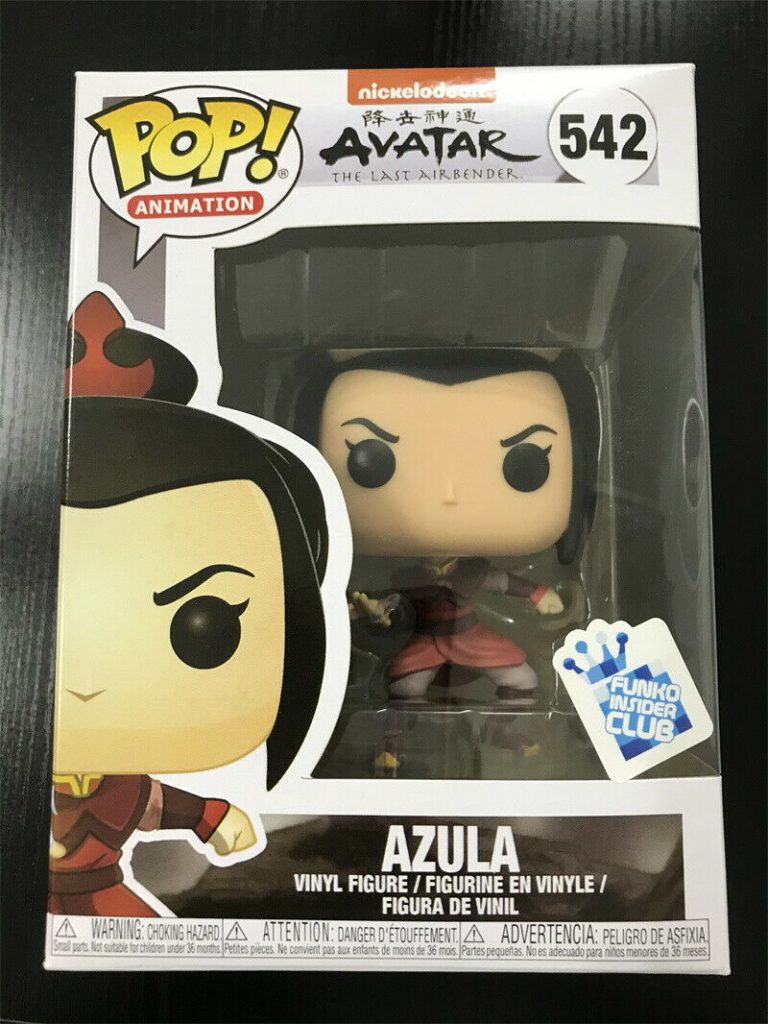 "You miscalculated. You should have feared me more." – Azula. 
Azula strikes fear in everyone with her talented lightning bending and blue flames. She's Zuko's brother and intended to be the next Fire lord in line since Zuko became banished from the Fire Nation. 
A stunning avatar funko pop for collectors because of the detail of her hair and face. She has a very distinct face and reaction that is hard to forget. 
Read more info about this Avatar character: 
2. Aang Spirit Glow in Dark Special Edition Exclusive #940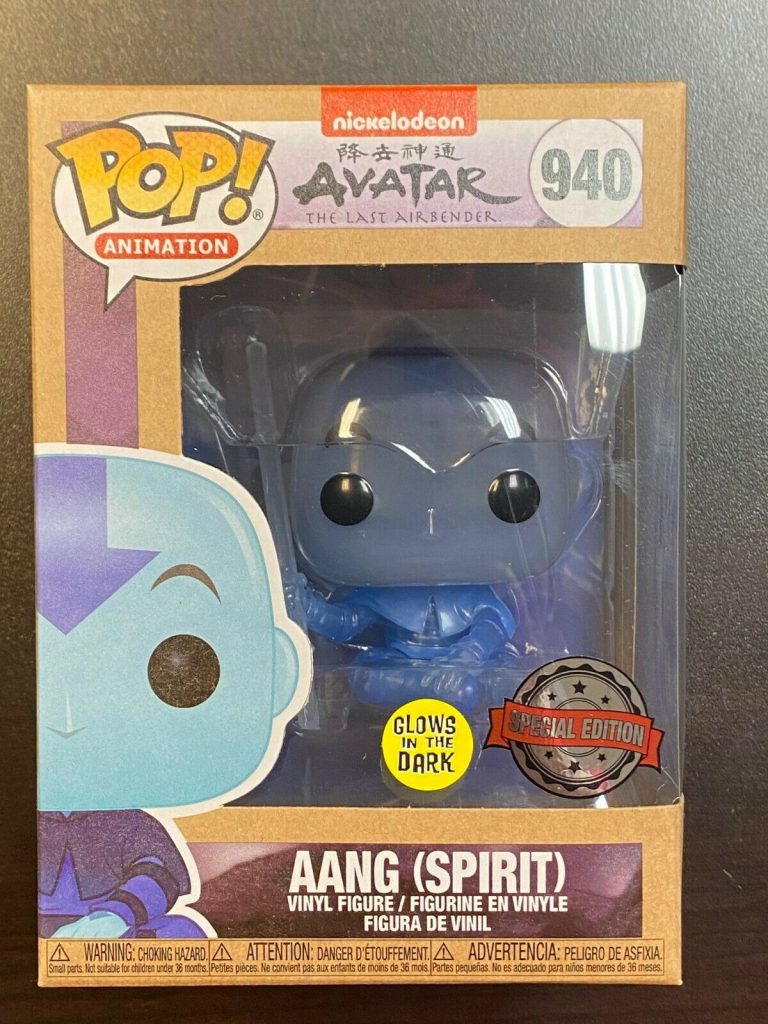 "I laugh at gravity all the time. Hahaha, gravity." – Aang. 
Aang can use all four bending powers such as Air, Water, Wind, and Earth. These four elements, combined when evoked, make for a dangerous and powerful effect. When he goes into full spirit mode, you can tell he means business and is serious. 
Collectors love this glow-in-the-dark funko pop because of the moments it represents of Aang going all out with his powers. Often that requires him to get angry, which is easy or often. 
Read more info about this Avatar character: 
3. Aang On Airscooter Chase GITD Hot Topic Exclusive #541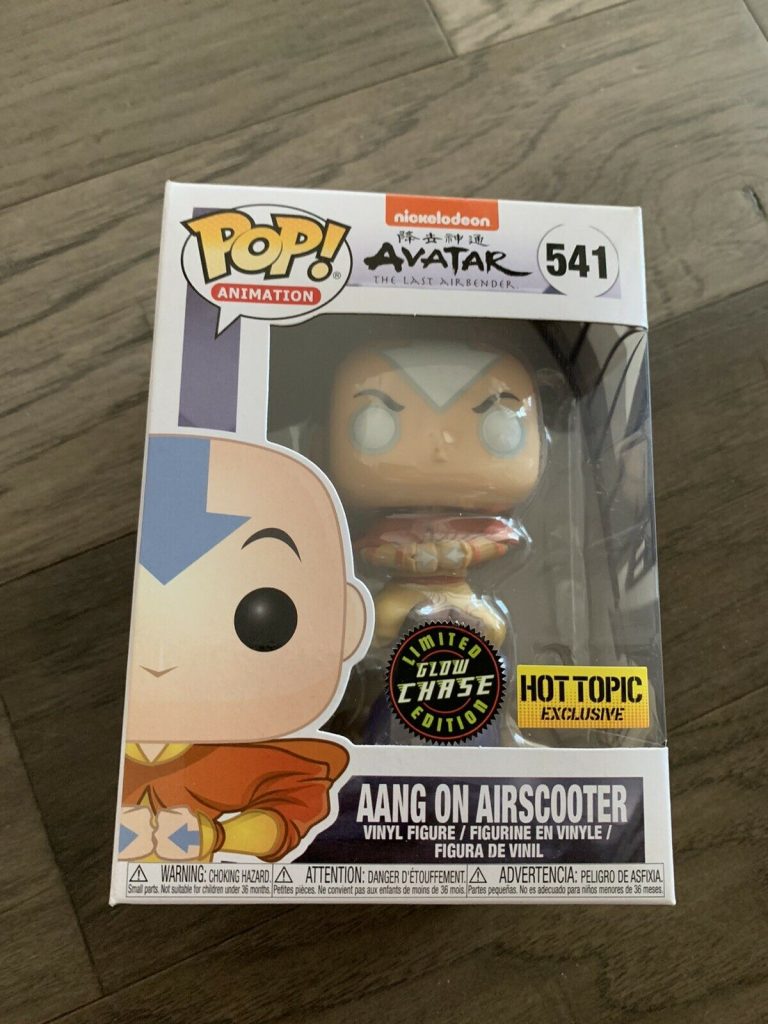 "Relax, Sokka. Where we're going, you won't need any pants." – Aang. 
Aang is playful, cheerful, and wise. He's always using his air bending to play on what he calls an 'AirScooter,' which quickly gets him from one location to another. 
Read more info about this Avatar character: 
4. Admiral Zhao Amazon Glow In The Dark Fireball GITD #1001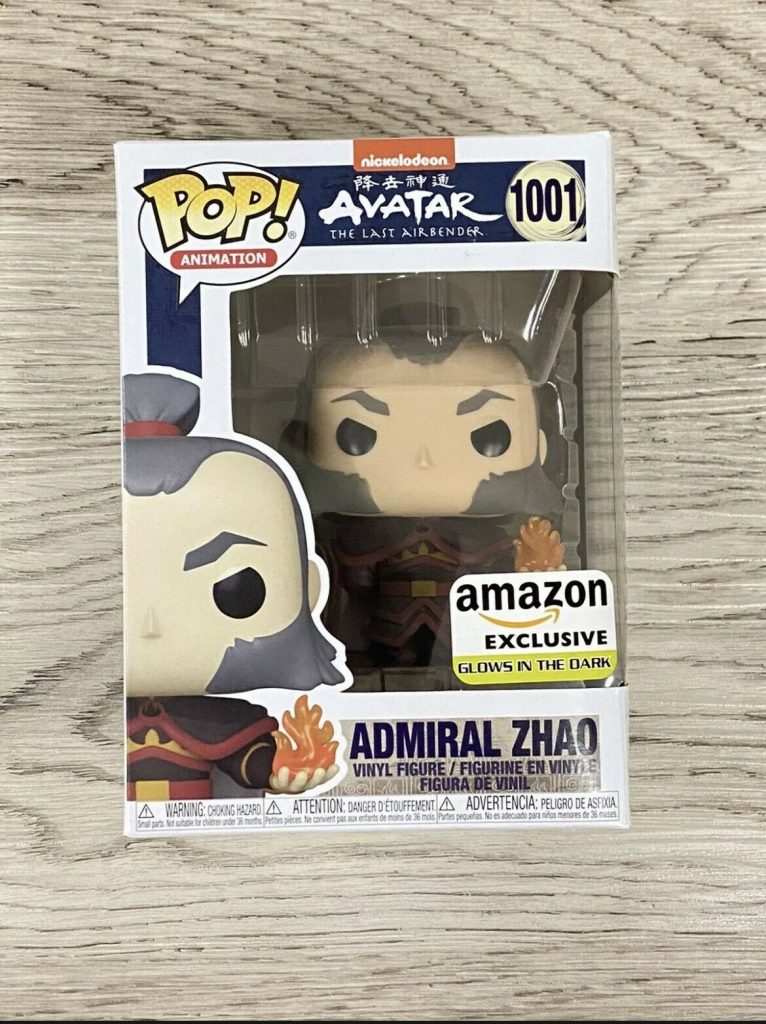 "Blow all the wind you want, but your situation is futile." – Zhao. 
Zhao is a fire nation general and has enormous power. However, his battle with Zuko caused problems when Zuko defeated him, and he blindly attacked Zuko with his back turned—ultimately labeling Zhao as disgraceful. 
Collectors appreciate the detail of the fire ring this funko pop has because it represents the many moment's Admiral Zhao used his fire to evoke fear in others. 
Read more info about this Avatar character: 
5. Mai With Knives Special Edition Books-A-Million #1003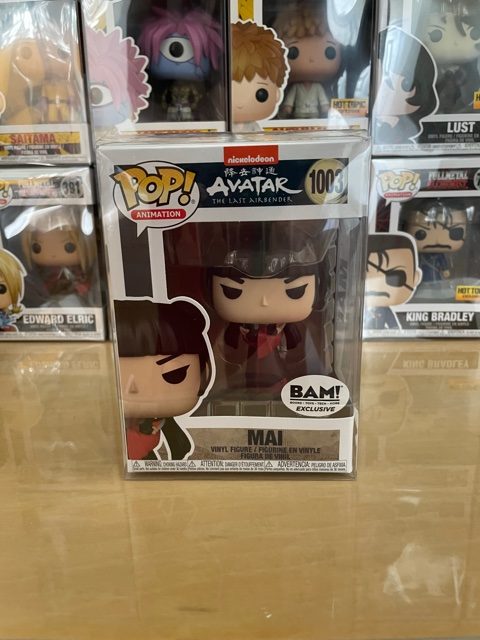 "I love Zuko more than I fear you." – Mai. 
Mai is a friend of Princess Azula and Ty Lee as she navigates life in the fire nation. Similar to Sokka, she does not have any bending powers. However, Mai is skilled with knives and has been able to take on multiple benders at once. 
Collectors appreciate that this funko pop is a books-a-million exclusive and that Mai's knives are present in the figure. 
Read more info about this Avatar character: 
6. Blue Spirit Hot Topic Exclusive #1002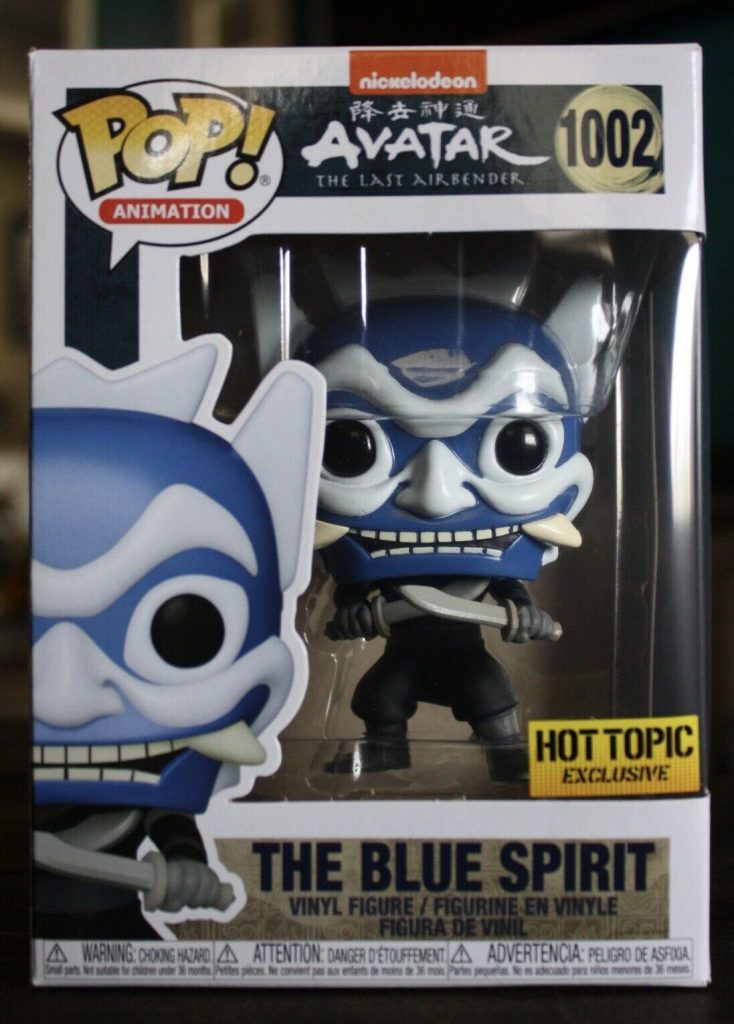 No quote as he's silent when attacking. 
Blue Spirit helps Aang escape from his cell when captured initially and becomes a supportive role in the series. During the scene, Aang was unclear on who the Blue Spirit was and if he was there to rescue him. 
Many collectors are excited about the blue spirit hot topic exclusive funko pop because of the master and the double edge swords. 
Read more info about this Avatar character: 
The Blue Spirit | Avatar Wiki | Fandom
7. Zuko Box Lunch Exclusive Glow In The Dark #838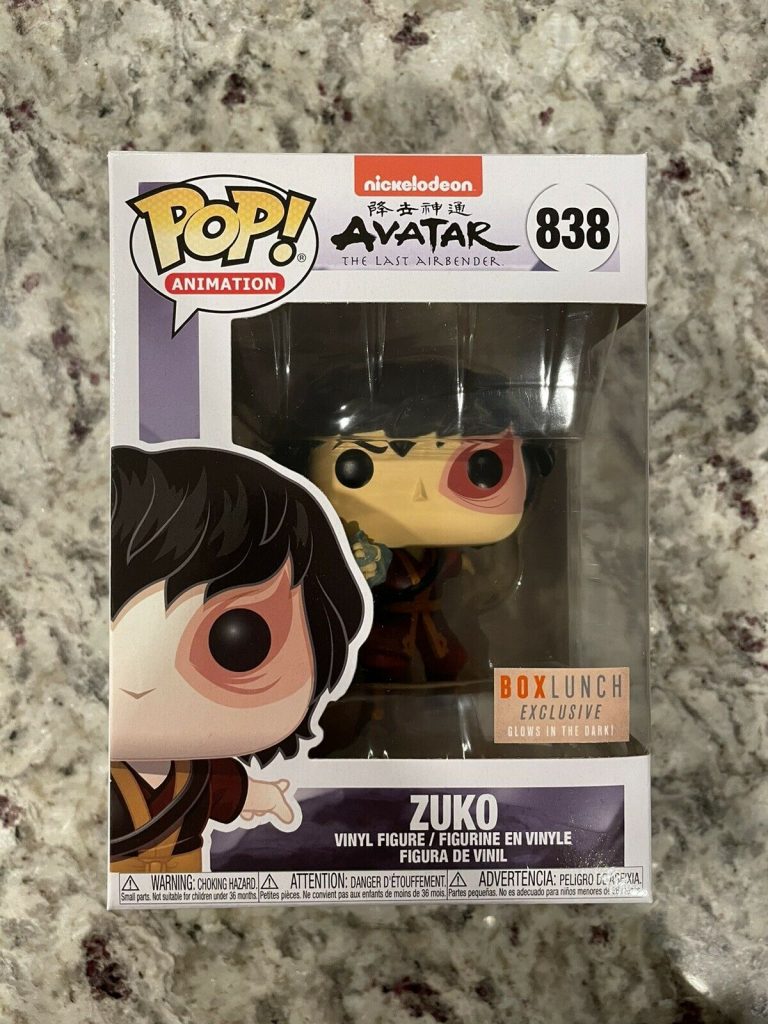 "You've Always Thrown Everything You Could At Me!" – Zuko. 
Zuko works on identifying his place in the world after being banished from the fire kingdom. He was similar to a villain when searching the Avatar; however, he became a friend and supporter. 
Zuko's funko pop focuses on his lightning bending compared to his fire bending. It's a nice touch because he starts to become well-known for his lightning bending. 
Read more info about this Avatar character: 
8. Toph – Avatar The Last Airbender Funko #537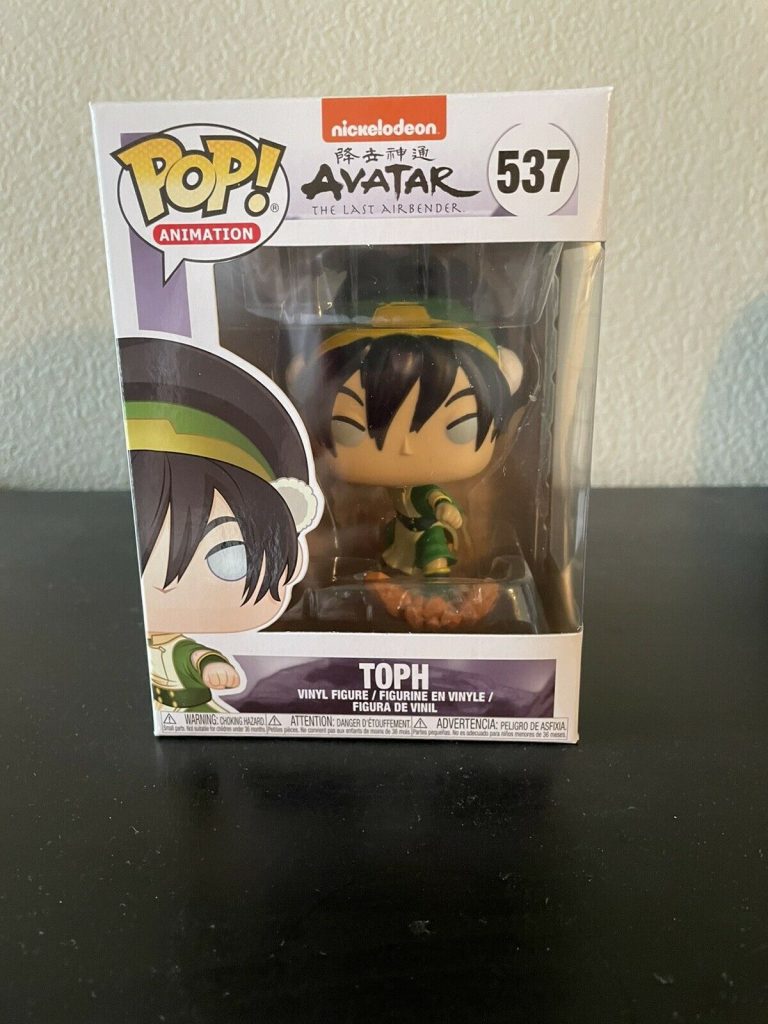 "You've seen nothing once; you've seen it a thousand times." – Toph.
Toph becomes a part of the journey after Aang starts looking for an earth bender who can help him master it. She's blind and uses her feet to feel what's around her. Toph's great at metal bending, too, as she becomes a great asset for the team later on. 
This funko pop's paint represents her well, and her uniform is spot on with what the series had for her. 
Read more info about this Avatar character: 
Toph Beifong | Avatar Wiki | Fandom
9. Sokka – Avatar The Last Airbender Funko #536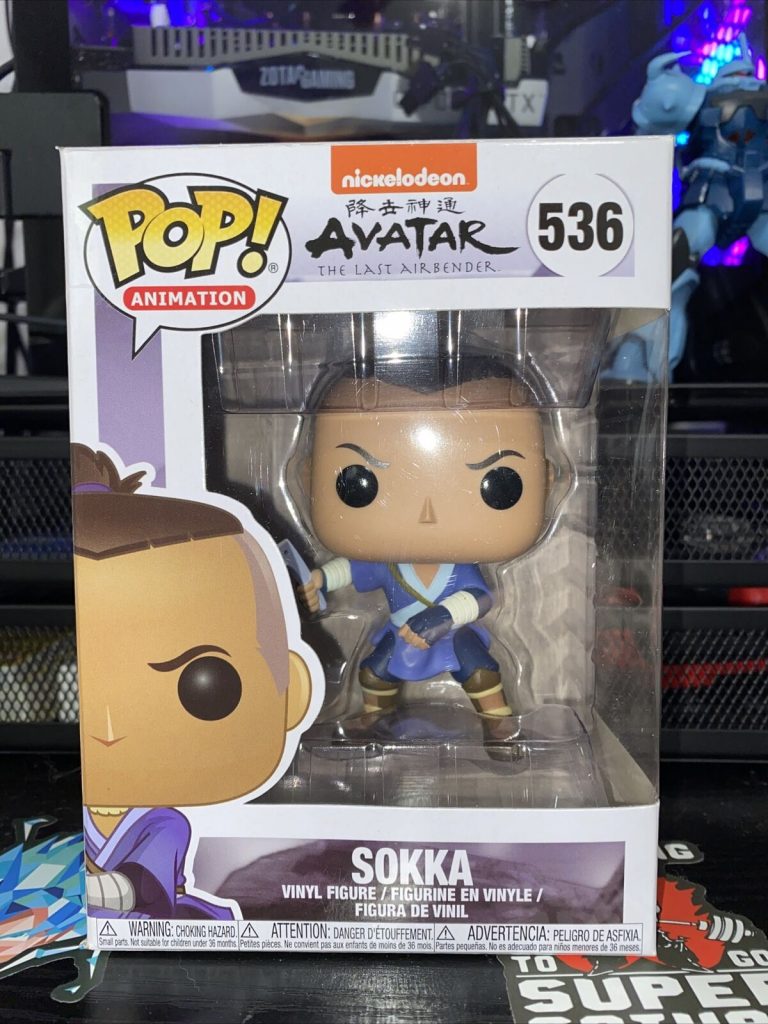 "MY FIRST GIRLFRIEND TURNED INTO THE MOON. – Sokka.
Sokka's a comedic character who's Katara's brother. He's so funny that he provides a lot of entertainment throughout the series. Sokka cannot perform any blending of elements such as water, earth, air, or fire. He has to rely on his skills and ability to get him out of tight situations. 
This funko pop gets his hairstyle perfectly and represents him well. You'll want to add him to your collection! 
Read more info about this Avatar character: 
10. Katara – Avatar The Last Airbender Funko #535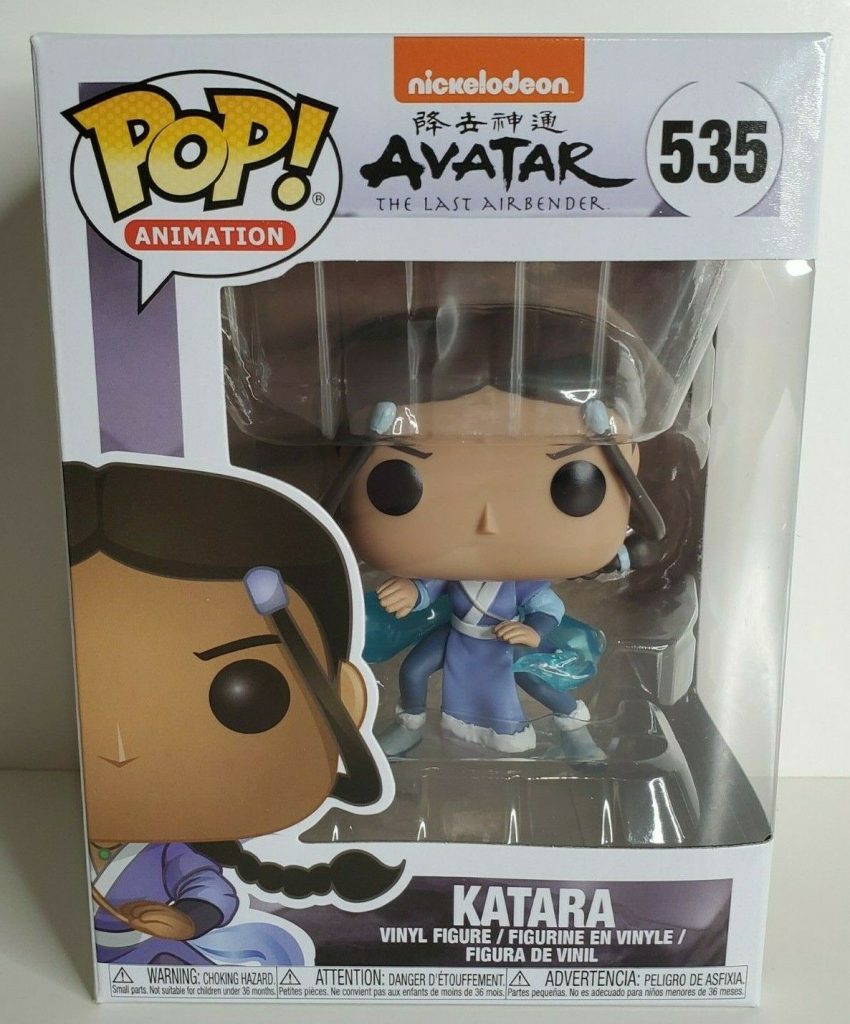 "Love is brightest in the dark." – Katara. 
Katara's a sweet and thoughtful character who's very supportive of Aang and the other characters. She's talented in water bending and teaching Aang everything he knows. 
However, she's naturally competitive, which leads to some tension between the two for a bit—nevertheless, her water blending safes the team thousands of times. 
This funko pop's special effects make the figure look stunning. Water becomes the main focus for this figure, and the paint is neat, making for a nice touch.  
Read more info about this Avatar character: 
Best Avatar Funko Pop List For New Collectors
So are you thinking of adding these collectible figurines to your lot? These ten phenomenal Avatar Funko Pops are a perfect place to start.
We hope you enjoyed the avatar funko pop list we put together. It's a popular series among collectors and the latest wave looks great.
If you enjoyed this list, you might like our Harry Potter Vaulted Funko Pops list, where we share older pops.