Have you seen the 100 tv series vaulted funko pops? We've compiled a list of pop figures you'll want to grab if you find them available.  
Coalition-Skaikru Conflicts' sci-fi series "the 100″ have a fascinating Funko Pop collection, and only the die-hard fans might know of it. But, unfortunately, the 100 Funko Pops were extremely rare and expensive at the time. Some even cost over $800. 
However, we will tell you which 100 Funko Pops are worth having and what makes them so expensive in the first place. 
Why Is the 100 Funko Pop So Expensive? 
All of these Pops vaulted almost four years ago, which means the production of this series halted four years ago. These have become rare and hard to find, so the 100 Funko Pop series is expensive.
If you like rare Funko Pops, you should also view the Naruto sage mode Funko pops and Naruto vs. Sasuke Funko Pop. Both of these Pops are rare but also worth having in your collection, like The 100 Funko Pops series.
Which is New, the 100 Funko Pop 2021? 
Unfortunately, there are not recently launched the 100 Funko Pops in 2021 due to the production of Funko Pops of this series ending almost four years ago. 
The tv series had the finale and didn't introduce any new characters, making the original Funko pop line the last of its kind. 
Sometimes Funko produces another pop line of the same tv series when the show is popular, in high demand, and still active; however, the 100 tv series isn't active anymore. 
On average, how much do the 100 funko pops cost?
The 100 Funko Pops cost about $440 on average, which is an extremely high amount when considering the average price of other Funko Pop series.
List of the 100 Funko Pops worth having in your collection.
1. Bellamy

– Tv Series – The 100 Funko Pop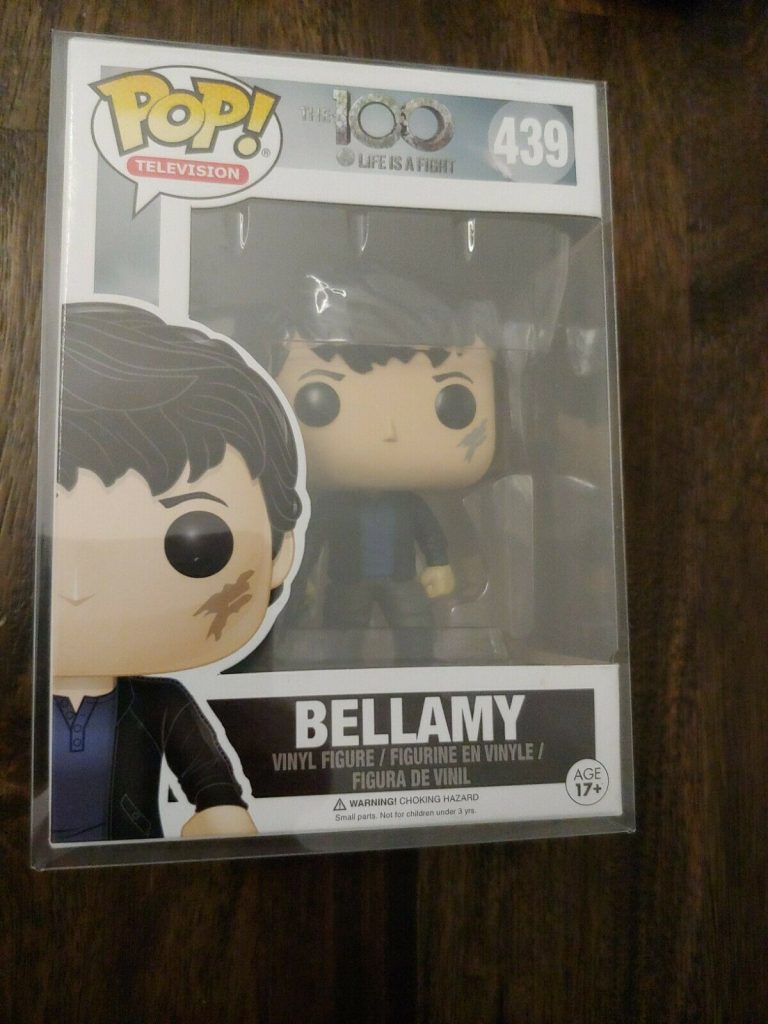 He is loyal to his sister and goes any length to ensure that he gets transported to Earth with her. All of this to protect her. The protagonists in the show typically always wear the same outfits, so it was only natural that Bellamy was seen only wearing his grey jeans, blue t-shirt, and notorious black leather jacket. 
Bellamy gets sent to an unknown and dangerous world, so he smartly wears combat boots and, in particular, a great rifle to safeguard himself and his sister. 
His face is essential, but we can see the iconic mark on his left cheek, which shows Bellamy.
"Fear is what fear is. Slay your demons when you're awake, it won't be there to get you when you sleep." – Bellamy. 
2. Raven – Tv Series – The 100 Funko Pop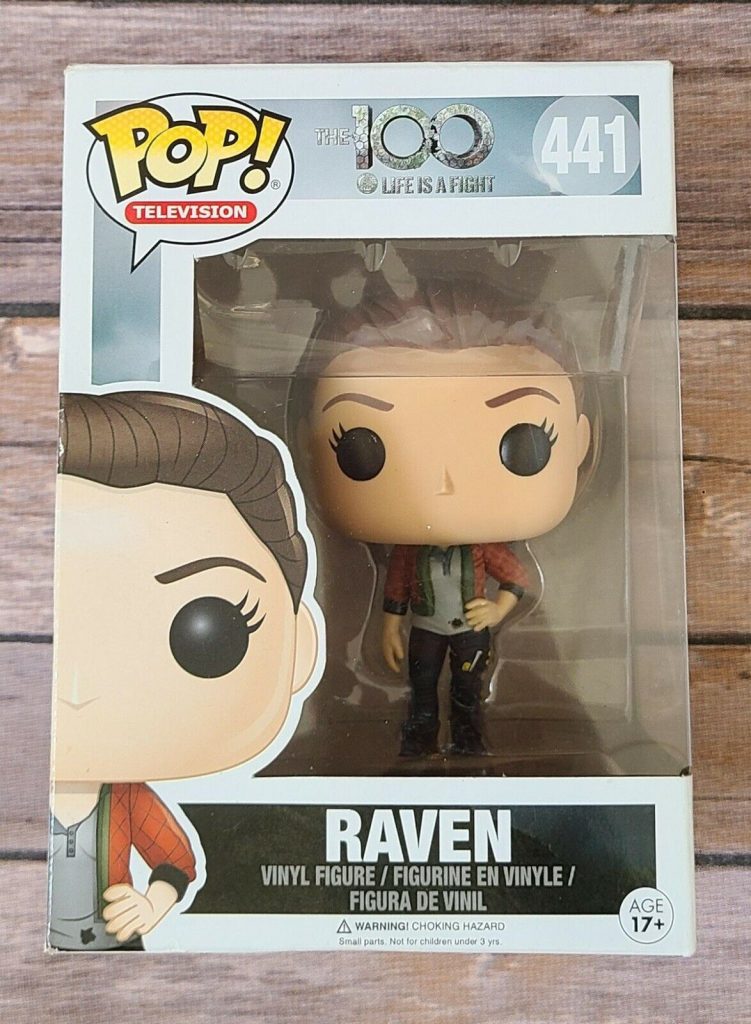 Raven has been the main character in The Hundred series since season 2, but she has been a series regular since season 1. She is not a member of the original party sent down to Earth. However, she reaches Earth at the start of Season 2 to join her boyfriend, Finn. Raven, unlike others in the series, lacks a warrior appearance. 
She is in the "standard" black pants and boots, but she also wears a grey t-shirt and a red jacket. In addition, she uses a brace over her left leg, which allows her to walk properly because of the wound she got due to the ball she took in the thigh. 
Her face is plain with no scars or marks, but we can distinguish her long brown hair pulled back.
"I'm not mad at you for saving my life. I'm mad at you for making me care about yours. Understand?" – Raven. 
3. OctaviA

– Tv Series – The 100 Funko Pop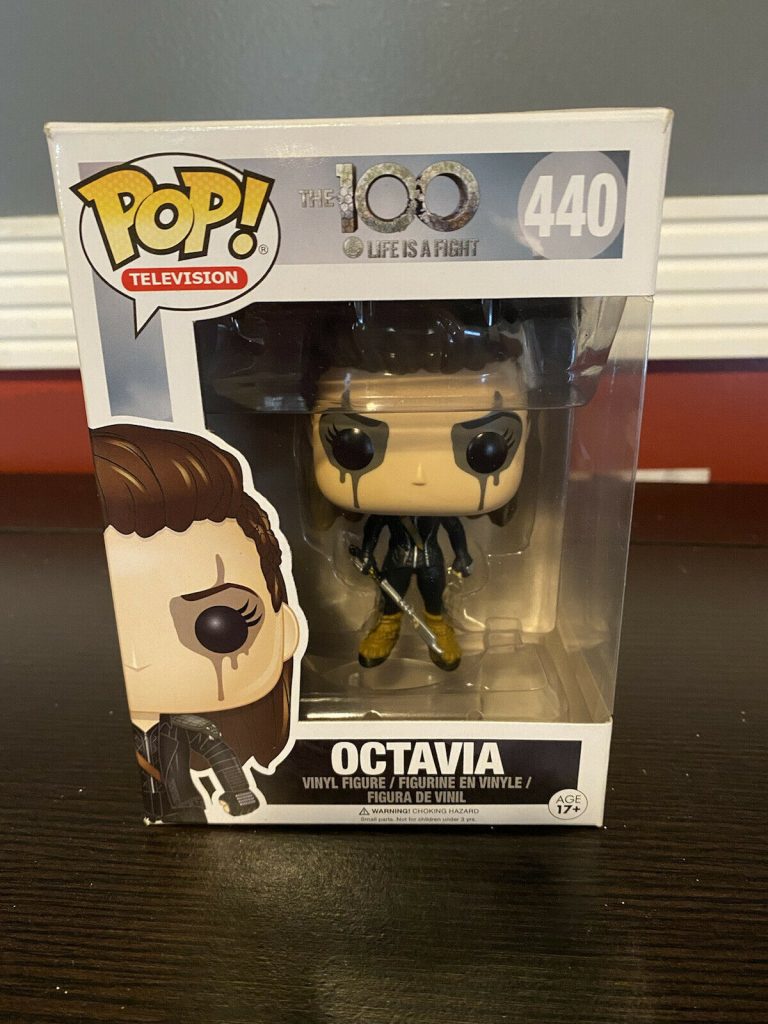 Octavia is one of those adolescent girls. Bellamy's younger sister is very close to her brother, from the one she was parted from for an extended period when their mother hanged for conceiving an unlawful second child. Octavia wears authentic warrior gear, as shown in the series. 
The Funko Pop character wore the same clothing – black slacks and a black leather jacket. In addition, she is wearing brown wool ankle pads and is holding an ax. The figurine has a lot of spikes on the hands and arms and is incredibly detailed in the character's attire.
 The makeup on the eyes works excellent, and her hairdo of Viking origin, with numerous braids on the sides, is extremely well reproduced.
"The warrior doesn't mourn the dead until the war is over." – Octavia. 
4. lincoln

– Tv Series – Funko Pop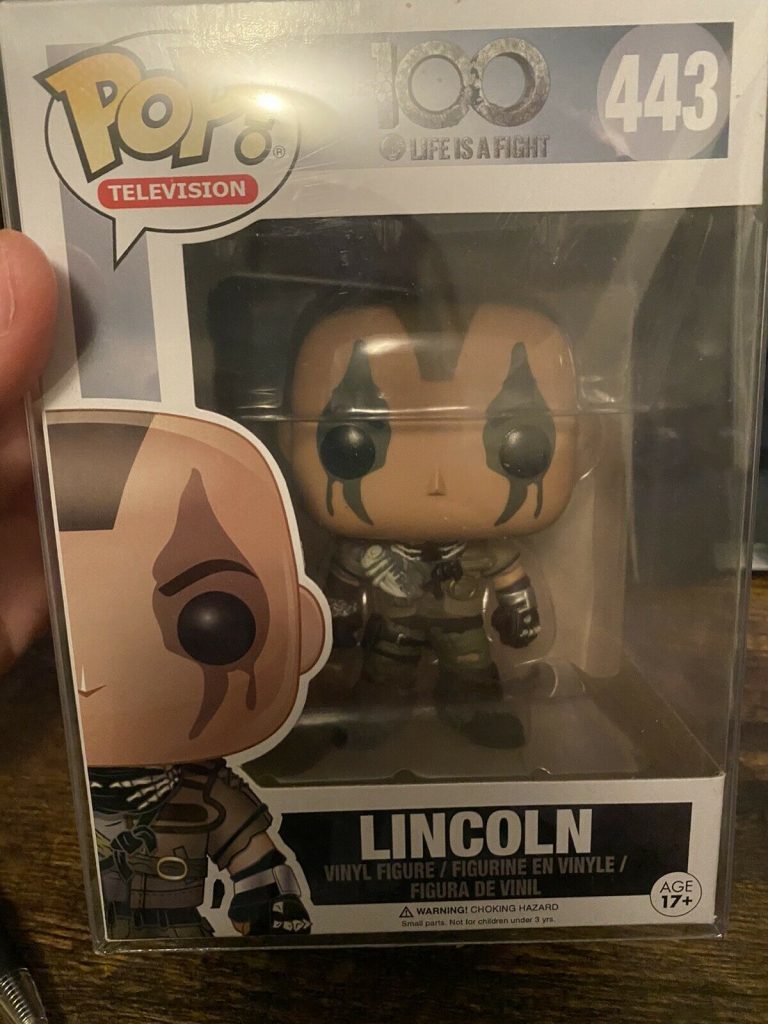 Lincoln was a part of the Trikru tribe in the post-apocalyptic series The Hundred. As a result, Lincoln is a tribal fighter who frequently assists young delinquents and even begins a relationship with Octavia. But he will be viewed as a traitor by his people, and he gets caught by the mountain people, who will compel him to become a reaper.
Lincoln portrayed with his Reaper look for this figurine unique to San Diego Comic-Con 2017. As a result, Lincoln dresses in his customary attire: green slacks, partially fur-covered boots, and a grey t-shirt. However, the reapers' medications are causing him to be highly aggressive; his shredded t-shirt, and we can see that he has broken the shackles that bind his wrists together. 
Finally, we can tell from his face that his eyes are stained red due to the medications that have turned him into a reaper.
"If death has no cost, life has no worth. That's how we live." – Lincoln. 
5. Lexa

– Tv Series – CHASE Funko Pop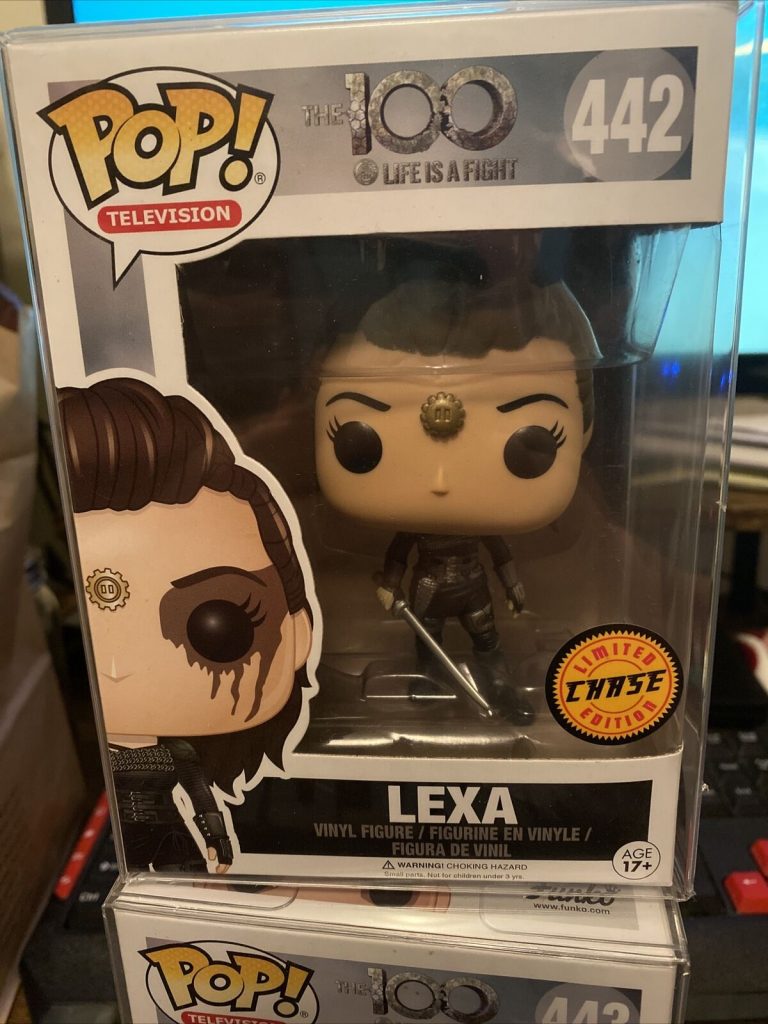 The current regime decides to send a party of 100 young criminals to Earth to test whether they can return. The gang will rapidly find that people never indeed vanished from the planet. Some clans have survived, and Lexa is the head of twelve reunified clans. 
Unfortunately, the crew dispatched to Earth will have to join forces with a far more deadly faction. Like the other characters in the book, Lexa has an appearance that combines old and contemporary warriors. 
Funko has captured her black leather attire with several metallic components quite well. She also has a sword in her right hand, her preferred weapon.
 Her iconic makeup, which Octavia has also embraced, and the Sun sign on her forehead. Her braided hair along the side of her face in a Viking manner.
"I do care, Clarke, but I made this choice with my head and not my heart. The duty to protect my people comes first." – Lexa. 
6. Clarke

– Tv Series – Vaulted Funko Pop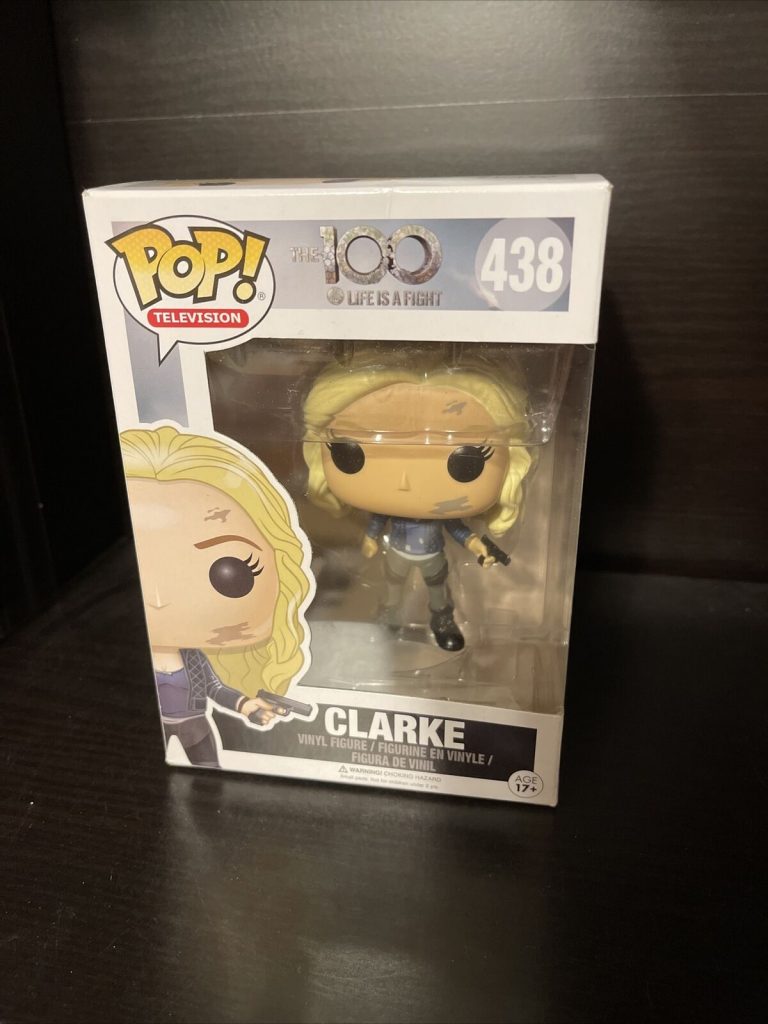 Clarke is one of the main protagonists in the post-apocalyptic television show The Hundred. She was a doctor in training. Thus, her expertise will be beneficial to the gang. After a little while, she would even become one of the leaders. 
She is in black slacks and matching boots. She is wearing this with a blue t-shirt and a black leather jacket. The unique scars on her face are visible at head level and her gorgeous blonde hair. 
She has a gun in her left hand, which she uses to protect herself.
"You Don't Ease Pain. You Overcome It." – Clarke 
Where to buy The 100 funko pops? 
Your best chance of getting one of these vaulted funko pops is on Mercari, eBay or Amazon. It's rare if you see these at conventions, although it's possible. Check frequently and remember that prices will be high since they no longer produce these pops. For example, you can find Octavia on Amazon selling for over $100 dollars.
How to Tell a Fake the 100 Funko Pop and Avoid It 
Before buying any Funko Pop, search for it online and compare the details of the characters. The easiest way to avoid buying a fake funko pop is going to multiple third-party selling sites like eBay, Mercari or WhatNot, to see photos of the funko pop. 
If the funko pop box looks the same across multiple selling sites and from different sellers, then you know it's not fake and real. 
The 100 Funko Pops have details in their costumes, so that is a critical thing you should match.  Also, if it is hard for you to check the costume, you can look at the character's hairstyles for better clarity.
Of course, you can always post in Facebook groups to ask the community, and they'll be able to help as well. 
If you've enjoyed reading this article, we have other vaulted funko pop lists and buyer guides: 
Lastly, sign up for our bi-weekly funko pop newsletter to gain inspiration on learning about funko pops, display and collect.