Are metallic funko pops rare? A common question collectors have: In short, metallic funko pops are in high demand and will remain that way due to the characteristics most pops do not have.
Also, how do they compare to ordinary vinyl funko pops? Metallic pops are worth more and tend to be more expensive. Our article will dive into why metallic funko pops are so rare and what makes them so expensive! 
In addition, when companies combine 'exclusives' by adding an exclusive sticker to their metallic funko pop, it increases the value of the pop even more.  
Here's an example, Luffytaro (Metallic) Hot Topic Exclusive  vs. Luffytaro (Common):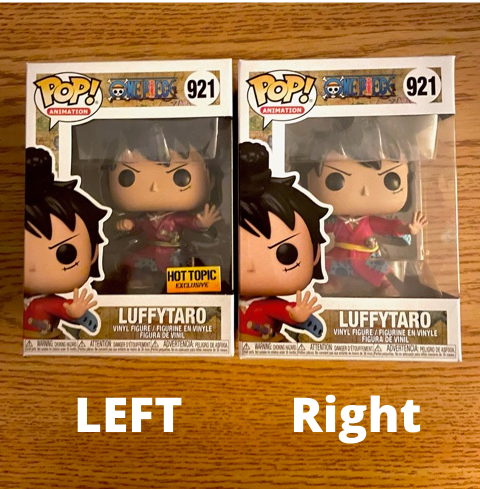 The funko pop on the left is worth $20-30 dollars, whereas the funko pop on the right is worth $10-$17. So there's a $10 to 15 dollar difference when comparing the two.
For those who haven't heard of the different types of funko pops, we wanted to put together a know-it-all guide on metallic funko pops. 
What are metallic funko pops?
Metallic Funko Pops exist and are highly desirable (rare) due to the weight difference of .5-.7 ounces, which is noticeable compared to a vinyl pop. Additionally, metallic funko pops typically have a shiny paint coat than standard vinyl pops, with a more dull or bland paint job. 
Funko pops receive a lot of hate for their paint job. Especially, when comparing funko pops with Nendoroids.  However, Funko Inc (the company) continues to improve on them. Read more about why people hate funko pops here. 
As the name suggests, these pops are metal. Weighing anywhere between .5 to .7 ounces more than a typical funko pops. We wrote an article on funko pop dimensions and sizes you'll also find more information about the different types of pops.  
Plastic or vinyl Funko Pops are great, and everyone loves them. However, when compared to Metallic Funko Pops, they are less improves and will explain more below. 
Additionally, it will take you through the most expensive Metallic Funko Pops currently. 
Here Is Why Metal Funko Pop ARe Better than a Vinyl PopS 
If you are getting something, one should ask why? 
The reasons why Metallic Funko Pops are rare and better than a vinyl (common) one in most cases:
A Metal Funko Pop has a distinctive cool-looking shine to it. Hence that makes it more attractive and pleasing to look at on your shelve.

Metallic pop vinyl's are well-balanced and easy to stand without any support.

Most Metallic Funko Pops are chases or convention exclusives which makes them rarer than standard ones.
Honestly, a cool-looking Funko Pop with a better shine has a way better appearance than its brethren if one goes for looks rather than a rarity. But even if your account for the rarity, a Metallic Funko Pop leads the race. Hence, if you are having second thoughts, then the reasons mentioned above will clear your mind.
How is funko metallic pop made? Well, that's easy to answer, the same way a Vinyl Funko Pop gets made but with minor calibrations. Vinyl can be shaped into many things. However, metal is more solid than Vinyl. Hence, metal gets poured into the character-shaped encasing, and when it becomes solid, the covering split into two, removing it from the casing.
List of the Best

metallic funko pops (Rare)

of 2021

Want to get the best Funko Pops? We have compiled a list of the best Funko Pops of all time.
1. My Hero Academia Eijiro Kirishima (Metallic) #606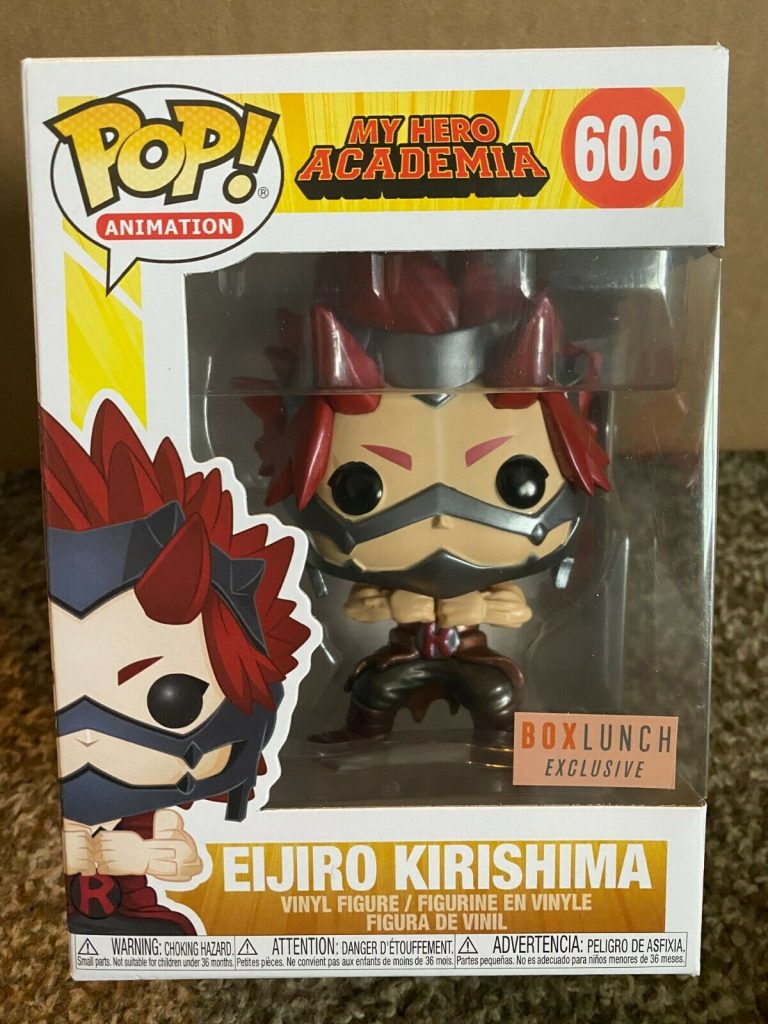 Kirishima is a character in My Hero Academia where he is training to become a Pro Hero. With his strong will and good intentions, he is making his way to the top. Kirishima is a kind character with noble intentions, and even with all the power, he wants to protect people from evil. It is clear by Kirishima's statement, "I will become a hero who can protect!"
Moreover, the guy loves talking about being manly. He doesn't want to lose any fights and has the Quirk Hardening ability. His ability makes him hard like a rock. But even though he can become a rock, he is rational and stable at all times. Unlike some characters who scream "die die die" in My Hero Academia.
2. Space Jam: Marvin the Martian Metallic Pop & XL Tee Target Exclusive #1085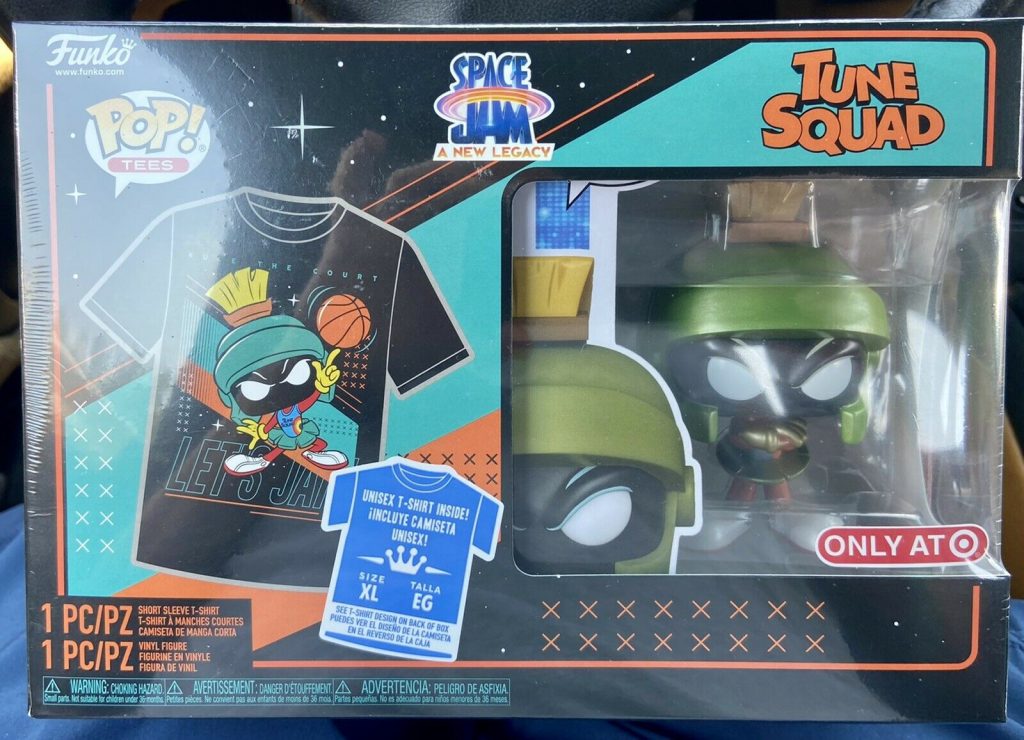 Marvin the Martian is one of the most simplistic yet funny characters. Moreover, in Space Jam, we get to see him as a referee in the Toons vs. Aliens match of Basketball. An interesting fact about this is that Marvin is the only person who can be the referee because he is both an alien and a toon. In comparison, all other characters are ineligible for the referee's post.
However, in retrospect, we get to see Marvin trying to blow up the Earth because "it obstructs my view of Venus." Hence, Marvin would have loved to play against the toons team, but the Aliens team were a bunch of slaves working under someone. Thus, the only option for Marvin was to be the referee.
3. The Joker 1989 Funko Metallic Gamestop Exclusive DC Batman #337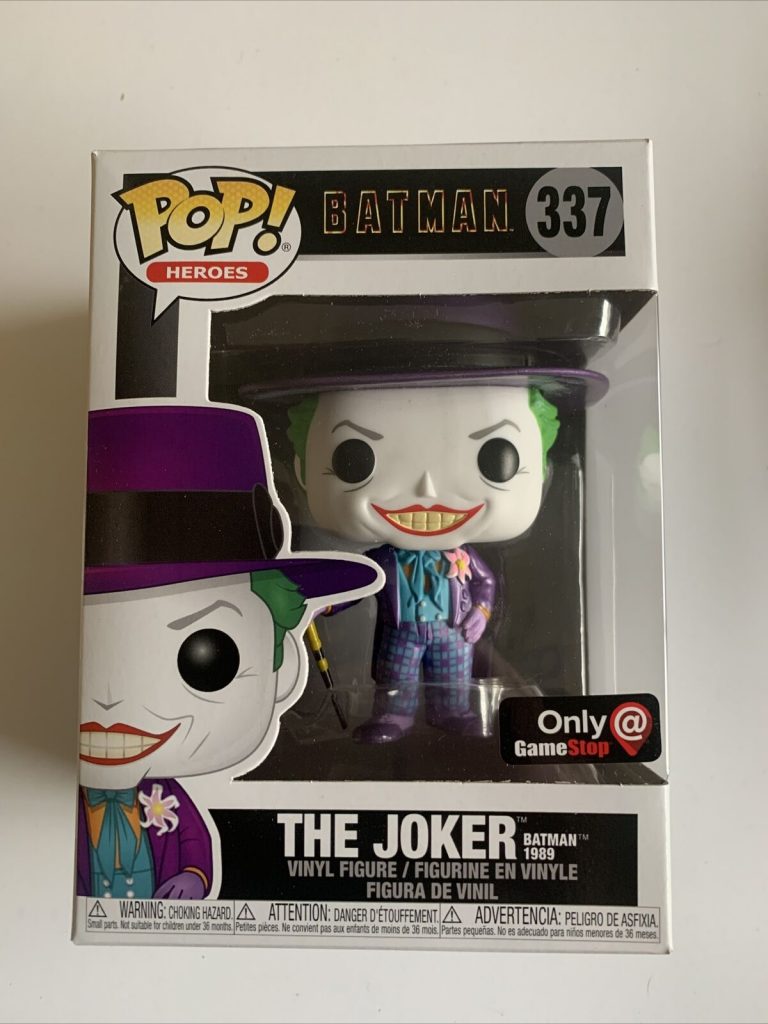 "Have You Ever Danced with the Devil in the Pale Moonlight?" sounds kinky, but that's what the Joker from 1989 said to Batman before shooting him. The Joker of 1989 is one of the iconic ones in the Batman series because, unlike others, he is considered a maniac and an actual villain.
Although the above line does make complete sense yet Batman asked for clarification. The Joker replied that he says this to all of his prey because he likes its sound. After which, the Joker proceeds to shoot Batman. Finally, he hinted that the killer of Bruce Wayne's parents was him!
4. DC Heroes China Imperial Palace Metallic Blue Batman #374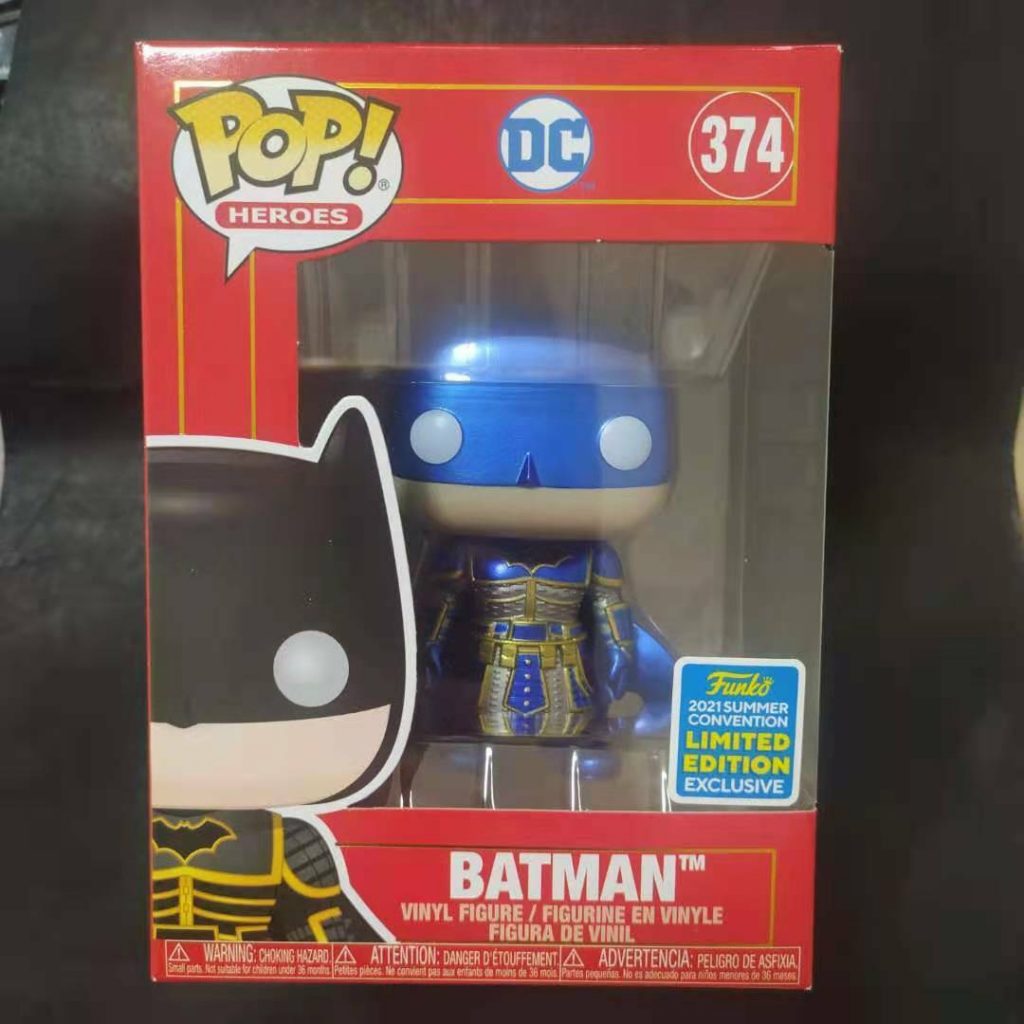 DC Heroes China gives all of its characters an exciting and cool ninja look, eliminating all the wrong guys in China by ninja style. One of the most notable characters is Batman. However, Batman looks more like a samurai than a ninja here. Instead, he led an army of ninjas, and you also get to see four different Robins alongside him.
In one particular scene, we get to see Batman leading his army to fight some bad guys and says this, "I will be what the Bat clan calls me, I will be their prophecy, I will be the legendary ninja who will bring peace to their land — I will be Sengoku Batman!" An interesting fact to note here is that he also has a Butler in China.
5. Green Ranger Tommy Metallic Gigantic Deals Exclusive #669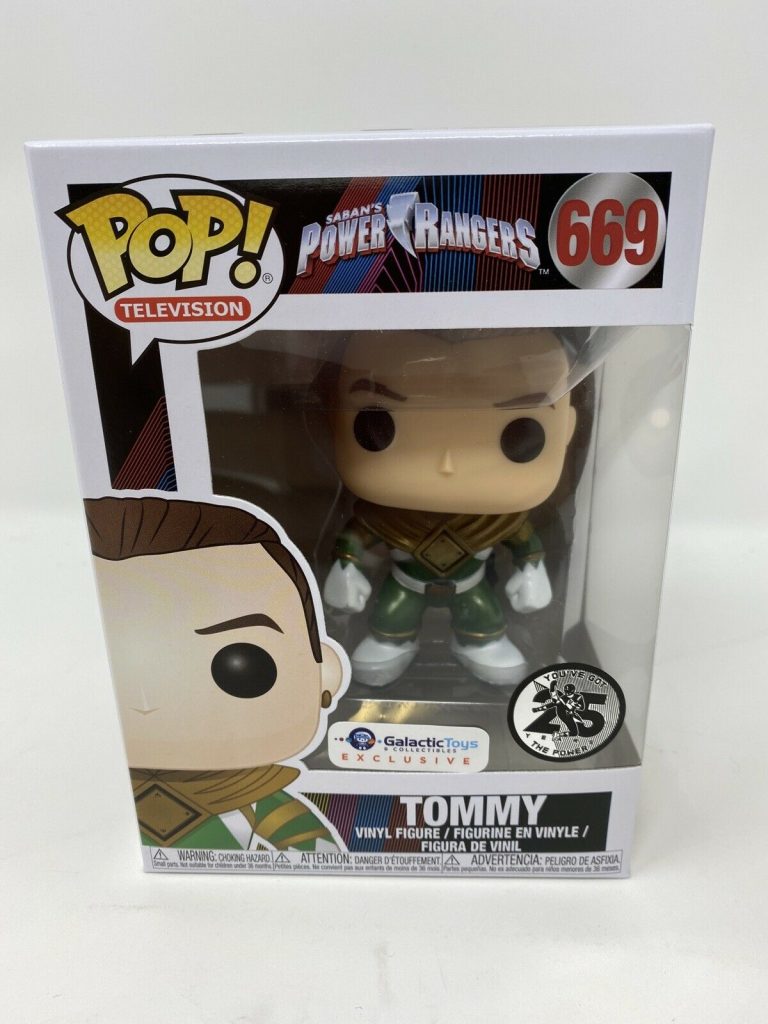 Tommy Oliver is best known as the first and original Green Ranger. He is a legend among the Power Rangers as he single-handedly almost defeated all other power rangers under the mind control of Rita Repulsa. But he isn't so popular just because of his immense power.
Green Ranger is brave and willing to take any risks for his friends. He once risked his life to save Kimberly, the Pink Ranger, after saying, "I don't care. I'm a Power Ranger 'til the end." Moreover, he went above and beyond to help Kimberly because he was in love with her at the time. Sadly, in a letter, she revealed that he was like a friend to her and that she had fallen in love with someone else.
6. Goku Ssgss Kamehameha Metallic Chalice Exclusive #563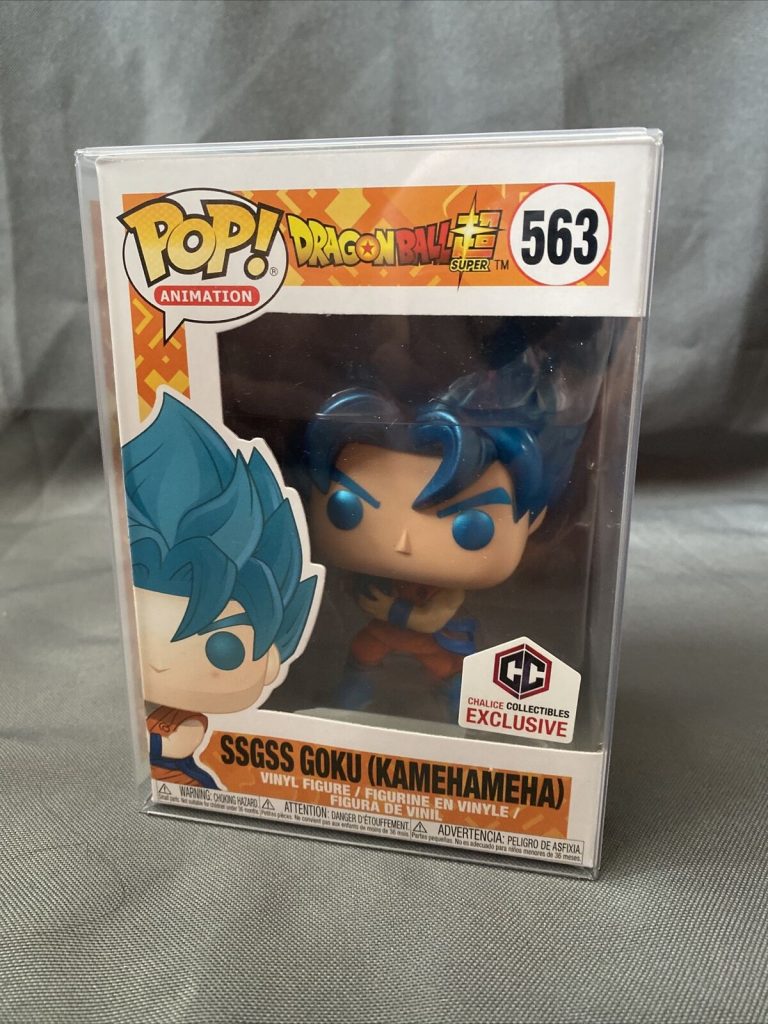 Goku is the leading character of DBZ. One of the most beneficial techniques or powers to win a fight in Dragon Ball Z is to change forms. The stronger the form is, the more chances the character has to win. As Goku and Vegeta are Saiyan's, they are relatively more challenging, but they can go into more forms like Super Saiyan forms.
Here, Goku has blue hair, which is due to his Super Saiyan God Super Saiyan form. The SSGSS form of Goku is also known as Super Saiyan Blue. Kamehameha is one of the most iconic finishing moves in the history of the Dragon Ball Z series. Moreover, Kamekameha is the signature move of Goku. During a sparring match, he taught his son, Kamehameha, saying, "Try this one, Gohan! Super Kamehameha!" and then demonstrating how to get it done.
7. Marvel Unmasked Captain America
Metallic
#06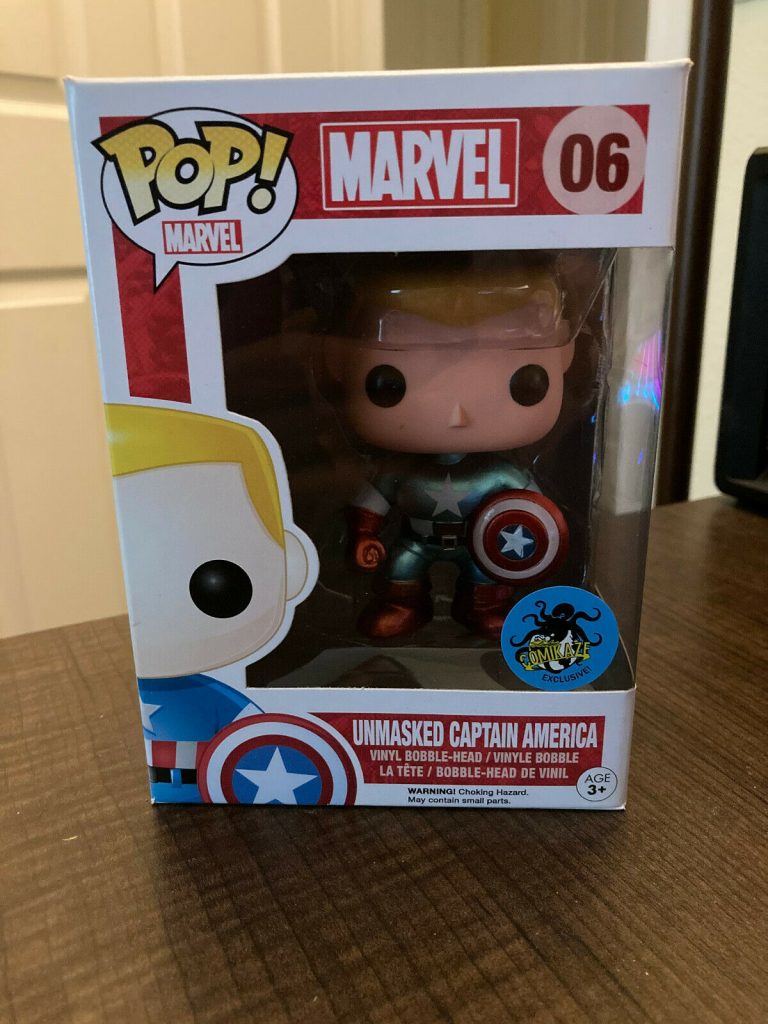 Steve Rogers, the test subject of Super-Soldier, got chosen because of his intelligence, guts, and willingness to help others at any cost. Before he received the serum, Steve was a skinny guy and a weak person. However, He tossed a fake grenade between his platoon; he jumped on it to prevent anyone around.
After seeing his bravery and valiantness, Steve was injected with the serum, becoming a solid person with superhuman powers. Then we got to see Captain America, who soon became the leader of Avengers. 
You also get to see this Funko Pop of Captain America holding his iconic shield.
8. IT Pennywise with Balloon Metallic Hot Topic
#475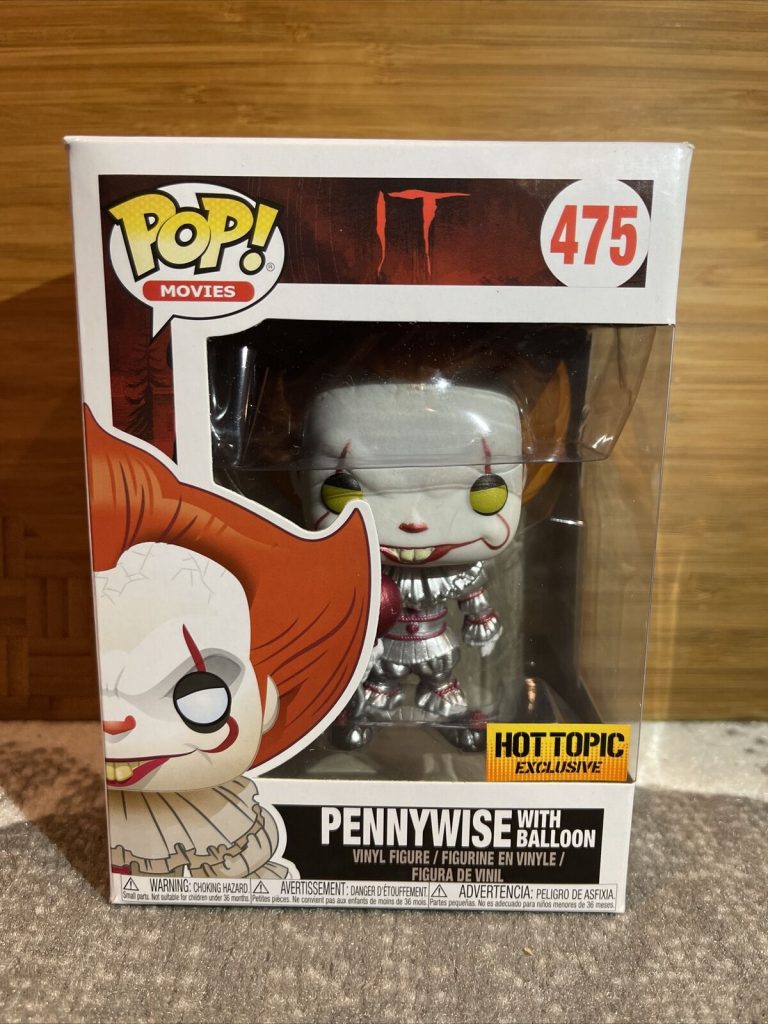 IT Pennywise took the world by storm, literally as he appeared from the drain and killed Georgie. We get to see his smirk and iconic red balloon in this Funko Pop. Honestly, this is one of the creepiest Funko Pop to have. The resemblance with the original character is uncanny.
Pennywise is a powerful creature, and his best power is to change forms to lure prey. For example, when he first met Georgie, his eye color changed from yellow to blue because he sensed that Georgie was uncomfortable with his eye color, and his mother's eyes are blue. Hence, Pennywise altered the color of his eye to soothe the child and lure him. He also offered a balloon to Georgie because he can sense their fears, thoughts, and likings. "Do you want a balloon too, Georgie?" Pennywise said to the child.
Which is better – flocked funko pops vs. metallic funko pops? 
Flocked Funko Pops is the completion of fine particles to make the surface or texture fuzzy. Flocked Funko Pops are usually the ones that have fur like Chewbacca. However, metallic Funko Pops use a heavier metallic material than flocked pops, and they do not have a fluffy feel or texture.
Metallic Funko Pops are shiny and are ridiculously good-looking. But, at the same time, a Flocked Funko Pop has a fluffy and cute look. So if you are going for a sturdy and shiny look, then Metallic Funko Pops are the best. However, if you are attracted to fluffy and cute-looking Pops, the Flocked ones are for you. It all depends on your personal preference.
Where to buy metallic funko pops? 
Here is a list of the best places to buy Metallic Funko Pops:
Comic cons or conventions

Target

Amazon

eBay
Comic cons, conventions, or Target stores have exclusive Pops like the Metallic ones. However, buying from these places might seem hectic, but it gets you the latest and exclusive Funko Pops. Stores like Amazon and eBay get you all types of Funko Pops, including Metallic ones regardless of their launch date. Hence, if you can afford a little higher price and save your time, go for the online stores.
New Metallic Funko Pop 2021 List 
Here is a list of the five new Metallic Funko Pops of 2021:
DC Imperial Batman Summer 2021 – China Exclusive (Metallic)

Mortal Kombat (2021) – Scorpion (Metallic)

Woman 1984 – Wonder Woman with Tiara Boomerang (Metallic)
Metallic Funko Pops are Better Than Flocked Pops 

We took a poll on twitter asking if collectors 'Which is better type of Funko Pops' – locked funko pops or metallic funko pops better? And the data states 70% prefer metallic funko pops vs. 30% flocked funko pops. 
Metallic pop types of Vinyl excite collectors more than flocked funko pops due to their shiny and incredible appearance with their extraordinary sturdiness. These funko pops are a must-have, and if you see them on the shelf, they should be something you add to your collection. 
If you buy these, you will have them for a long time because they aren't going to break easily like Vinyl Funko Pops. All in all, you must try out at least one Metal Funko Pop, and then you'll be addicted!