A funko blog worth bookmarking – thank you!
The majority of collectors have the following two questions 'How much do Funko Pops weigh?' and "What are the standard Funko Pop box dimensions?" 
Here's the answer…
Funko Pops weigh differently depending on the pop; however, your standard size is 4 inches (10cm), with the Funko Pop box dimensions being: 11.5cm x 16cm x 9cm. The difference between a Funko Pop in and out of the box is ~1cm. 
funko Pop box dimensions you could expect to see 
Since weight largely depends on the type of funko figure; Here's a breakdown of the different sizes and weights of a funko Pop.
Average Funko Size: 
Pocket Pop (1.5 inches/3.8cm),
Standard Size Pop  (4 inches/10cm)
Supersize Pop (6 inches/15cm, 10 inches/25.4cm,  (16 inches/40.64cm)
First, let's talk about Funko Pop's weight.
Many factors can influence value — the first and most obvious — whether it's a Pocket Pop or a 19″ Super-Sized Pop! Now, I won't mention the Pocket Pop's weight as that's insignificant, and as for the 19″ Batman, according to Amazon.com, it's 1.87 pounds! Not much at all!
Collector Tip: Average Funko Pop Box Dimensions are 3.5 x 4.5 x 6.25" in size, however, movie moments and 2-pack funko pops are 2x larger. Additionally, there's 18 inch funko pops as well. Recommend if shipping one pop to use 8 x 8 x 8" and two pops to use 12 x 9 x 6″
Other influences are the design of the Pop itself. For example, whether it's holding a weapon or has big clothes. Or even whether the figure is sitting or standing! However, that being said, your standard Funko Pop will weigh between 0.25 and 0.40 pounds in its original box. Outside of the box, it will be even less!
We recommend keeping the pop figure in the box for shipping funko pops, as the package will cushion it on the journey! 
11 examples of funko pop Box dimensions you'll see in stores
Bob Ross
Woody
Locksmith
Yami Yugi
Great Ape Goku
Thanos
Mushu
Baby Yoda – The Child
Batman
Spiderman vs. Spiderman
Han Solo & Princess Lela
POCKET Pop (1.5 inches/3.8cm)
These are the smallest Funko Pops sold — standing at only 1.5 inches (4cm), and the cheapest too! They make great keyrings!
Funko Pop Keychain: TV – Bob Ross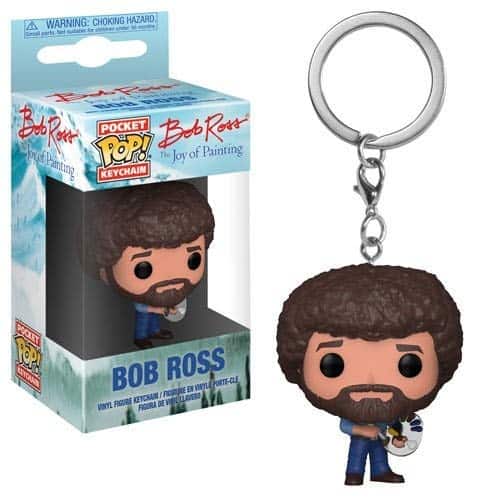 "Maybe in our world there lives a happy little tree over there." 
An excellent artist, Bob Ross, was also a fond lover of animals. He even looked after an injured alligator in his bathtub!
Funko Pop Keychain: Toy Story – Woody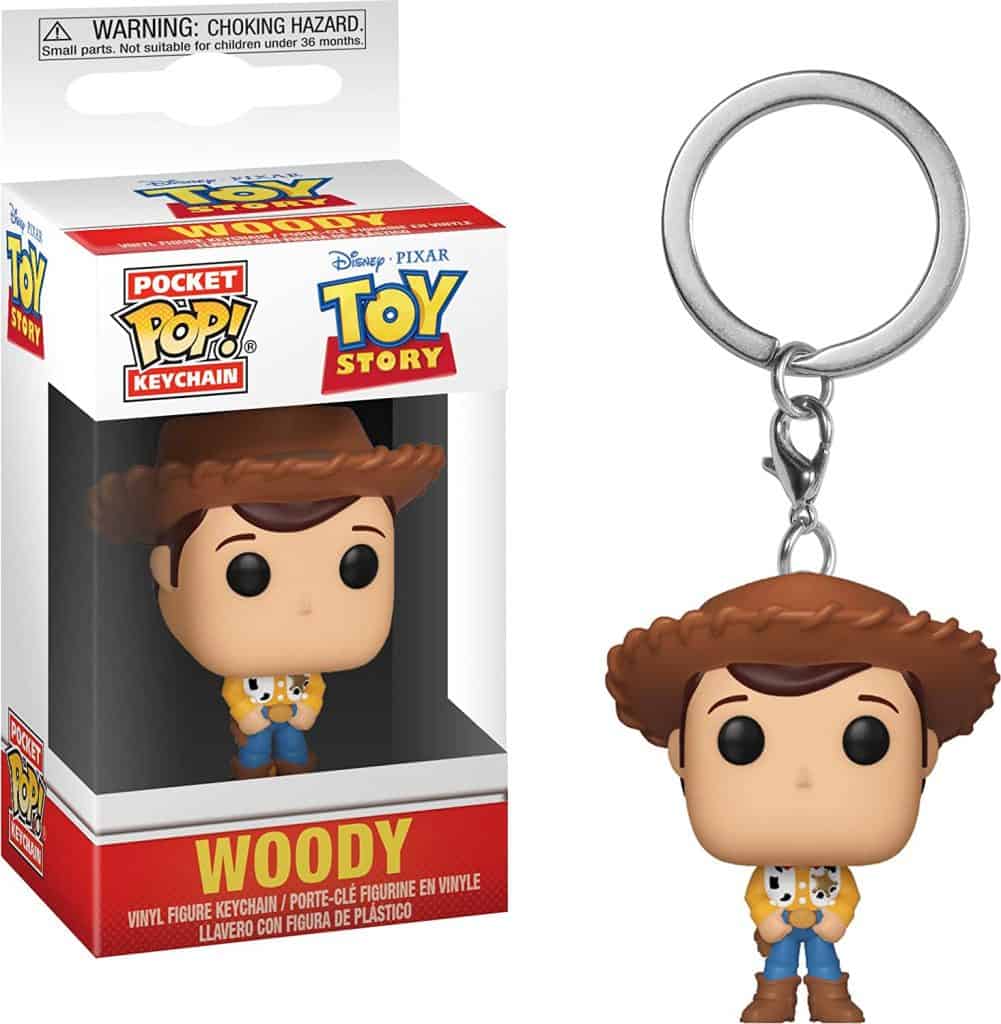 "Reach for the sky!"
Disney initially considered Paul Newman for the role of Woody in Toy Story, but they went with Tom Hanks!
Standard Size Pop (4 inches/10cm)
As mentioned before, this is the most common sized Funko Pop. They make up the bulk of a collector's display! 
FUNKO Pop standard: Fall out – Locksmith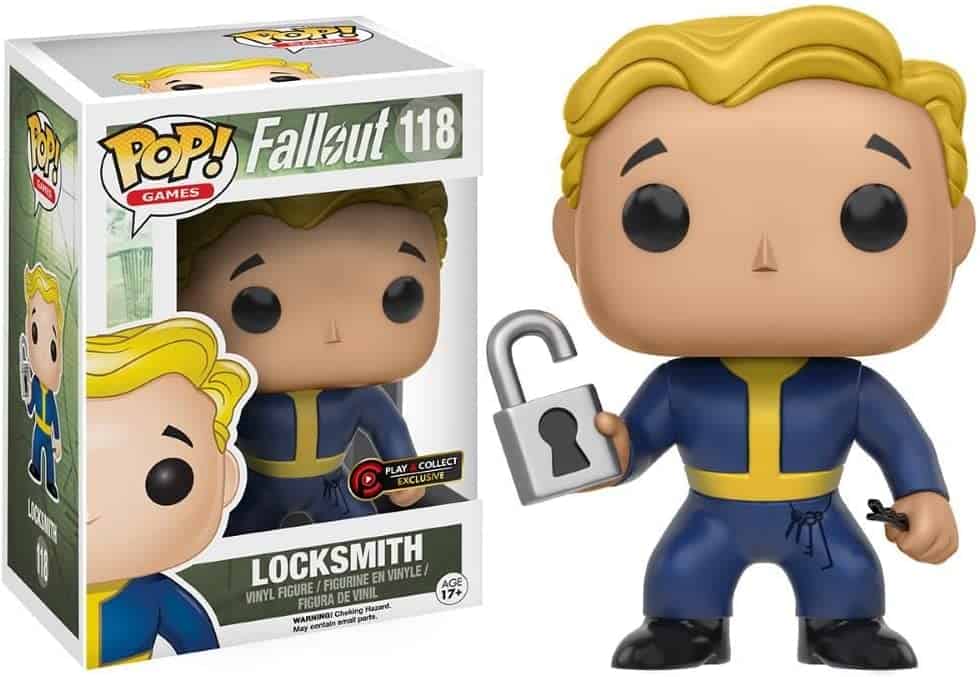 We can't quote the famous vault boy, yet we've all seen him with his thumbs up on anything Fallout!
 Funko Pop standard: Yu-Gi-Oh – Yami Yugi!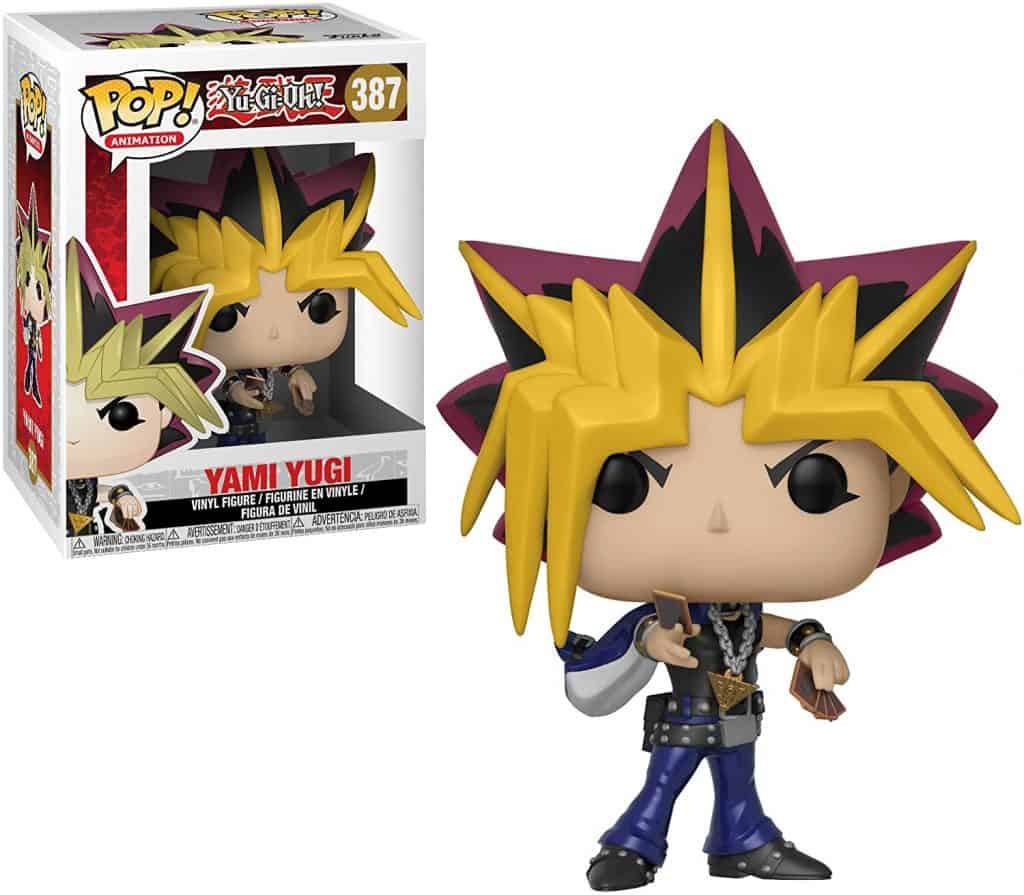 "It's time to duel!"
I always found it funny how the Yu-Gi-Oh anime never followed the card game's rules to a tee. But, hey, Yugi's belief in the heart of the cards trumps all!
supersized  Pop #1 (6 inches/15cm)
The super-sized Pop is fascinating because it encompasses PopS between 6, 10, and 19 inches! Often, they'll be larger than life characters. You can still find these in stores, but they won't be as expected. We'll start with the 6-inch Funko Pop.
6 inch pops are  rare and worth when you get the chance. 
 Funko Pop supersized: Dragon Ball Z – Great Ape Goku.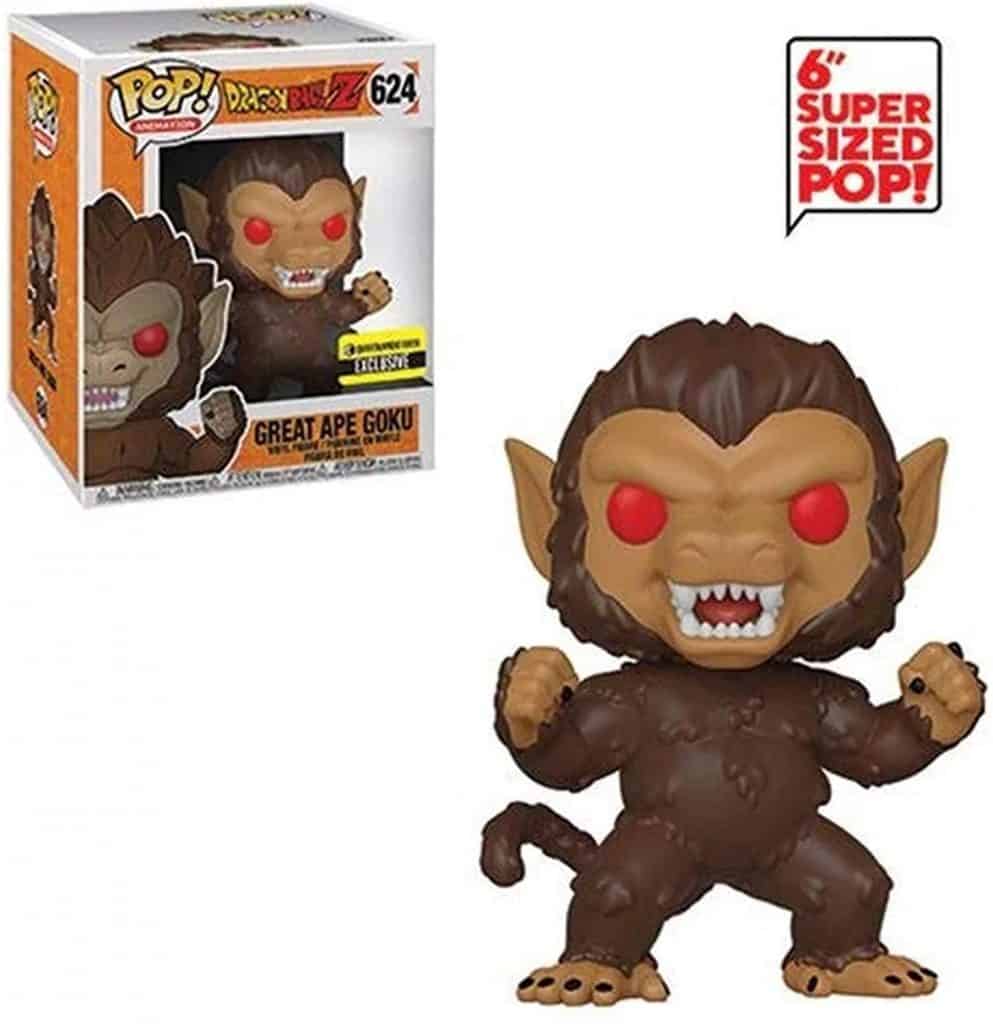 "Power comes in response to a need, not a desire. You have to create that need."
You won't hear Great Ape Goku saying that, but we thought they were noble words from Goku himself!
Funko Pop supersized: Marvel – Thanos.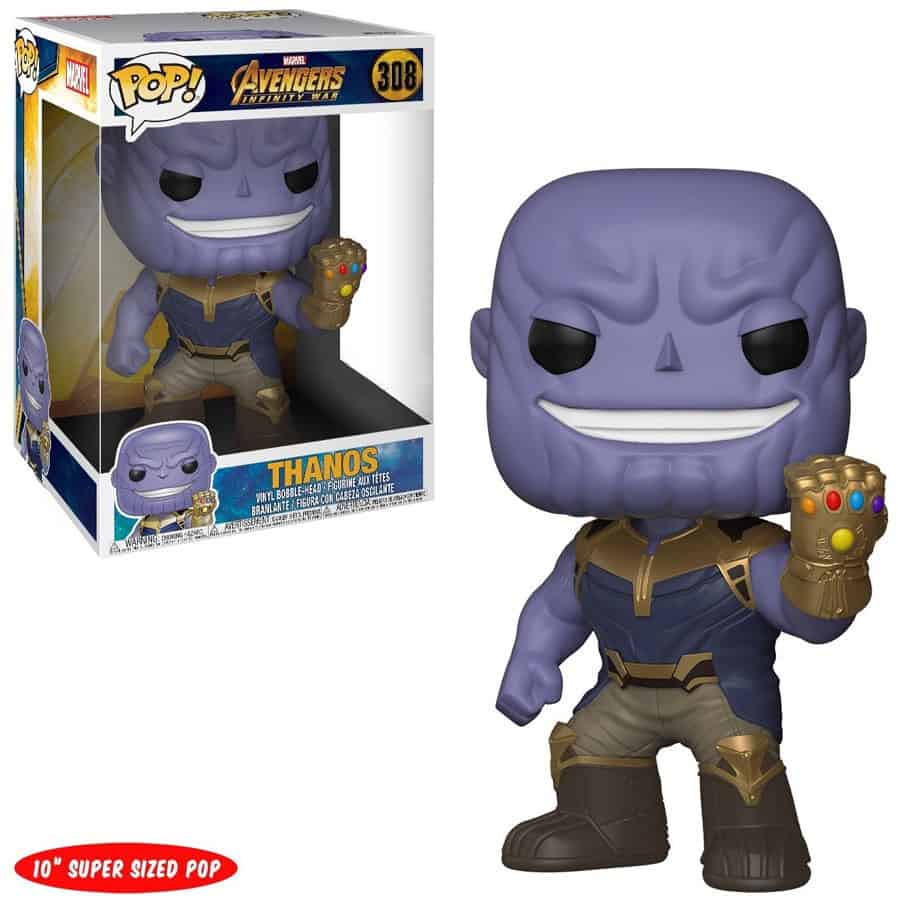 "I am inevitable."
We're not surprised Thanos is a super-sized Pop, and we bet you're not either! One of the biggest supervillains in history, brought to the MCU's big screen, has been causing trouble in the comics since 1973!
Supersized Pop #2 (10 inches/25cm)
Funko Pop supersize: Disney – Mushu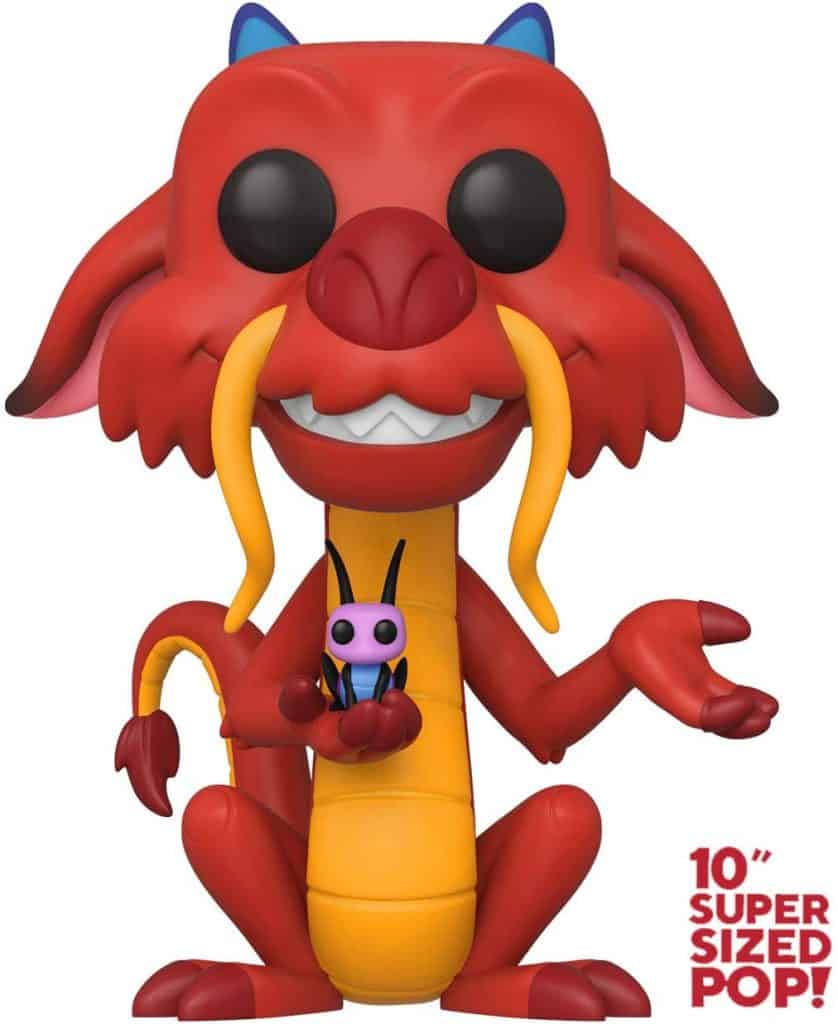 "Who am I? Who am I? I am the guardian of lost souls! I am the powerful, the pleasurable, the indestructible Mushu!"
A fan-favorite who didn't quite cut Disney's 2020 recreation of Mulan. Here's to you, Mushu! 
Funko Pop SuperSized: Star Wars – The Child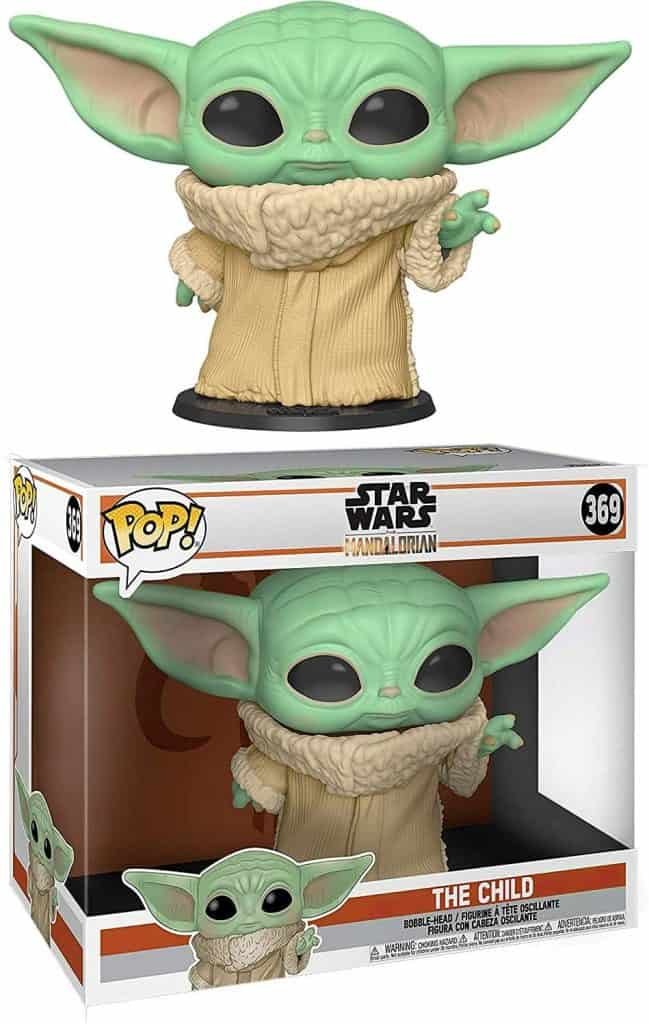 With the release date of The Mandalorian Season 2 trailer, we gave a place to the super-sized child! Or as he is more colloquially known — Baby Yoda!
SuperSized Pop #3(19 inches/50cm)
Funko Pop SuperSized: DC – Batman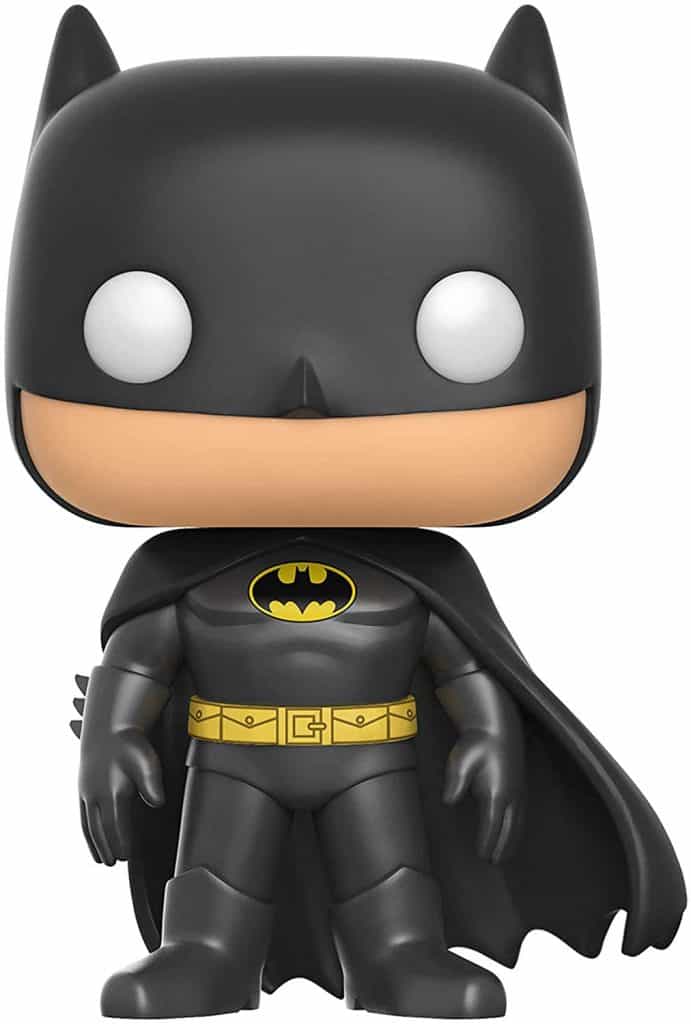 "It's not who I am underneath, but what I do that defines me."
We only have one example of this size. It's more of a novelty and comes in at a steep price! However, you can guarantee any collector would love this gift! 
While we're on a roll, check out these two-pack Pop's! These are standard-sized Funko's that come in larger boxes because there's two of them! Usually, they're characters that would often be paired together in-universe. 
Funko Pop Multi-pack: Marvel – Spiderman vs. Spiderman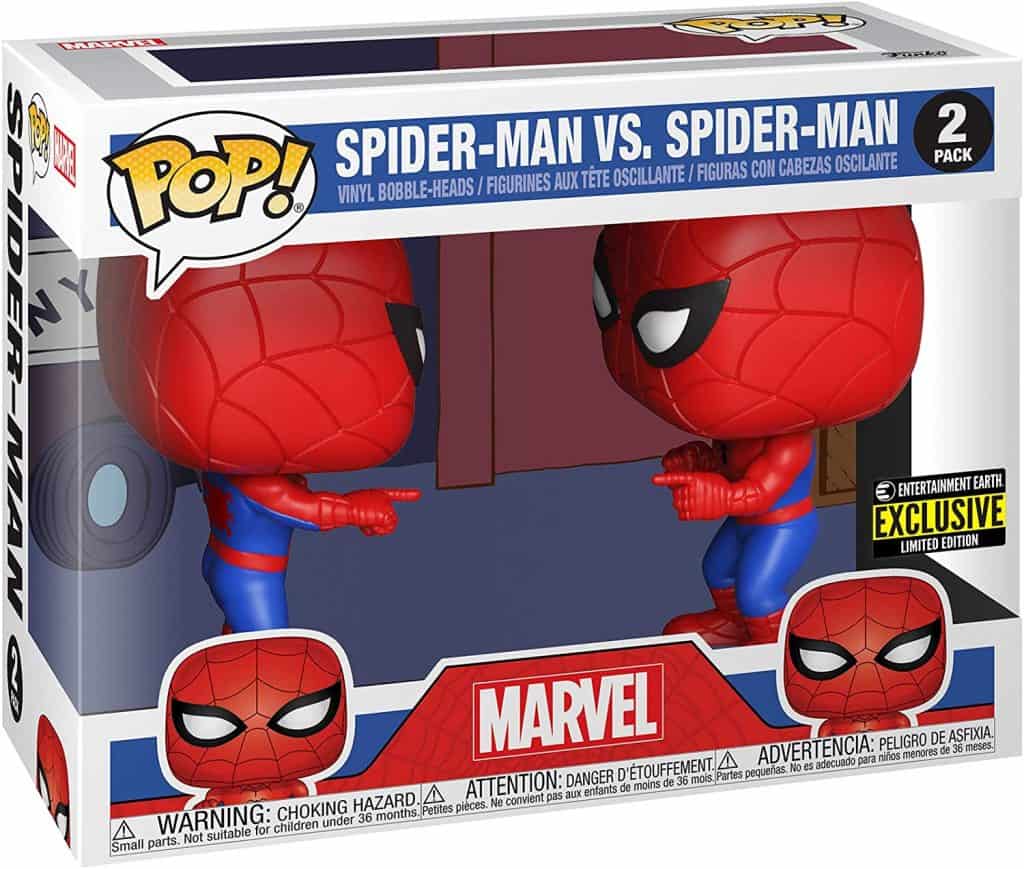 I had to include this one, as it made me laugh! A famous scene of Spider-Man vs. Spider-Man from "Into The Spider-Verse."
Funko Pop Multi-pack: Star Wars – Han Solo & Princess Leia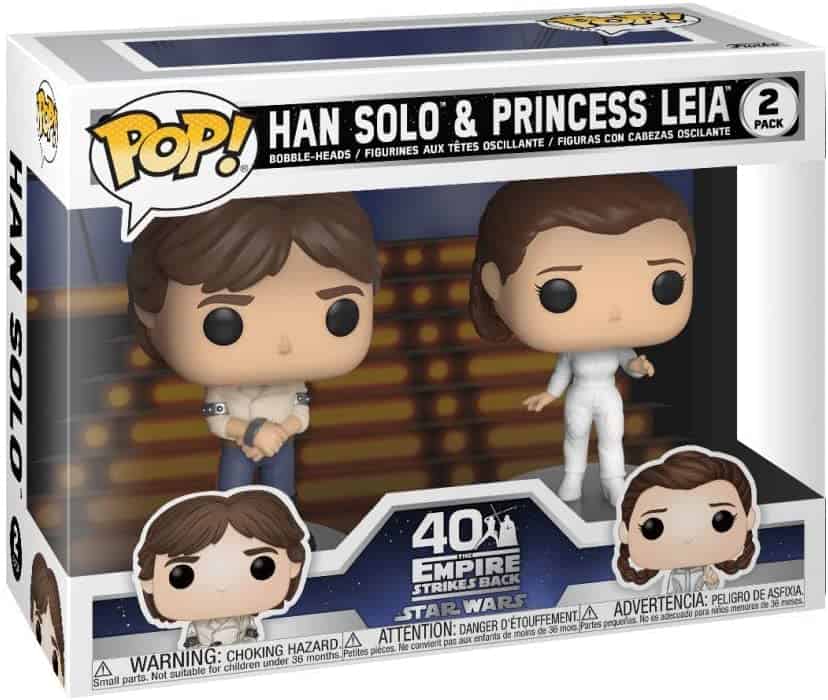 "I love you.
"I know."
This Funko Pop, for the 40th anniversary of The Empire Strike Back, really proves what we meant when we said the two-pack Pops usually belong together!
How do you ship your Funko Pops? 
For starters, we'd recommend double wrapping the box in bubble wrap. A square foot of bubble wrap only adds around an ounce of weight to your Funko Pop – but you shouldn't need that much for one figure! This is an excellent practice for shipping. I'm sure you've seen reviews from people receiving Pops with damaged boxes. Chances are, the shipper didn't get bubble wrap! 
Moving on, an 8″ x8″ corrugated box is perfect for packing one Funko Pop. Though, if you're sending more than that, you'll need something larger. In that case, we recommend checking out stores such as Staples. Bring your Funko with you and ask for the salesperson's best advice!
Why Staples? Because some locations, especially in America, have a UPS center attached to them. If yours does, they won't only find you the right box, but they'll also take you through the entire shipping process and make your life that much easier! 
Here's a neat little trick!
If you ordered the Funko Pop online and it came undamaged, why not package it in the box it came in before sending it on? You know that box worked, so consider it recycling! 
Additional resources about funko pop box dimensions
Amazon usually uses boxes bigger than they need to, and line the cardboard itself in bubble wrap instead of wrapping the Funko Pop. It still creates a barrier to protecting the Funko Pop box; however, you could consider lining the box and covering the Funko for extra protection. 
For the labels themselves, check out Dymo Label Writers! We know — nothing beats a useful old permanent marker, but if you're making a habit of selling Funko Pop's, you can design fantastic shipping labels right from your computer, then print them straight from your writer. It looks great, and you can be sure the shipper won't misread it in transit!
Follow these tips, and you'll be a Funko Pop shipping pro in no time!
 In summary:
Know which category of Pop your toy falls under.

Buy a box online or from a retailer such as Staples! Use an 8″ x8″ corrugated box for one Standard Funko — anything more extensive, and you must go beyond. (Ask your retailer for more help if needed!)

Line your box with bubble wrap, and wrap the figure in bubble wrap, too! 

Print a label using a Dymo Label Writer if available. If not, use a clear permanent marker and a roll label! (Check out Amazon Basic's

here

!) 

Take your package to your nearest UPS center, or if not available, your local shipper. Double-check the address is correct, and send your gift away for a holiday surprise! 
Did we miss something? Or do you have your own tips? Comment below! Otherwise, we @PopAndFigures look forward to hearing from you!