Collecting $1000 plus funko pops comes down to understanding what makes a funko pop rare in the first place. We break out all the different factors that makes a funko pop rare so you can identify them quickly and effectively.
It's amazing how these tiny figurines standing just about 3.75 inches tall and 4 ounces in weight could take the world by storm. Since its first launch in 2011, Funko Pops have held its collectors captive. But wait, they are not the ones holding unto collectors; it's the other way round!
With the increase in the demand for Funko Pops, collectors find themselves nearly chasing their tails in a bid to get their preferences. And as Funko launches new designs, more and more of these toys become rare Funko Pops!
The real question is 'does luck play a role in finding rare funko pops?' or 'can you find rare funko pops if you know what you're looking for?'. Some say luck has to do with it, however, we believe if you know what to look for you can land a grail funko pop.  Let us first explain how you can tell if a Funko Pop is Rare!
Why Are Funko Pops Rare? 
Many factors influence whether a funko pop is rare. 
Popularity of the character or series
Type of sticker on funko pop box
Number of pieces produced
How many pops are off the market
Additionally, any pop vinyl figure released via an event (such as a convention) tends to skew higher in all these factors and is more likely to become a popular pop. The more popular the character and limited supply of that pop vinyl the higher the demand.
We've listed out  10 Most Expensive Funko Pops Over 1,000 Dollars for those who are curious! 
Funko Pop collection is not just a hobby, and it is also quite addictive!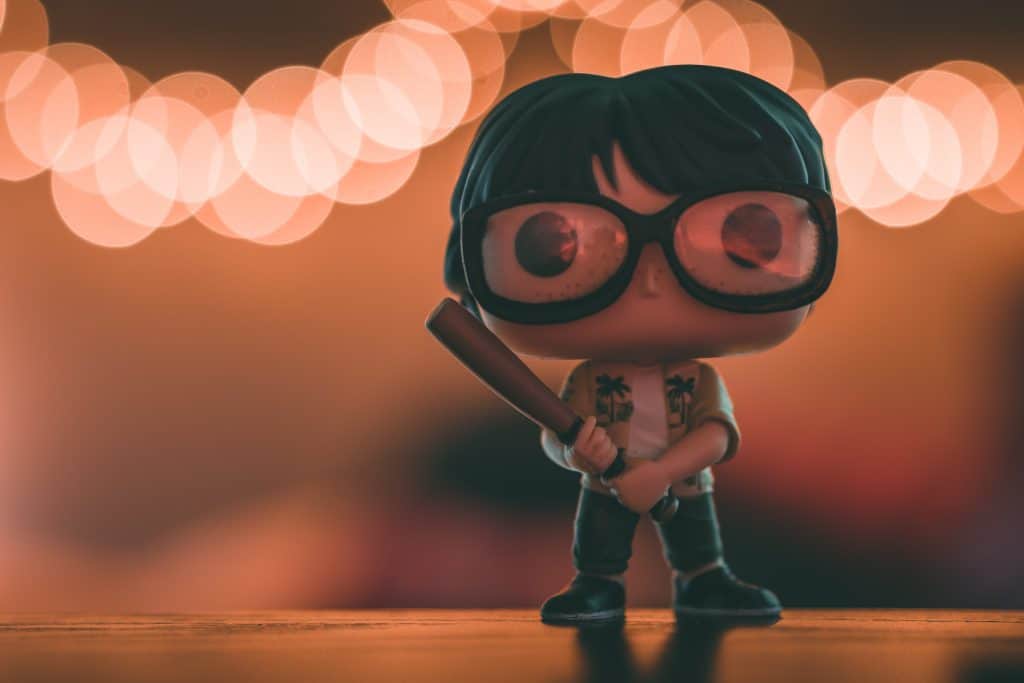 A single collection can turn into hundreds. However, what also spices up this habit is the pure pleasure that comes with tracking down a rare Funko Pop. Very often, collectors find themselves confused about what makes for a rare Funko Pop. 
Here are two main reasons why a pop might be considered rare:
Number of Pieces Released
The answer lies in the number of pieces designed by the company. When a small number of a particular Funko Pop collection is released, this is an indicator that it is a rare Funko Pop
 Chase Pop Vinyl or Regular Pop
Another factor that makes for a rare Funko Pop is whether the toy is a chase pop vinyl. They are usually produced at a 1:6 ratio to regularly Funko Pop. Even some are at a 1:24 ratio to regular pops. This sparse production makes them quite valuable and challenging to find.
Top 5 Rarest Funko Pops on the Market
With more Funko Pops increasing annually, more of these toys become rare Funko Pops. They are all worth a fortune due to being vaulted or as a result of being limited or exclusive. Here are our top five picks. 
1. He-Man and The Masters of the Universe: Skeletor (Black Hood)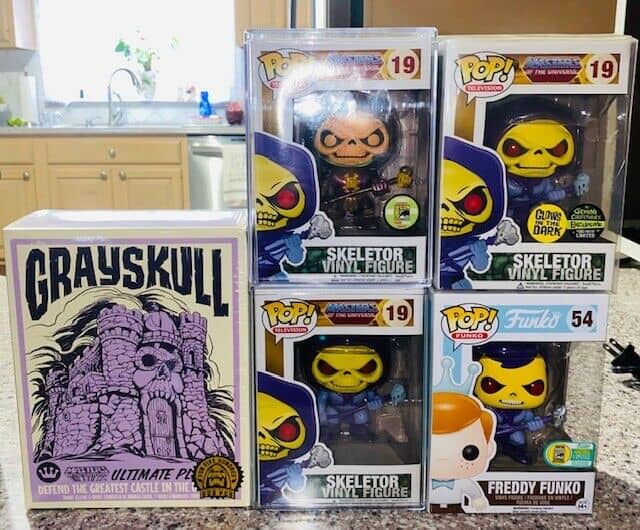 Which 1980 kid does not know the He-man and co camp cartoon heroics? Due to how rare he-man and Skeletor are, collectors fall over each other for the San Diego Comic-Con 2013 version.
2. Aladdin: Genie (Metallic)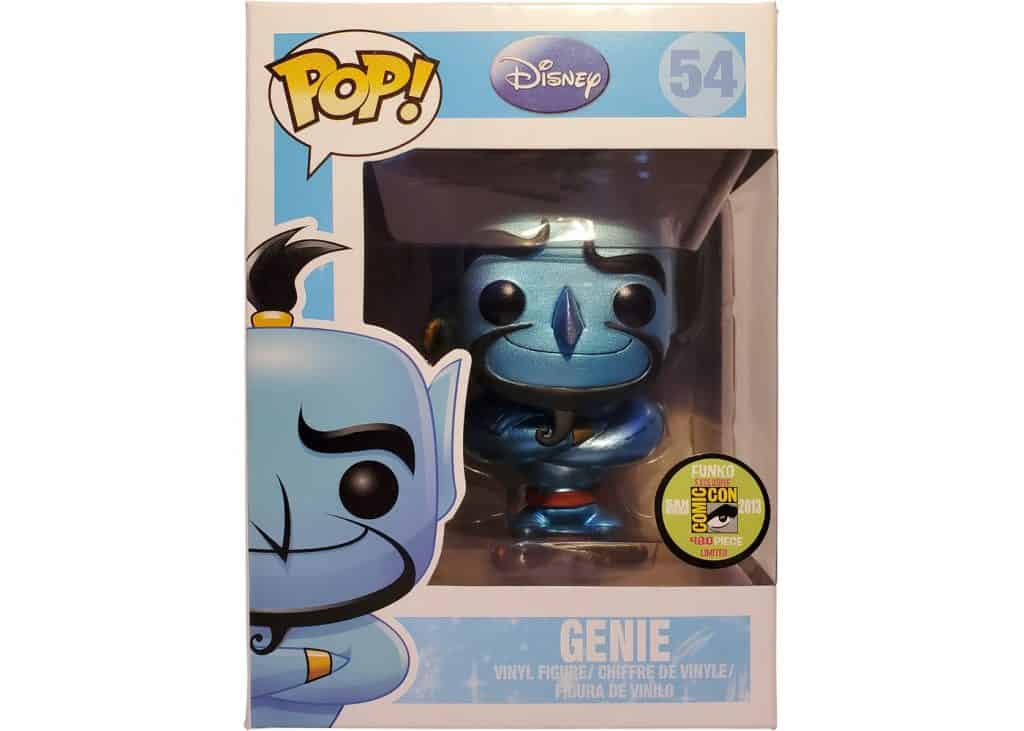 Following the Aladdin's release: Genie at the SDCC 2013, many collectors needed no telling that this was a must-have. Though the standard release is still a classic, the metallic versions are costlier and in more demand.
3. Game of Thrones: Ned Stark (Headless)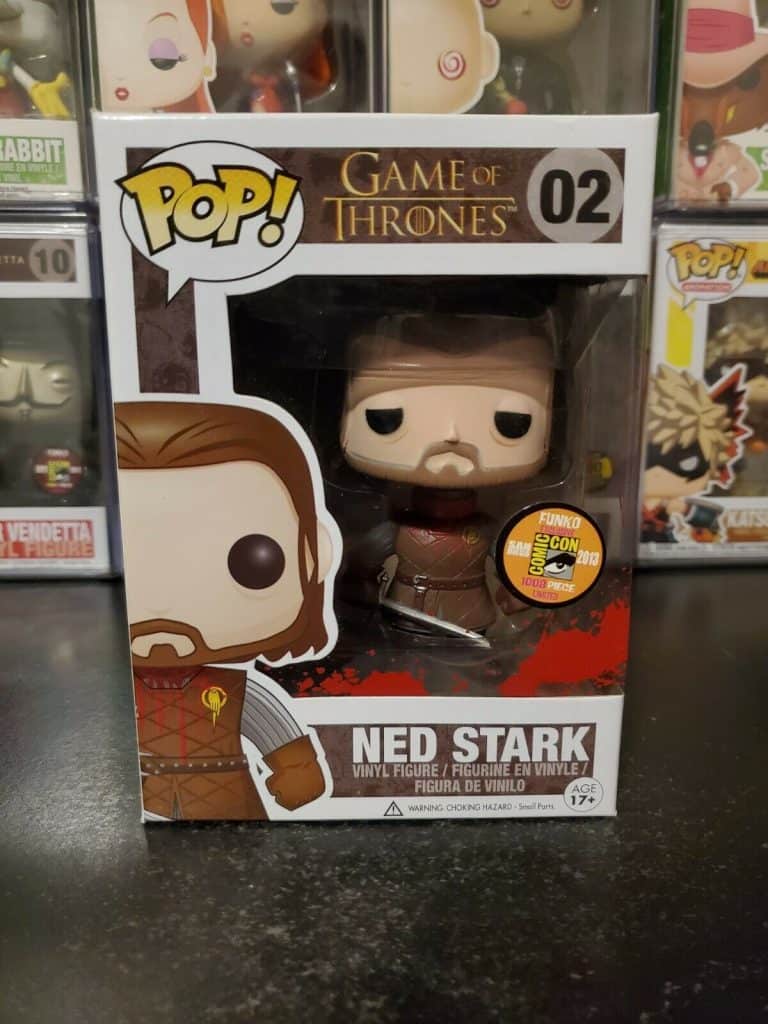 The epic scene in the iconic movie: Game of Thrones, where king Joffrey killed Ned, is a scene many do not want to forget in a hurry! To further cinch this picture, many collectors scramble for this Funko Pop.
4. Star Wars: Darth Maul (Holographic)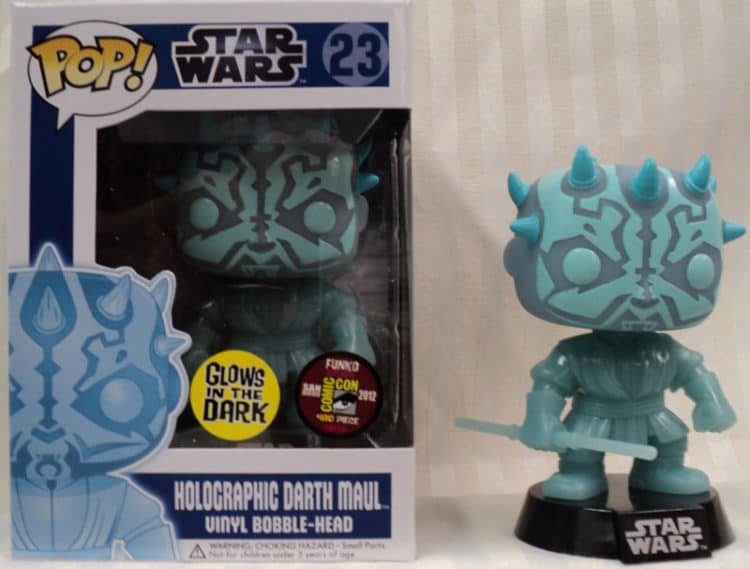 This funky pop adaptation of the infamous star wars character- Darth Maul is incredibly yet another rare Funko Pop collection. Released in SDCC 2012, Star Wars: Darth Maul has been proving hard to get for many collectors.
5. Metallic gold and platinum stan less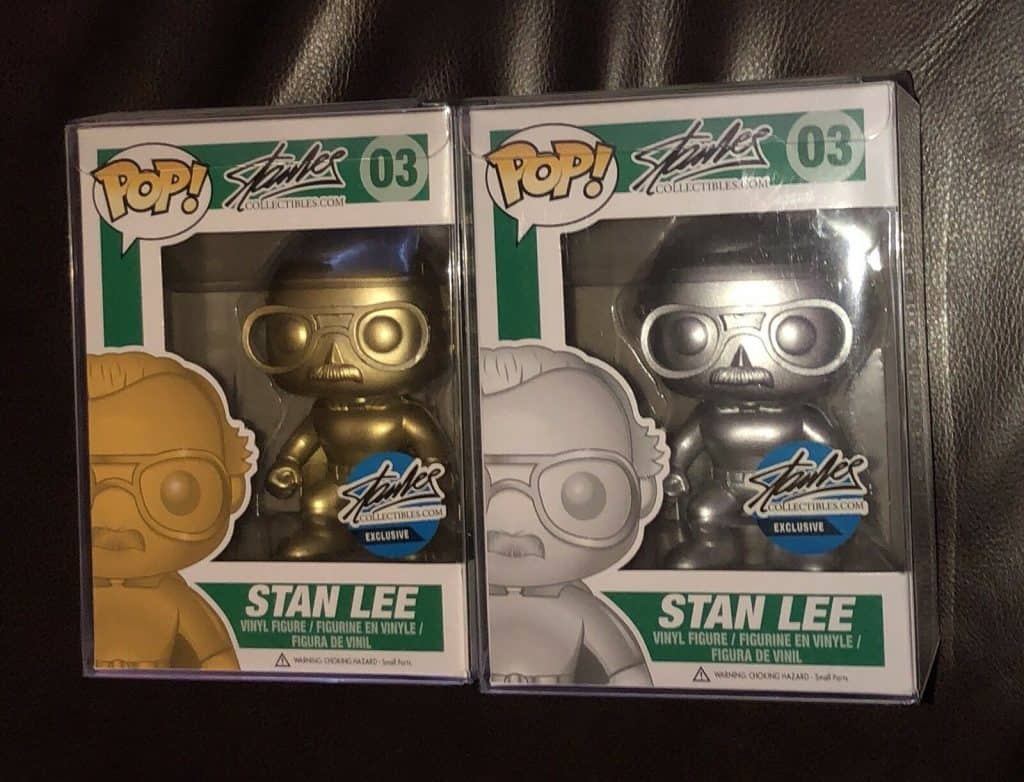 This patron of contemporary superhero culture is another rare Funko Pop. There are indeed other versions of Stan Lee, but these metallic gold figures are not just costly. They are quite challenging to find as there are only ten of each per design.
Additional Helpful Tips For Buying the Rarest Funko Pops
We wanted to provide a few collector tips on what to look for when looking for rare funko pops in the wild. It may take some practice, however, once you know what makes a funko pop rare, it becomes easier to pick them up! 
Below are some tips we use to find pops worth collecting: 
Find out the release date for a rare Funko Pop

You can also track down new target pop stores

Find out dates the stores are restocking their pops

You can preorder the pop at GameStop 

Check your local pop stores as often as possible
3 Reasons Why Funko Pops Are Rare
1. Popularity of a character the pop vinyl figure represents
First, we have to ask ourselves the question 'is it the main character of the tv series or movie?' as that's a high indicator of this pop becoming popular. For example, Michael Scott from The Office is more popular than Joanna because he's a main character the show couldn't go without. 
Second, 'is he character well known and has a TV moment? A TV moment is when a pop vinyl captures a scene with accuracy and detail, which can bring nostalgia to the viewer. 'Iron Man'  in the last scene of Avengers End Game had a TV moment that everyone will remember for years to come. 
A great example of rare funko pops is when they've been purchased years ago. Watch this video of Pawn Stars; where a fellow collector is knowledgeable of how much a funko pops is really worth.
Lastly, 'is this character memorable?' they may not be the main character or be a part of a TV moment, however, they have a catchphrase or make a big impact on the series if they weren't a part of it. You can't have 'Batman' without 'Robin', making 'Robin' a popular character and a rare funko pop.
2. Has sticker vs. No Sticker
For reference visit Funko's official website for more details on '

What do the different stickers mean?

'

Convention Sticker vs. Exclusive Sticker 

Convention – Funko pops only found on-site at a convention sponsored by funko. 

Exclusive Stickers – Funko pops only found at specific retailers or online stores. 
Flocked vs. Non-Flocked

Flocked – Funko pops which have a fuzzy layer instead of plastic. Representing hair or fur for specific characters. 
Chrome vs. Metallic 

Chrome – Funko pops which have a shiny variation instead of plastic. Chrome can come in multiple colors such as Red, Blue, Purple, Green, Gold and Silver. 

Metallic – Funko pops which are heavier due to using metal instead of plastic to compose the collectible. 

Glow in the Dark 

GITD (also known as Glow in the Dark) has the ability to charge using light and glow when the lights are off. 
3. Where or Method Pop Was obtained
Chase – Funko pops are distributed to retailers by 'lots' that make up 36 collectibles in one case. Within the lot, there's only one Funko Pop with a 'Chase' sticker. Chase funko pops often have different poses or different clothing. The 'Imperial Robin Chase Funko Pop' has a hood over his head, whereas the 'Imperial Robin Funko Pop' does not. 
Funko Pop Stickers Play a Role in it's Rarity
Whether you are in it for the money or you are a genuine Funko Pop collector, one thing is sure, and it is fun! Nothing beats the joy of tracking down a rare Funko Pop. But to do this, you must know what and where to get these awesome figurines. 
We created a poll on Twitter to see how fellow collectors think:  

You'll be surprised that just because a pop vinyl has a sticker, it does not always mean that the value of the pop will be high. 
We've seen pops with convention stickers make 
Be careful since not all pops are treated equally in the toy collectors community. The market determines which funko pops have the most value, however, there's always ways to check the value before adding a pop to your collection. Visit PopPriceGuide, eBay or Mercari first before purchasing a pop to see if that value is worth it!