Are you thinking about starting your own Funko Pop collection? Our comprehensive getting started funko pop guide goes in depth on how to start collecting Funko Pops and explains all the necessary steps to get started. 
How to buy your first funko pop – what to be aware of and how to do it? 

Where to display your first funko pop – where should you keep it, and how to manage your space correctly? 

Why are funko pops worth collecting – what makes funko pops worth so much money and how to find rare pops? 
The journey of becoming a funko pop collector is exciting.  Most veteran funko pop collectors say they didn't expect to buy many funko pops, and it just happened.   
How to start collecting funko pops begins with identifying which kind of pops you'd like to collect and how many you'd like to collect. Once you've determined your limits, you can set a budget and go shopping both online or offline to seek out your new pop vinyl figures.
Take some time to envision what your collection could be. Is it all horror pops or sports pops? Maybe you are a huge harry potter fan and want to start collecting that line of pops? By thinking before buying, you'll save yourself a lot of time and money. As Funko pop collecting can be an expensive investment, however, it's worth it once you get started!
First let's go into the reasons why you should collect funko pops and why they are worth it!
7 Reasons Why adults Start collecting Funko Pops
Before you learn how to start collecting Funko Pops, it will be helpful to know why people collect Funko Pops. You have probably heard people ask why do adults collect toys? Well, don't fall into the trap of naysayers; many benefits come with collecting Funko Pops, both monetary and sentimental.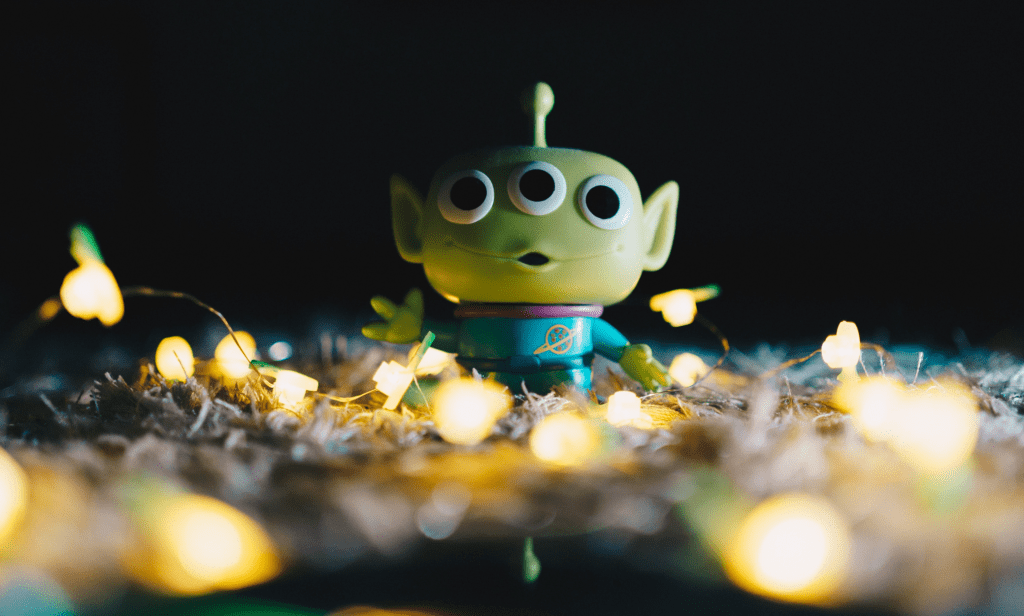 Some collectors start collecting after watching a superhero movie, while others were introduced into the hobby by someone close, like a spouse or parent. Whatever your motivation to start collecting these figurines, it is a worthwhile course.
Here is why grown ups collect Funko Pops – let's dive in. 
1. It acts as a stress reliever.
Sentiments by many collectors have revealed that some collect Funko Pops to alleviate stress. It is usually an exciting exercise as you chase after that missing piece to complete a set. In the process, you end up shifting your thoughts from what was stressing to something more thrilling.
2. They are affordable. 
Many current Funko Pop collectors state that they started collecting figurines because they are affordable. You can get a Pop figure for as low as 10 USD.
3. Collecting Pops is nostalgic
.
When you read sentiments from veteran collectors, you will learn that Funko Pops helps them remember their families and childhood memories. The Pops presents an exciting way of holding on to childhood memories and displaying them for others to see.
4. It helps to create a sense of accomplishment
.
Everyone loves that sense of accomplishment after finishing a task at hand. For instance, if you were going after the top 10 Vaulted Dragon Z Pops and you get all in your collection, no words can explain what you will be feeling.
5. They are a physical representation of the abstract ideas you cherish.
 If you love basketball, you can watch a game and meet your favorite players face to face. However, if you love Marvel, none of the characters exist. In as much as you can meet Chris Evans, you can never meet Captain America. In this regard, collectibles help to bring these abstract things into a tangible sphere. Funko is popular as it makes collectibles for almost every fandom.
6. It can be a profitable venture
.
If you have a rare pop figure in your collection that everyone is looking for, its value is likely to skyrocket. The beauty is you might have bought the piece at a minimal price, and if you were to sell it at the current rate dictated by its demand, you would make a considerable profit. There is a large number of collectors who are in it for the profits. They hunt for the rarest Pops and profit from their ever-increasing demand. Learn how to sell more funko pops quickly and profitably before overspending.
7. There's a pop for Everyone & something you like.
Funko constantly gets new licenses to produce more and more Pops from different genres. Therefore, whether you are a music, movies, sports, or TV show enthusiast, there is a Funko Pop that you will love.
Therefore, if you start collecting today, you will get plenty of Pops you love.  
10 Steps on How do you Buy Your First Funko Pop
Picking which Funko Pop to buy first can be a difficult decision. 
In this section, you will get tips collated from several veteran collectors on how you can start this adventurous journey. Remember, you will get hooked once you get started collecting funko pops, so be prepared by learning as much as you can about funko pops before you do. 
1. What kind of funkos do you want to collect? 
Before purchasing your first Pop, you should ask yourself which fandom you like. It would be best if you started collecting what you want. In this regard, you should also avoid focusing on other people's collections. Try to avoid retired pops or those in the top 10 Funko Specialty Series, as those might be hard to find. If you are going for an exclusive, please ensure you look for it in the right store.
2. How many funko pops do you want to collect? 
After you've ironed out the details on what theme or pop line you'd like to start collecting, ask yourself how many pops could you see yourself have in the future? If the answer is 50, 100, or 500, consider if you have space for those funko pops. 
Relevant read: What to do when you've run out of space for funko pops
3. Set a budget; Track your funko expenses. 
 Stick to a budget and pace yourself. Collecting Pops can be very addictive. As a result, if you are not careful, you can blow your entire budget on these cute collectibles. Please don't go for a Pop simply because you can afford it. More experienced collectors advise that it is more interesting to save up money to buy a Pop. Also, to buy what you like over buying for the sake of being able to afford it. 
4. Find a reputable source of Funko information. 
When it comes to collecting Funko Pops, the news is critical. As a collector, you need to know whenever new releases happen, which stores to visit when looking for particular Pops and what different stickers mean. You can find excellent Facebook groups, Twitter, Instagram, or any other forum with authoritative news on Funko Pops.
5. Find a place to display your Pop. 
When you are just getting started, you can show it on your workplace desk or your nightstand. However, as your collection grows, you must find a place to display them. You can find different display shelves on online stores or a furniture store near you.
6. Decide how you will display your Pops. 
The decision depends mainly on the motivation behind your Pop collecting adventure. If you are collecting for value, it is best to collect Pops with boxes. Pops without boxes will cost less than those in their boxes.  
7. Learn about the retailers.
Numerous retailers are selling Funko Pops right now. To ensure you get the Pops you are looking for, you must learn about retailers and their sales. Find out about local malls, local stores, and online stores.
8. Look for a Funko Community to join. 
Funko communities will enable you to make friends that can offer plenty of helpful information on Funko Pops. You will also get some of the Pops you are looking for on these pages. In fact, it will help if you join a community that suits you. Examples of the places to look for communities include Facebook and Instagram.
9. Learn how to spot a fake Pop. 
There are many fake Funko Pops. Therefore, be careful not to get scammed. For instance, if you find a Pop selling for a meager price compared to the listed price, that's a red flag. Moreover, it would help if you did not shy away from seeking the help of the communities you join to help you identify fake Pops.
10. Learn Funko Pop terminology. 
It would help if you learned all the Funko Pop terminology. Your terminology will make it effortless for you to interact with other collectors and understand more about the Pops. For instance, learn about vaulted Pops, Specialty Series, Chase, and Exclusives, among other critical terminology. It will be helpful if you also learned how the Funko Numbering System works.
It Only Takes ONE to Start Collecting Funko Pops
You are ready to start collecting funko pops. One last thing, don't get lost in the hunt for rare pops. It is okay if you lose out on a new release; there are higher chances a the Pop will get restocked, and you can get it for a fair price. The bottom line is, don't start collecting before learning how it all works.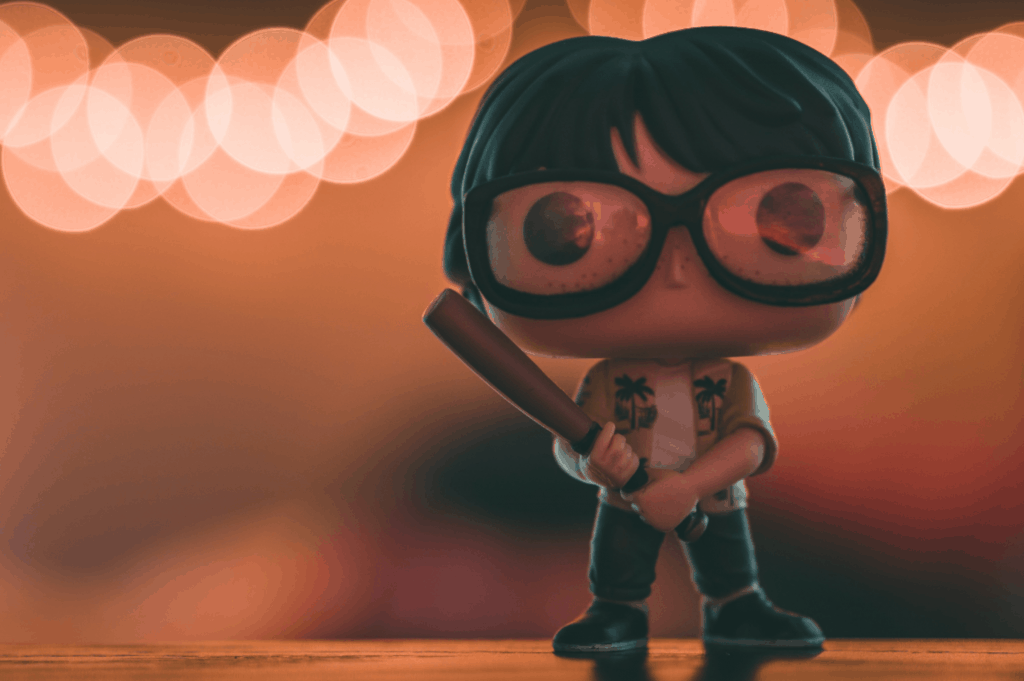 Find tools to help you keep track of your Funko collection. 
For instance, there are collection apps that make it easy to keep track of your collectibles. We've outlined where you can start buying funko pops and recommend using funko pop lists to help narrow down your search on which pops you'd like to add to your collection.