Keeping your rare collectibles clean can be a hassle and nerve-racking. Do you worry about how to clean a funko pop without ruining them? Then come along, let us show you the right tools, cleaning materials, and how to keep your rare toys clean.
To clean a dirty funko pop when it's outside of their box, you need a microfiber or cotton cloth, warm water, or Lysol dual action wipes to prevent scratching the outer material. Avoid damaging the paint by using a vacuum cleaner, canned air, or a dependable duster. 
There are three essential things to note before you even commence the cleaning of your funko pop.
1. Be careful not to damage your pop accidentally.
Your toy is not an ordinary toy. It's a rare collectible. Our articles have stated that a rare funko pop is an asset and a prized possession. So when you are cleaning, you want to take extra care not to ruin your toy's original form or create any form of wear and tear due to friction. If your toy is broken, you also don't want to ruin it further in the process of cleaning.
2. Use proper supplies to make cleaning funko pops easier. 
Not every cleaning agent you find in the store you use to clean your funko pop. You have to ensure that it is the right kind of cleaning agent not to harm the funko pop material. You don't want to use a cleaning agent to remove your toy's paint or change its original cleaning.
3. Be patient when dusting to avoid peeling corners.
 You don't want to clean them like you do all your other stuff hurriedly. You want to pay attention to the edges, the hidden particles in the parts you cannot see, and ensure you have done a thorough cleaning.
Depending on the different kinds of funko pops, below are the types and how to clean them.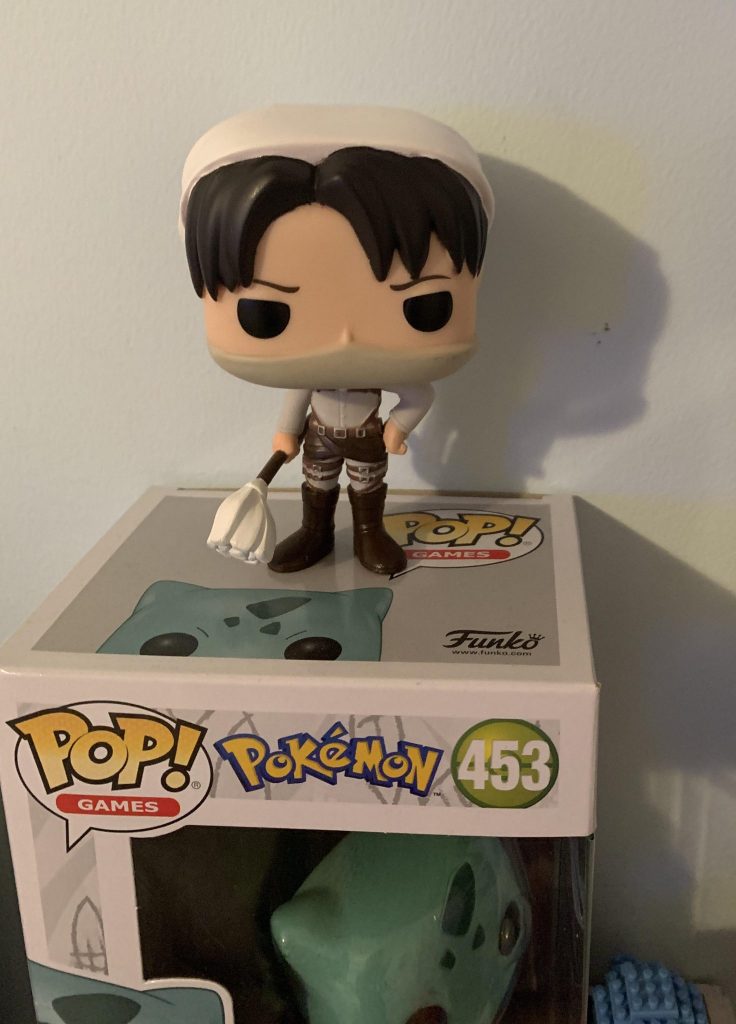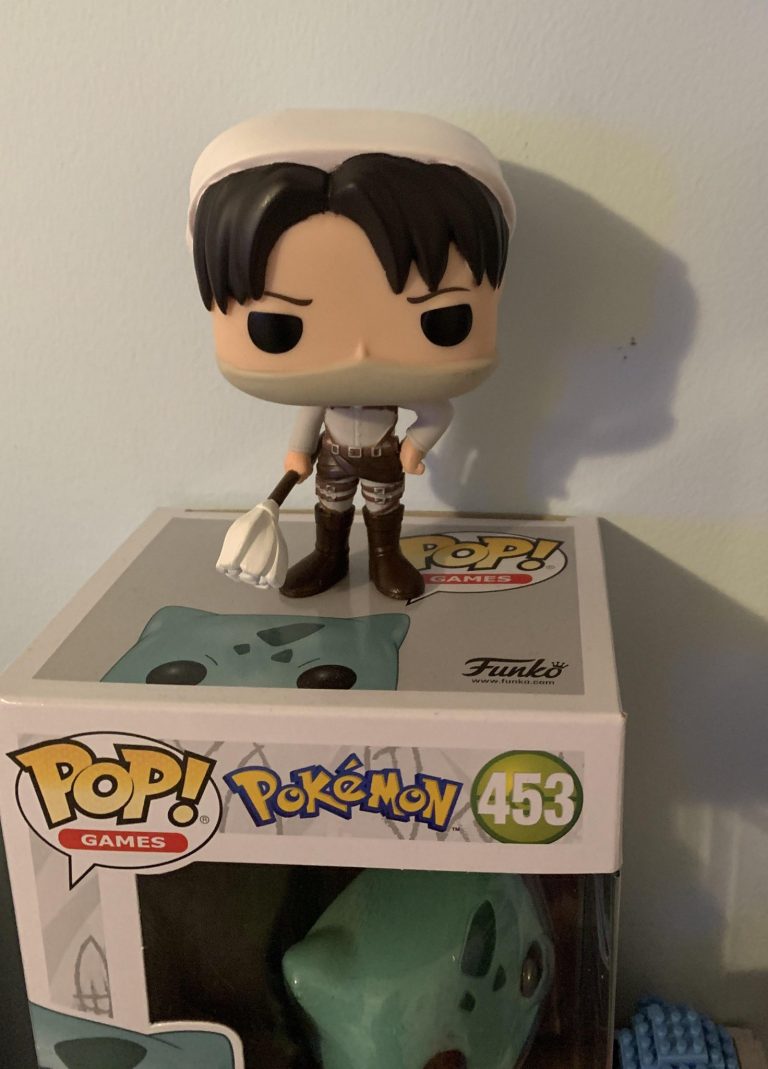 How To Clean A Chrome Funko Pop
The chrome funko pop has a high likelihood of showing fingerprints due to the natural oils found on your hands. No collector wants fingerprints visible when their funko pop is out of the box. 
To prevent compromising a pop vinyl material, and is best to clean using a microfiber or cotton cloth, warm water, mild dish soap, etc. Lysol dual action wipe. You can even consider scrubbing the funko pop with a toothbrush to make sure you get every angle. 
Steps for cleaning a chrome funko pop 
Wet the cotton cloth with some mild washing soap. 

To avoid further scratching, ensure no surface dust or other residue is left when you have cleaned the funko pop using canned air or a vacuum. 

 Patiently clean with a cotton cloth or Lysol dual action wipe and ensure no residue or surface dirt is left.

Dry using a soft towel or canned air.  
How To Dust Off Funko Pop Cases:
Your Funko pops last longer because they are in cases. Those cases also contribute to the general aesthetics of the funko pop. However, they need cleaning too. To clean your funko pop, you will need a vacuum cleaner, canned air, and microfiber.
Vacuum:

Suck up the dirt, dust, and particles so that it doesn't settle.

Canned Air: Blow all the specks of dirt, dust, and particles away from the funko pop cases.
Microfiber: Wipe off all the dirt on the case and leave it sparkling clean.
Cleaning your Funko pop casing cannot be like cleaning every other thing in your house.
Do not use feather dusters on your funko pop cases as it gathers dust.
Best Duster For Funko Pop
You should use specific dusters for your funko pop if you want them to be how you want them.
This adjustable spin duster is fast. It comes battery-operated with a touch button for convenience. It can get rid of dust more than you can in a given time. Because it is adjustable, it gives you the ability to turn it however you want so that you can get rid of hidden particles wherever they are.
A duster's slim feature makes it possible to reach the nooks and crannies of things that need dusting. It also has a flexible head, which means The Oxo Grip Microfiber Duster can turn it to face any surface direction. The material used in making this brush, whereas a microfiber, leaves no particles behind.
Great for getting into all the tight spaces. With this brush, you can be sure that The cleaning brush will reach all the particles hidden in all the tight spaces you cannot reach.
It's suitable for cleaning delicate things. It has a good grip on the hand of the user so that cleaning and dusting are comfortable. This duster is soft, light, and fluffy. The good thing about this duster is that instead of pushing dust around, it captures it.
The artisan dusting mitt can wear the dusting mitt on your hand. You can swipe your hands on either your funko pop or the casing; you get to clean it and get the dust trapped into the mitt. It is perfect because you don't leave handprints or other particles on your funko pop casing.
How to fix your damaged funko pop box:
First, you need an iron. The type you use in straightening out your clothes, and you need it on low.
Never put the iron on the plastic of the top box.
Then flatten out the box and iron the inside and the outside while avoiding the plastics, because the plastic will melt if you iron it
The creases on the box will flatten out, leaving your box straight and clean without creases.
However, if your pop box has a tare, you can tape it from the inside without letting it show on the outside, as you do not want to ruin the box's beauty.
Funko Pop Dusters that are cheap yet are Reliable:
1. Hiware Window Blind Duster: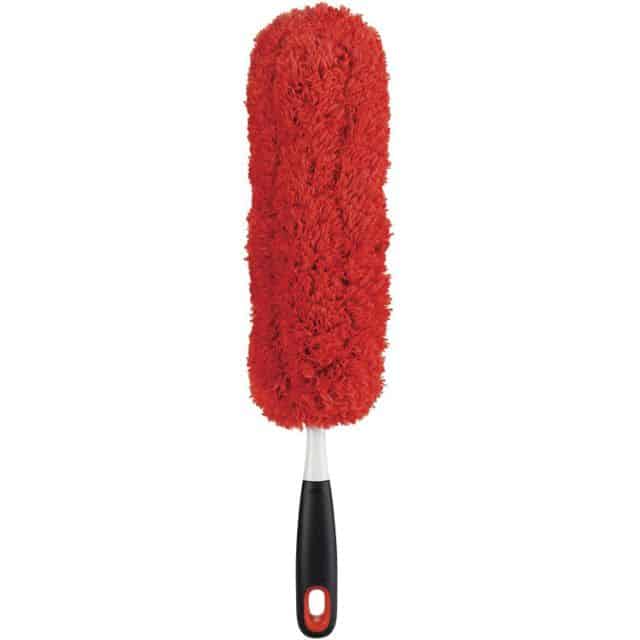 These dusters are best for windows, but they are also suitable for funko pops and affordable. You can get as much dirt out of your funko pops with this duster.
2. Microfiber Cleaning Cloths: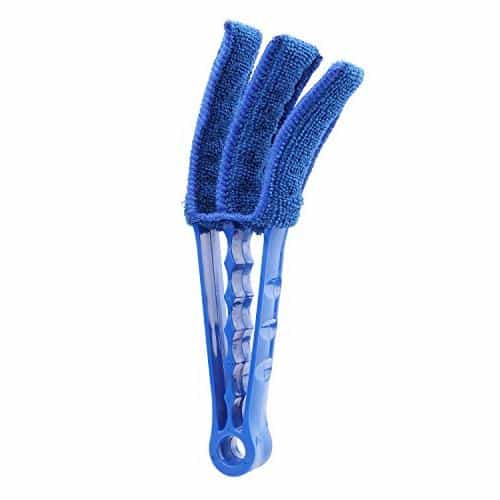 The materials make it suitable for cleaning the funko pop as it can trap dust.
3. California Car Duster: 


Due to the wax treatment on the brush material, it cleans without leaving scratches on the surface of your funko pop. It is affordable and can clean your pops just fine.
Prevent Needing to Clean a Funko Pop By Protecting them First
It's a lot easier to clean a funko pop when all you have to do is dust it.
Prevention is the cure to everything. Use a pop protector to prevent damaging your funko pop, and you won't have to clean a funko pop ever again. Serious collectors get pop protectors and put their pops in them immediately after opening them up from their shipped box. If you'd like to save the headache and the pain that comes from owning a dirty pop, get plenty of pop protectors to avoid it altogether.
We put together a great article on 5 Best Soft Pop Protectors For Collectors – Which have guided collectors to find high-quality and reliable pop protectors.
As you collect rare toys, many questions will arise, and we are here to answer them. We can even tell you where you can buy the cheapest Funko pop.