Are Funko Pops a waste of money?  And are they a good investment for the long term?
Funko Pops are a good investment if you have patience and know which pops are worth going after in the first place. However, Funko NFTs will happen and change the game forever. It's just a matter of time. Which could lead to an increase in attention.
Additionally, funko pops can sell for hundreds, if not thousands depending on how rare a pop you have in your collection. We list the most expensive funko pops and how to sell funko pops quickly for a profit. 
Funko, Inc. continues to prove to non-collector, new collectors, and collectors that funko pops are worth every penny. Since Funko NFTs are coming, it can bring an advantage to pop collectors who can sell both a funko pop and the corresponding NFT with it. 
So, are you prepared for the future of collecting funkos? Digital collectibles are here to stay.
Funko announced it had acquired a majority ownership stake in TokenWave LLC, an NFT startup. The acquisition paves the way for the company to start offering its famous collectibles as digital assets in the NFT marketplace. TokenWave is the developer behind the TokenHead app that helps users keep track of non-fungible tokens on the WAX blockchain.
Our in-depth piece will give you insight into Funko's strategic plans that makes it worth your while. For instance, recently, they announced a move which shows it is a forward-thinking company focused on the sustainability of its ecosystem.
Will funko NFTs Be worth the investment? 
It largely depends on how they roll out their NFT project and start pairing funko pops with NFTs. If done correctly, we could see a boom in digital collectibles related to funkos like never before. 
While many questions about Funko NFTs keep popping up on various online forums. Here are ten reasons why funko pops are not a waste of money right now and what the future will bring for funko. 
For those unsure about the blockchain and NFTs, let's break it down first for you. 
What is an NFT? How does it affect Funko Pop Collectors?
NFT is the abbreviation for non-fungible tokens. These are unique digital tokens that exist on a blockchain, and you cannot replicate them. Meaning if you own a specific NFT, you cannot interchange it with something else. The technology enables users to own and manage digital assets. 
Funko pop collectors will get access to specific drops that others won't, making their physical (pops) and digital assets more valuable.
Why are NFTs popular for funko collectors? 
As the digital world of collectibles expands, funko pop collectors should pay attention to what's happening with NFTs. It can directly affect their experience collecting! 
The value of the NFT varies based on the digital asset available. NFT has emerged as a popular way of buying and selling digital artwork. In such a case, the value of NFT depends on the artist's popularity and historical sales.  
You can acquire NFT from various curated platforms that exclusively deal with digital assets. For example, buyers can acquire NFT from publishers on the primary market. They can then sell the assets by entering the secondary market that provides an interface they need to trade using blockchain technology. An example of a blockchain that offers NFTs is WAX.
Why Funko Entering the NFT Market is Game-changing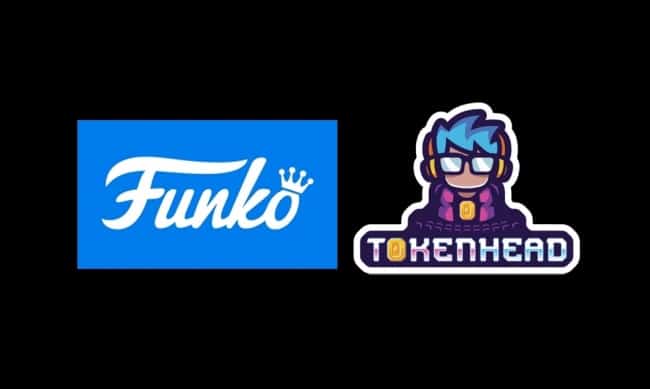 As mentioned earlier, Funko, Inc. acquired a majority stake in TokenWave, LLC. Again, a strategic move as the company moves into the NFT market. TokenWave developed the TokenHead app and website, which help collectors to showcase and track their non-fungible tokens. The app is available on iOS and Android and displays more than 10 million NFTs. It also has considerable daily traffic, with around 100,000 visits every day.
This investment expedites Funko's entry into the NFT market. The move will also allow the company to extend its pop-culture platform to consist of digital assets. According to Funko, they expect to launch their first digital assets in June 2021. The launch will feature a unique product every week, going for 9.99 USD.
Funko will sell Funko NFTs on the WAX platform, a top decentralized wallet on the blockchain. The platform also offers verifiable authenticity for Funko NFTs purchases. The company claimed that it seeks to bring a value-added NFT opportunity to its licensing partners to take advantage of its wide range of pop culture content. Funko is also bullish that the diversity of their licensing portfolio ensures long-term success.
Unique Offers Pairing NFTs with Funko Pops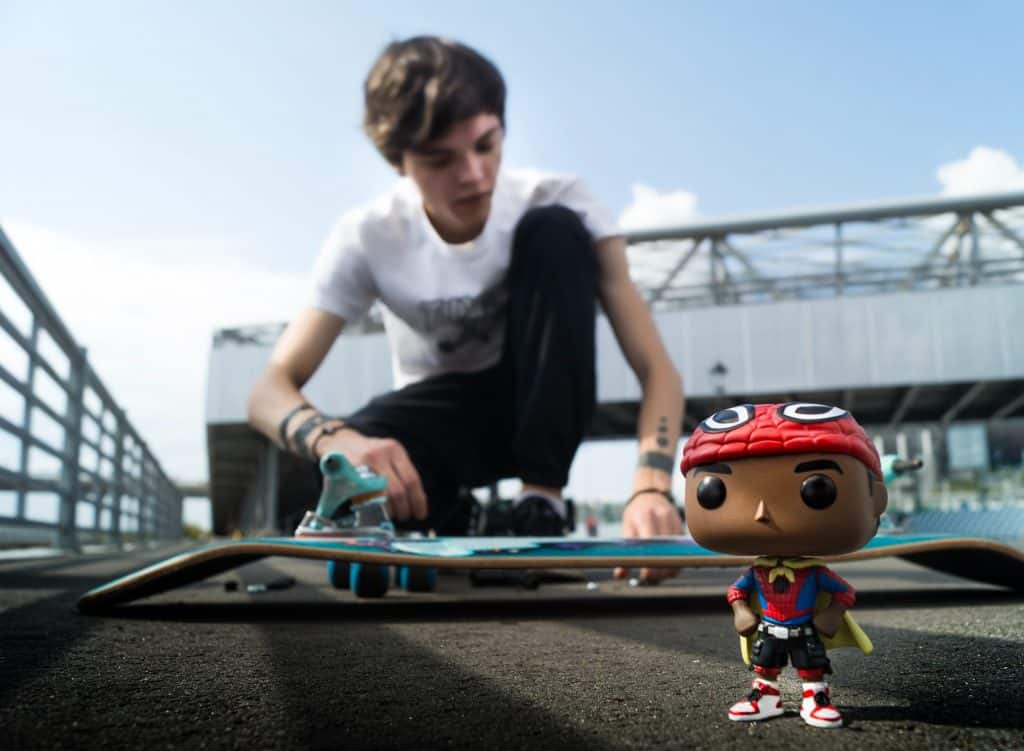 WAX has a patented technology called vlRLs will enable Funko to combine its collectible figures with NFTs. The company claims that combining Funko Pop digital NFTs with exclusive Funko Pop Vinyl Figures can disrupt the market. It plans to enter the NFT market uniquely by backing the rarest Funko NFTs with exclusive Funko Pops that collectors can redeem.
The strategy is to make the Funko NFTs accessible by availing them at very affordable entry pricing. The success of the NFT is dependent on content. Funko has been offering its fans content for more than 20 years now, meaning they have enough content.      
Why are Funko Pops a Good investment for the future?
If you thought Funko Pops are dying, you thought wrong. On the contrary, several factors show the company is getting bigger every day. Here are some reasons why Funko is a good investment for the future.
1. Funko, Inc. has entered the NFT marketplace.
As explained in the previous sections by Funko, Inc., entering the NFTs market has shown its adaptability to current market trends. As the world takes advantage of blockchain chain technology, Funko did not leave the company behind. With the content the company has, this move has secured its future.
2. New funko pops are released weekly and monthly. 
Funko holds licenses from multiple content providers, for instance, Marvel TV show. As the content providers keep releasing new movies and TV Shows, Funko gets the chance to introduce new lines. This trend ensures that there is always something that the fandom is looking forward to making their business sustainable.
3. Funko keeps improving its virtual and in-person conventions.
Funko holds Comic conventions that are very popular among Pop fans worldwide. During the conventions, Funko usually launches the latest and greatest Funko Pop Vinyl Exclusives. In addition, the Pops come with unique exclusive stickers. In 2020, because of the social distancing requirements, the Emerald City Comic Con was held virtually, which shows the company's adaptability. As the company looks to take its Pops into the digital realm, it will become easier to hold virtual conventions.
4. Evergreen content and pop lines 
It's content that is not dependent on the latest movies, TV shows, and video games. For example, in 2020, there was no new content coming through because of the pandemic. Nevertheless, Funko leveraged classic evergreen content like Friends and Sopranos and kept up the excitement in the fanbase. The 68% rise in sales is a sign that the classic evergreen strategy works. It also shows the company can survive tough times. So, investors don't have to worry about the company going down due to a lack of content. According to Funko's CEO, they have plans to continue disrupting the NFT market and collectible space. 
5.Pop-culture market is here to stay.
Superhero movies and blockbuster TV shows like the Walking Dead and Star Wars will not fade away anytime soon. Therefore, it makes Funko Pops attractive to both young and old collectors. The younger shoppers typically find the newer products more appealing, while the older generation goes for the evergreen products influenced by nostalgic memories. Therefore, if you buy a Funko Pop today, you can rest assured that its value will increase in the next few years, making it a worthy investment.
 6. Supply is limited, so the value increases over time.
Funko leverages the law of supply and demand. It offers the Pop Vinyl in limited supply, making it more exciting to chase after the figurines. Because of the limited supply, the Funko Pops increase in value over time. For example, when Funko released Frankenberry Freddy Funko (Glow in the Dark) in 2015, its price was 725 USD. Several years later, the figurine goes for around 5610 USD making it one of the most expensive pop figures. This attribute also works well with the NFTs as you cannot replicate the limited numbers.
7. They are easy to collect.
Funko Pops are successful in the collectibles market because they are easy to collect. You can find them in local stores or online on eCommerce platforms like are traded on the WAX platform, making the Pop figures more accessible to millions of fans worldwide. From a business perspective, this is a good thing because the demand for products will go up. Therefore, the Funko NFTs will make the Pops more valuable due to increased demand.
8. You can quickly sell them on the secondary market.
If you have more than one piece of the exact figure, you can easily trade it on the secondary market. There are numerous Funko Pop communities online which you can join and advertise the Pop you are selling. However, this system has had many challenges with users not getting what they requested after falling into the hands of online cons. If your Pop is in mint condition, you will fetch some good cash for it.
Selling Pops will be more accessible with the new Funko NFTs. The WAX platform allows you to sell on a secondary market. The beauty of NFTs is that the transactions are verifiable, and NFTs cannot replicate the digital assets.
9. There are tools to keep track of your collection.
The biggest secret when investing in Funko Pops is to know when items are available. Pre-orders are your most significant advantage at getting cheap funko pops. There are tools available to help you manage your Funko collection. The tools usually come with a Pop Price Guide to help you find the latest Pop prices. You can find them in the form of mobile apps and websites, which you can effortlessly access from your mobile device. The latest move by Funko to enter the NFTs market has introduced one more tool, the TokenHead app. It will be easier for you to know when to sell if you have these tools.
10. There is a massive community of collectors.
There are millions of collectors around the world. Moreover, the number keeps increasing as more people join the pop culture fandom. The generational nature of the Funko Pop fan base gives the business stability. Meaning now is when you should invest in a Pop, there is a higher likelihood that you will find someone to buy it whenever you are selling. The introduction of Funko NFTs in June is also likely to make the number of followers even bigger.
When Funko Introduces NFTs, The Game Will Change Forever. 
If you have been asking – should I buy Funko Pops? You have got your answer. So stop listening to naysayers and focus on the facts as presented in this piece. 
Funko NFTs are coming sooner than you expect
Funko Pops will be paired with NFTs creating more demand than supply
Collectors will continue to resell funko pops + NFTs
You can get started by ordering your first piece online as you wait for the launch of Funko NFT. If you don't know where to start, you can start by looking for a character from your favorite TV Show. Based on the facts stated in this article, investing in Funko Pops is a worthwhile investment.