Funko Pop Disney Parks are a set of exclusives that you can only get in-person from a Disney park or if others are selling them online. We will explain where to get Disney funko pops, buy these Disney park exclusive funko pops, and share a list of the best Disney parks exclusive funko pop in the market. 
One of the most exclusive funko pop lines is Haunted Mansion and has collectors making special trips to get their hands on the new releases. Additionally, the Pirates of the Caribbean is one of the rarest Disney park exclusive Funko pops. 
Let's dive into some of the common questions collectors and non-collectors ask about Disney exclusive park funko pops: 
Do they sell funko pop at Disney world?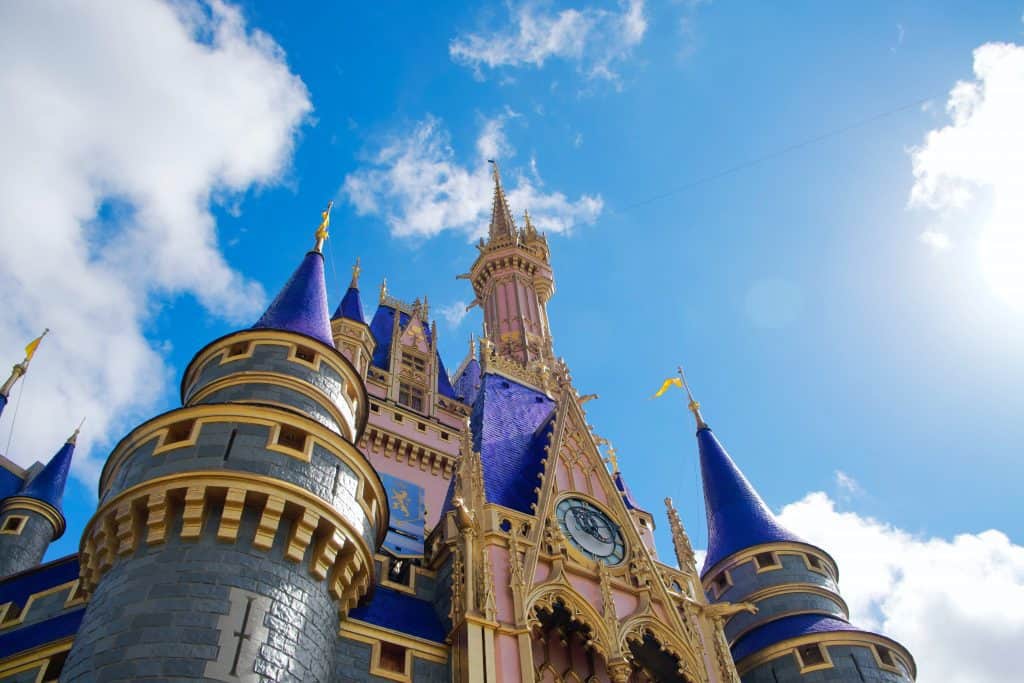 Disney World has individual stores where you can get Disney Funko Pops in person. Often, collectors prefer to go to these Disney stores at the beginning of the month to check for exclusive funko pop releases. You can also buy any funko pops that may have been on clearance since last month. 
Each store has different pop selections and is usually themed depending on your area in the park. For example, Pirates of the Caribbean funko exclusives are in the Pirates of the Caribbean section. 
You'll likely hear "Yo Ho, Yo Ho (A Pirate's Life for Me)" in the Pirates of the Caribbean while you check out the exclusive Disney park funko pops. 
Where are funko pops in Disney World?
The art store in Epcot has some incredible collections of Funko Pops inside Disney World. In addition, Walt Disney's Enchanted Tiki Room, located in Magic Kingdom at Walt Disney World, also has exclusive Funko Pops like Exclusive Pele and Barker Parrot Funko Pop.
Where to buy Disney park exclusive funko pops?
There are tons of places where you can get Disney park exclusives, especially online. Here are some recommended places to get Disney park exclusive funko pops:
1.   
eBay:
This website has a lot of Funko Pops, and for the right price, you might even get your hands on exclusive or signed Disney Funko Pops.
2.   
Amazon
:
One of the best places to buy Funko Pops, in general, is why you should buy Disney exclusive Funko Pops from here.
3.   
Local Facebook groups/marketplaces:
 Local fans can meet new people in the community and even trade Funko Pops.
4.   
Disney Springs: 
They have many Funko Pops, and collectors love to visit them regularly. In addition, there's a specialty store that offers funko pops for those who aren't visiting the parks directly. However, they are within the area. 
The websites are great; however, we recommended buying them at the events instead of third parties most of the time. However, if you do not have the time or money to go to these places, then you should order the Funko Pops online from reputable sites and people.
Learn more about which 10 Reliable Funko Pop Retailers Outside of Big Box Stores are trustworthy and worth purchasing exclusives for your collection.
What do Disney stickers look like on the box? 
Disney stickers look like regular stickers. However, they display the Funko Pop location, like Disney Parks Exclusive Authentic sticker.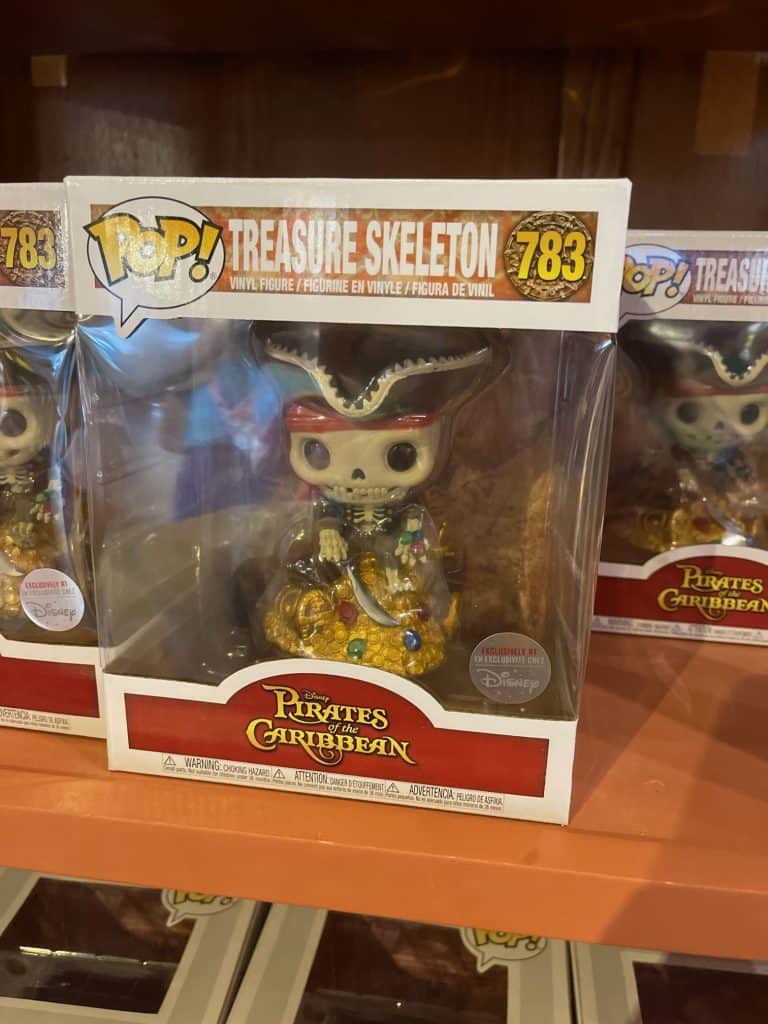 So here is a list of some Disney Funko Pops exclusive:
Disney Parks Exclusive Funko Guardians of the Galaxy, The Collector: "

One down, five to go," 

says the collector after getting the Infinity Stone known as the Aether.

He has the most extensive collection of interstellar fauna, relics, and species in the galaxy in his museum as he has a knack for collecting items hence the name Collector. Tivan, the collector, is also known to be so obsessed that Thanos told him that everyone in the galaxy knows Tivan would exchange his brother for an extra artifact.

Funko POP! Indiana Jones #885 Disney Parks Exclusive 10″ Vinyl Figure: "Fly, yes. Land, no." is a famous dialogue by Indie when he asked if he knew how to fly while getting chased by a Nazi pilot. We see a lot of sarcasm by Indiana Jones and lines of wisdom, and without a doubt, he is a person with experience. Hence, if Indiana Jones tells you to do something, you do it!
Funko Pop Disney Park Exclusive Alice in Wonderland Ride Mad Tea Part 54: "Fata what?" poor Alice asks when at the Tea Party, and The Mad Hat Hatter explains that it is a dance. A special dance that he would do when the White Queen wears the crown once again. Only because of Alice would that day come because partly it is her destiny and her sense of righteousness.
Funko Pop Inside Out Rainbow Unicorn 514 Disney Parks Exclusive: "

I loved you in Fairy Dream Adventure, Part 7. Okay, bye. I love you." 

exclaimed Joy after seeing Rainbow Unicorn on the Dream Productions set. Interestingly, Rainbow Unicorn might not have natural hairs and is the second unicorn in Pixar characters. Moreover, it seems that Rainbow Unicorn does not have a lot of fans, excluding Joy.

Disney Parks Exclusive Pirates Of The Caribbean Treasure Skeleton Funko Pop: "There's

 only one way to stop a skeleton crew. Who possesses the skeleton key?" 

said the Talking Skull after Jack and the other crew members try to kill the skeleton crew. The skeleton crew got made because of the Aztec curse and on the ghost ship of the Spaniard called El Caleuche.

Disney Parks Exclusive Pele and Barker Parrot 2-pack: Pele and Barker Parrot is a unique duo and one of the best Funko Pops you want. Interestingly, Te Fiti, the central character in Moana, was likely to be inspired by

Pele

, the Goddess of Fire and Volcanoes. Moreover, the Barker Parrot is famous for being a sarcastic and clever pet of pirates.

Disney Park Exclusive Haunted Mansion Ezra in Buggy New #49: Ezra was a mischievous prankster who came across Chinese finger traps and got stuck. There he laughed himself to death, and his spirit now roams the world. You can see this character at the end of the Haunted Mansion in the Mausoleum ride in Disney. He was hitchhiking alongside the Traveler and the Prisoner.
Rides Disney Skyliner #70 Disney Parks Exclusive: "Mishka Mushka" is something Mickey Mouse would say, but it isn't clear. Fan theory suggests that it is the name of his father who died, but nobody knows for sure. But whatever the case is, this friendly mouse is the first cartoon character to earn a star on the Hollywood Walk of Fame.
Disney #197 Pocahontas Gold Exclusive Special Park Edition: "I'll always be with you. Forever." is a famous quote of Pocahontas where she is ready to be forever separated from her friend. However, the high-spirited character still says this. Pocahontas is a willfully bold spirit who falls in love with an English settler named John Smith. Yet, even with all the problems she had to face, she stood firm.
Disney Park Exclusive Funko Pop Redd #423:  "

Oh, quit your cluckin'. The gentlemen want the rum! Dontcha, boys!" 

exclaimed Redd, also known as the Redhead, who seems to know what the boys want. She is a member of the crew of the Wicked Wench, prominently in serving as a smart-mouthed gun for the Auctioneer. However, the Readhead is bold and is not afraid of anything!
So after knowing where to buy Disney parks exclusive funko pop and what Pops is a must-have, you should head out to grab these as soon as you can. Make sure to follow our guide thoroughly to ensure that you do not miss out on anything!
Find Funko Pops Easier When You In Each Store Per Section
If you're looking for funko pops in Disney World, you might not find them at first glance. But if that's what you're after, don't worry! You can find some exclusive collectibles by purchasing a limited edition pin sold exclusively inside Walt Disney World parks.
Then, go to one of the many shops and ask about any available pins or purchase online from their website. There are also other places where you can buy specific holiday-themed funko pop figures like Mickey Mouse as Santa Claus or Olaf with snowflake earrings; keep an eye out for something new every year when Christmas rolls. Around!