Nothing beats the beautiful sight of a Funko Pop gloriously standing in a display shelf or case, which is why many collectors go through hoops to find the perfect display option for their figurines.
At best, display shelves and cases can protect and preserve our Funko Pops. But to bring out their radiance and splendor, Funko Pop display with lights is inevitable.
So are you ready to bring out the 'Wow' factor in your Funko Pops collection? These five LED lights options may be the best thing you ever did for your Pops.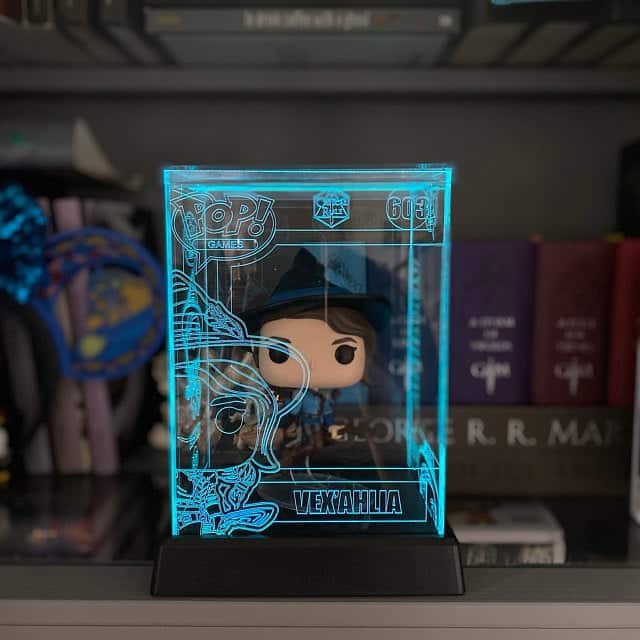 Want to raise your Funko Pop display to another level? Then get this Customized Funko Pop Glowbox. They not only keep your pop dust-free, but they also preserve their mint state. Each box can perfectly fit a four inches Funko Pop.
Their expertly designed LED Lights annihilates all your concern about the box heating up or battery running out. The final juice is that the Customized Funko Pop Glowbox is multicolored. At the click of a button, you can switch from one color to seven other different colors.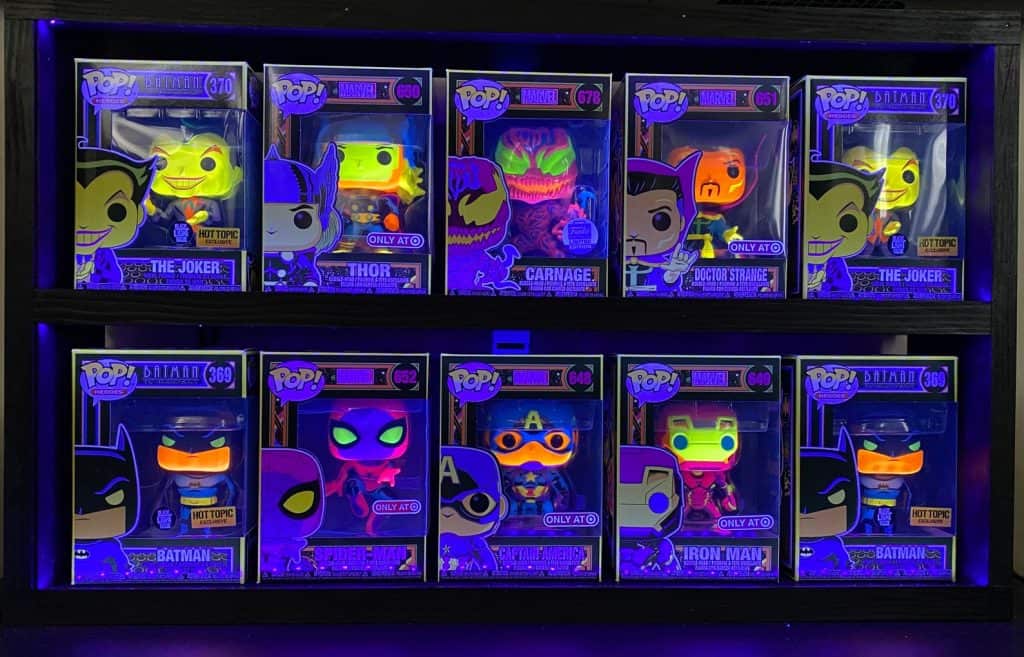 The Blacklight Funko pop! The display is another excellent Funko Pop display with a light option. It holds as much as ten in-box Funko Pops with five Funko Pops per row. What better way to save some space if your grails are becoming too many!
Are you worried about your pop taking a fall while on display? Not this one! It has a design with the best choice of wood and plywood in mind. They come with screws that allow you to fix them on the wall. Its black light makes your pops resplendent both during the day and at night.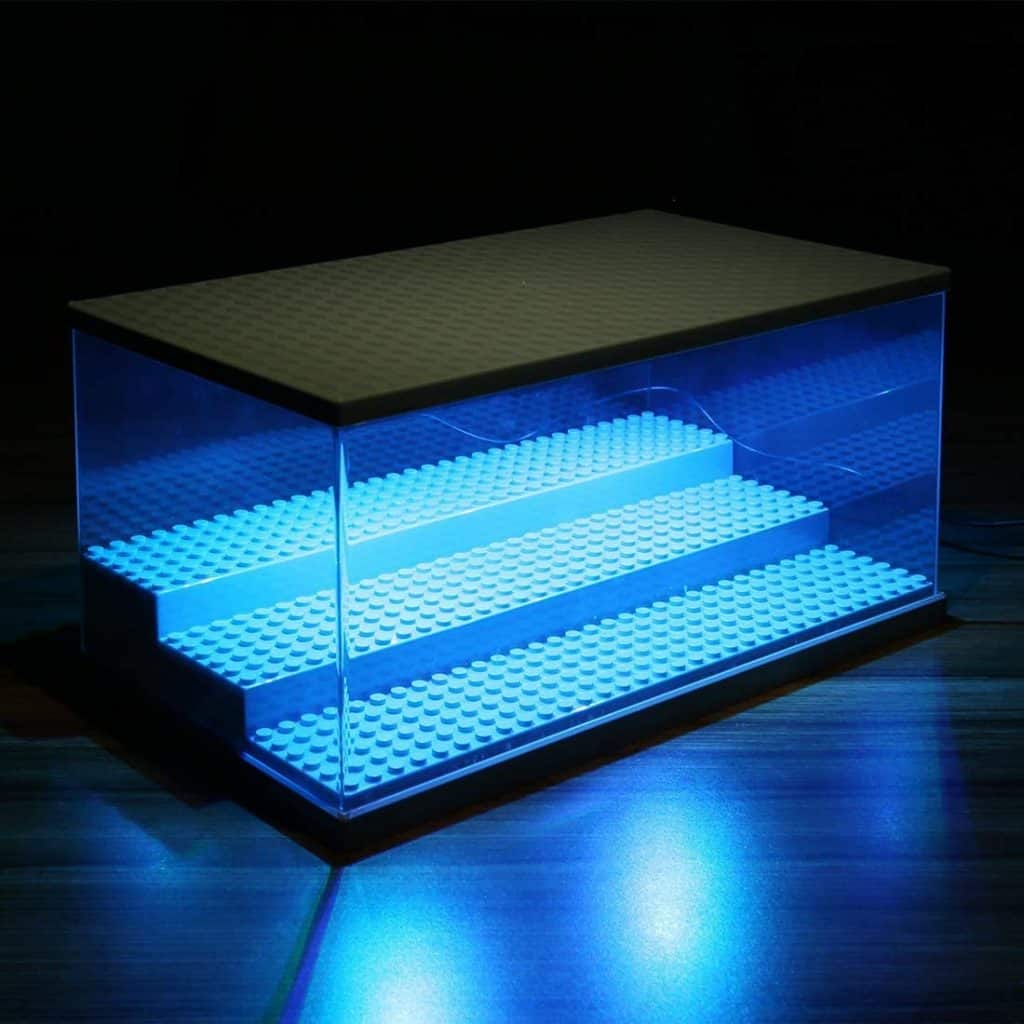 Made of Acrylic, the Lingxuinfo  LED Funko Pop Case has a high transparency level. It comes with a built-in LED lamp which discharges relucent light at night.
It measures about 10.2 x 6.1 x 5.1 inches/26 x 15.5 x 13cm. Talk about saving space! Likewise, the Lingxiu Info Display Case comes with a USB cable. Its sturdy glass casing keeps your figurines dust-free and safe.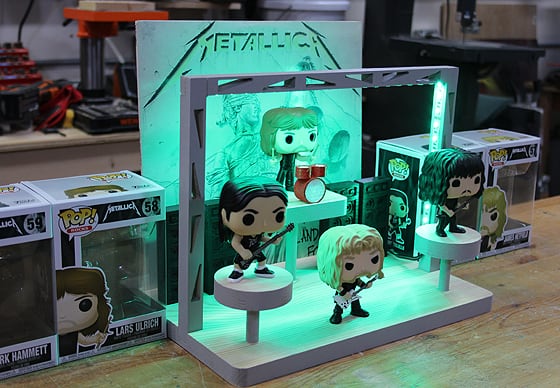 Do you already have a shelf or casing for your collections but looking for how best to lighten it? No worries, we've got you covered. One of the best Funko Pop display with lights for your shelf is the Wireless LED light.
Measuring 7.5 x 1.2 x 0.6 inches, the Wireless LED light is remote controlled. It's LED lights have ten distinct brightness which can time off whenever you want.
Also, its luminous flux causes your Funko Pop shelf or case to be dazzling at night. And guess what? You can install this by yourself in seconds without any tool or gadget.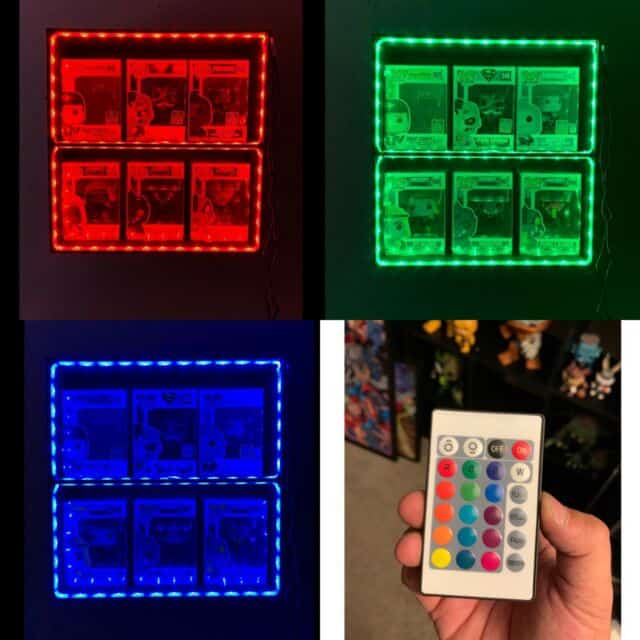 Here's another Funko Pop display with lights that are perfect for your grails. The Multi-color LED Strip Light is indeed multicolored with about 150 lights and a size of 16.4 FT. It is water-resistant, so don't worry if you want to put your shelf outdoors.
It has high-quality 5050 LEDs, which guarantees that your Funko Pops shelf will be refulgent and luminous. And if you want to keep it popping, you can program the lights to change colors and speed automatically.
Benefits of Funko Pop Display With LED Lights
Why should you have a funko pop display case with LED lights? Other than the fact that it looks cool, it helps prevent damage to your funko pops. We go in depth about why sun damage to funko pops is real and how to prevent it, however, these cases also provide dust-free protection as well.
LED lights are an excellent option especially for collectors who have blacklight or glow in the dark funko pops. 
Increases the visual impact of your lovely Funko Pops

Helps to maximize visibility in the event of sales

Allows you to have a pleasant experience with your grails

Enhances the beautiful details of your Pop

Helps always to keep your Pop in style
We've also heard from fellow collectors who enjoyed their recent GameStop purchase that incorporates  all of these benefits.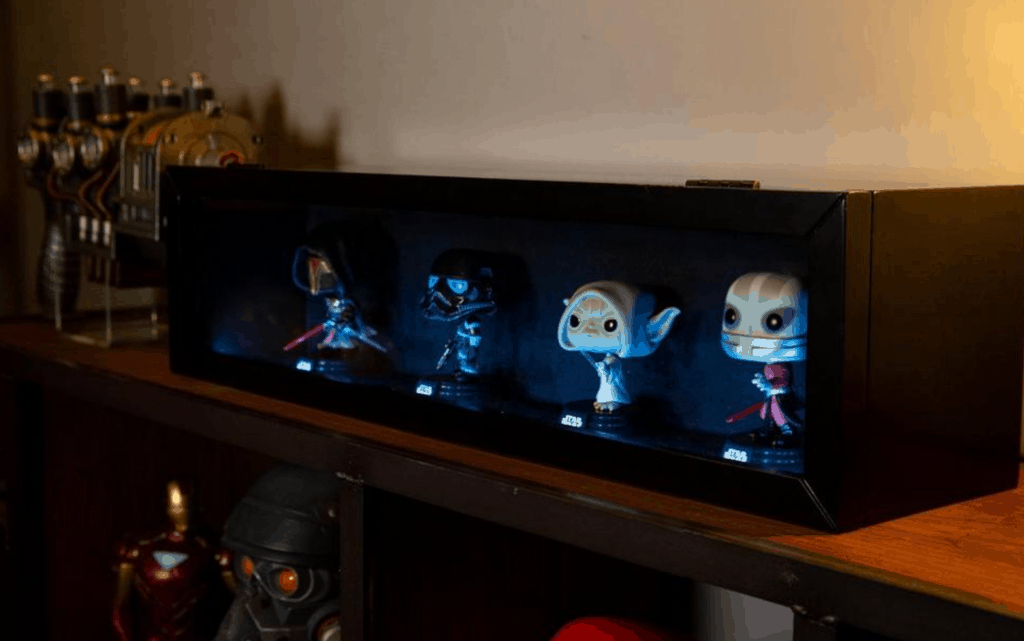 There is no point breaking a leg to get those Funko Pops, only to have them looking boring and monotonous. LED lights are one sure way to make our priced grails look exotic and radiant.
These LED light displays will set you on the journey of enjoying the incredible benefits of Funko Pop display with lights.