Many Funko Pop collectors wonder whether they can display their favorite Funko Pops on a car dashboard without damaging them. 
If you are one of them, today is your lucky day because this comprehensive guide provides all the details concerning car dashboard figures.
Sticking a bobblehead on your car's dashboard can be hectic, and you must do it right to avoid damaging your Pop figure and car dashboard. 
So, how do you stick Funko Pops on a car dashboard?
Let's dive in: 
Funko Pop on Dashboard: Step–by–Step Process
Follow these steps to stick Funko bubblehead on your dashboard:
Clean the area of the dashboard where you plan to apply the Bobblehead. Would you please avoid window cleaner as it may leave residue on the dashboard?

Wipe it down with water.

Give it a few seconds to dry.

Suppose there are recesses; it would help to build them up with the foam tape. The attaching surface should be as uniform as possible, having the most surface area possible.

Press the Bobblehead firmly for around 30 seconds.  
What Can You Use to Stick a Pop on Your Car Dashboard?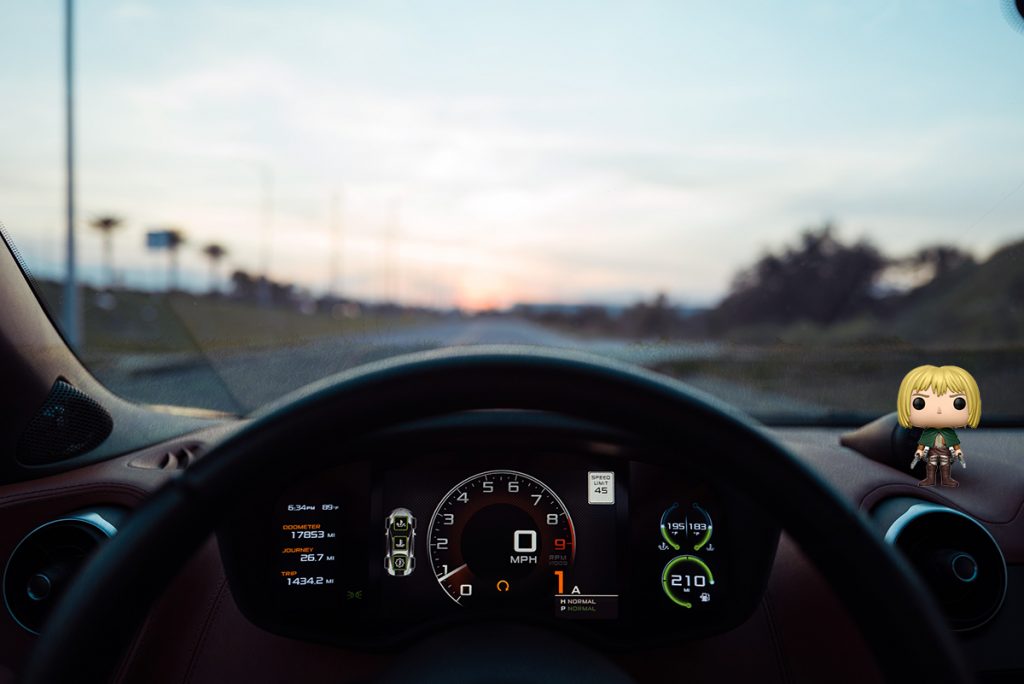 Sticking a funko to your car dashboard requires strong glue such as 3m VHB or Hot glue, which must be reliable and durable for rough conditions. 
There are different ways of sticking the bobbleheads on the dashboard. 
However, using a 3m VHB (Very High Bond) tape is best. It is easy to remove and allows you to effortlessly change the figures you're displaying without damaging them or your car's dashboard.  
You must firmly mount your Funko Pop on the dashboard because it can be disastrous if you don't do it correctly. 
Picture this; you are cruising at around 80 miles per hour, then your Bobblehead comes off! Of course, you wouldn't want that.
Apart from that, you can also use:
3m Velcro

Poster putty

Hot glue
How To Prevent Damaging The Funko Pops
Every Funko Pop collector's concern is how to protect their collection. But, of course, having mint pop boxes and acrylic pop figures is every collector's dream.
But, unfortunately, when you put a Funko Pop on the dashboard, you expose it to the sun and UV rays. Remember, UV rays from sunlight can cause real damage to your unique toys.
We wrote about what you can do to avoid sun damage; your funko pops you can find here: Why Funko Pop Sun Damage Is Real & How To Prevent It
However, the extent of the damage depends on the weather. For instance, the most significant damage happens on sunny days with 100% clear skies. 
A wise man once said that prevention is better than reversal when it comes to Funko Pops.
So, how do you prevent your Funko Pops from damage? 
Here are some essential tips to bear in mind:
1. Keep Funko Pops Away From Natural Sunlight. 
UV lights usually produce radiation with wavelengths higher than the visible portion. Sunlight is a common source of UV light. 
Too high or too low UV radiation causes Funko Pop sun damage because it breaks down chemicals, causing your Pop figure to fade at a faster rate.
Consider using UV-resistant Funko Pop Protectors to prevent this, which usually block around 99% of the damaging rays. For example, you can use a UV-protected display case. 
These are clear cases that display your Funko Pop on the dashboard without allowing harmful rays to reach it. Besides that, you can position the car dashboard figurines to be less exposed to the sun.
2. Don't Clean Funko Pops With Any Chemicals. 
When you clean your car dashboard figurines with chemicals, you risk removing the Pop's paint and polish.
In this regard, it is best to clean them by regular wiping with a clean cloth to remove dust. Besides that, you can thoroughly clean your pops with a Q-tip every couple of months.
Other tips to consider include:
Avoid intense darkness and brightness.

Avoid using fluorescent light.

Avoid placing dark-colored bobbleheads on your dashboard as they are susceptible to warping and melting.

Go for non-bobbleheads if you can to avoid glue mishaps.
How To Prevent Damaging The Car Dashboard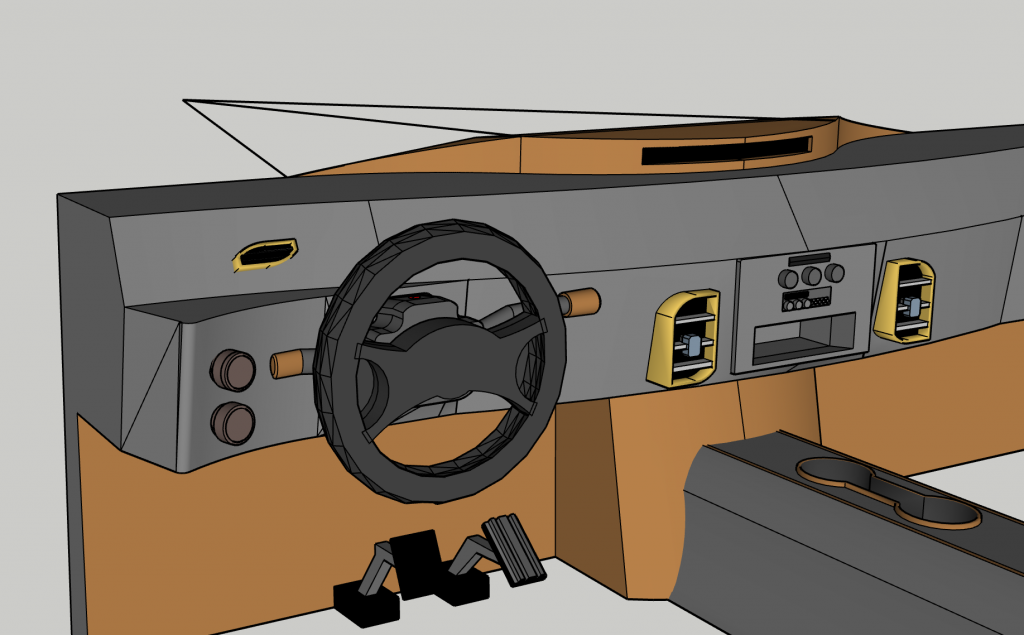 If you are not careful, you can damage your car dashboard while trying to stick your favorite pop on the dashboard. In this sense, you need to consider certain factors to prevent damaging the car dashboard. 
For example:
Avoid using things like super glue, nails, or staples which could damage your car dashboard.

Consider using a windshield protector to safeguard it against cracks caused by UV rays.

While cleaning the dashboard, clean it using a microfiber cloth regularly to avoid long-lasting damage.
What Happens To Car Dashboard Figurines After AWhile?
According to seasoned collectors, it takes a couple of months for a pop figure displayed in direct sunlight to show noticeable signs of fading. 
However, their fade extent depends on the amount of sun that comes through your windscreen.
 It also depends on the number of hours of sun your car gets every day.
When the pop on the dashboard stays for a long time, certain things are likely to happen, including:
Even though it won't melt, its paint job will fade due to the continual exposure to direct sunlight.

On occasions, collectors have reported that the glue inside the heads melts when exposed to higher temperatures for a long.  

Some of the figures also end up warping.
Pros Of Placing Funko Pop On A Dashboard:
Having Funko Pops on your car dashboard enhances your passengers' experience.

It is a great way to show off your collection.

It allows you to move around with your favorite figurine.
Cons OF Placing Funko Pop on A Dashboard:
The biggest challenge with placing Funko Pop on the dashboard is that it exposes it to UV light which causes damages such as fading.
Why Funko Pops Make Great Dashboard Decorations 
The fun part of having your favorite Funko Pop figures is showing them off to the world. 
Placing the Funko Pops on your dashboard is one way of displaying them and showing them off to your passengers. However, there are several challenges associated with it.
For example, you will have to take the Pop figure out of its box to display it. 
Unfortunately, doing this exposes it to damage by UV light. Fortunately, there are certain factors you can consider to avoid damaging your beloved pop figures when you place them on the car dashboard.
 If you have read this piece blow by blow, then you know how to go about it.