A Funko Pop Prototype is rare, and everyone wants to get their hands on them, but it isn't that simple. 
Funko Pops have an iconic bobble-headed look, and Funko makes prototypes first to provide them with a rough idea of how the figure will turn out in production. Therefore, these prototypes are the first and original models of the character lines. 
Here's our guide on funko pop prototypes and why you should care about them! 
If you get the chance to own one, know they are worth a lot! 
What is a funko pop prototype? 
A funko pop prototype is a mold used to demonstrate the design of a figure before it gets mass-produced. Depending on the size of the intended figure, it could be a 6-inch funko pop prototype or a 10-inch. Prototype funko figures do not have color because they haven't been painted and are used to illustrate which attributes the character will have the most. 
For example, Sasuke's prototype funko pop surfaced, showing the lightning features from his Chidori Jutsu. The figure is one solid color in the prototype, such as gray; however, the lightning is blue and uses different materials.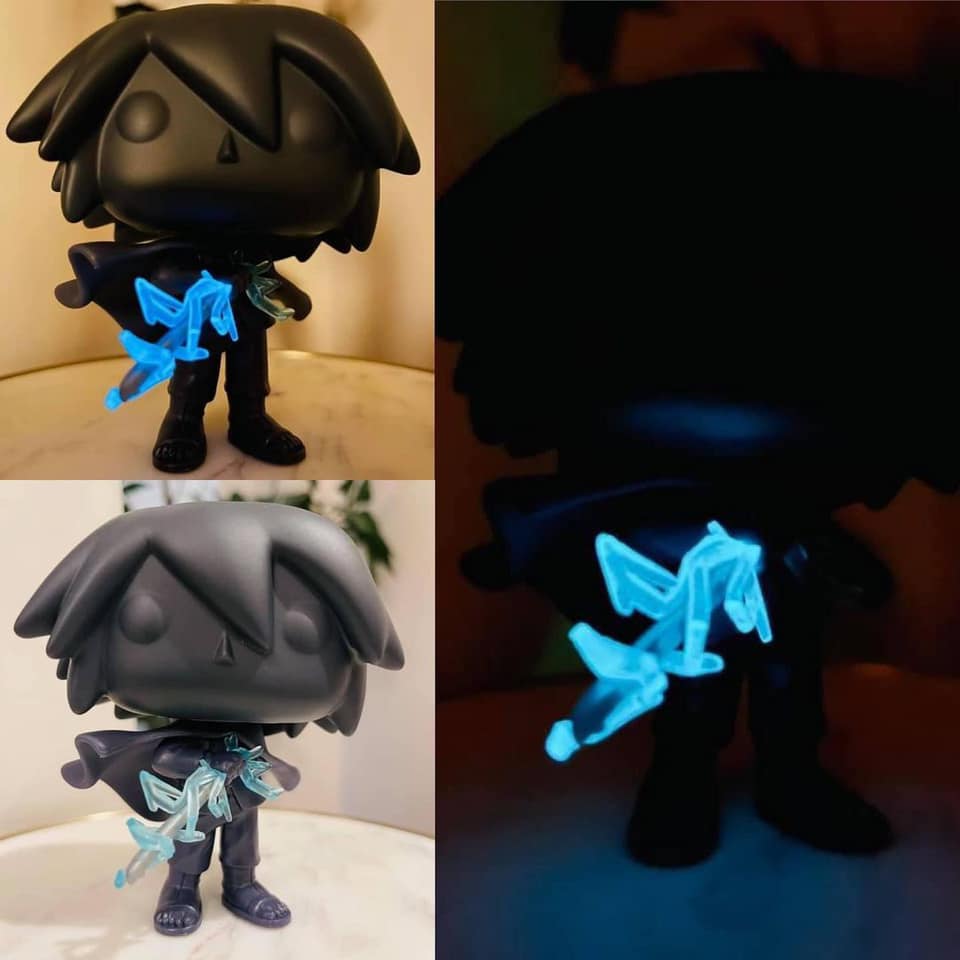 Collectors are excited for the chance to win or buy prototype funko pops because there's a minimal amount produced. Although they don't get produced often, Funko offers contests for the chance to win prototypes via their social media networks. 
How many Funko Pop Prototypes are there, and how do they reach the market
Usually, 3-10 prototypes (2-3 white and the rest are multicolored) for a single line. They may vary in color or have minute differences. These prototypes then get handed out to big stores or the general public via Fundays and giveaways. As there are only a number of these made, people keep track of who owns these prototypes.
The only line that does not have a Funko Pop Prototype is Freddy Stormtrooper. Because the Freddy Funko Prototype was never made and never sold, all the other Funko Pops do have prototypes. However, not all Funko Pop Prototypes are for collectors, or sellers are licensed ones like Stan Lee Funko Pop.
 How to get funko pop prototypes?
Funko Pop Prototypes are expensive and troublesome to get your hands on. There are several reasons why a Funko Pop Prototype is arduous to get, which we will explain later below. 
The trusted and reputable places where you can get a Funko Pop Prototype are:
Fugitive Toys

Gemini Collectibles

eBay (Make sure to look at instructions given below)

Fundays

Events

Giveaways

Facebook Groups
Fugitive Toys and Gemini Collectibles are the two most reputable retailers to get prototypes from online. You can easily resell your Funko Protos if you have a purchase slip or other document from these stores because of their reputation.
For buying from eBay, you have to be extremely careful as there are tons of fake prototypes shipped from China. eBay does have Funko Prototypes, but you have to follow the guidelines mentioned below to prevent scams that would cost you hundreds of dollars.
Fundays, giveaways, and other events are a great way to get Funko Prototypes. If you win via giveaways, you will receive an email from Funko Pop themselves, which proves your Prototype of Funko Pop.
A couple of popular Facebook groups explicitly made for prototypes where you can get the opinion of experts and trusted sellers. Here is a list of Facebook groups that you should join in buying, trade, or sell a Funko Pop Prototype:
Guidelines for Buying Funko Pop Prototype
As the value of something increases, scammers start showing up in that place to take profit. To make a profit off of Funko Pop Prototypes, we get to see many fakes sold online. But before explaining how these scams take place and how to spot a fake Funko Pop Prototype, let's see why they are expensive.
Funko Pops are rare because they were made in a limited number by the manufacturer and then handed to Funko for review. After which, the production of a Funko Pop series starts. 
Designers adore these Protos because they were a part of the design process. They were touched, examined, and commented upon by Funko Pop designers, sculptors, and executives. All these reasons make them worth the price for many.
Three main Funko Pop scams going on are:
1. Watch out for Scrappers When Buying Prototype Pops
In the manufacturing line, a few Funko Pops aren't up to the mark because of errors. Hence, they do not reach the painting process and are ready to be disposed of immediately. However, scrappers do not dispose of them but instead, start selling them online on eBay from China under Funko Pop Prototypes. 
These are easy to spot as they look like the original Funko Pop line but without color. However, once they start circulating, they might fall under "original Funko Pop Prototype" because so many people had these. 
To prevent this from happening, it is a wise choice to verify the seller.
2. Be Aware OF 'Strippers' Who Target Prototype BUyers 
These people buy original Funko Pops, take off the paint using stripping agents and other chemicals, and sell them as prototypes. If you are observant enough, you will spot small amounts of paint in crevices and cracks, which indicates it is fake. 
Apart from that, these Prototypes are an exact copy of the standard ones in the Funko Pop line, which is another indication of it being fake.
3. Avoid Fake Prototypes called MINDstyle
MINDstyle is a creative manufacturing company based in China that has a partnership with Funko POP! Any Prototype of MINDstyle is solely the prototype of its line and not Funko Pops. These Funko Pop Prototypes were never in pop collector's hands and not in the US.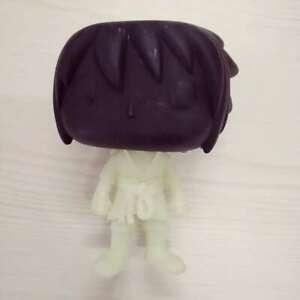 These would be visibly different like the white-colored original Proto would be off-white if made by MINDstyle. MINDstyle Prototypes are different from Funko Pop Prototypes.
How to Stay Safe from Fake Funko Prototypes
Here are some questions, tips, and things to keep in mind when buying Funko Pop Prototypes:
If you buy from any retailer or person, you should ask for evidence and follow the paper trail. Everybody with an original prototype would be glad to show you a proof.

Do not hesitate to ask anyone knowledgeable and in groups and take their opinion if you have any queries about a particular retailer.

Ask for receipts like from Gemini or Fugitive receipts.

If they won a Funko Pop Prototype from a contest, ask for a screenshot or link to the post or email showing the winner.

 If they won it at an event, reaching out to the specific event organizer is best since you can look and take notes of all the Protos that got handed out.

Fundays usually proven with a picture of the prototype at Fundays (if done with an iPhone, you can show the photo's time, date, and location). You can also check the hobbyDB website for Funko Pop Prototypes' database to verify the information.

Lastly, if the offer is too good, then it is most probably fake.

Do read all the posts related to Funko Pop Prototypes on the Funko Funatic website, as the community of experts has shared extensive details on this topic. It will help you from spotting fakes and have proper knowledge about Funko and its prototypes.
Funko Pop Prototypes are expensive and rare. Hence, verifying their authenticity first is vital. Sadly Funko Pop does not hand out any verifications or certificates for collectors to show the authenticity of these Protos. Hence, the community is doing its best to keep track of all the original Funko Pops.