Selling funko pops is difficult because collectors know the value the figure is worth vs. selling other non-collectibles. Have you heard of hosting a funko pop auction to help sell to collectors? 
A funko pop auction gives both sellers and buyers the chance to agree on a price through a bidding system. 
Are you looking to sell funko pops for profit using auctions and not sure how? We outline what it takes to run a funko pop auction with a website and without one. 
We hope this will help you learn more about auctions to have another viable option for selling funko pops. 
Also, our guide provides details from both the seller and buyer perspectives. 
Let's dive in with the basics: 
What is a Funko Pop auction?
Funko Auctions are events where collectors can sell funko pops for a given period and have buyers bid on the price they are willing to pay for the figures. Collectors can find rare vaulted pops at an online auction since they are hosted by fellow collectors. 
eBay is the perfect example of an auction site because they allow users to sell via a bidding system. Another example would be Mecarri. 
Both websites provide a marketplace for buyers and sellers to conduct a transaction and have fees. 
However, Funko Pop auction websites display items for sale for a specific period, and visitors bid on Pops that interest them. For example, Zobie Auctions and Pristine Auction offer the chance to bid for pop figures. 
These are other forms of funko auction sites that have been growing in popularity. 
Sometimes they limit the number of bids you can make, so make sure to check the rules of the bidding auction site when trying new ones. 
If you're a collector, you may want to set up your own funko pop auction site using Shopify or WordPress because they give you much control over setting prices and not paying fees. 
Here are some steps: 
Buy a domain name at NameCheap 

Purchase reliable hostings like BlueHost, HostGator, or GoDaddy

Hire a web developer to build Auction features on UpWork 

Take photos of your funko pops 

Upload them to your new funko auction site 
In addition, you get to keep more of the profit! And you'll be aiding the funko community with a new marketplace for other fellow collectors to find pops they couldn't usually get before.  
What type of funko auction sites are there?
The auction sites allow you to sort the Pops on Auction using various parameters. For example, each item on the auction list has a closing date and time, the number of bids, and the price. 
Self-hosted sites like Zombie Auctions, Pristine Auction

Third-party hosted sites like Mecarri, eBay & WhatNot app 

Social media platforms like Facebook & Instagram
You'll typically find autographed pop figures on auction sites because they are used and highly desirable, making the item worth more.  
Why are funko pop auctions so popular?
You'll earn more if you take the auction approach because you'll generate a bidding war if multiple buyers want the same pop. 
Also, since auctions happen at a set time and the funko pops become shown beforehand, multiple buyers could have their eye on that pop: more eyes, more interest, and more demand. 
Second, you can also find individuals conducting a Funko Pop auction on social media platforms like Facebook and Instagram. The individuals stream the Auction live during the Auction, and those who comment first are allowed to bid on the Pop price. 
Could you imagine having an audience of 100 people tune into a live stream on Facebook and %20 of them want the same autographed vaulted pop? 
You'll find collectors getting competitive and willing to go over the price they should for that given pop. 

These collectors will be excited for more pop auctions after getting the thrill of winning a pop they couldn't get on their own.  

They'll get the chance to meet new friends within the funko community. 
These can be locally or globally, and you'll find many collectors live stream directly to a Facebook group. 
You'll also find autographed funko pops in these auctions since they are collectors who have gone through the trouble of getting the pops signed in the first place.  
Is a Funko Pop Auction a Good Business Model?
A Funko Pop auction is a great business model as it allows Pop figure owners and buyers to interact. In this model, you can either have your website that promotes Funko Pops during specific dates allowing people to bid on them.
You can also run a live auction through social media or any other Funko Pop Auction mobile app. The beauty of this approach is that there is no fixed price for the pops. 
Instead, buyers outbid each other like any other auction, and the highest bidder gets the Pop figure.
Pop auctions are a great business model because it allows buyers to get what they want regardless of the price, and the sellers get the chance to sell their Pops at a competitive price.
Moreover, collecting Funko Pops is a fun activity. In this sense, engaging in a bidding war with fellow collectors and triumphing over them makes the collection process more immersive.
What Should you be Aware of When Buying From a Funko Pop Auction Site?
Funko Pops are very popular collectibles, so they have attracted many sellers and auctioneers. However, not all auction sites are credible. 
So, before you buy a Pop from any Funko Pop Auction Site, you should consider several factors, including:
Reputation matters. 

You should only participate in an auction run by a credible site. For instance, you can find out from the Funko community whether they know the site. (If you are not a member of any Funko Pop Collector's group, please join one immediately.)

Reviews tell everything.

 Read user reviews about the Pops auction site online to find out other users' experiences. If a majority claims that it is not trustworthy, find another auction site because many are available.

Who's bought from them before. 

Suppose it is an auction by an individual on social media platforms like Instagram; check whether other people have responded.

Look for the condition of the figure labeling. 

The auctioneer should clearly state the condition of the Pop's box and Pop itself. They should also present a picture of the item to prove what they are saying. Additionally, genuine auctioneers usually tell the buyers the truth about any damages on the Pop they are selling.
Why are Funko Pop Auctions The Best Place to Get Signed Funko Pop?
Funko Pop Auctions are an excellent place for collectors looking for signed Funko Pops. 
You'll encounter multiple 'signed Funko Pop' auctions that exclusively sell autographed pops. 
Examples of such sites include Zobie Auctions and Pristine Auction. 
It would help to subscribe to email alerts from the best auction site to sell Funko Pops so that you can receive email alerts whenever there are signed Funko Pops sold.
How to Get Started With a Funko Pop Auction
So, are you thinking about starting your own Funko Pop auction? Well, there are several things you need before you get started. 
First, it is best to ensure everything is in place before you start to avoid disappointing your clients and damaging your reputation.
Here are the factors you should consider:
1. Choose a Funko Pop Auction site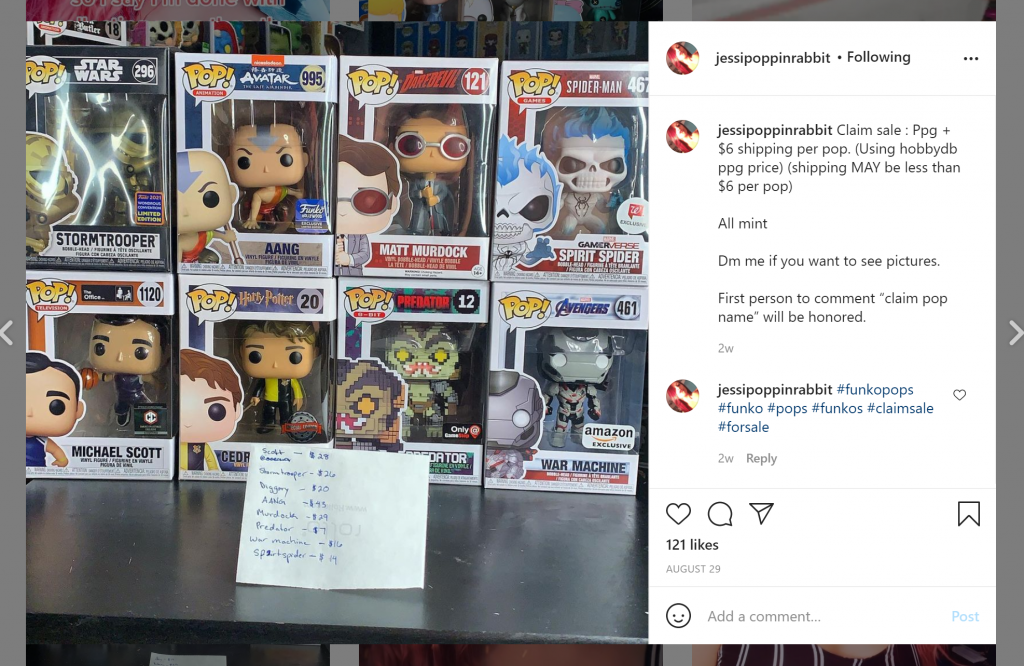 You will need to use the best site to sell Funko Pops you can get. While selecting the site to use, consider the pre-auction or transaction commission. 
The sites will display your Pops and allow bidders to register, enter the credit card information, and place bids.
The site will collect the bids on your behalf and transfer the totals to you. Therefore, it is advisable to consider what different sites offer regarding prices, ease of use, and quality of interaction with bidders.
2. Ensure you have the Pop Figures you want to sell
Before you begin the Auction, ensure you have the figures you want to sell in the Auction. Identify in your collection the Pops you want to sell before the auction date. 
Remember space and time is not a limitation. Rare items usually get higher bids. We wrote about what makes a funko pop rare in more detail here. 
3. Take photos for your pop auctions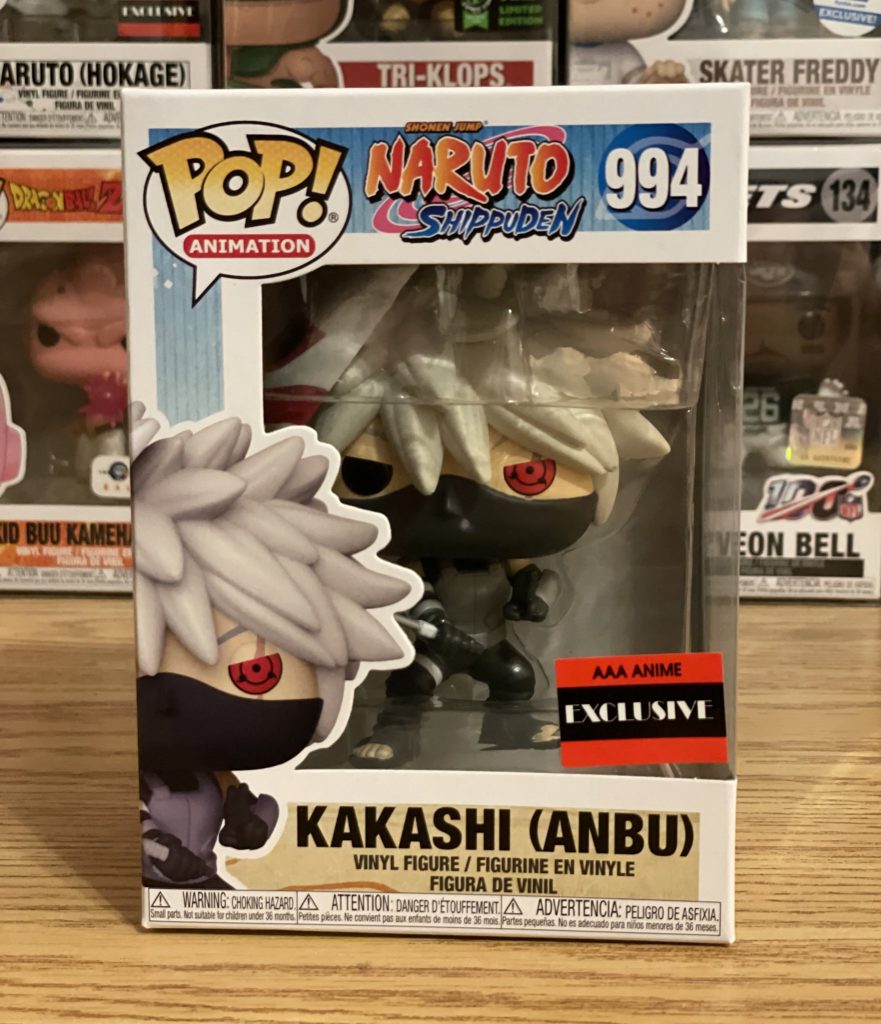 If you post the Pops' photos on an auction website, take one or more photos of every figure you want to sell in the Auction. 
It is advisable to take several photos that show the condition of the Pop Figure. Studies show that items in good condition usually attract a higher resale value.
4. Decide on starting bidding amounts for pop auctions. 
You also need to set minimum bidding amounts for your Pop figures. The prices should be around 50% or 25% of Pop's market price. It is advisable to keenly follow the market prices to hold your Auction before the prices go down.
Let the collectors' community know about your Auction.
People only visit an auction site when they know there is an auction happening. Therefore, take some time to let the collectors know that you will be holding a Funko Pop auction. Use social media platforms such as Instagram and Facebook to let them know about the Auction.
Hold the Auction and plan for delivery.
Once everything is ready, it's time for the Auction. You should expect a considerable volume of bids within the first 48 hours. Follow the bidding closely and update other users on social media on how the Auction is going on. Once the items become sold, ensure you have shipping arrangements for the items.
What about a live auction?
Suppose you are holding a live auction on your own through social media platforms like Instagram and Facebook; you also need certain things. For example, ensure you have a stable internet connection and an excellent camera. If you are not a lively person, find someone exciting to help run the Auction.
Pros & Cons of Funko Pop Auction Sites
Pros:
Bidders can get exclusive Pop figures that wouldn't have been available in their regions.

You can get a Pop figure for less than what you would have bought it for initially.

Most of the items in the auctions are usually in good condition.

It is a fun way of acquiring Funko Pops, especially when you win the bidding war at a relatively lower price.
Cons:
The competition for Pop figures is usually very tight.

Bidders might have to spend more to get the Pop Figure they want.
Conduct a Funko Auction to Sell Your Unwanted Funko Pops 
Every collector thinks, 'when should I sell my funko pop collection?' and will they be as valuable if I sell them now. Doing a Funko pop auction becomes a great business model to solve for that because you can sell pops you no longer need or want and still get the value they are worth. 
Sometimes you won't know the value of a funko pop until you put it up for sale via Funko Auction, and you'll be surprised how much money you'll earn for a pop that you thought had little to no value. 
From a buyer's perspective, it offers you an opportunity to find exclusive Pop figures you wouldn't usually get access to normally. 
Moreover, if you want to hold an online auction, you can do it through social media platforms like Facebook and Instagram. Doing a live stream is a perfect option for those who want to engage the funko community. 
Finally, ensure you join various Funko Pop communities online to share ideas on the best auctions available.