Every funko pop collector askes themselves one question; how should I display my pops? Whether you have large quantities or want to show off your latest collection to your co-workers at work, you need a plan. 
In this article, you will discover various funko pop display ideas, and maybe some will be better than what you are currently doing at the moment. 
It isn't as complicated as you may imagine; however, when showing off your funko pops, it's essential to consider these tips. In a nutshell, these tips will cover how to display pops in a protected, dust-free, and clutter reduced way.
Use wall shelves to avoid putting funko pops on the floor.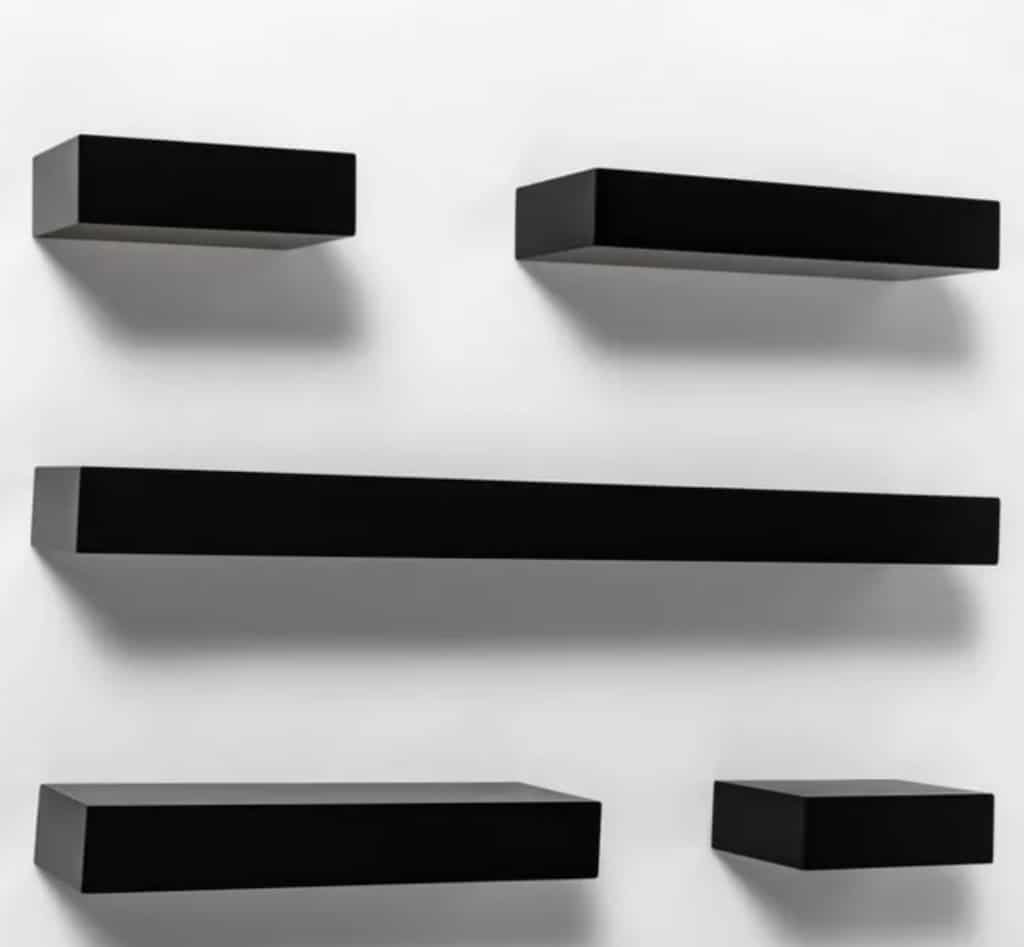 Wall shelves are useful for your funko pop display. They are very popular due to their high level of flexibility, especially since you can get your shelves above eye level, which grabs visitors' attention right away. Also, wall shelves can get mounted across any part of your room. Whether it's your living room, bedroom, or man cave, this flexibility will come in handy.  
Highlight your rare funko pops using a 4-step glass box.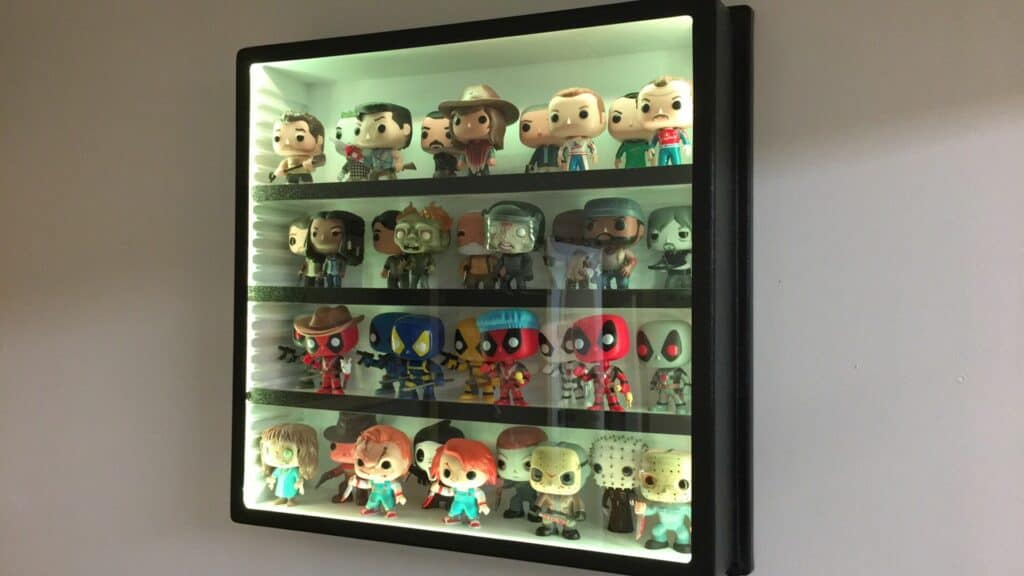 The size of a funko pop box is standardized (3.5 x 4.5 x 6.25) across every collection. And companies have created glass boxes to match these sizes so that collectors can display pops without much hassle. 
While the 4-step glass box approach has limited space to occupy multiple pops, it can serve as a great way to show off your rarest or most valuable funko pops. If you'd prefer to remove your funkos from the box it comes with, this can also act as a great way to prevent needing to dust them all the time. It's also lovely how using a staircase glass allows them will become evident without having to compete for real state.
When running out of room for your funkos use bookshelves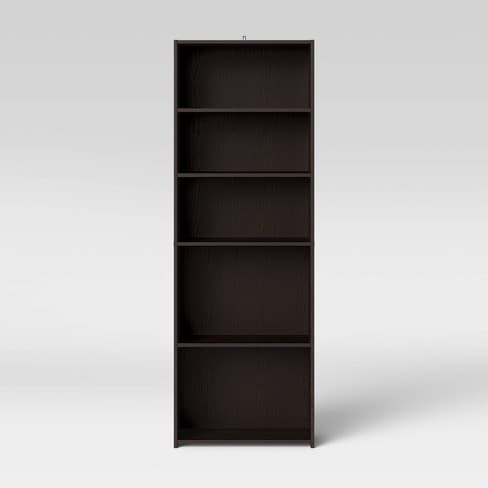 Do you have a massive collection of pops and want all of them displayed at once? Using a bookshelf could be the perfect option. By using bookshelves, you can organize your funko pops in a specific order, or however, you desire. 
For example, adding all funko pops by their number from right to left might be of interest to you or by adding your collection first with your least favorite towards the end. 
How you line up your toy collections is your choice! It comes down to your personal preference and what you think would look best for the space you are using.  
Invest in some box protectors immediately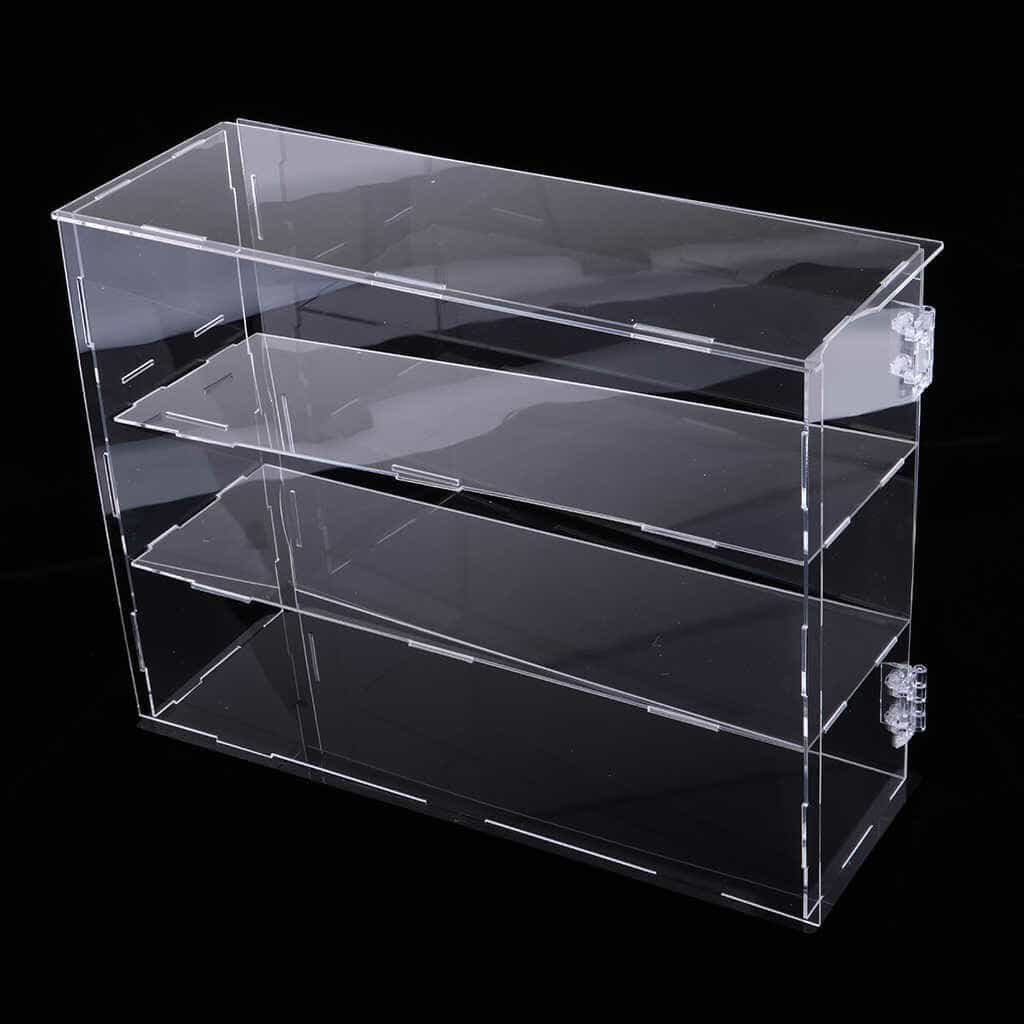 The first time you get a box protector is a special moment because you realize how slick they are and how nice they keep your original funko pop boxes. If you are going to buy and hold your funko pops for multiple years, having box protectors will preserve them without any concern or worries.
If a hard case protector isn't something you are looking for, you can consider some of the best soft pop protectors on the market!
Display pops in glass cabinets for stylish bedroom designs with Led Lights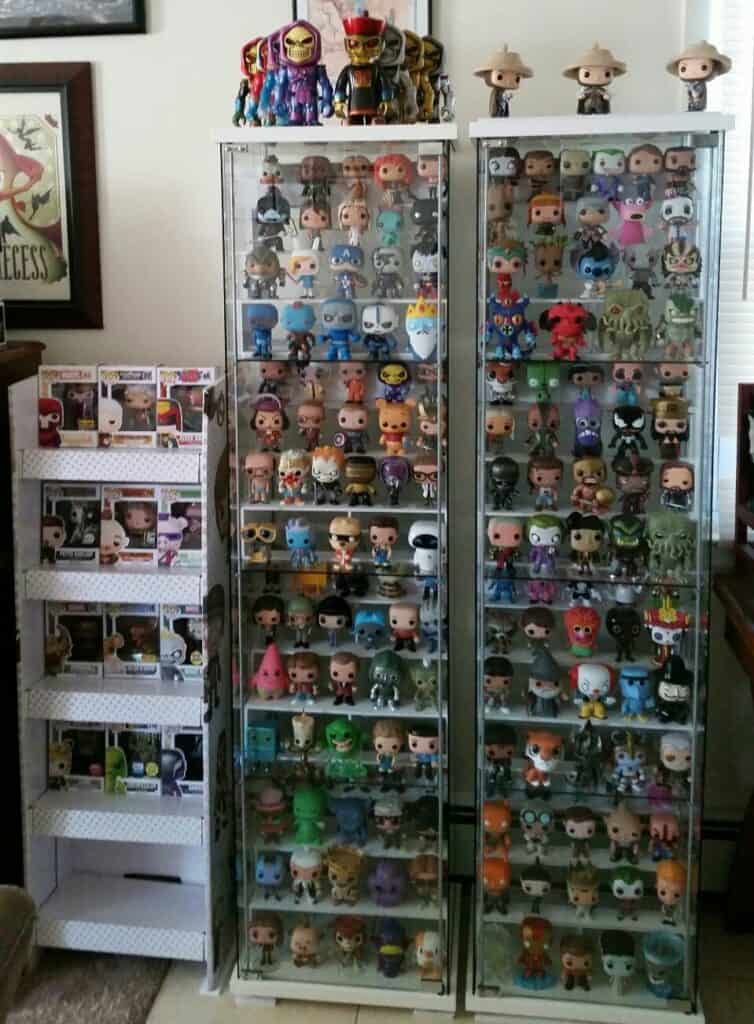 Glass cabinets are classy and will give your home an impressive look. There's a limitless amount of designs to pick from when looking at this piece of furniture. Make sure to measure the size of the wall you'd like these cabinets to go on before making your purchase. Enhance your funko pop display with built-in lighting to ensure your showing off your collection right. Many collectors enjoy picking different colors depending on the type of funko pops they have displayed or the mood they'd like to set. 
No matter where you decide to show off your collection, doing it in style matters!
Taking the time to think about how to display pops, memorably comes down to how you use your space and what fits your taste. Maybe you have a collection for all villain funko pops (characters)  and prefer them to be isolated from the rest of your funko pops. Or maybe, your unboxed funko pops can't go near your boxed funko pops. No matter the situation, we're all different in how we express our selves and display our pops. Some collectors want lights to draw their visitor's attention, and others focus on something more reliable to prevent having to dust them all the time.