"Why so serious?" the famous words every joker fan loves to hear. If you enjoy collecting funko pops apart of the DC Universe, then this is what you should know before considering to purchase the Suicide Squad Walmart exclusives to add to your collection. Funko gets creative with the designs of these suicide squad funko pops, which is a testament to the fandom. 
As you know, the rivalry between Batman and the Joker runs deep, especially in the popular suicide squad movie that released on August 5, 2016. The unique relationship between batman and JokerJoker always makes for an entertaining storyline, keeping us on our toes. However, you could argue that the connection the fans were most excited about was between Joker and Harley Quinn. 
Why add Suicide Squad Walmart exclusives to your shelves
For starters, there's an on-going debate between which actor played the role of "The Joker" better, and this could influence which new joker pop figure you add to your shelves. 
Which joker actor do you prefer?
Heath Ledger (Dark Knight) vs. Jared Leto (Suicide Squad). 
If you are passionate about how Heath (Joker in Dark Knight) seemingly blurred the lines between insanity and intelligence, then collecting the Suicide Squad, Walmart exclusives might not be your first choice. Instead, there's the "Batman Dark Knight Joker Funko Pop," where he is wearing the well-established purple suit and slick-back green colored hair. Who could forget about the first opening scene when JokerJoker murders his gangsters without any remorse or when he blows up a hospital with a smile.
However, if Jared's (Suicide Squad) character backstory pulls on your heartstrings, then "107 The Joker Suit Funko Pop" is more for you. Director David Ary's gave a behind the scenes suicide squad explanation about the meanings behind his 'Damaged' tattoo, along with his others. It was nice to see those details represented in his funko pop. 
Second, we can't forget about the critical role Harley Quinn plays in humanizing the JokerJoker and adding adventure to the suicide squad scenes. Initially, Doctor Harleen Frances Quinzel was working at the Arkham Asylum when she first met the JokerJoker as a patient. As this character transitions into Harley Quin, they manage to escape, and a loyal bond between them grows like no other. Harley's flirtatious and seductive tendencies push the storyline forward, and her need for attention kept viewers eager to watch. Which explains why Harley Quinn has her line of funko pops beyond the suicide squad Walmart exclusives;
Funko Pop Suicide Squad Walmart Exclusives List 
107 The Joker Suit – Walmart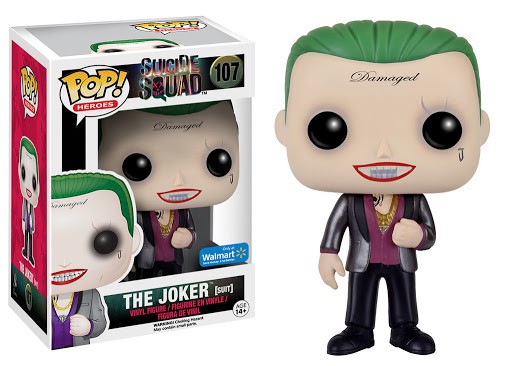 "A man with nothing to fear is a man with nothing to love." Joker
135 Dr. Harleen – Walmart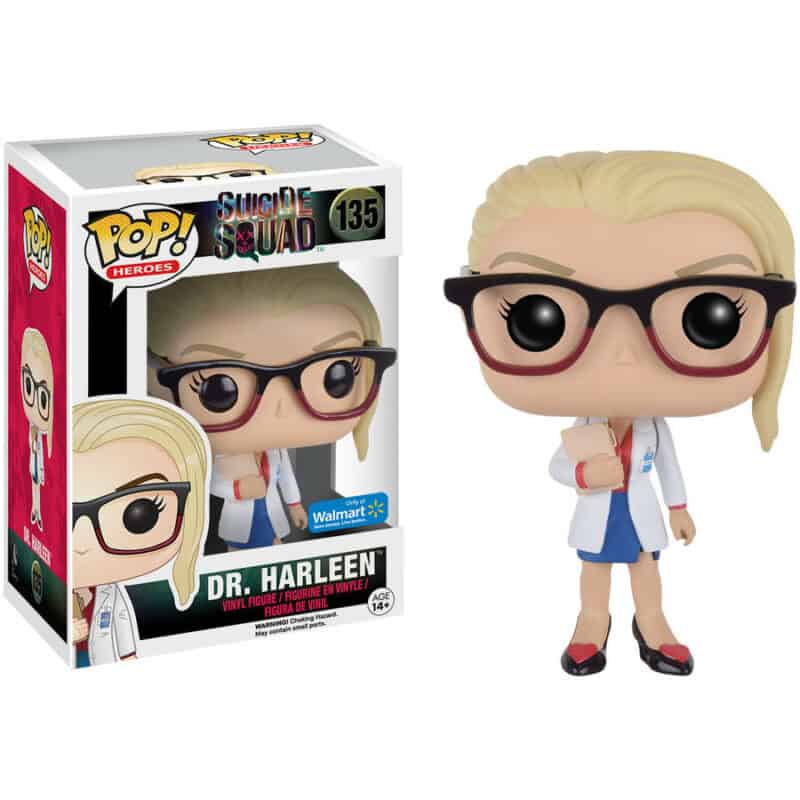 "If I get mad at you, that means I still care" – Harley Quinn.
102 Killer Croc Hooded – Walmart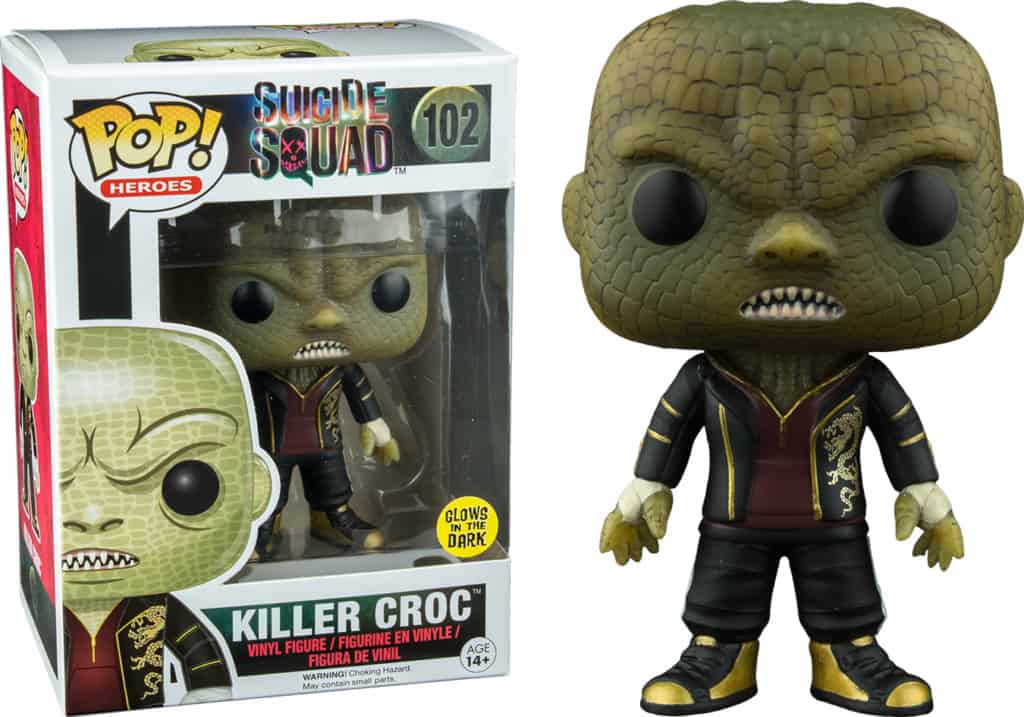 "And now I'm hungry for bat" – Killer Croc. 
Lastly, villains are more memorable than heroes at times. In this case, the suicide squad highlighted the villains hugely. Look at Harlequin of Hate, going from a doctor to an evil doctor within minutes. 
As collectors continue to hunt for funko pops that are rare and worth money than what they've paid, a growing trend is with villain funko pops. Now only are these suicide squad Walmart exclusives, but also villains! Keep that in mind when you see these for sale or when trading.