As funko continues to release more Star Wars exclusive funko pops, it's becoming harder and harder to keep track of which ones truly are worth collecting. Of course, any funko pop is worth it. However, these 9 funko pops are exclusive and (some vaulted) making them extremely rare in the funko community.
The greatest space franchise of all time has a wide variety and some of the best Funko Pops! Since the release of "The Mandalorian" via Disney Plus on November 12, 2019, star war fans and collectors can't get enough.
Top Star Wars Funko Pops To Have in Your Collection
It's important we take a look at these unique opportunities adding rare Star Wars exclusive funko pops to your collection.
Here's 9 Star Wars Exclusive Funko Pops you'll want to hurry up and add to your collection. Let's dive into the top star wars funko pops out on the market. 
1. Ahsoka #130 Hot Topic
STAR WARS
Exclusive Funko Pop (ReBELS)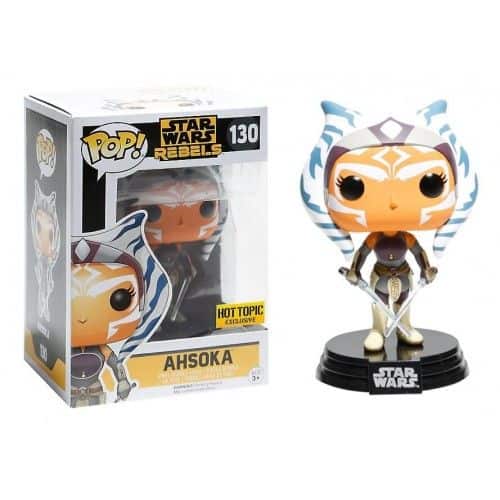 "You Don't Have To Carry A Sword To Be Powerful. Some Leaders' Strength Is Inspiring Others." – Ahsoka
Ahsoka is a hero of the Clone Wars, and as Anakin Skywalkers' Padawan, she is a force to be reckoned with. Her price hasn't stopped going up since she has been continuously out of stock at Hot Topic. Her popularity is making it harder and harder to find at a reasonable price that isn't over double her initial value. Make sure to scoop up this hot topic exclusive funko!
2. R2D2-Exclusive Futura Skin Star Wars FUNKO POP

"Boop Bleep Boop Boop Bleep" – R2D2
This loyal droid has a new paint job. He is a vital link in operations against the First Order. This Funko Pop has an exclusive Futura Skin that has made it completely different from the rest. This R2-D2 is a five-part series with Futura Skin, and it is an excellent addition to the funko pop exclusives list.
3. Rogue One Jyn Erso Hot Topic Exclusive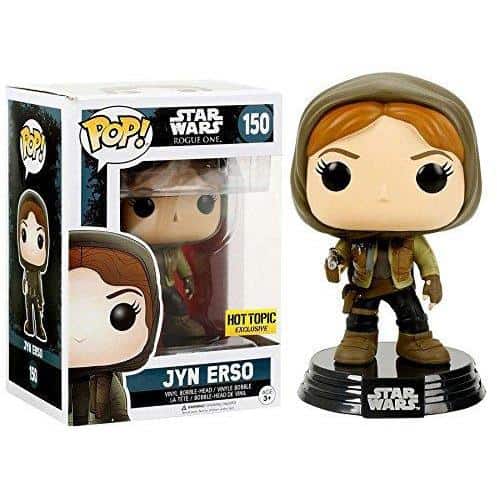 "We Have Hope. Rebellions Are Built On Hope." – Jyn Erso
Despite Jyn's history, she is ready to bring a fight to the Empire. She is defiant and hasty with her actions but is learning to use her previous skills to fight the good. Hopefully, this rebellion will get vaulted, which has increased her rarity and is definitely worth a purchase.
4. Funko POP! Star Wars Futura x Darth Vader Target Exclusive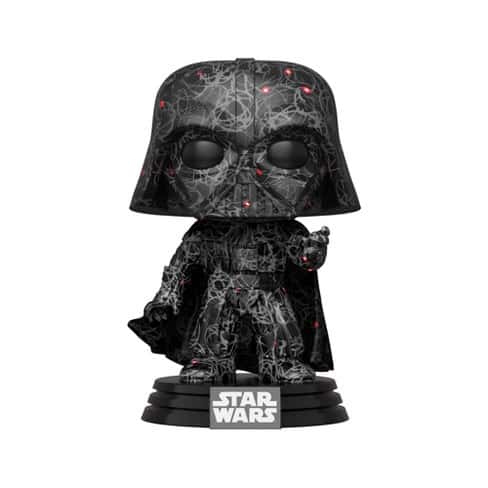 "You have controlled your fear. Now, release your anger. Only your hatred can destroy me." – Darth Vader
We all know this man, the ultimate enemy. Vader quickly became a highly visible symbol of the Empire and the ultimate Jedi hunter. This specific Darth Vader Funko is in the same collection as the R2-D2 mentioned before, with their exclusive Futura paint job. This one, in particular, has jumped in value and popularity. 
5. Star Wars EXCLUSIVE FUNKO POP – The Phantom Menace Darth Maul (Galactic Convention)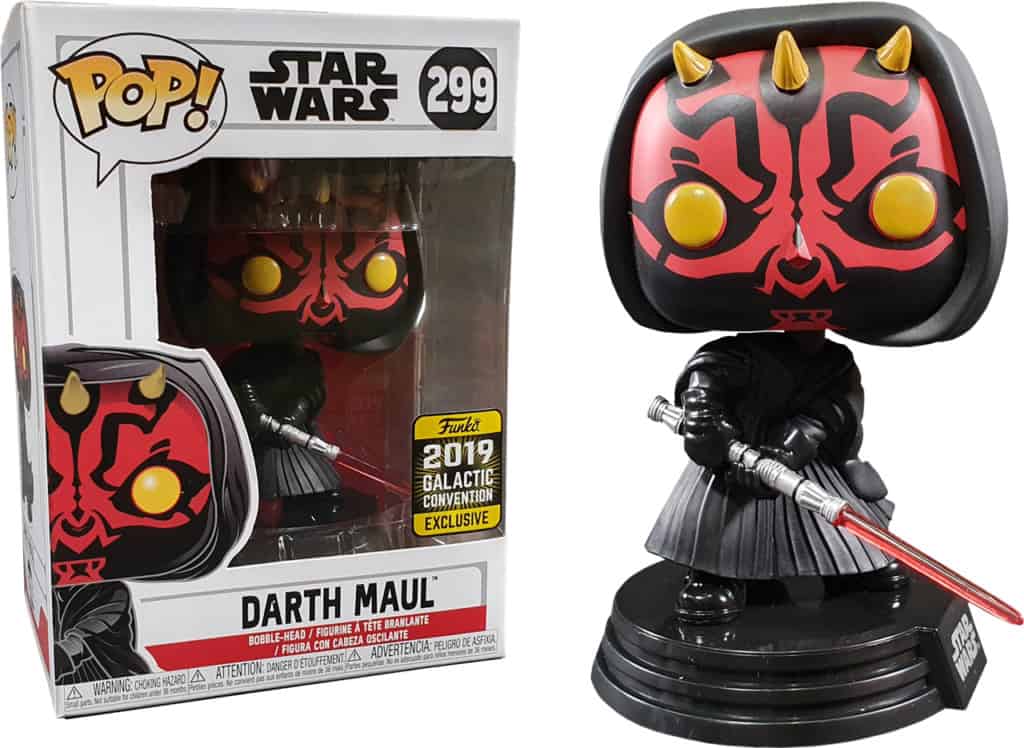 "My hatred kept my spirit intact, even though my body was not. As I was lost and became a rabid animal, and such is how you found me, brother. Discarded, forgotten… I have missed too much. The force feels… out of balance." – Darth Maul 
Deadly and agile, this Sith Lord is one scary warrior with his double-bladed lightsaber. He is best known for scheming plans, and he is not one to be taken lightly. This exclusive Funko is straight from the 2019 Galactic Convention and right into the Funko Pop vault.
6. Star Wars; The Mandalorian – (Two Stripes) Death Watch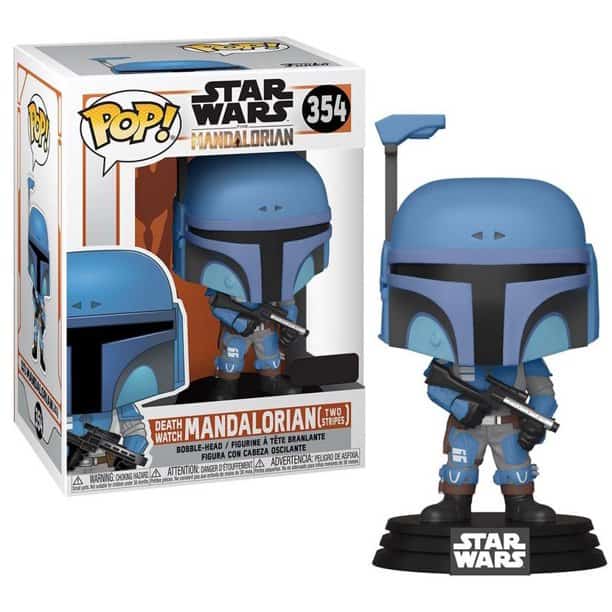 "We are the Death Watch, Descendents of the true warrior faith all Mandalorians once knew." – Mandalorian
This unknown bounty hunter is just as formidable as he is mysterious. He has seen some battle across the galaxy. This Funko features the Two Stripes and has excellent detail on the pouches and straps. With the variety in style (stripes vs. no stripes), it would be a fun collection to complete. 
7. STARWARS EXCLUSIVE FUNKO POP Darth Vader Chrome (Hot Topic)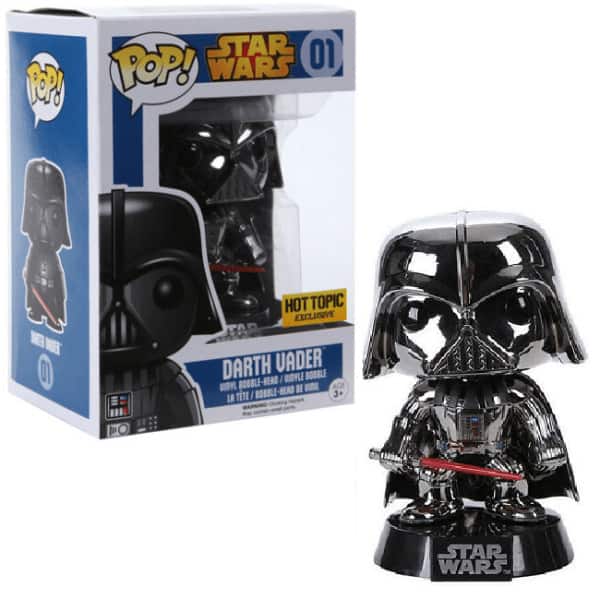 "Luke, I am your father." – Darth Vader
This Hot Topic Exclusive funko pop is another excellent addition to the Star Wars Funko's. The dark leader is featured here in chrome. You almost can't tell the dark side has completely consumed him with how much he shines. Darth Vader in Chrome is a Hot Topic exclusive and a vaulted Funko Pop. We as collectors love to collect villain funko pops as these characters often have such a rich storyline and make an impression unlike any other. 
8. Yoda Glow-in-the-Dark – Walgreens Exclusive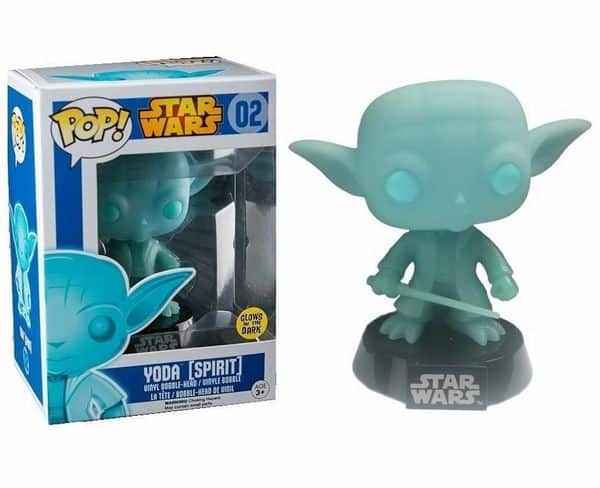 "Do. Or do not. There is no try,". – Yoda 
Small in size and extremely powerful, Yoda is a legendary Jedi Master. From training Luke Skywalker to picking up his lightsaber for a fight, he has been all over the galaxy. This version of Yoda (spirit) glows in the dark and is an exclusive Funko.
9. Stormtrooper Red – Target Exclusive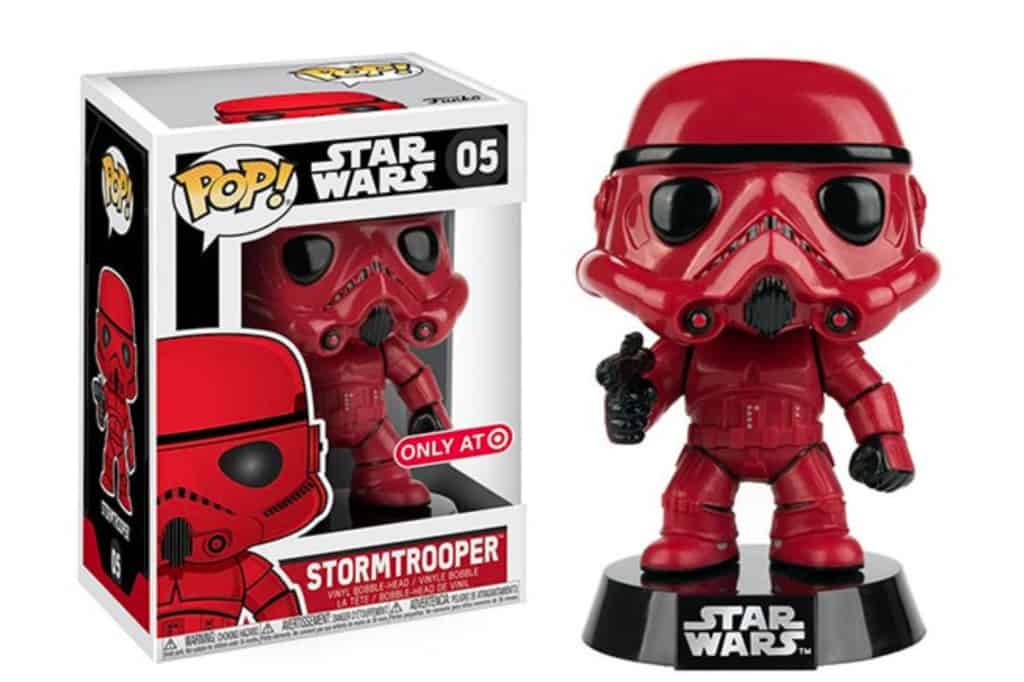 "STOP THAT SHIP! BLAST 'EM!" – Stormtrooper 
"I just hit someone!" – which said no Stormtrooper ever. They are an infamously lousy shot, but they are fanatically loyal to the Empire. Usually, they have a white suit, but this exclusive Stormtrooper in red is a Target exclusive for only red cardholders. This flashy Stormtrooper is an exclusive Funko but deserves to be on any Star Wars fan shelf.