You're fans of Funko Pops and thus have got ourselves the new Funkoverse Strategy Game. But now, you can't figure out how to properly play the game. 
Do not worry; we will explain all you need to know about the Funkoverse game and play Funkoverse. 
Funko Pops dominate the collectible market and recently have jumped into the gaming world. They created an incredibly straightforward and easy-to-play tactical skirmish game based on popular characters like Batman and Harry Potter.
For those who haven't heard of Funkoverse before, we will introduce it; however, if you've already had the game feel free to skip down the page to read more about how the game works. 
What is The Funkoverse Strategy Game?
A Funkoverse strategy game is a board game filled with action! You get to play as your favorite characters and use their abilities to win each game. You have to choose your favorite team and lead them to victory.
How to play a Funkoverse Strategy Game
All Funkoverse games have the same rules and also work the same way. Only their characters are different from each other and their boards. In this game, the primary mode's goal is to knock out the other players. However, if you want a more rewarding experience, there are variants on capture-the-flag and territory control available for you!
There are four different game modes:
Control

Territory

Leaders

Flags
Additionally, characters can take specific actions throughout the game, such as the following: 
Move 

Challenge 

Assist 

Interact

Rally 
What makes the game fun is how each character has unique abilities, making different strategies available to the players. For example, one character could have 'Hustle,' which gives the character the option to move three spaces instead of just two. Now you can challenge your opponent's characters in unpredictable matters. 
Here's a great video that explains in detail what you can: 
Collector tip: You can mix funkoverses, which is when you swap out your characters from one game to play in another game. They are allowing you to bring the unique abilities of those characters into new environments. 
How do you win Funko Verse? 
You can win the Funkoverse game by completing its objective. If playing control of the objective, you have to keep control of an objective for many rounds. If playing Territory, then you have to hold your own and capture enemies' territories. In Leaders, you have to knock out the opponent's leaders to win. Lastly, in Flags, you have to capture and take the opponent's flag to your base while covering yours.
How to Setup the Game
First, let's go over how to put things. The boards are usually double-sided, so make sure to place the correct side up based on your play's game mode. Next, place the dice and points near the board, and remember to place the game markers separated according to their types. Each player selects a team like the good guys' Robin, Batman or Joker, and Harley. Place the teams on each end of the board.
Manual for Each Game Variant
For further instructions, you can take a look at the given manual on each mode. The instruction manual usually has a plot, scenario setup, rules, gaining points, and winning (the game's objective).
Characters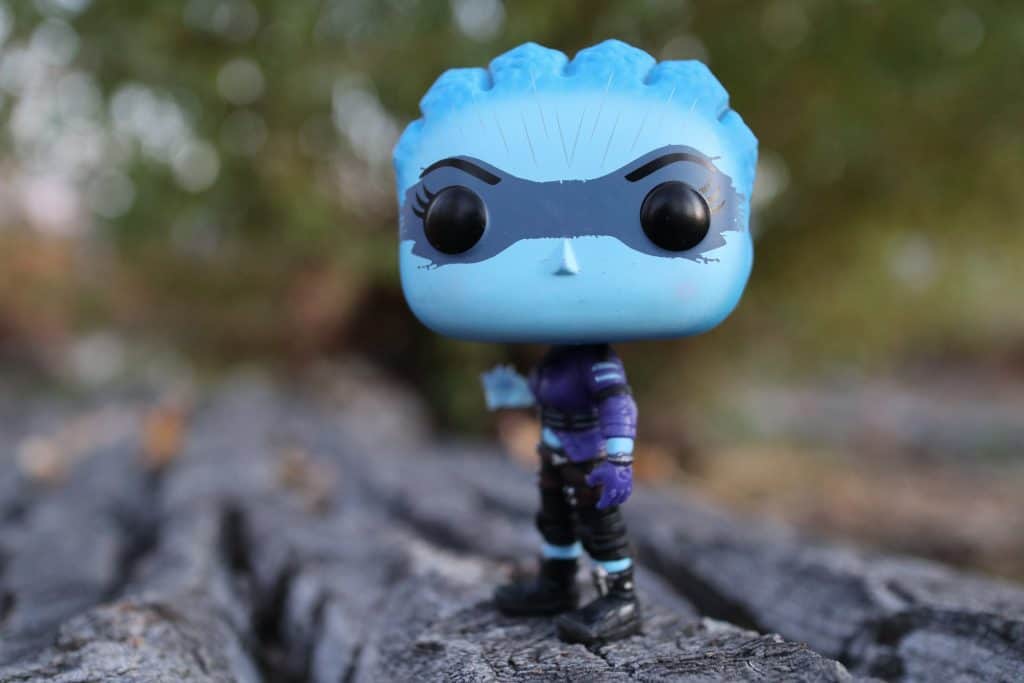 After placing the teams, you can take a look at each character's card. Every character has their own set of abilities, traits, and skills. For example, Batgirl has Gather Intel, Flip Kick, and Flying Tackle. The characters will have ability dots in the right corner of their cards. Moreover, some characters might come with bonus cards or items.
Playing the Game
After reading through all the instructions correctly, flip the game token to see who goes first. After that, the game progresses in turns. Each turn has three basic steps:
1. Choose a character
2. Take two actions
3. Exhaust
As this is the first turn of the game, none of the characters will be exhausted. Characters are exhausted when you have used them once in a round, and after a few turns, they will be ready for action. For example, I choose Batgirl and take two actions (taking the same action, twice counts as two actions). Now when you have used the character, place an exhausting marker on the card, in this case, Batgirl's card. After a successful turn, the opponent has the turn. Going through these turns will exhaust each character in the game, and then the round ends.
Here are the basic moves you can do:
 1. Move 
The move allows the characters to move two diagonals, and they may also be diagonal. Obstructions or rival characters do not allow movement across.
 2. Assist
Assist ability will help pick up the adjacent character, now the adjacent character can stand up.
3. Interact
Interact ability lets the player engage or activate one marker on the map, which may only be adjacent to a character or beneath it.
4. Ability
The ability allows the player to use a character's skill present on its card. You can activate its ability by following the instructions listed with it. After using the ability, teams will place their corresponding marker on the cooldown track. If they do not have its corresponding marker because it is already in use, they cannot use it.
5. Use Item
Use Item is a card that can grant special abilities. Each item has its own set of instructions listed on the cards. However, after using them, they also go onto the cooldown track.
6. Challenge
Challenge is by far the most essential and primary move. A legal challenge requires the roll of two dices, but if an ability on the card grants a challenge, they may have their own rules.
Each icon on the dice has three outcomes:
Blast

Shield

Ties
More blast icon means the attacker won, shield means the defender won, whereas ties mean whoever rolled the dice won. If the defender wins, then nothing happens, and the game continues, but if the attacker wins, then the defender's character gets knocked down. If a knocked-down character gets challenged and loses, they are removed from the board and placed on the character's cooldown track.
Generally, a target gets challenged if they are on an adjacent diagonal. However, some items allow some characters to target farther if there are no obstructions, like Batman's Batarang. Keep in mind these items have a limited range written on their cards.
If a character gets knocked down, then they cannot take any actions that round. They can only stand up and rally. Moreover, they do have to get the exhausted mark.
After a successful round has ended, all items get shifted down one step, and characters come into play. Moreover, you have to remove the exhausted marks from all characters, and the player who got to play first will go in second this round. As the rounds continue, the game ends when the objective is reached by either team, capturing an objective point or others.
Where to buy a Funkoverse Strategy game? 
You can buy Funkoverse games from a lot of places. Some recommended places to buy Funkoverse boards are:
Amazon.com

Boardgamegeek.com

Bestbuy.com

Popinabox.us

Gamestop.com
Can you mix Funkoverse games?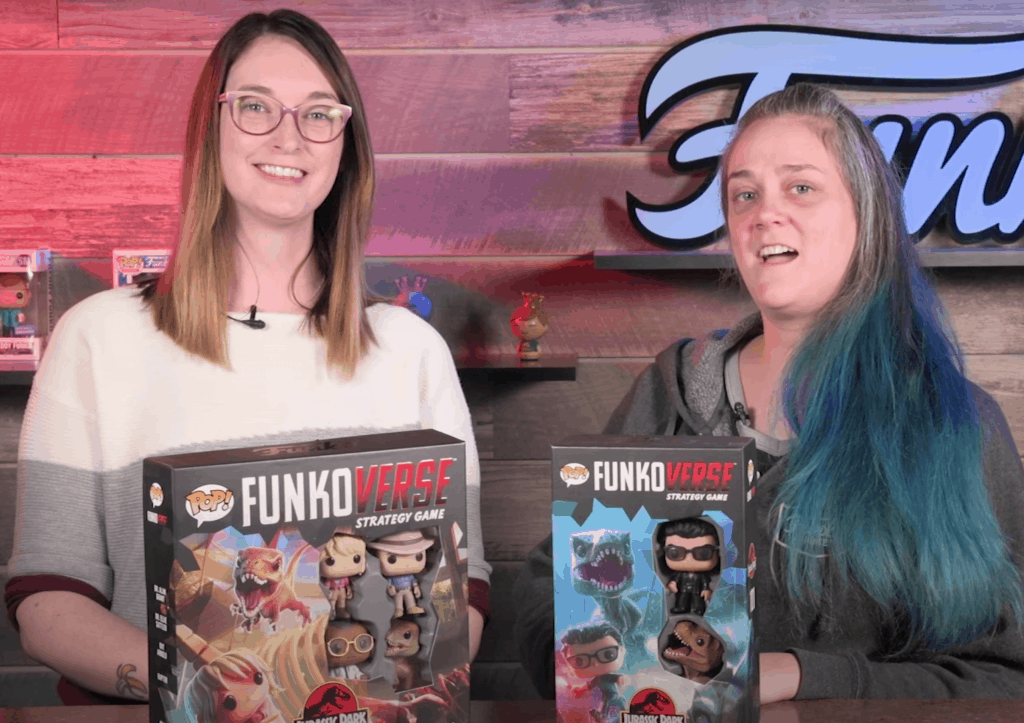 Of course, you can! Each game has different characters, which you can mix and match, be careful some characters can become super overpowered for some games. There are different Funkoverse boards like:
DC Comics' Funkoverse board has Gotham City Streets and The Joker's Carnival, Harry Potter has Diagon Alley, and the Room of Requirement and Jaws has the boat and the beach. 
Each game has unique modes, like in Jaws, and you have to fight the shark on the boat, which would not be fun when playing with Batman. However, teams can play the beach with multiple characters from other boards. Moreover, each board has a certain number of Funkos, like Jaws has only two, whereas Harry Potter has different packs with 4 or 2 Funkos inside.
Additionally, if you like harry potter, we wrote about some of the 12 Rare Vaulted Harry Potter Funko Pops List for Collectors, which you may enjoy reading as well.
Are Funkoverse games fun? 
Funkoverse games are super fun to play with family and friends. You get to play your favorite characters like Batman, Harry Potter, and more. Moreover, you can use their abilities to win the match, how cool is that! Funkoverse is a unique board game that uses your tactical abilities, unlike other board games where the dice rules most decisions. Moreover, different abilities and scenarios require analytical thinking, which makes it a more intelligence-based board game.