Funko pops give nostalgia to many people because it represents popular fictional characters, movie characters and more. In addition, adults who collect funko pops have access to funds to purchase them and feel a sense of attachment towards the figures because of nostalgia.
Vinyl figures present the cartoonish image of many real people, such as rappers, musicians, and even sports stars. For example, did you know there's Muhammad Ali funko pops? A well-known famous boxer. 
Collector Tip: Families collect pops together and create YouTube channels to support their hobby.  Funko Pops' unboxing videos have grown in popularity over the years as funko becomes more well-known.
Additionally, funko pops price varies depending on how rare it is and how much demand there is. But nothing is expensive when you have a keen desire to buy it. Funko pop collectibles are not limited to only one age group, which speaks volumes for the value they hold. 
Why Adults Buy Collectible Toys Like Funko Pops 
You'd be surprised how many people buy funko pops for their family members (as a gift or just because) and how wide the age range is for someone who likes funko pops. Most of these four-inch-tall figures sell like hotcakes to both adults and kids. 
We go in-depth on Why Are Funko Pops Expensive & Who Buys Them? Now we want to dive into – Why do adults collect funko pops? 
It's fun and creates escapism from our day today.
It has the potential to increase in value over time and earn us money
We share ten reasons why funko pops are for adults (and kids) while also sharing interesting facts about each age group that buys funko pops. 
Are Funko Pops for kids?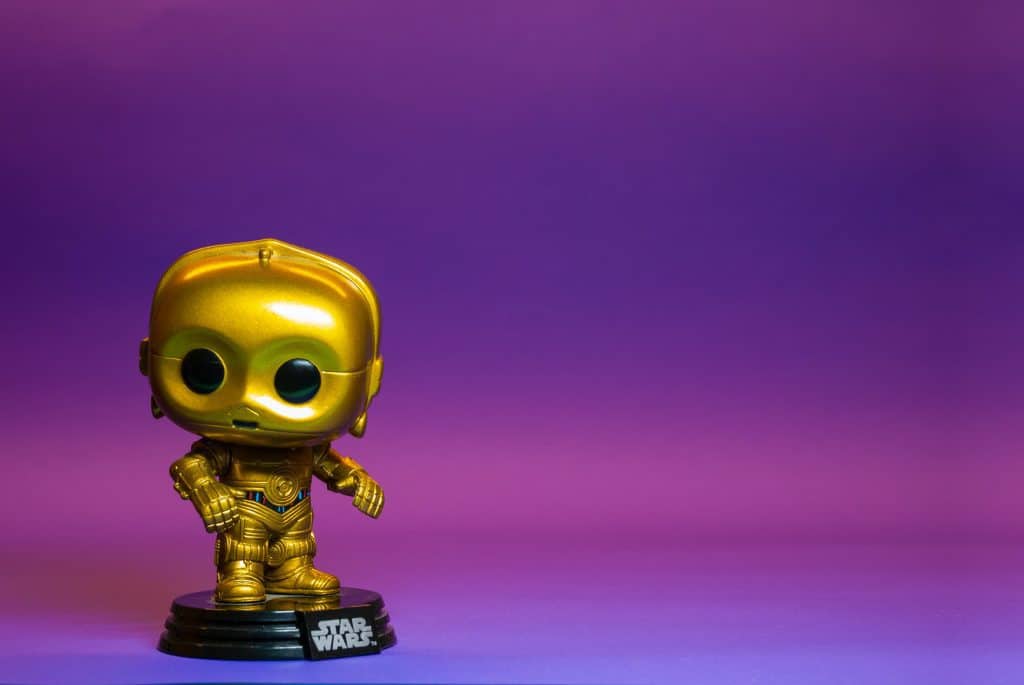 Some pops have an age recommendation of 3+ on the front of their boxes, suggesting that kids under three shouldn't be playing with funko pops. However, there is no age limit to who can have a collectible figure, and with all the character options available, it caters to every age group.  
People of all ages love to have Funko Pops.
As they are more collectibles and fewer toys, kids below ten years old do not like Funko Pops as much as they do their other toys. Also, it would be best if you did not hand them over your Funko Pop collectibles to such little kids as they can break them, unaware of their worth.
But, there is no harm in giving these Funko Pops to your children. Many children, fascinated by different fictional characters, tend to be avid collectors of Funko Pops. And also, respect their value as they learn more about the fundamentals of money, such as budgeting or saving for a toy they want. 
Girls love to collect Disney Princesses, and Cinderella pops more than anything. 

Boys love to collect Marvel (Iron Man), Avengers, and Star Wars pops more than anything.   
Are Funko Pops for adults?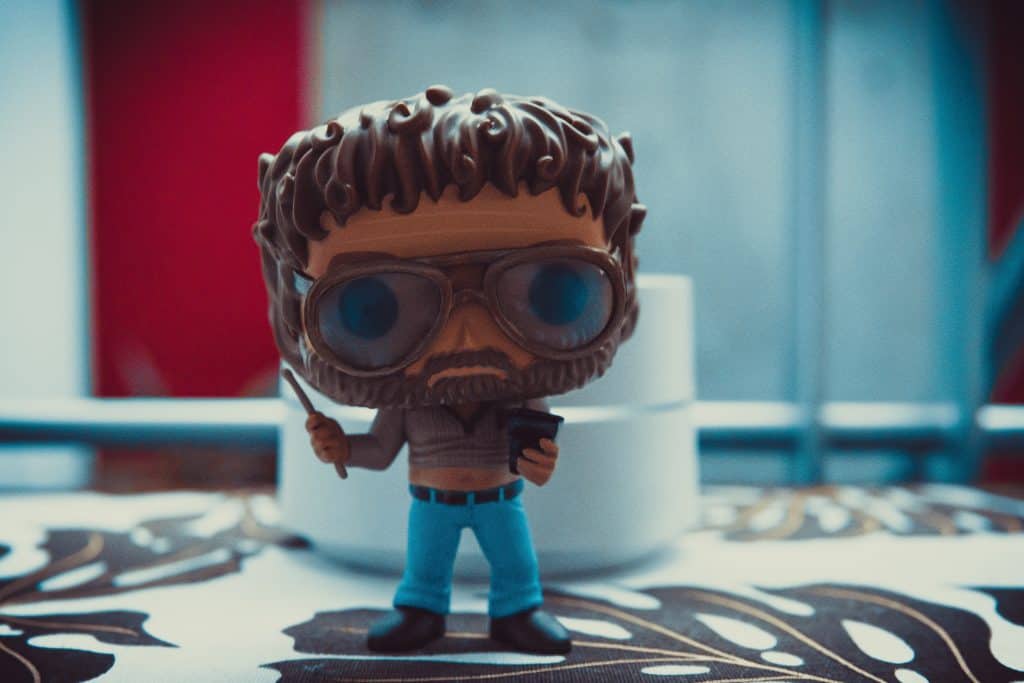 Adults collect funko pops as a hobby, side-hustle, or for their kids. They find characters they enjoy most, and since Funko has many releases per week and month, they find themselves always shopping for new pops. Also, we are aware of the value these pops hold over time and how they increase. 
Adults all over the world have several good reasons to buy Funko Pops. We describe some notable ones below:
1. Monthly or weekly release of new funko pops 
Funko has a license from many content providers, such as Marvel TV shows. As these content providers continue to release new TV Shows and movies, Funko has an opportunity to launch new lines. 
Adults tend to keep on updating their Funko Pop collectibles. Social Media such as Instagram, Twitter, and Reddit are great places to keep up with the latest pop drops and upcoming funko conventions. 
2. Affordability: Funkos are cheap compared to other collectibles
Most of the adults are independent financially, so they can afford whatever they like. The adults buy Funko Pops because they have the capital to spend on their hobbies and likings. 
So, adults collect Funko Pops whenever they want to, unlike kids, who have to wait for the money to buy such collectibles. 
3. Funkos are easy to start collecting and widely available
Funko Pops are popular in the collectibles market because it is easy to collect them. You can find them in the local market and online in eCommerce forums like the WAX platform, making the Funko Pop figures more accessible to thousands of fans worldwide. 
From a business viewpoint, this is a good thing as the demand for these products increases. Furthermore, adults keenly go for them due to this ease in buying and collecting the Funko Pops.
4. Reselling pops to earn as a side hustle 
If you have multiple pieces of the exact figure, you can quickly sell them on the secondary market. Additionally, many online Funko Pop communities are a part of and market your selling Pop collection. We got a common question: ' Where is the cheapest place to buy funko Pops? ' We wrote an article to share retailers further to buy funko pops. 
You can also sell some used items if you are no longer interested in keeping them. So, many adults buy it with the thought of selling these Funko Pop collectibles to some secondary market.
5. Collecting funko pops as a hobby to pass time 
Many people have this hobby of collecting various objects. These collectibles include coins, stamps, precious stones, and whatnot. 
Yes, many adults love to keep a diverse collection of all the famous fictional characters. So why not include Funko Pops in this list? It's a great stress reliever for adults as it provides an excellent outlet to admire past tv moments and fictional characters. 
6. Funkos is a physical representation of meaningful ideas
Many adults go for collecting Funko Pops as they are a physical representation of abstract ideas. For example, if you like a game, you can meet players and watch live matches. But what if you are a fan of TV Shows like Marvel? As none of those things exist in reality. 
Also, you can meet Chris Evans, but not Captain America. So, the collectibles are the only way to bring these abstracts into the concrete realm. 
For that matter, many people tend to buy Funko Pops to keep a connection with such fictional characters, which is impossible otherwise. 
7. Funkos have versatility unlike any other collectible 
Versatility is the most notable feature of Funko Pop collectibles. Funko provides the solution to nearly every kind of fandom. In variety, you can go from a movie character to a sportsperson, from a Disney prince to Cinderella. 
This massive diversity in variety makes Funko Pop a thing that appeals to everyone, especially adults, to these fantastic collectibles.
8. Pops can be a gift or surprise for their kids
 How do you think the little kids will buy Funko Pops if they are fond of these collectibles? But, of course, their parents got to do this for them. 
Adults are buying Funko Pop collectibles very frequently because they purchase them for their kids.
9. Collecting funko pops is a sustainable trend
Fictional characters have been developing ever since. The trend is going to stop nowhere. With time, the content providers will continue to introduce more fictional characters in the market, continuing to do so. If you'd like to see what a funko pop's value is over time, visit the Pop Price Guide and look up the specific pop. It shows you the average price each pop sold for on marketplaces such as eBay and Mercari. 
Adults collect Funko Pop items as they know that this trend is sustainable and not quickly going anywhere anytime soon.
10. Funko pops add excitement to your places interior decoration
Many people buy versatile Funko Pop collectibles to decorate their rooms. So, more often than not, adults buy these Funko Pop collectibles for beautifying their interiors. But, the placement of these Funko Pops in the home gives it a nostalgic look. 
Thoughtful people who love unique classics will transform their interiors by keeping relevant Funko Pops on their shelves. You can even display funko pops in a way that requires rotating them to keep them fresh. 
Funko Pops are not childish and are here to stay. 
Due to reasons mentioned earlier for buying these collectibles, you know that the Funko Pops deserve the hype they have. If you want to buy one or more for your own, you can find them online and in retail stores, including Walmart. Even Best Buy has funko pops as well!
Also, the providers organize many festivals that are an excellent opportunity to choose your favorite Funko Pop collectibles from a large variety.