What's the best comic cover funko pops? We've compiled a guide sharing a list of the most popular comic cover pops you can add to your collection. 
Why Comic Cover Funko Pops Are Popular 
Comic cover pops are a new pop line Funko introduced intending to combine comics and funko pops. 
Its short comics and pop figures serve the same audience of different fandoms across movies, tv-series and more. 
Google trends show a high correlation between those who buy comics and those with funko pops.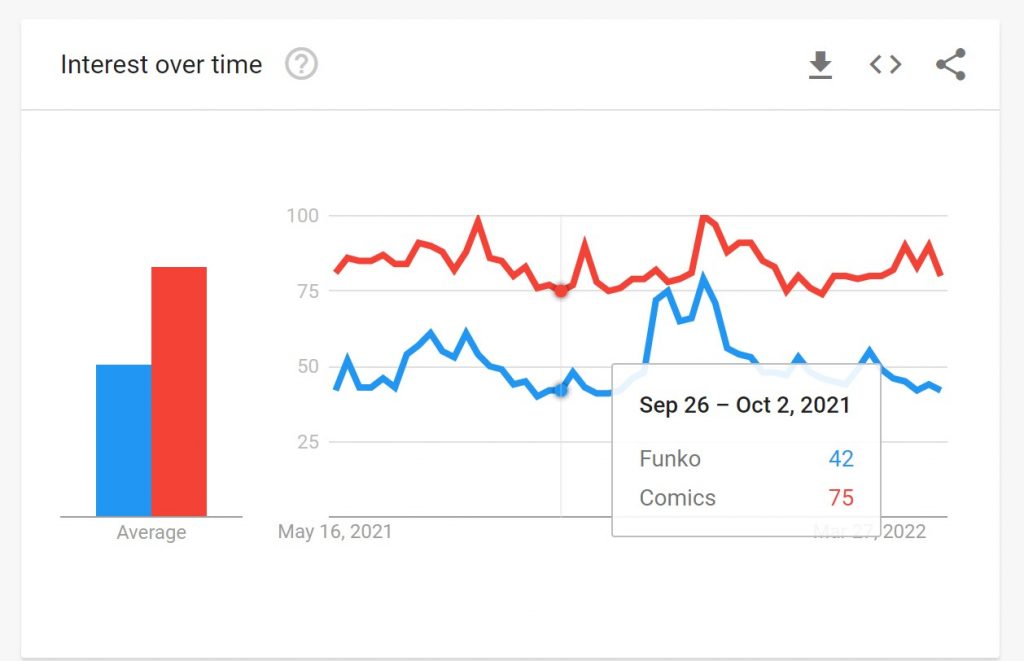 Each comic cover pop comes with a hard protector cover case larger than a traditional 6-inch figure. It's a very complimentary item when combined. 
Then about three 3/4-inches tall, while the case measures approximately 11-inches x 7-inches x 3 1/2-inches. 
What's the Size of a Comic Cover Funko Pop?
The funko pop is about three 3/4-inches tall, while the case measures approximately 11-inches x 7-inches x 3 1/2-inches. Inside remains a traditional size comic book cover giving a visual effect to both collectibles. 
These Comic Cover Funko Pops are easy to hang on your wall because of the protective case and how little they weigh altogether. Also, they can come with a 'common' or 'exclusive' funko pop. 
1. Batman
Comic Cover Pops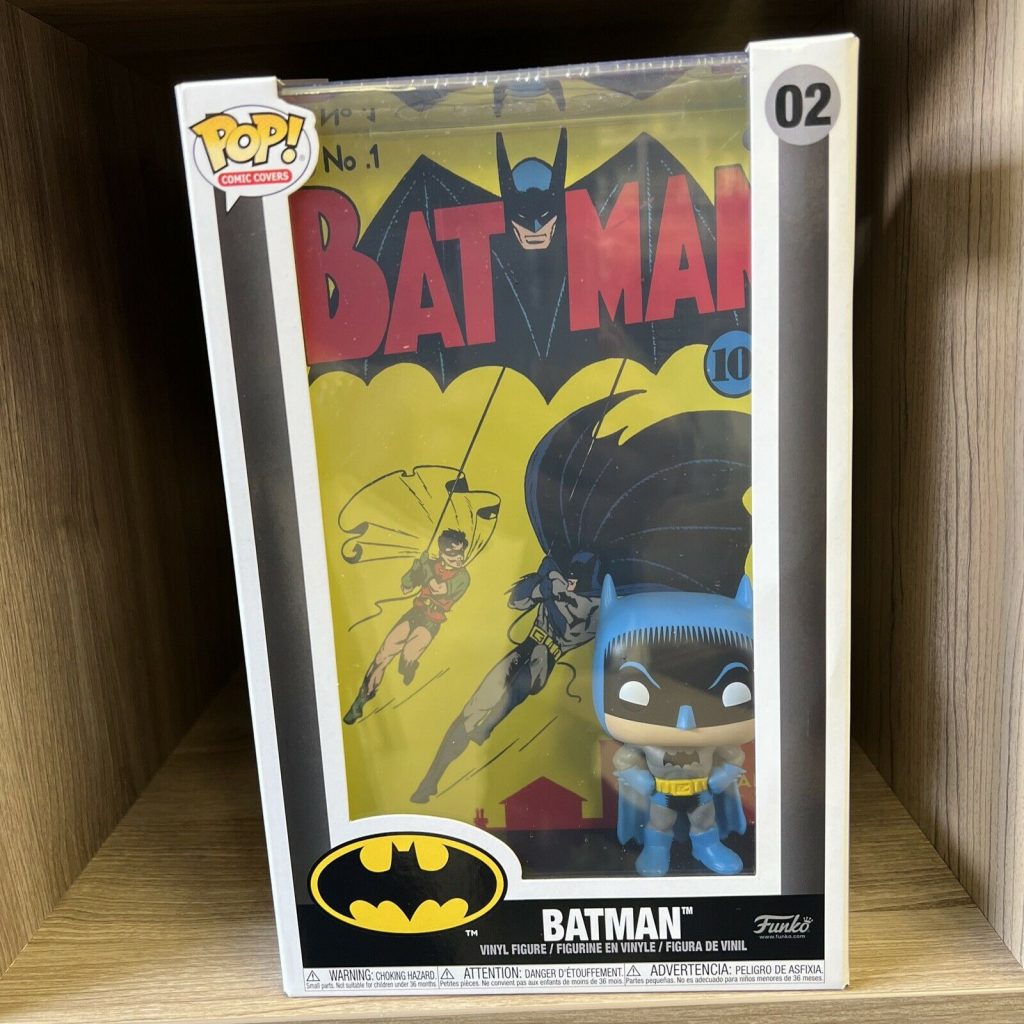 DC Comics Batman FYE Exclusive # 423 McFarlane Pop! Comic Cover Figure with the case.
Batman starts as a violent vigilante who regularly murders or disables criminals. He eventually grew into a character with a strict moral code and a strong sense of justice. Unlike other superheroes, Batman lacks abilities and must rely on his wits, combat skills, and riches. 
2. Poison Ivy
Comic Cover Pops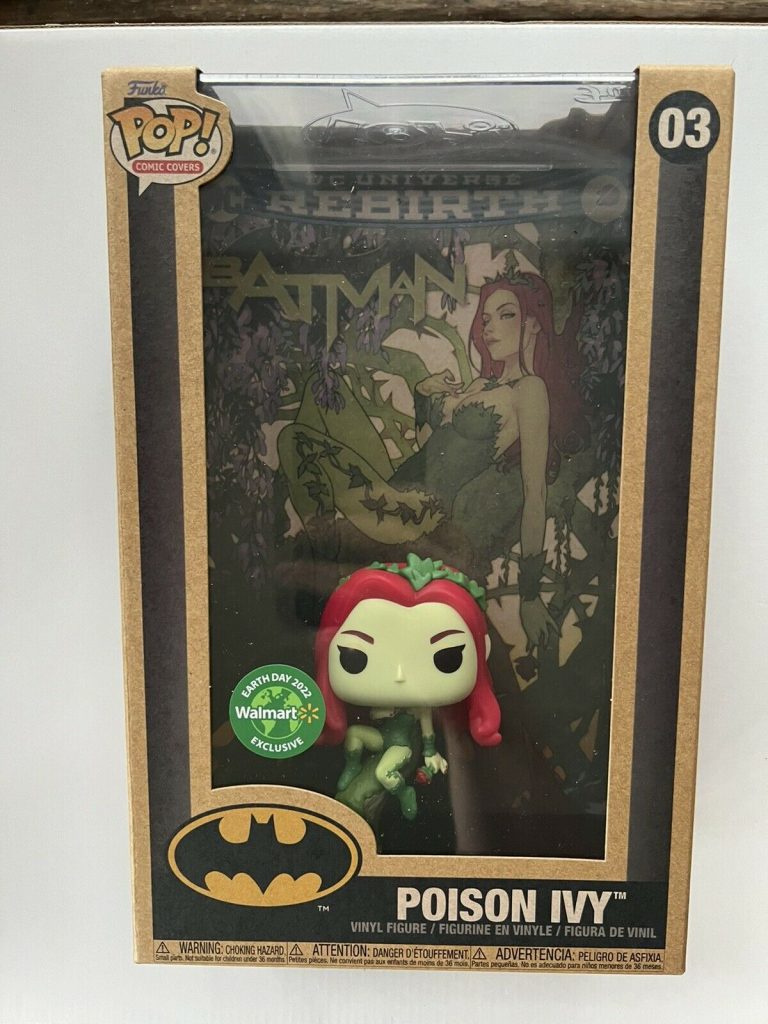 Poison Ivy Vinyl Figure (Walmart Exclusive) includes the No. 26 DC Universe Rebirth Batman comic with the case. A popular Gotham villain and favorite due to the details in the figure with her red hair. 
When she isn't spewing her pheromone dust to entice the residents of Gotham, Poison Ivy talks in jokes. She will go to any length to protect the environment, even sacrificing human life. Poison Ivy has a seductive, sarcastic, and deceptive personality. 
3. Knight Moon
Comic Pops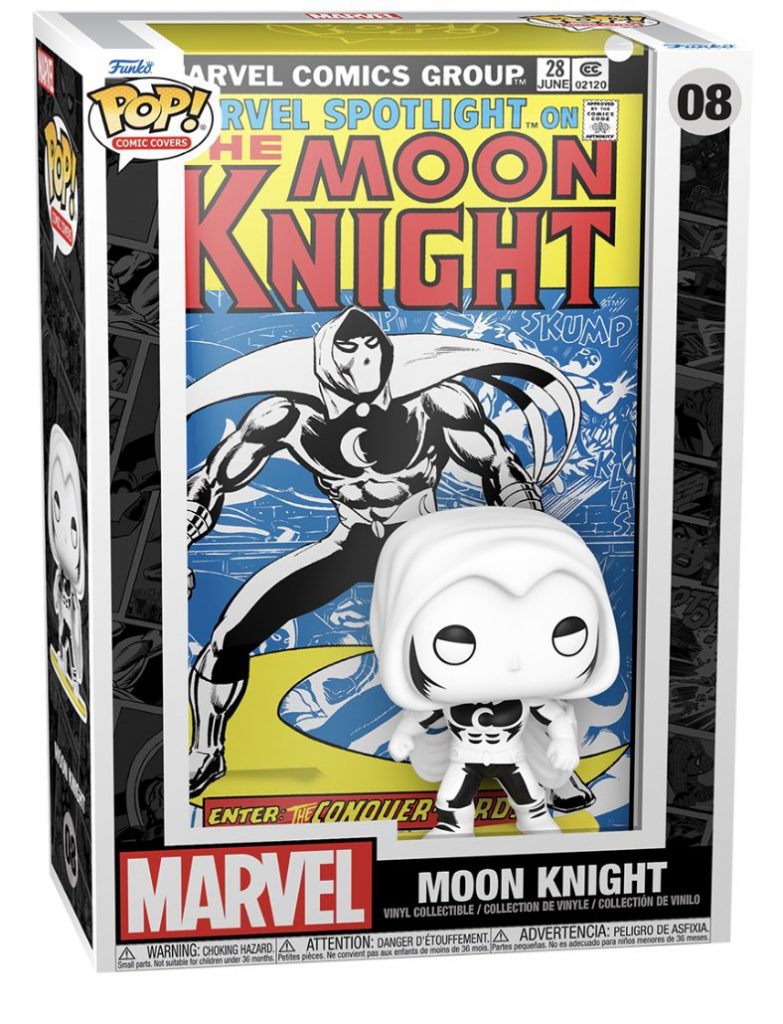 Marvel Spotlight on the Moon Knight: Enter the Conqueror Lord Vol. 1 No. 28 June edition. An action and lively superhero from Marvel fans get excited to watch. 
Moon Knight has to alter egos that interfere with our current and future past selves. 
He depends on willpower, training, and experience to rely on athletic ability, advanced technology, excellent fighting abilities, and high pain tolerance. Unfortunately, moon Knight possesses no magical talents other than visions of mystic insight. 
4. Superman
Comic Pops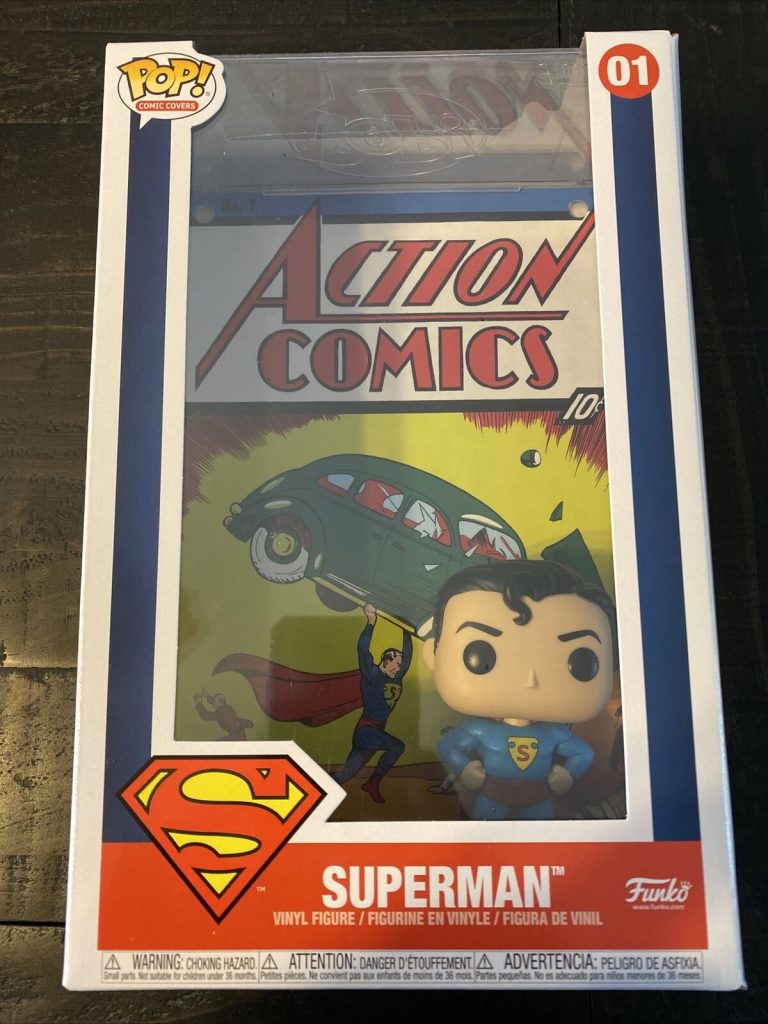 Superman's First Appearance includes the No. 1 action comic initially published in 1938. The man of steel who's unstoppable and only has one weaknesses' kryptonite'. 
Superman is the ultimate superhero with a cap and is well-known globally. 
He understands right and wrong and can act decisively in a crisis. Superman has a steadfastly moral nature, so it might be challenging to discover his defects. Superman is compassionate, polite, and unselfish. 
5. Scarlet Witch
Comic Pops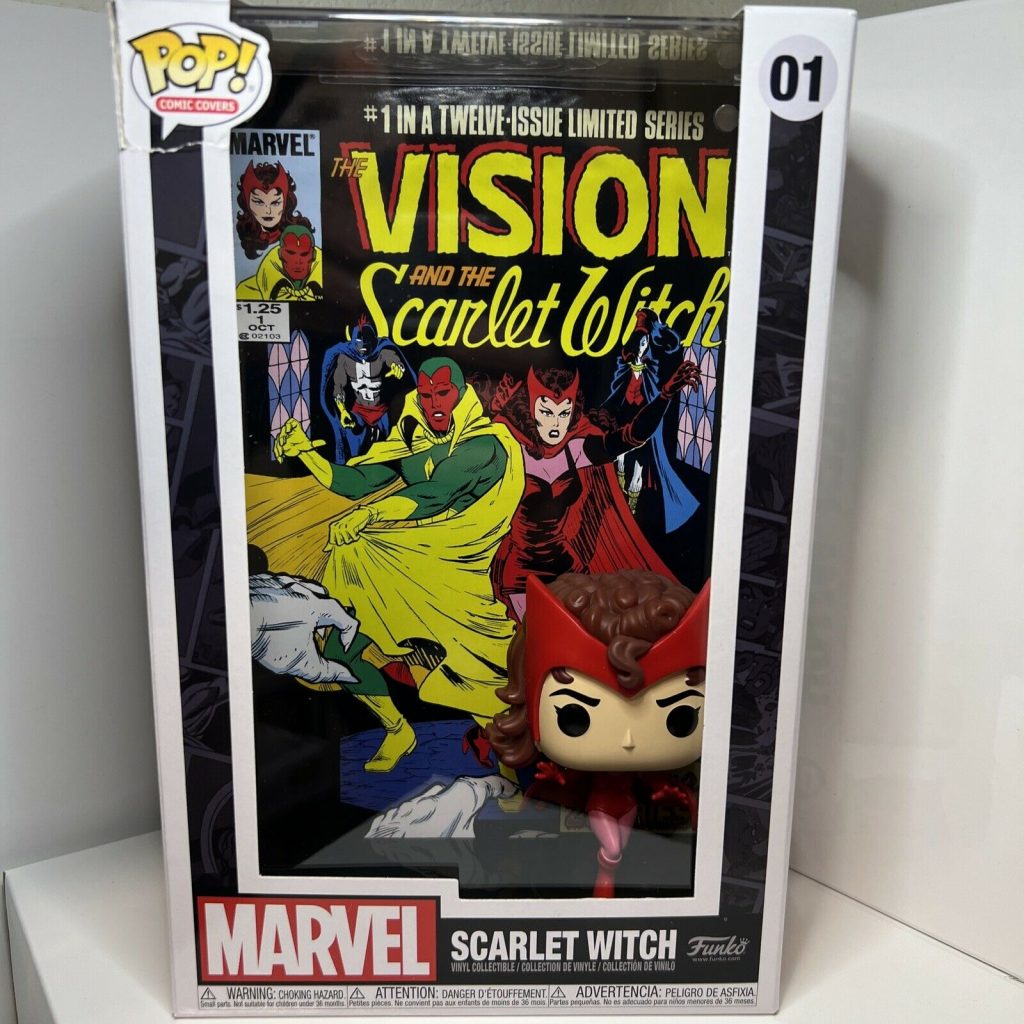 Wanda Vision Halloween Funko Pop Target Exclusive includes Vol No. 1 1985 Vision and the Scarlet Witch. She is a marvel favorite who is assertive and sometimes impulsive by her natural leadership, jumping into any situation fully. 
She has a loving disposition, is dedicated to safeguarding the innocent, and is prepared to fight for what she believes is right. However, due to her upbringing, Wanda is an introverted person with emotional fragility.
6. Venom
Comic Pops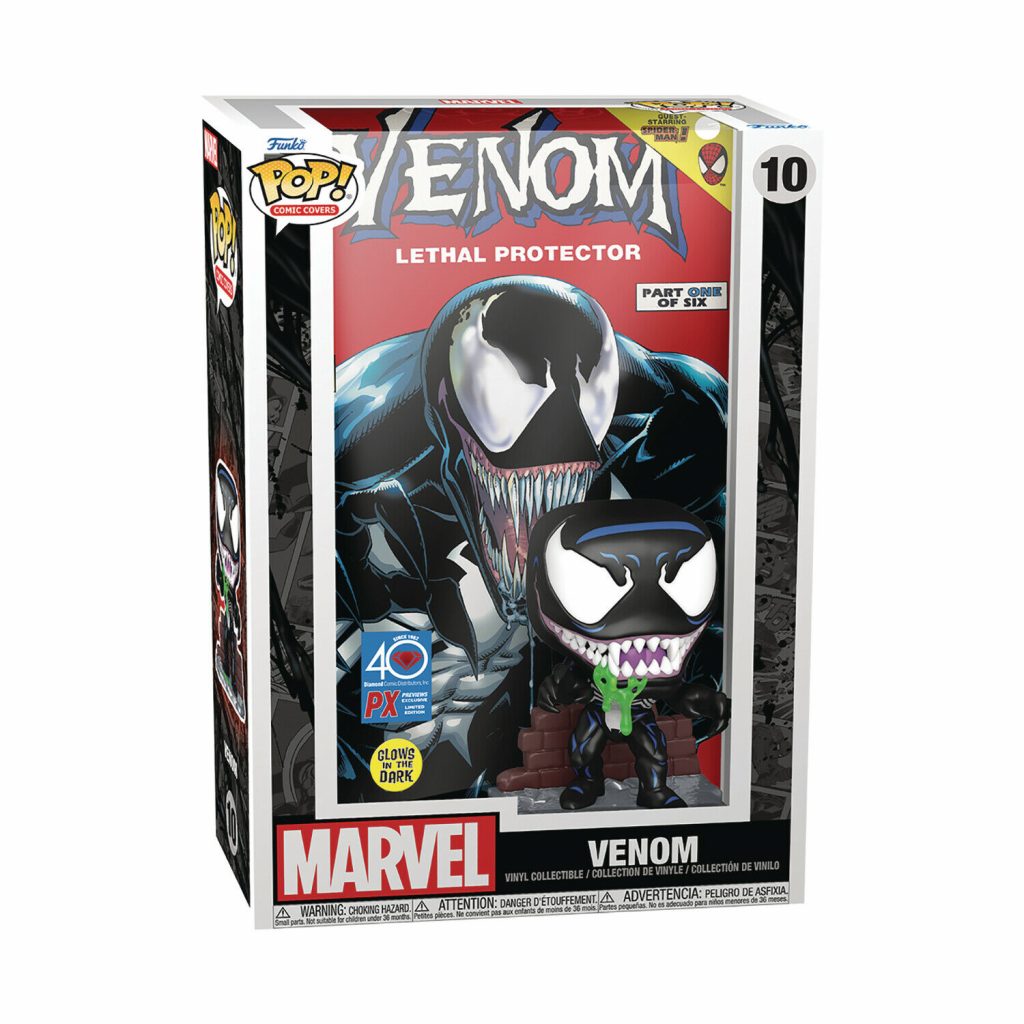 Venom Glow-In-the-Dark GameStop Exclusive Funko with classic 1993 limited comic series written by David Michelinie, Venom: Lethal Protector. Another fan favorite for those who enjoy villains and the details of this pop figure. 
He's a muscle head who hates Spider-Man, using his fear and hatred to change others. 
Venom possesses a distorted moral compass. It's unclear how long Venom's darker instincts can stay in check. Venom always manages to resurface, no matter how hard anybody tries to keep the symbiote at bay.
7. Spider-Man
Comic Pops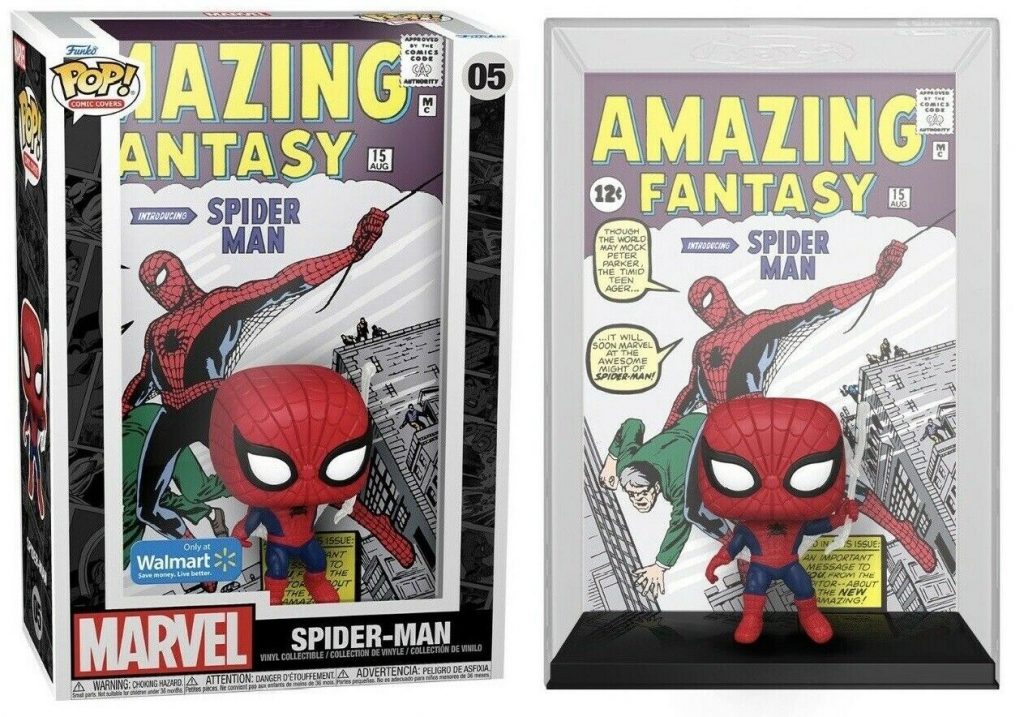 Spider-Man Walmart Exclusive Funko with the 1962 'Amazing Fantasy' Volume 15. Marvel fans love the red suit and his action-filled innocence in saving others. 
Peter parker possesses spider-like powers such as superhuman strength and the ability to cling to nearly any surface. However, Spider-Man also possesses a "spider-sense," which alerts him to imminent danger. As a result, he recently ditched the outfit and reverted to his old costume.
8. Green Lantern
Comic Pops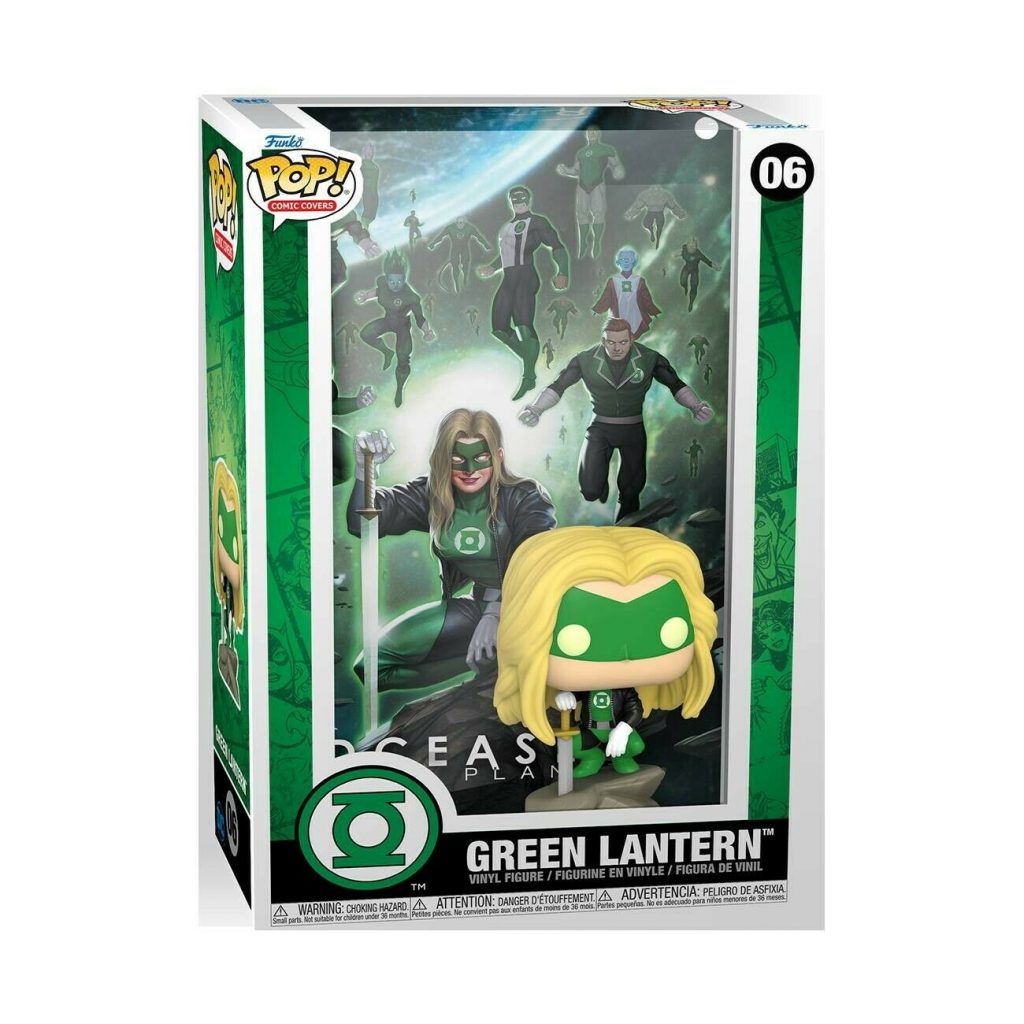 Green Lantern Funko with the "DCeased" created by writer Tom Taylor and the team including penciler Trevor Hairsine and inker Stefano Guadiano. 
He had the opportunity to join the Green Lantern Corps to fight against injustice in the galaxy. Instead, the Power Ring is Hal's primary weapon, and he can construct anything he wills by applying his willpower. 
In hand-to-hand combat, he defeated Green Lantern Guy Gardner. The universe's guardians fashioned the Power Ring itself on the planet Oa. They do, however, have an energy limit and must get recharged if they run out.
9. Doctor Strange
Comic Pops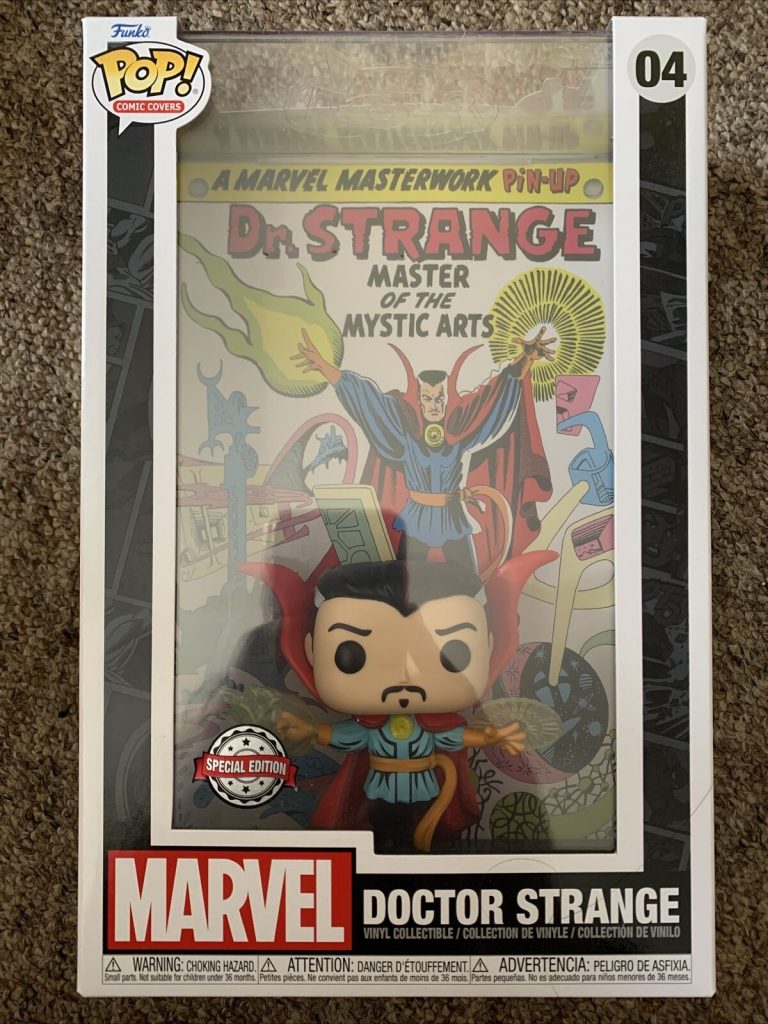 Doctor Strange Funko with the 'Dr. Strange Master of the mystic art' comic cover is a fan favorite. Steve Ditko, the author of the early Spider-Man stories, works his magic in these early Doctor Strange tales. 
He initially meets Kaecilius, a former student of the Ancient One and Dormammu's protégé. Next, strange discovers Earth's magical hierarchy, including a trio of Sanctum scattered around the planet. While Strange is not as angsty as the young Spidey, he still uses his characteristic "look of dread" in a few panels.
10. Groot Comic Pops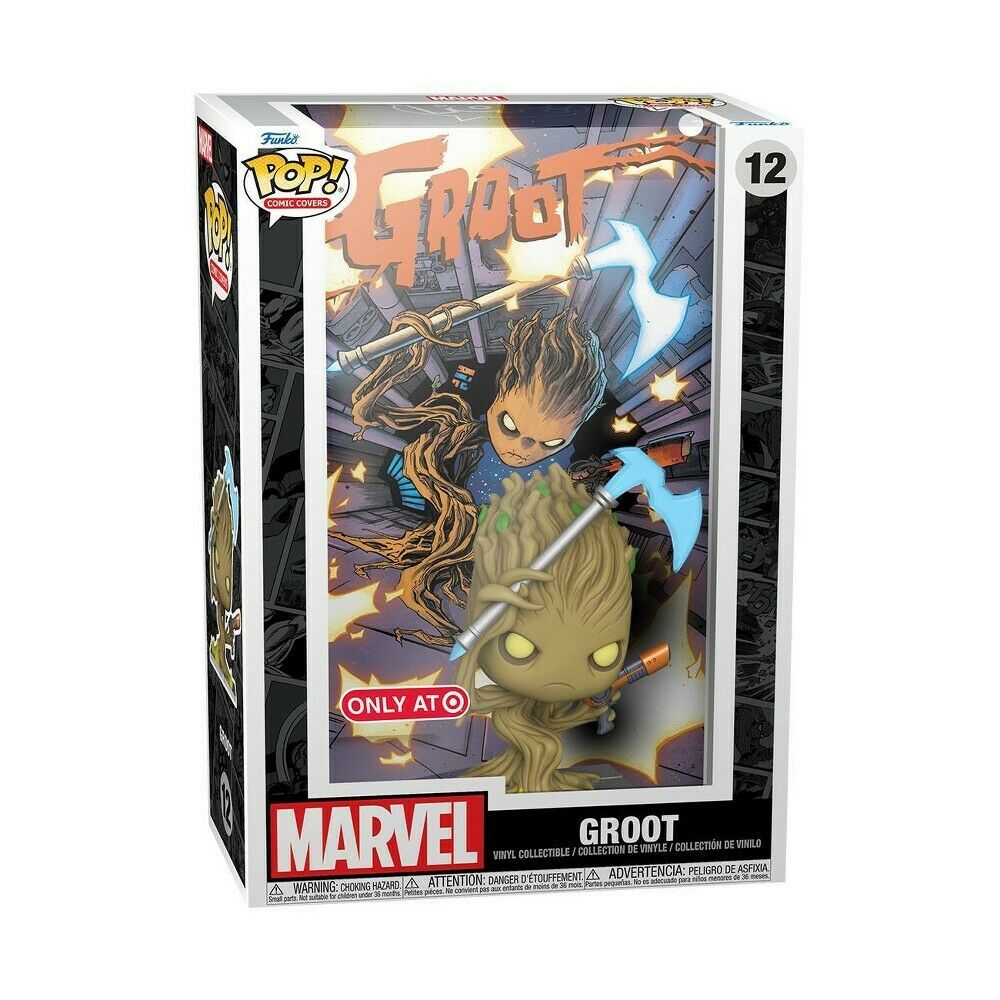 Groot Target Exclusive Funko Pop comes with a 'Guardians of the Galaxy' Marvel comic cover. Similar to Baby Yoda, Groot is adorable. Marvel fans can't get enough of Groot and enjoy how he shows up in the movies many times. 
He is gentle, innocent, and a little stupid, making him a very appealing character.
Despite his unusual appearance and limited communication abilities, Groot proved to be a valued ally and devoted buddy. In the most recent film, he plays Rocket Raccoon, a member of the Guardians of the Galaxy.
Where Do You Buy Comic Cover Funkos?
Comic Cover Funkos are similar to any other Funko pop line and sold at the exact location. 
There are multiple places you can pick one of these pops; however, the most convenient are the following: 
Walmart (In-Store Pick Up, Online)
Amazon (Online)
Target (In-Store Pick Up, Online)
Funko Shop (Online)
Collector Toy Stores (In-Store or line)
If you can't get them upon release in-store, you can try getting them online. The best option is to participate in pre-orders because they get shipped immediately to you on their release date. 
If you've enjoyed reading about comic cover funko pops, you may also like: 
Lastly, sign up for our bi-weekly funko pop newsletter to gain inspiration on how to buy funko pops, display and collect.