Funko continues to excite DC fans as they announced the Black Lightning Funko Pop for long-time CW watchers.
Jefferson Pierce, also known as 'Black Lightning,' is a high school teacher during the day and vigilante at night.
Black Lightnings' abilities go beyond just controlling electricity as he finds creative ways to use his power for the greater good. He has super speed and force fields and more.
Additionally, his intelligence and athleticism are huge advantages when fighting crime in Metropolis' Suicide Slum.
Funko outdid themselves when it came to producing a pop with great details and a paint job. The superhero suit matches what the CW series suit looked like exactly.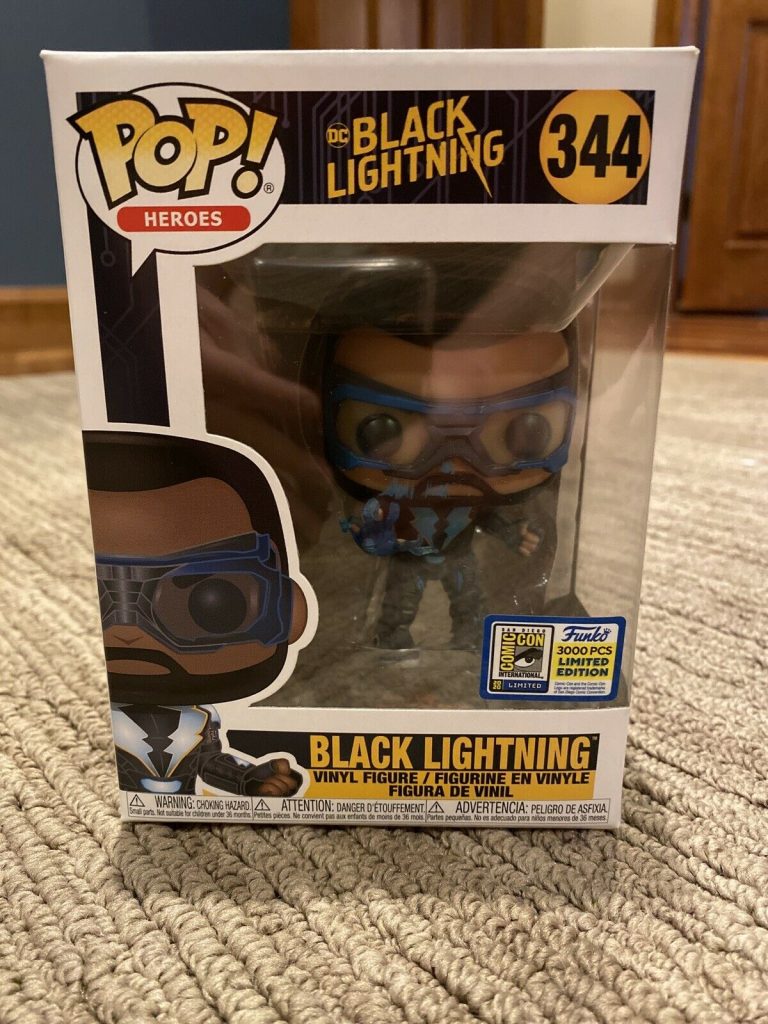 Black lightNing Funko Pop Concept Art

Black Lightning is a fan favorite for DC fans and made a splash at the SDCC Virtual Con 2020. If you enjoy funko pops like this, you may also like these:  Top 10 Best Funko Convention Exclusives in 2020
Quality
Design
Packaging
Popularity/Rareness
Why Black Lightning is a Popular Character on CW
Black Lightning (Jefferson Pierce) has a cautious and extroverted personality—known as an ESFJ. A quote from the famous hero "Returning violence for violence multiplies violence, adding deeper darkness to a night already devoid of stars."
A funko pop many DC fans are anticipating another wave for:
Rumors have started that more characters are coming out as a part of another Black Lightning Funko wave in late 2021, early 2020.
Jennifer Pierce (Lightning)
Anissa Pierce (Thunder Blackbird)
However, Funko has not confirmed these and they are only rumors.
Since the Black Lightning Pop Vinyl released during 2020 was only 3000 limited pieces, it's held its value and continues to increase. The average price of pop on secondary markets is between $300-$400.
If you get your hands on this pop, make sure to keep it safe and protected, as it'll likely continue to keep its value or even increase.